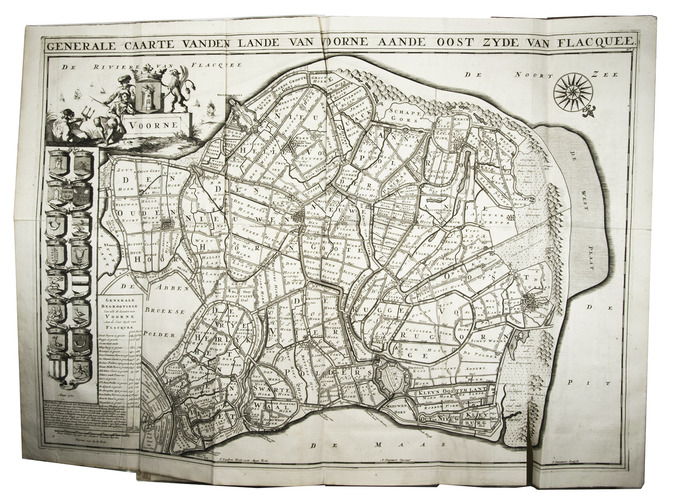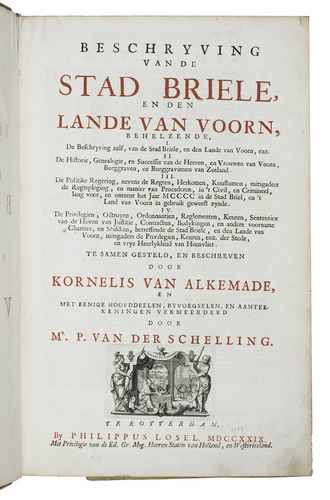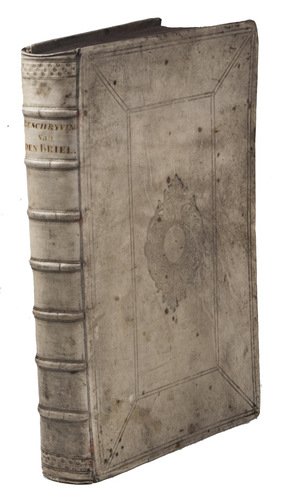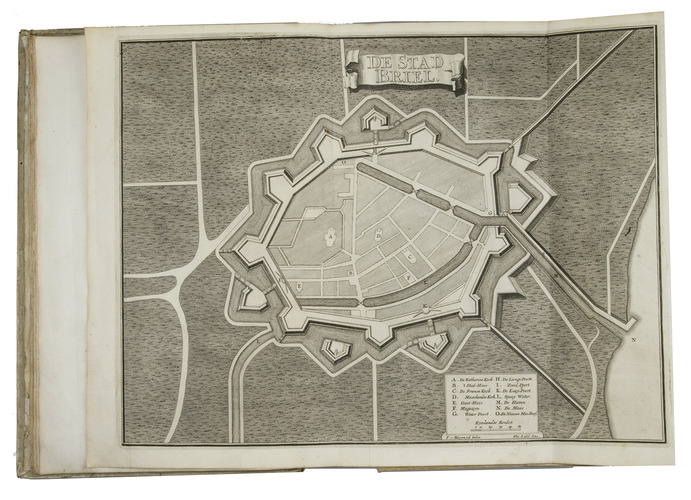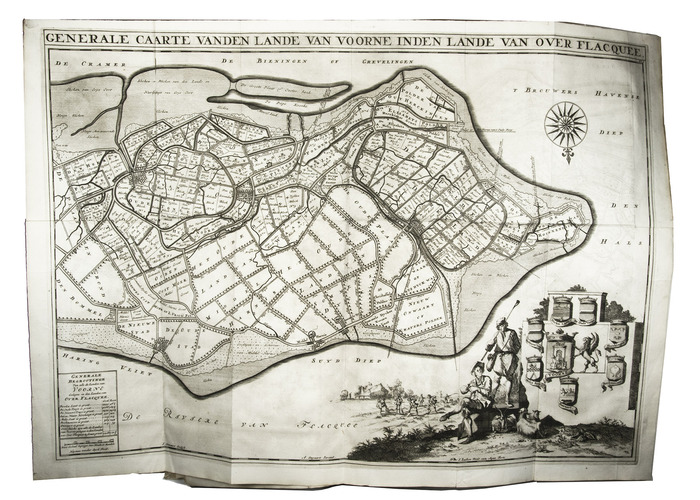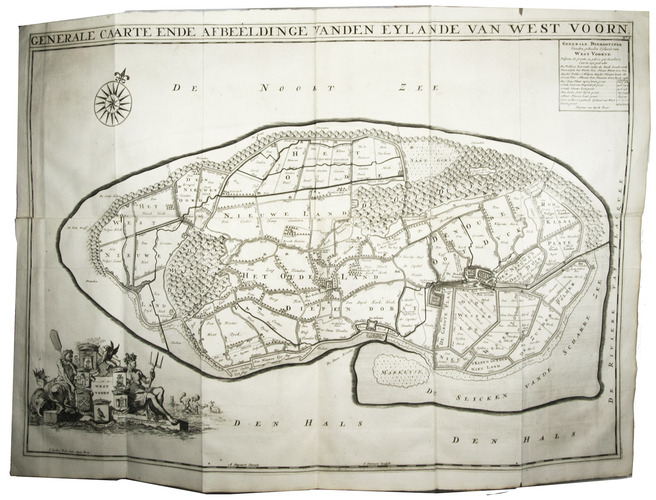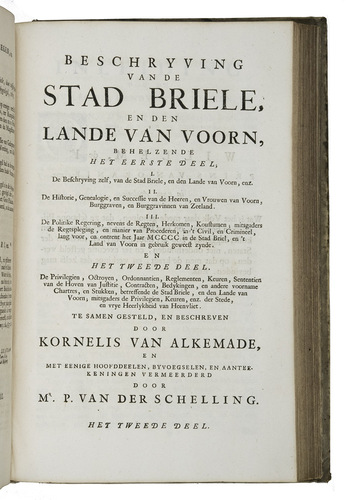 ALKEMADE, Cornelis van and Pieter van der SCHELLING.
Beschryving van de stad Briele, en den lande van Voorn, ...
Rotterdam, Philippus Losel, 1729. 2 parts in 1 volume. Folio. With a double-page engraved plan of Den Briel and 3 folding engraved maps of different parts of Voorne (each ca. 50 x 70.5 cm). Contemporary blind-tooled vellum. [28], 224, [8], 225-376; [8], 306, [20] pp.
€ 2,500
First and only edition of a topographical and historical description of Den Briel on the island of Voorne. Cornelis van Alkemade (1654-1737) and his son-in-law Pieter van der Schelling (1691-1751) shared a passion for collecting coins, seals, official documents, autographs and books. Van Alkemade also copied many historical documents. The present work reflects his collection on Den Briel, the city that will always be remembered for being the first to be captured by the Dutch in the 80 Years' War in 1572. Van Alkemade gives the usual historical and geographical description, which describes among other things the successive growth of the polders on the island of Voorne, and chronicles the history of the noble family that governed Voorne.
The present work is especially interesting because it contains the first published text of Jan Matthijsen's famous Rechtsboek of the city of Den Briel. It was probably written between 1400 and 1423, and is one of the oldest and most important sources of for the study of Dutch law.
Maps with tears in some folds, a few leaves with some names checked off and a water stain in the upper right corner of the last 25 leaves. The blind-stamped centrepiece on the front board has cut through the vellum at the upper right edge. In good condition. Donkersloot-de Vrij 247; V. Eeghen & V.d. Kellen 473; Klaversma & Hannema 47.
Related Subjects: