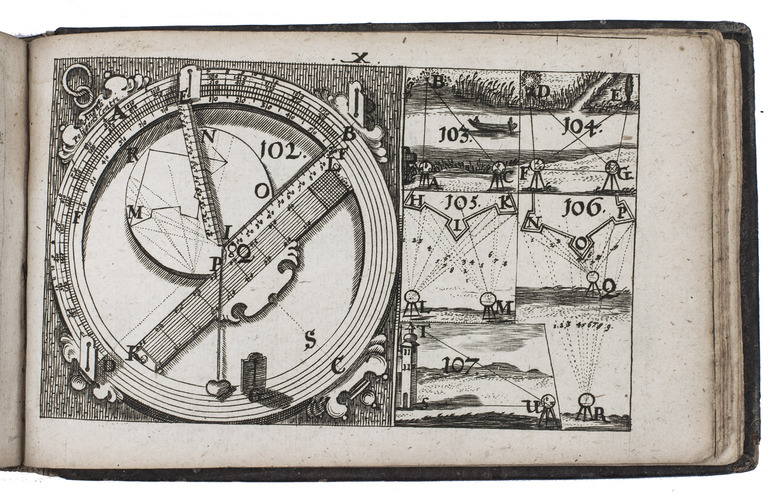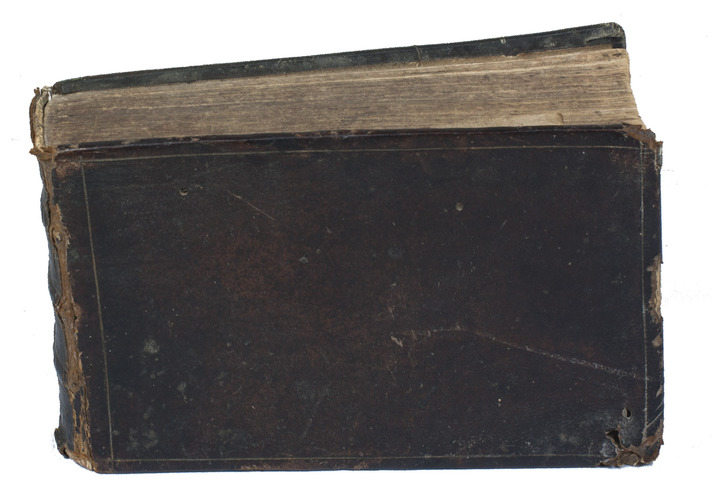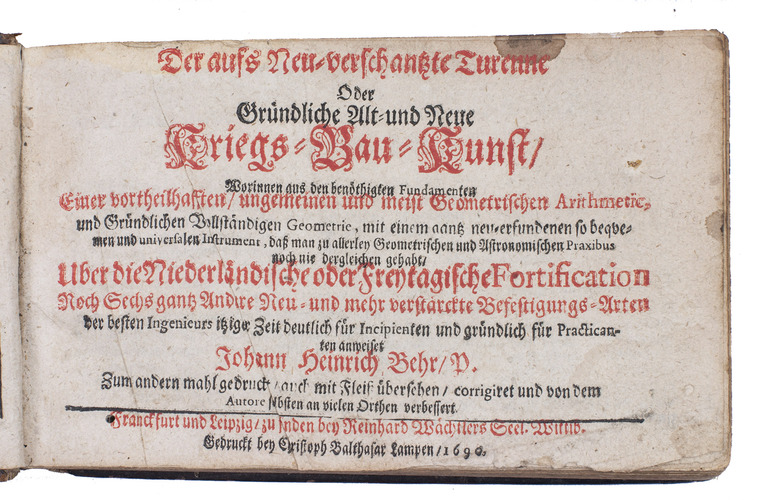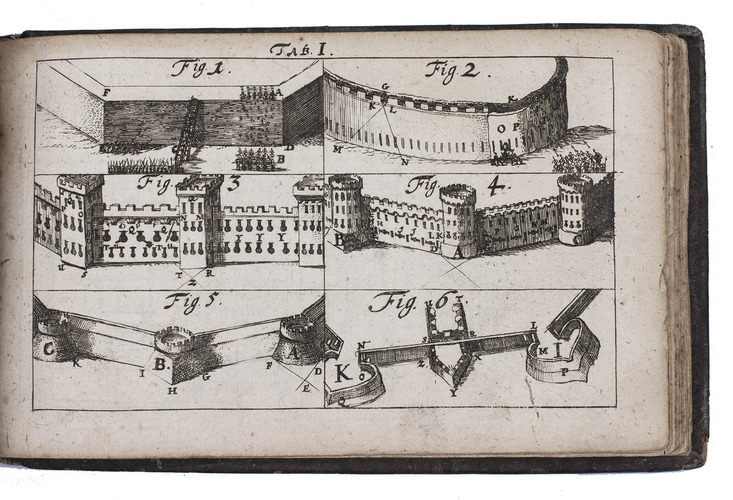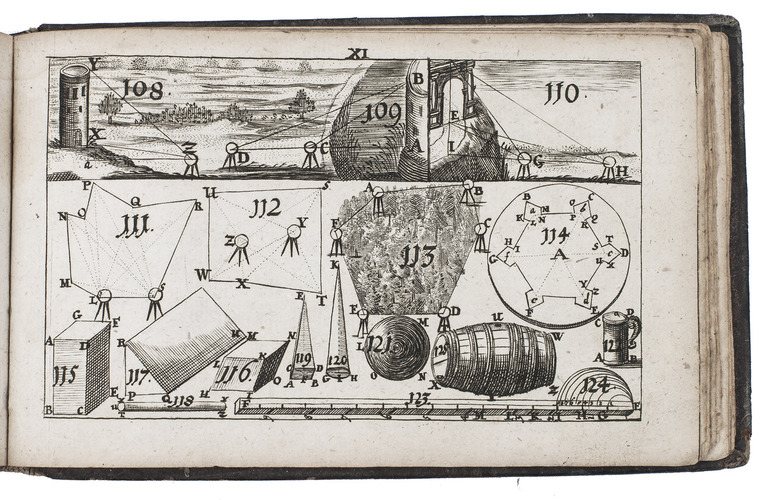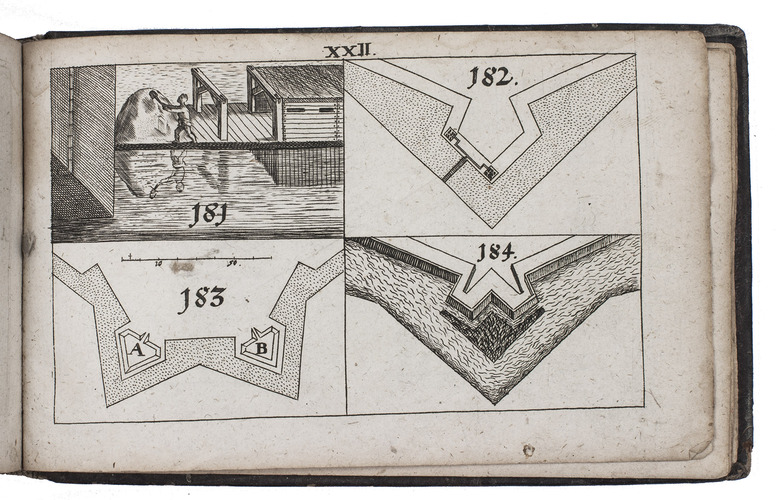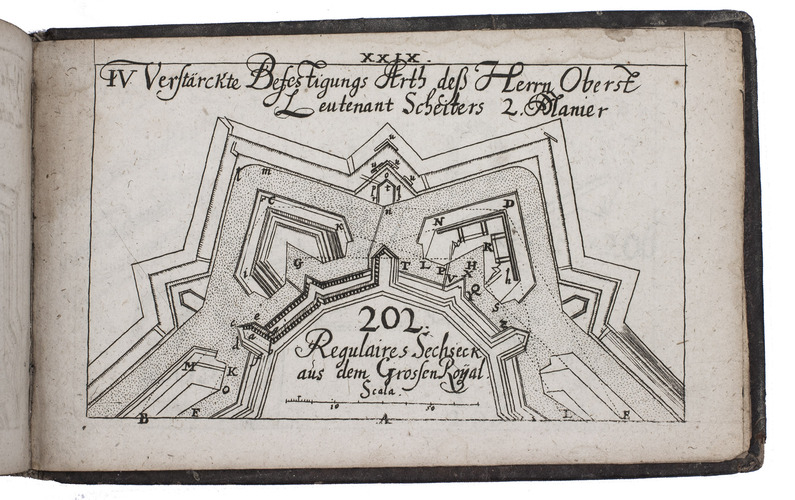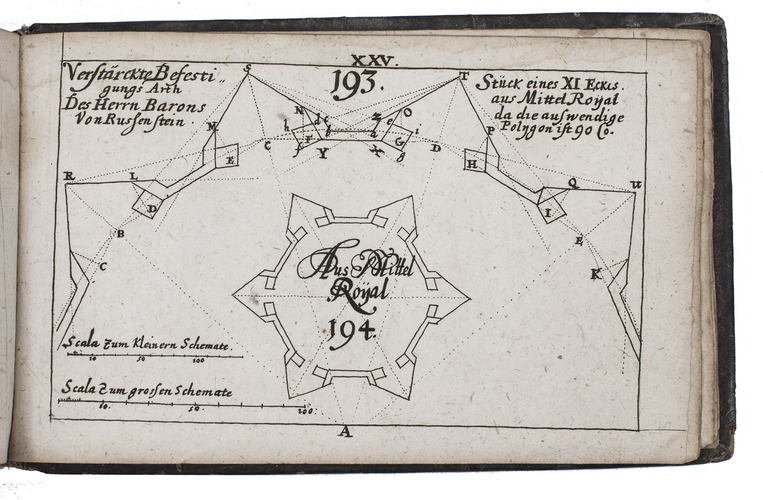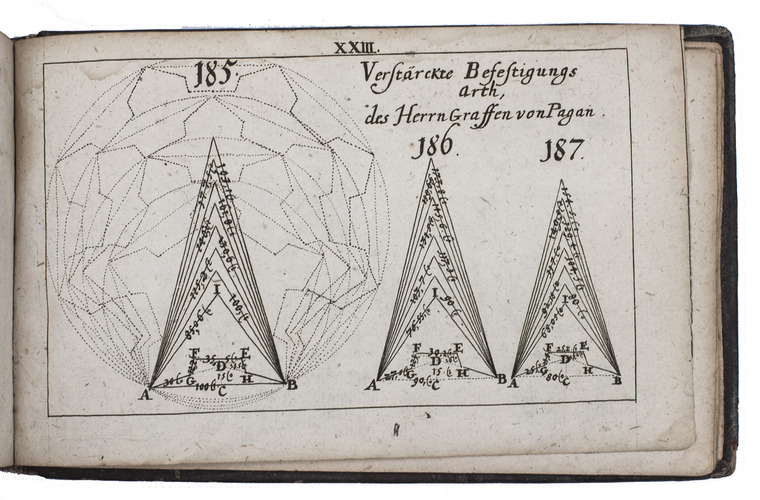 BEHR, Johann Heinrich.
Der aufs Neu-verschantzte Turenne oder gründlich alt- und neue Kriegs-Bau-Kunst.
Frankfurt and Leipzig, widow of Reinhard Wächtler, printed by Christoph Balthasar Lampe, 1690. Oblong 8vo (11 x 17 cm). With engraved frontispiece and 32 engraved plates. Contemporary calf. [3], [1 blank], [20], 616 pp.
€ 950
Rare second edition, complete with all the preliminaries and engravings, of a detailed practical handbook of fortification design. This second edition, revised and improved by the author, emphasizes the new advances in fortification introduced in the Netherlands. The first edition, published in 1677, was itself a reworking of Christoph Nottnagel's popular Manuale fortificatorium from 1659. Like its predecessors, Der aufs Neu-verschantzte Turenne was published in "pocket" size, although "coat pockets were large at that time" (Jähns). In his introduction, Behr gives his reasons for naming his treatise after the French marshal Turenne and not after some German prince or general. The title should be understood to be anti-French, and implies that although the French were renowned for their military science, there was so much engineering talent to be found in the German states that Turenne would lock himself in a fortress in fear (*2v).
Binding damaged at the extremities with the hinges cracked, back cover with restored fold and ca. 3 cm of the backstrip missing. Text browned and with some spots and wormholes at the lower outer corner of pp. 385-422; a fair copy. Jähns, pp. 1373-1374; Sloos, Warfare 08062; VD17, 23:313315R (4 copies, 3 lacking the plates); WorldCat (14 copies, many incomplete).
Related Subjects: