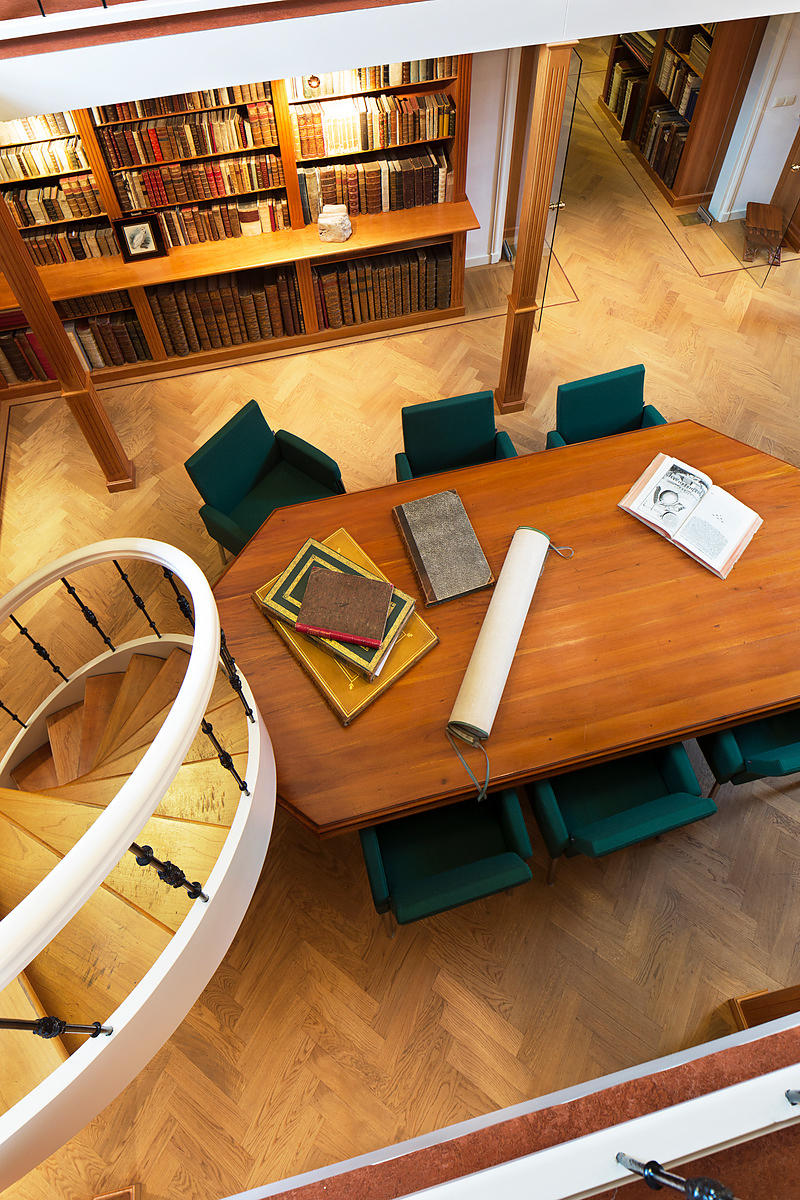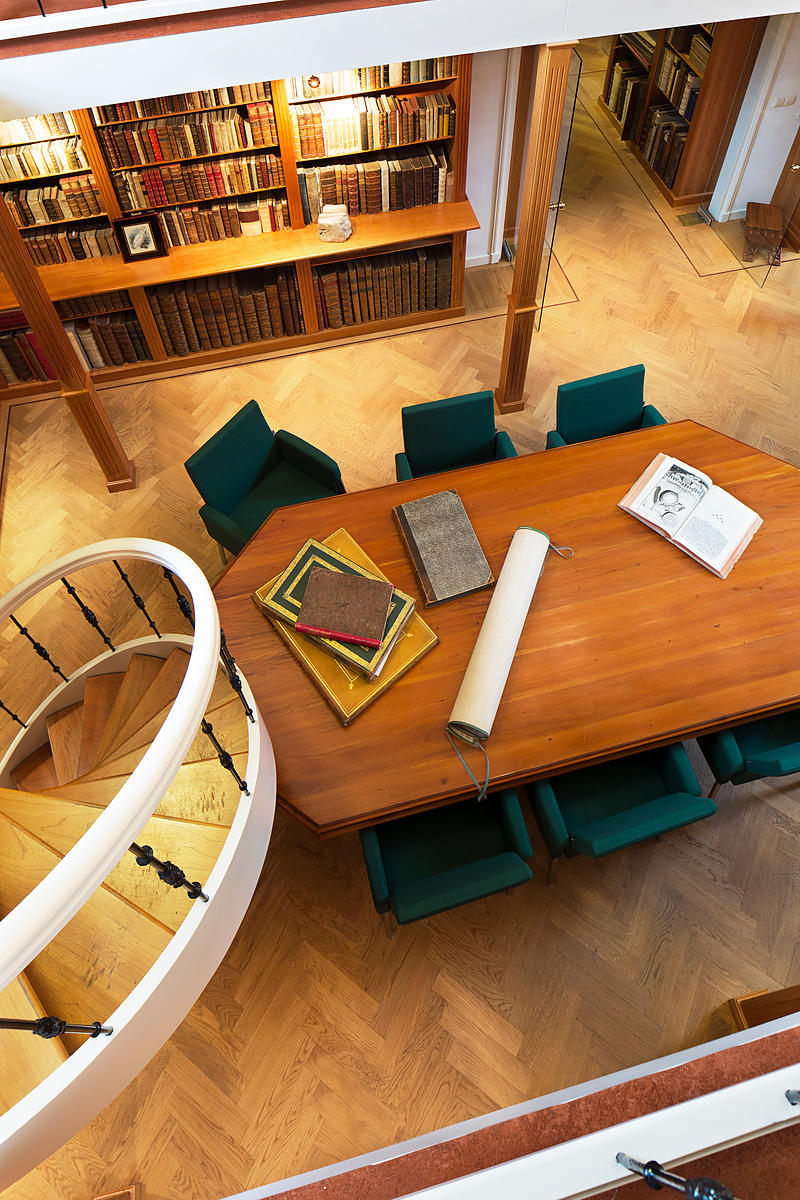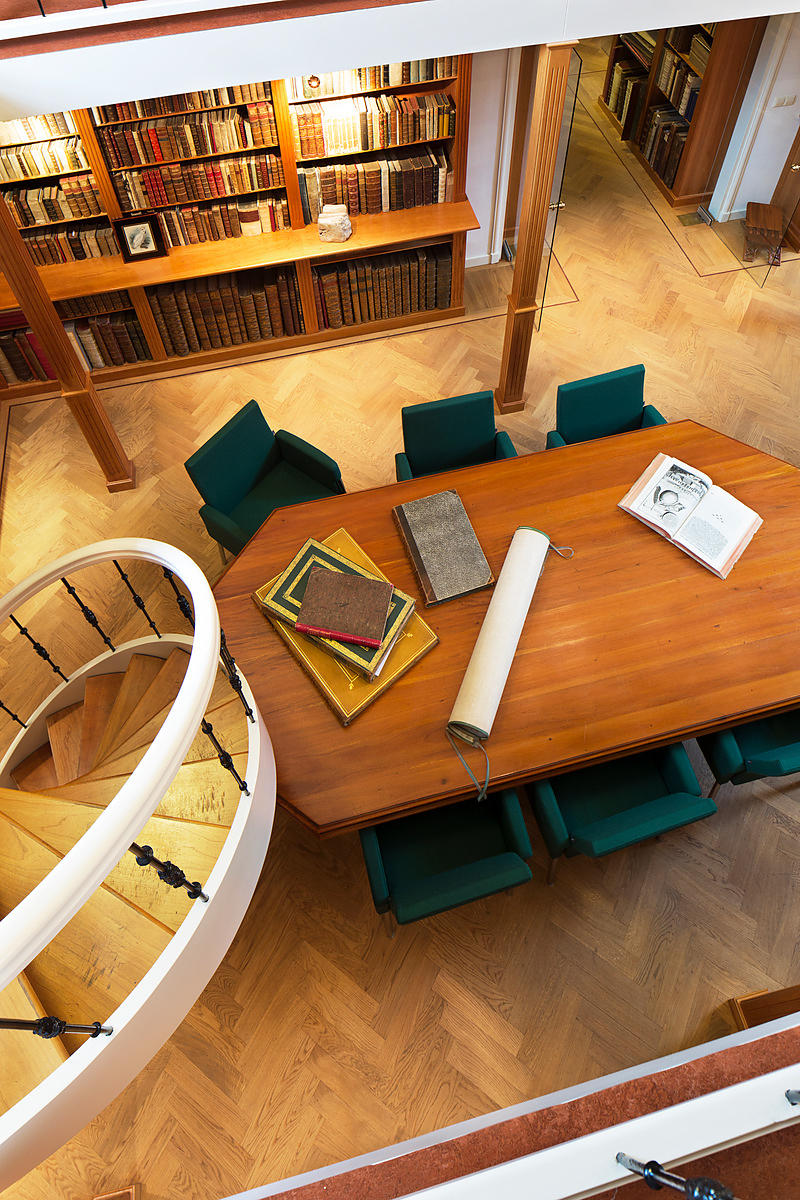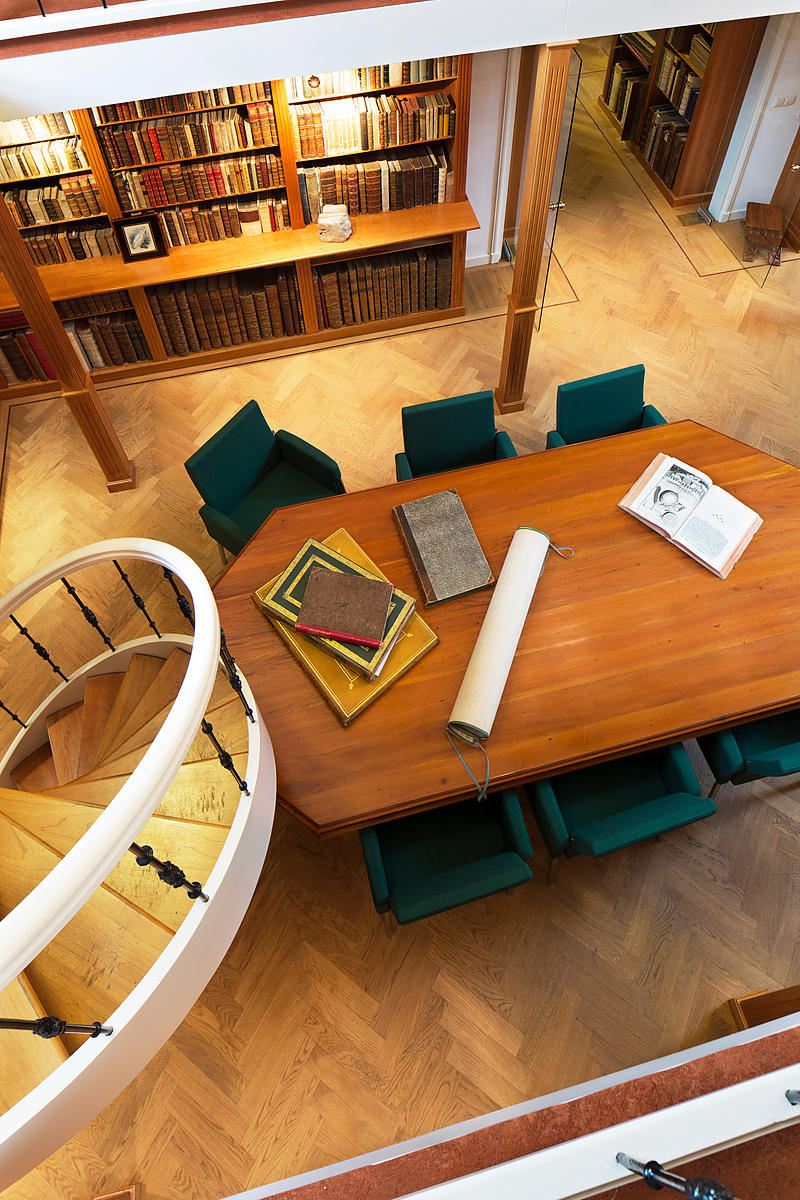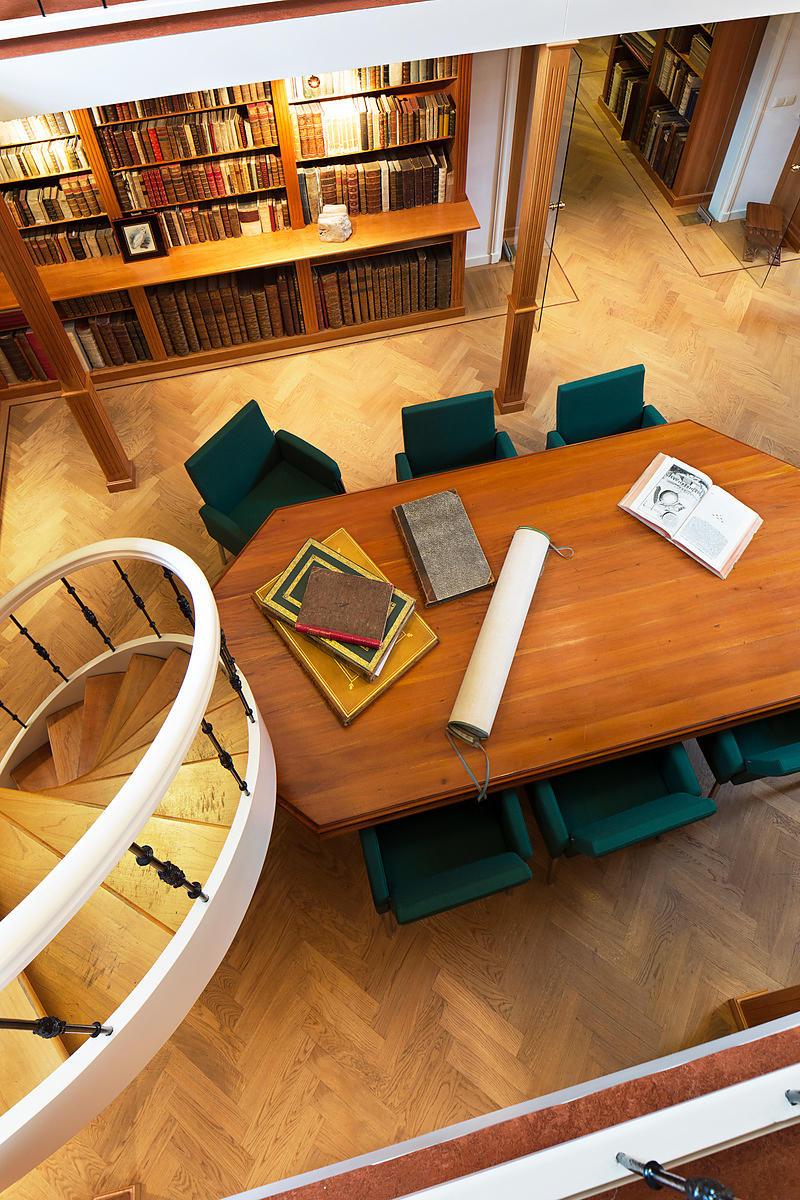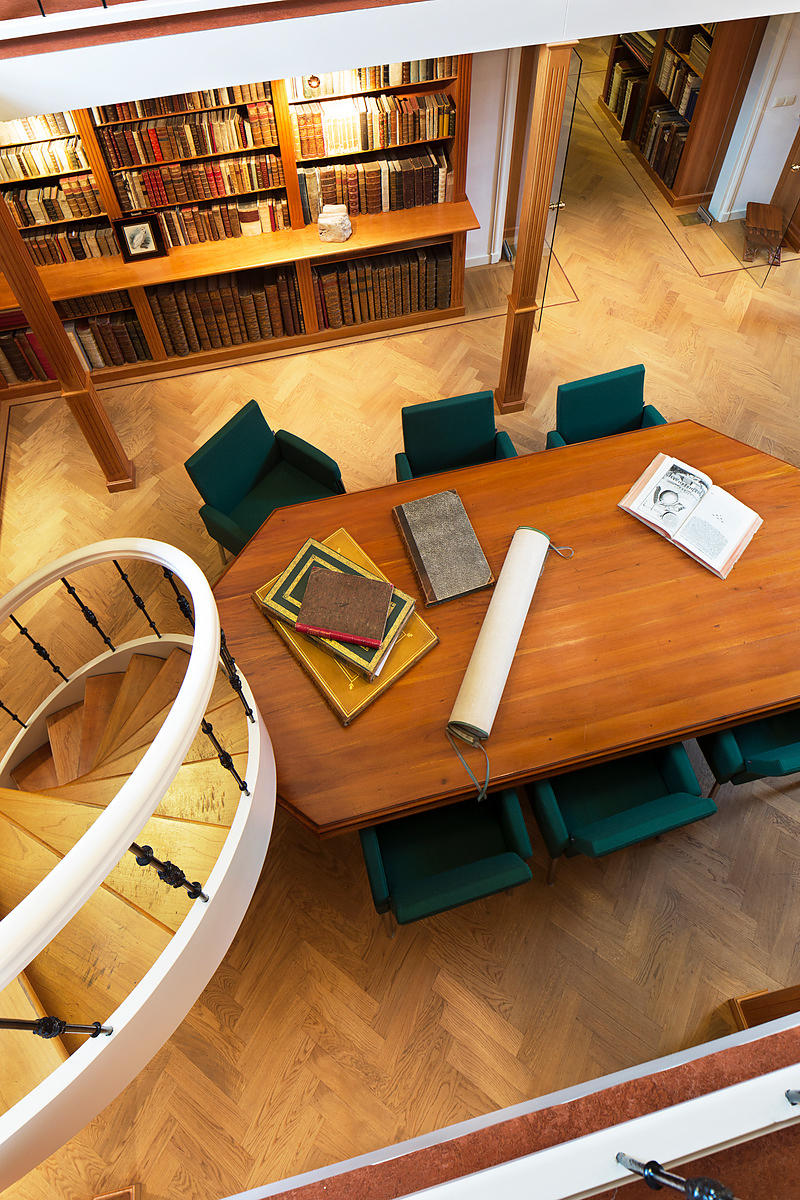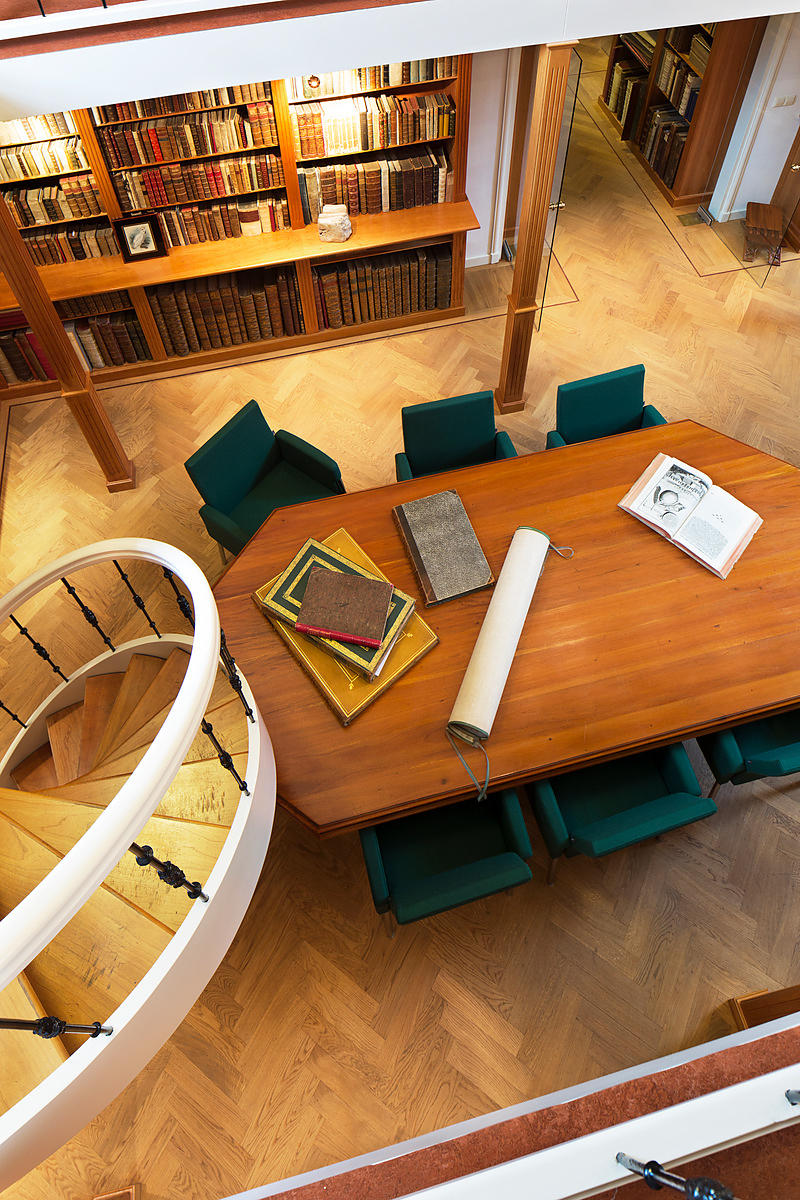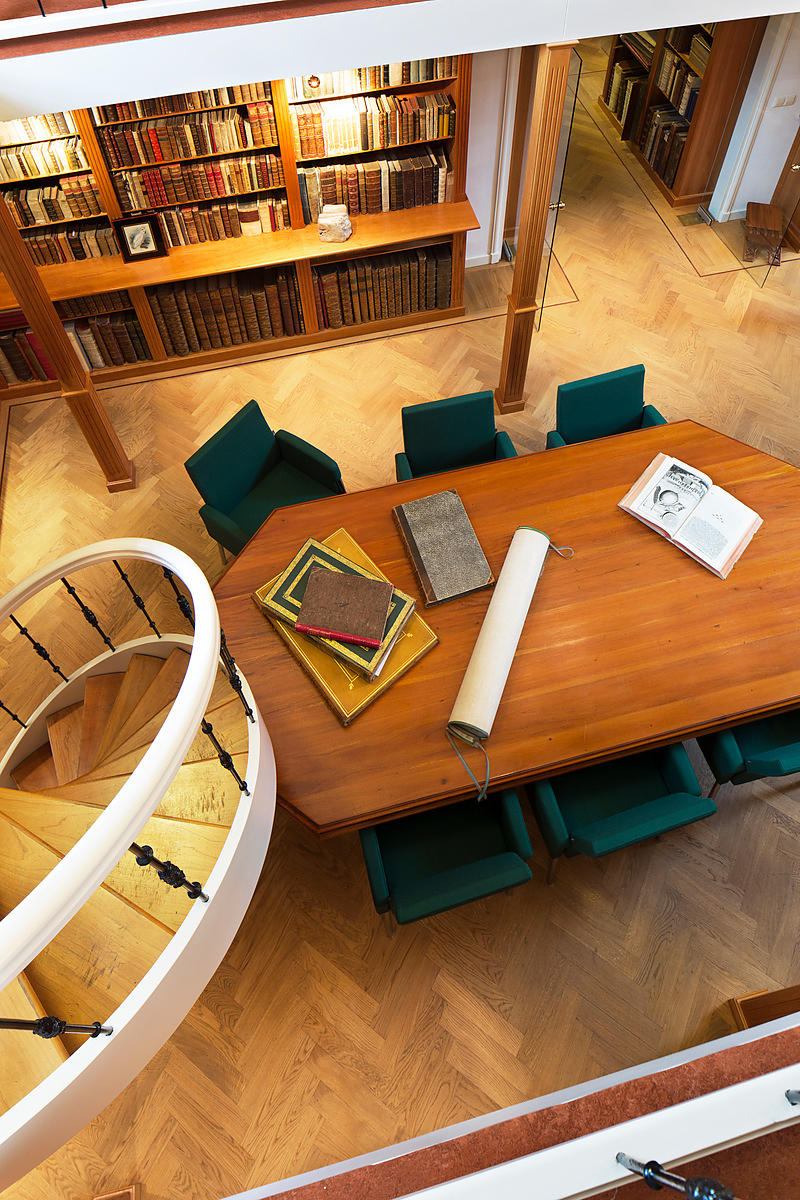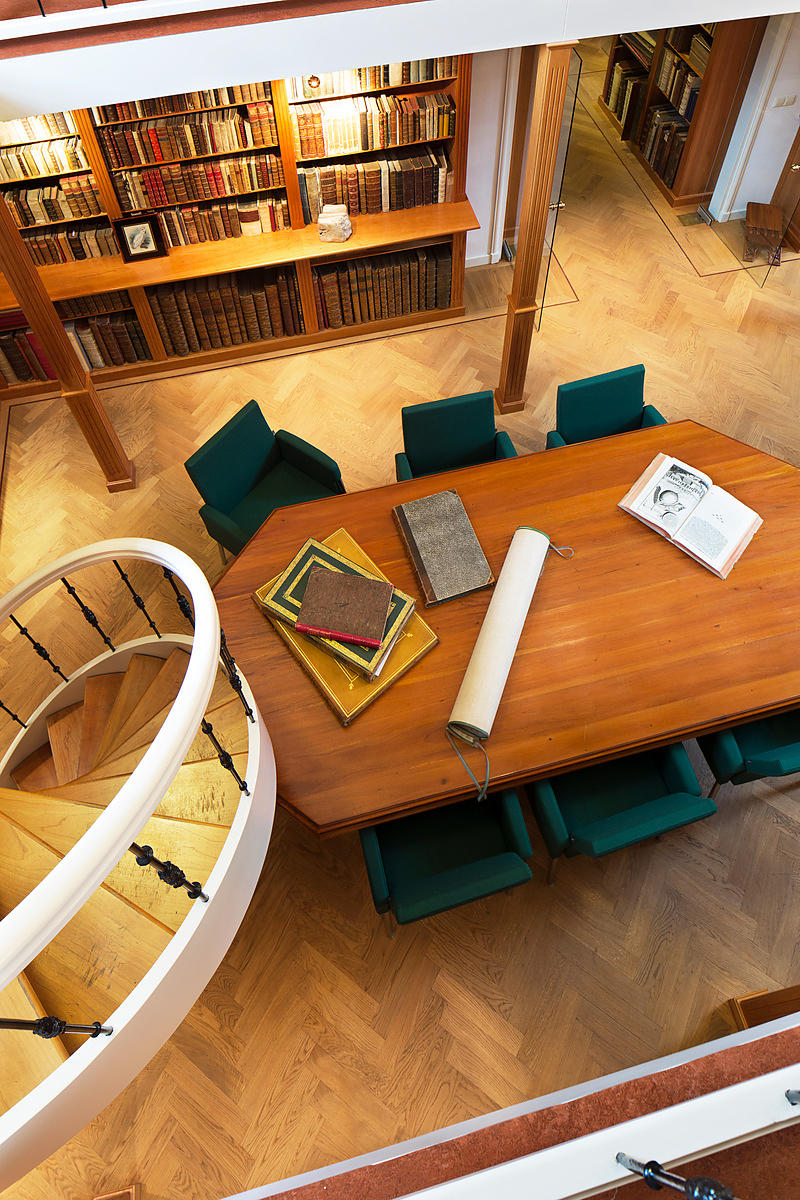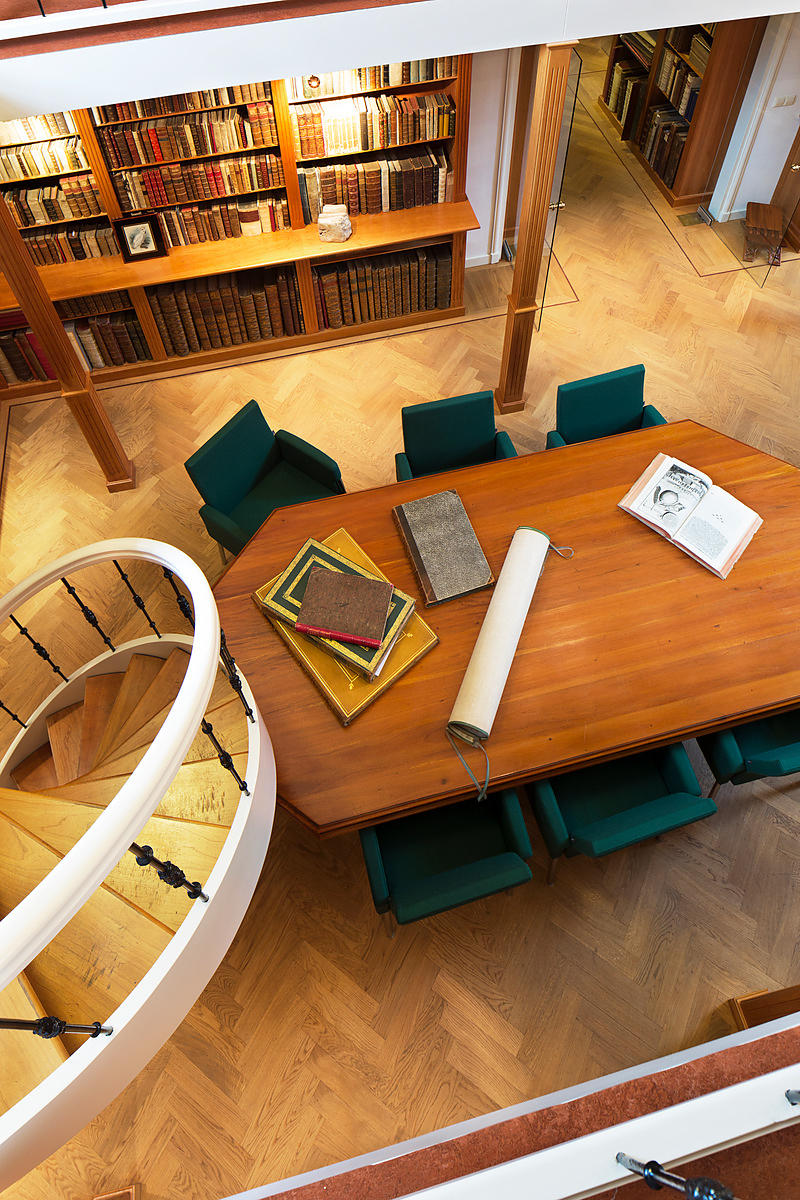 BELON, Pierre.
Les observations de plusieurs singularitez et choses memorables, trouvees en Grece, Asie, Indée, Egypte, Arabie & autres pays estranges.
Antwerp, Christoffel Plantin, 1555. 8vo. With Plantin's early woodcut device on title-page, a double-page woodcut map (31.5 x 35 cm) showing Mount Sinai, and 45 woodcut illustrations in text (including a portrait of the author). 18th-century gold-tooled calf, richly gold-tooled spine. [8], 375, [33] ll.
€ 5,800
First Plantin edition of Belon's Observations, the fruit of his extensive travels in Greece, Turkey, Egypt, Palestine, Lebanon and Syria from 1546 to 1549. It is one of the earliest works printed by Christoffel Plantin, published in the year he opened his printing office. Piere Belon (ca. 1518-1564), famous for his works on ornithology, was attached as naturalist to the French embassy to the Ottoman Empire, aimed at convincing Suleiman the Magnificent to join forces against Charles V and led by Gabriel de Luetz (Luez, Luels) d'Aramont. The envoy sailed for Venice in December 1546 and proceeded to Croatia. Here Luetz continued overland to Adrianople (Edirne), while Belon sailed for Istanbul by way of Greece, visiting Lemnos, Macedonia, Crete and Kavala en route. He reached Istanbul in August 1547, explored the city and continued to Alexandria, while Luetz accompanied Suleiman to Persia. Belon's journey continued to Cairo, Mount Sinai, Jerusalem, Damascus, Baalbek, Aleppo, and to Turkey again.
Unlike many contemporary travel writers, Belon does not elaborate on extraordinary travel adventures, but rather limits himself to detailed observations on mammals, fish, snakes, birds, plants, trees and the manners and customs of the peoples he encountered, only commenting on what he had witnessed himself. The narrative includes valuable observations about Mount Athos, the pyramids and mummies of Egypt, Mount Sinai, Damascus and the Ottoman culture (with an account of the consumption of opium).
With the bookplate of the German collector Kurt Lindner (1906-1987) and with his library stamp below the last leaf of text. A water stain in the first 20 leaves, leaving some wrinkles in the following leaves, but otherwise in very good condition. Nissen, ZBI 304; USTC 15402; Voet 637A; cf. Atabey 93 (2nd edition); for the author: Dictionnaire des orientalistes, pp. 75-76.
Related Subjects: