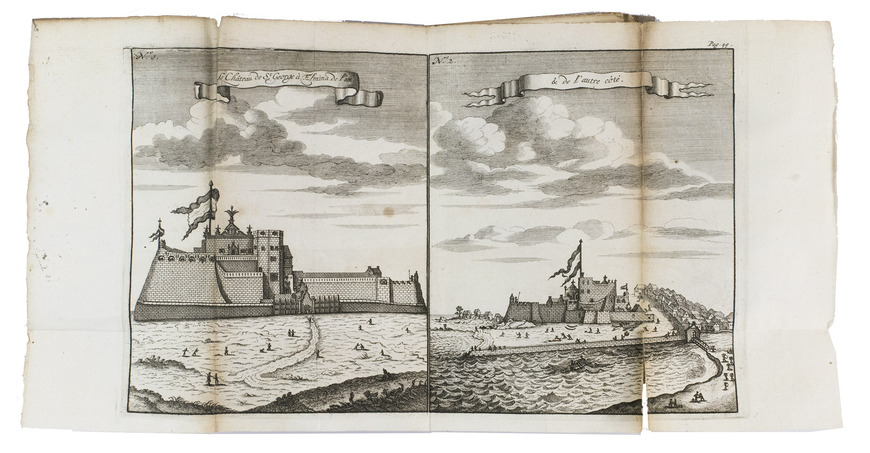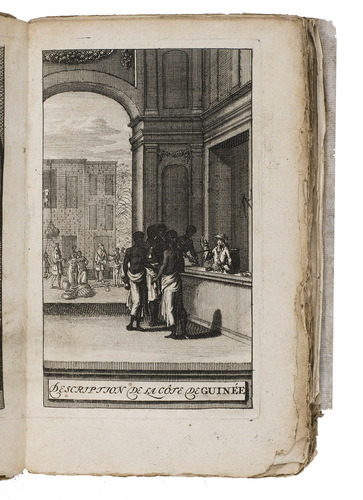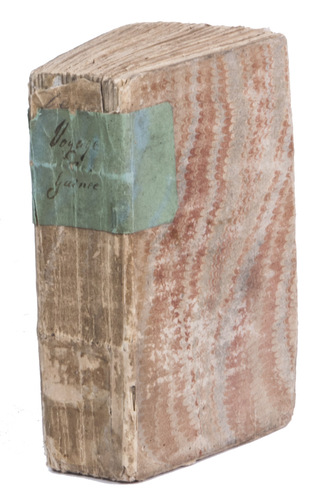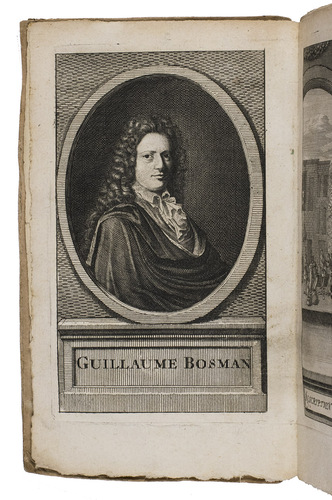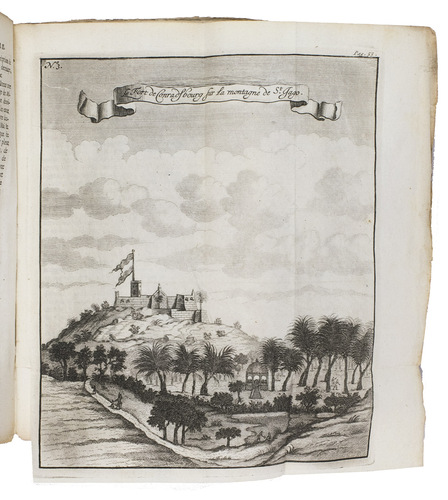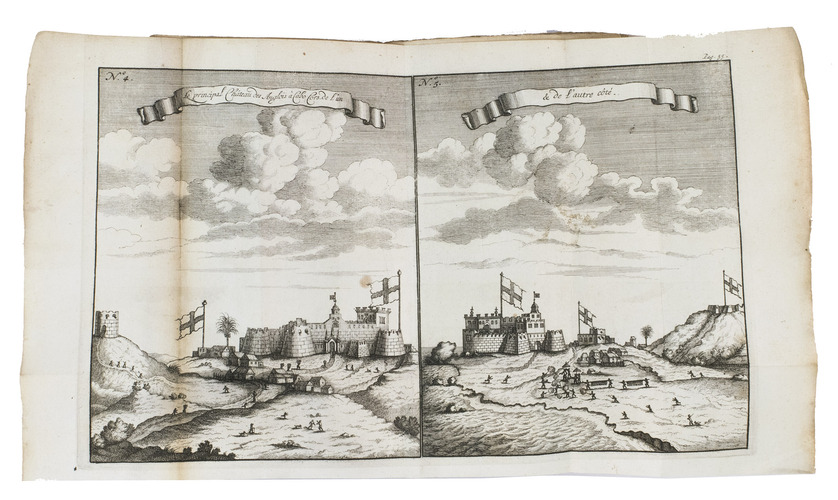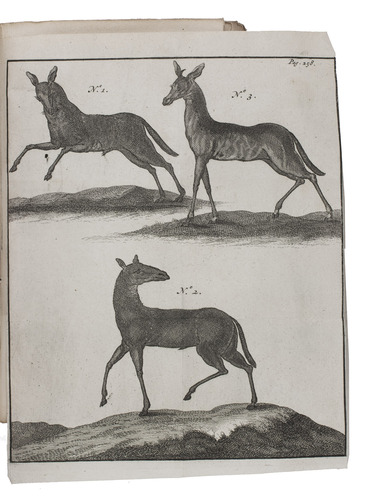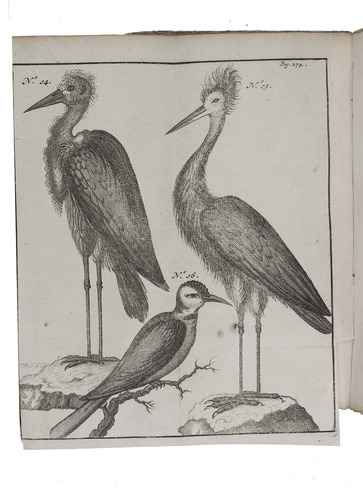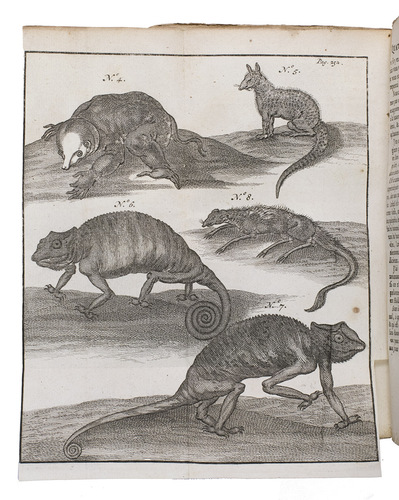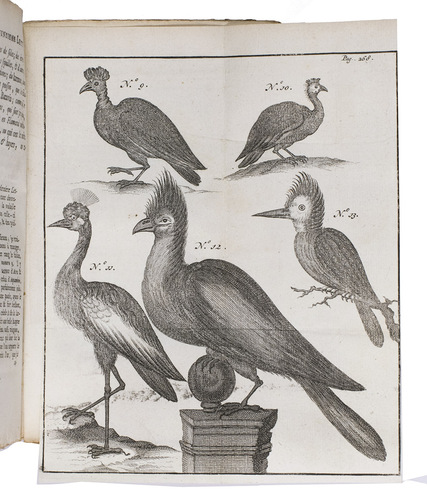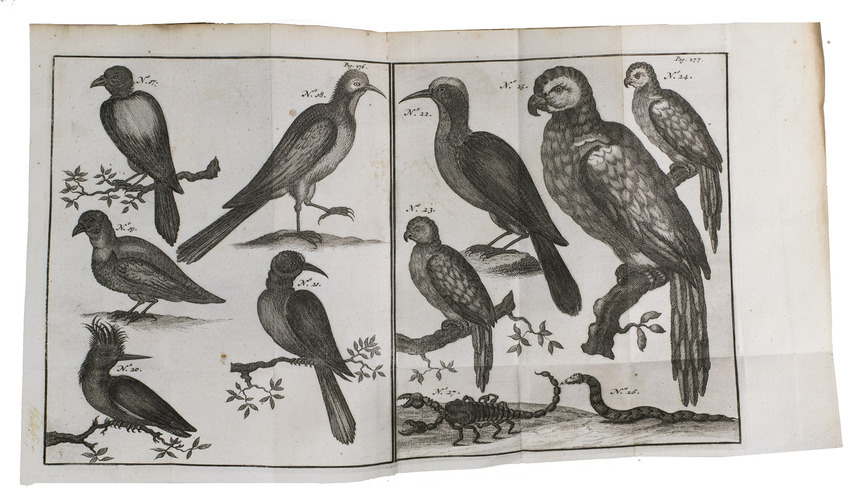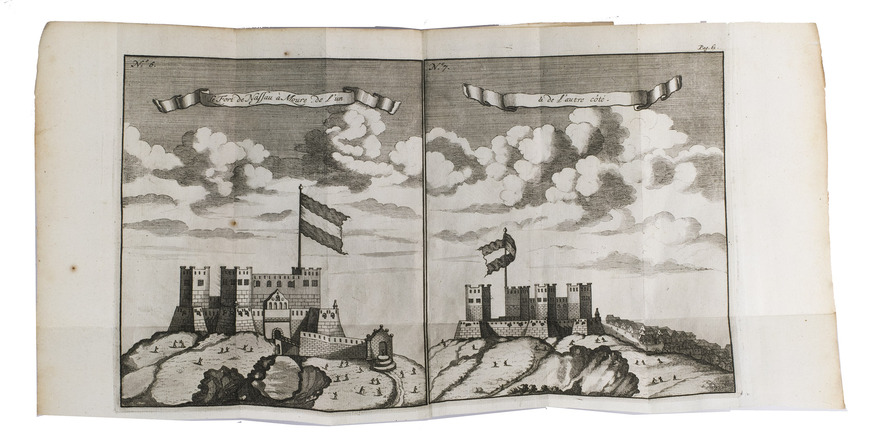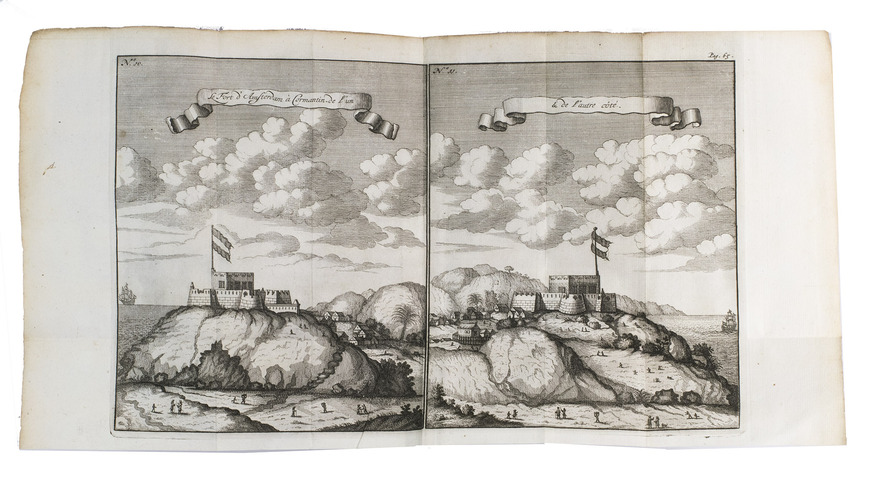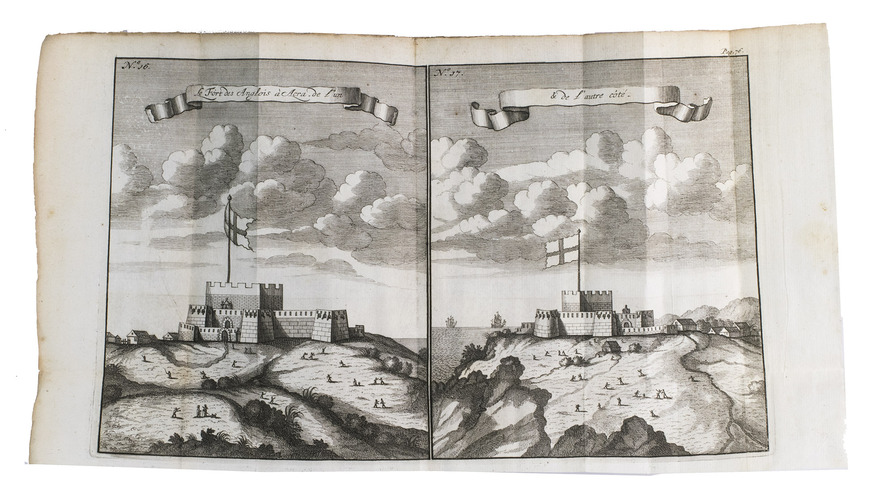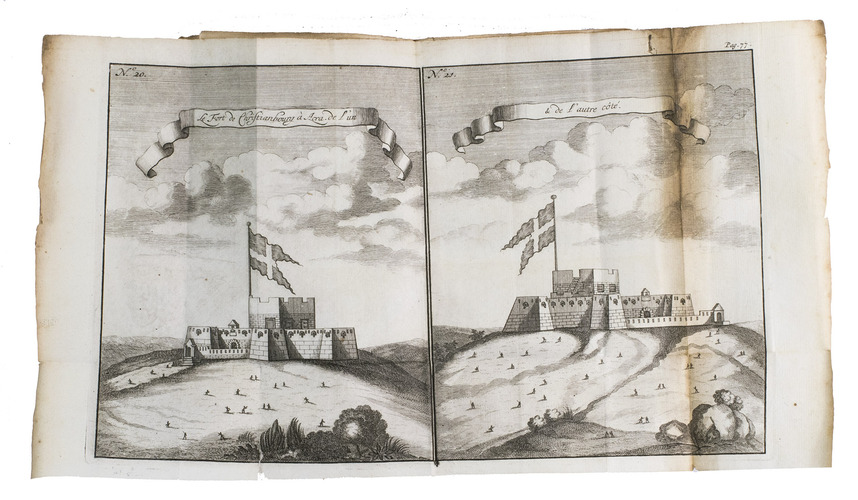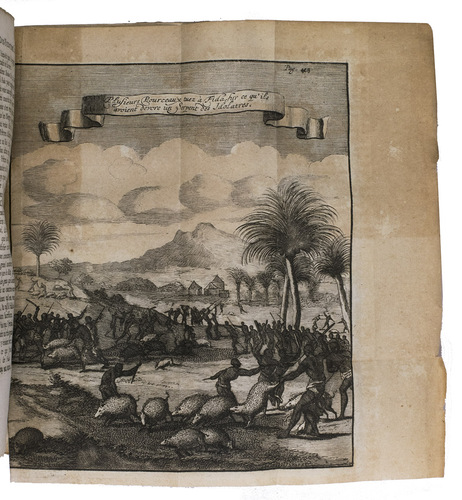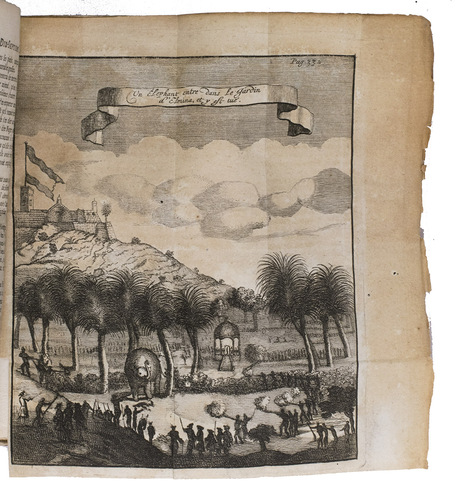 BOSMAN, Willem.
Voyage de Guinée, contenant une description nouvelle & très-exacte de cette côte où l'on trouve & où l'on trafique l'or, les dents d'elephant, & les esclaves: ...
Utrecht, Antoine Schouten, 1705. Large 12mo (17 x 10 cm). With an engraved author's portrait, an engraved frontispiece and 27 folding engraved plates. Contemporary marbled boards. [16], 520 pp.
€ 1,750
First edition of the French translation of a work on the trade-settlements on the West Coast of Africa. The author, Willem Bosman (b. 1672), was Chief Factor at Fort Elmina for the Dutch West Indian Company. "He stayed on the coast for fourteen years, his Voyage de Guinée ... being regarded as the first authoritative and detailed account of the West Coast of Africa. It is a major source for the Dutch slave trade during second half of the seventeenth century, and provides an interesting picture of international rivalry, current trade, and the wretched and depraved existence of the European factors stationed permanently at the coast" (Howgego). It contains detailed information of areas which were hardly described by other travellers, and remained the most important source for over a century. The book is written in the form of letters to a friend, Dr. D. Havard, living in the city of Rotterdam in the Netherlands.
With library stamp. Some occasional spots and one plate heavily browned, but otherwise in good condition, wholly untrimmed. Binding worn along the extremities and spine discoloured. Gay 2808; Howgego, to 1800, F58; Tiele 174, note.
Related Subjects: