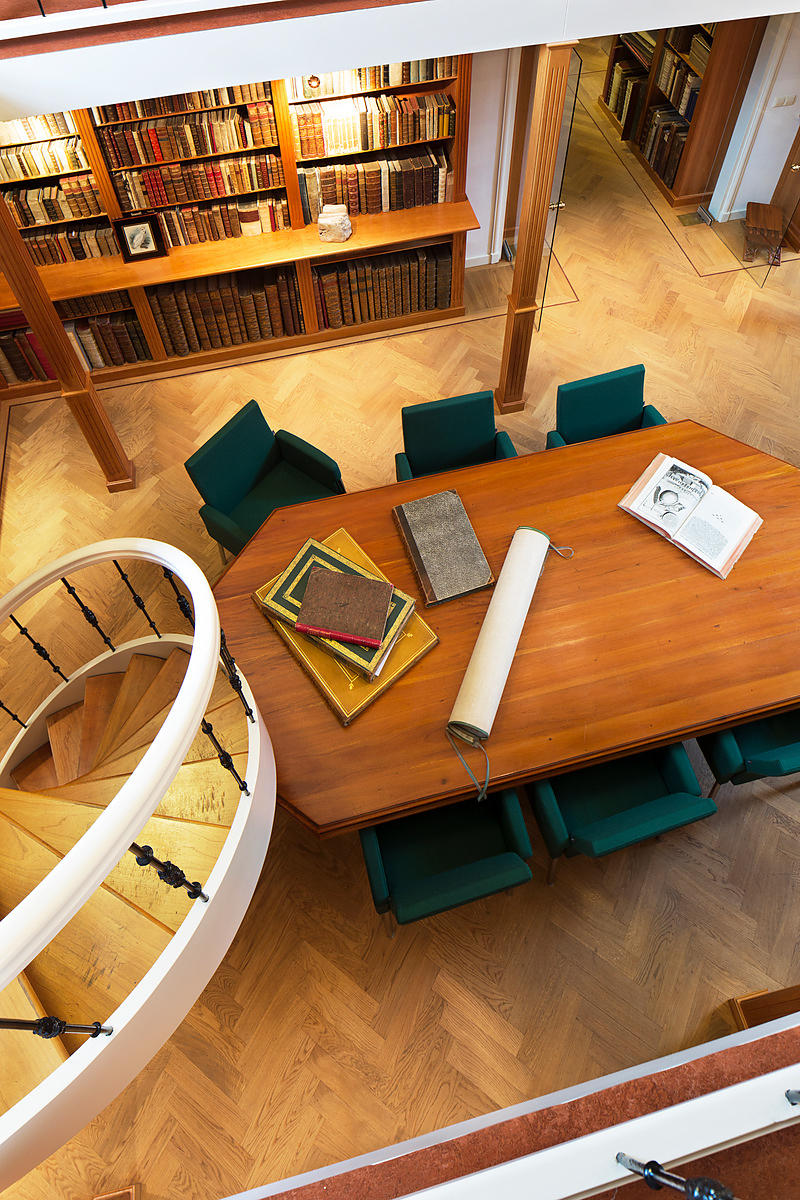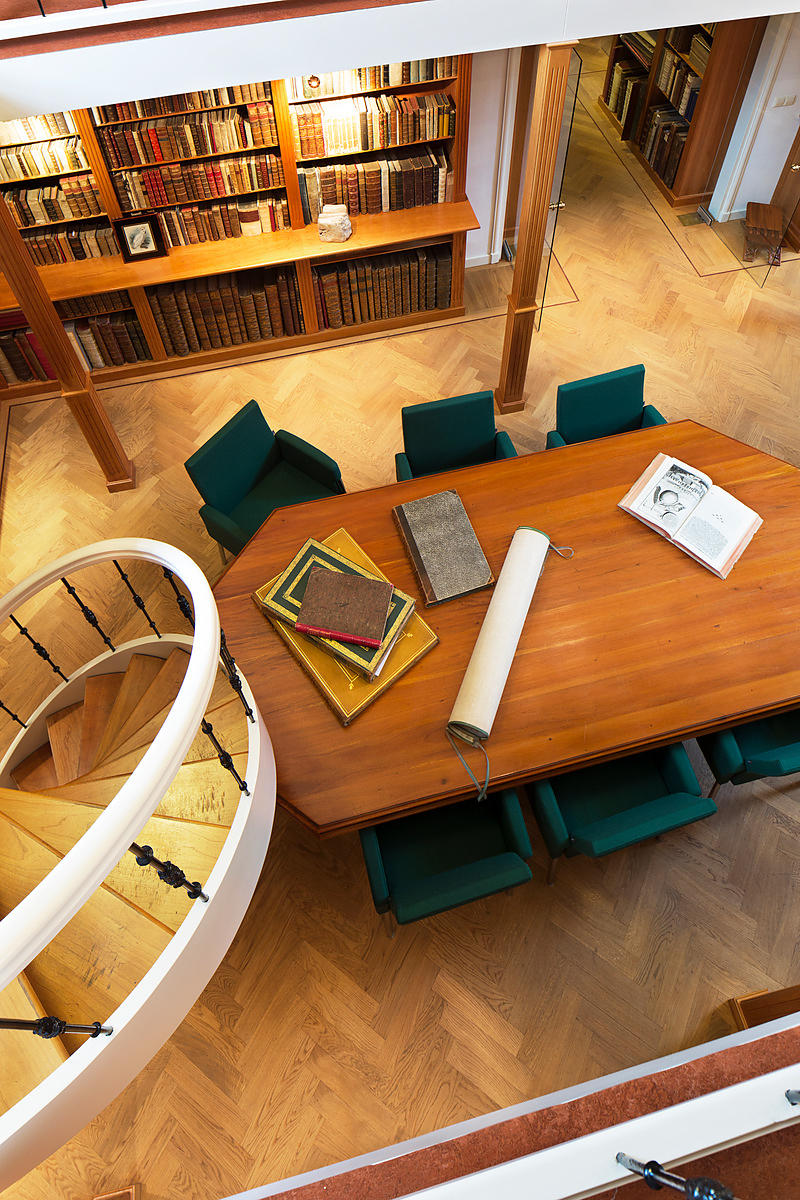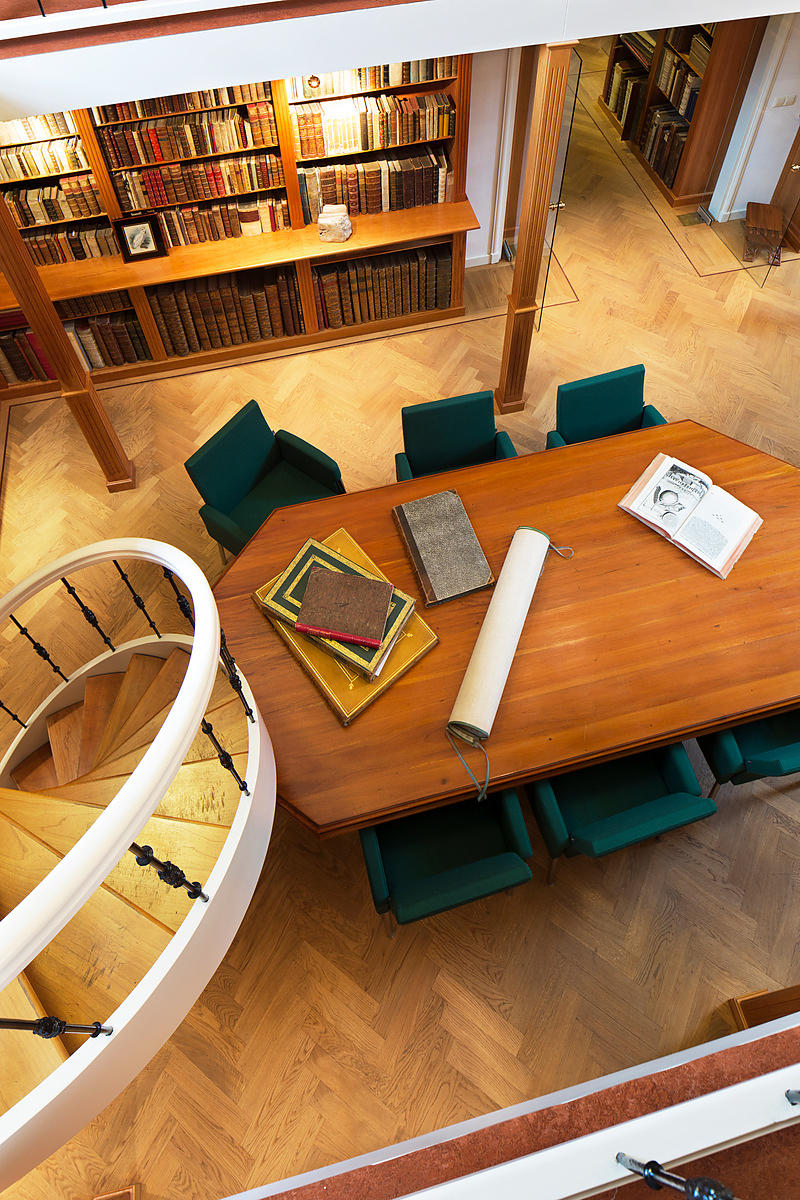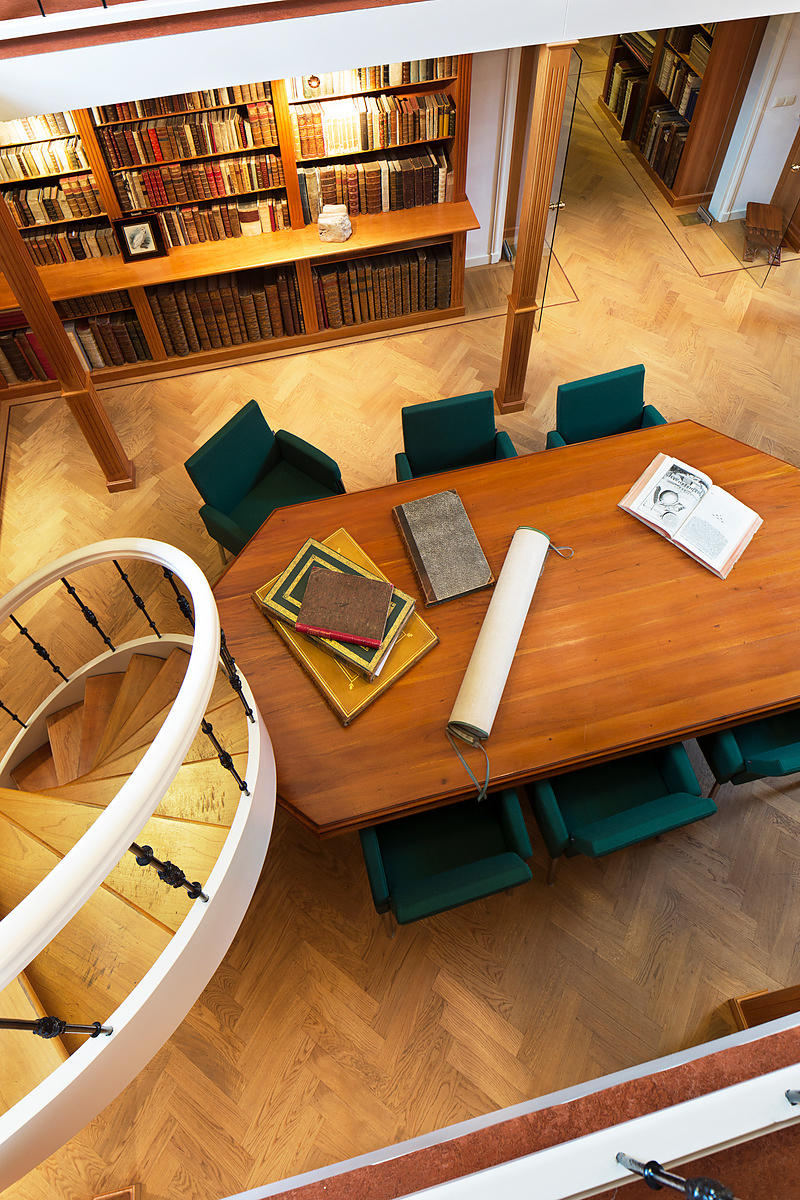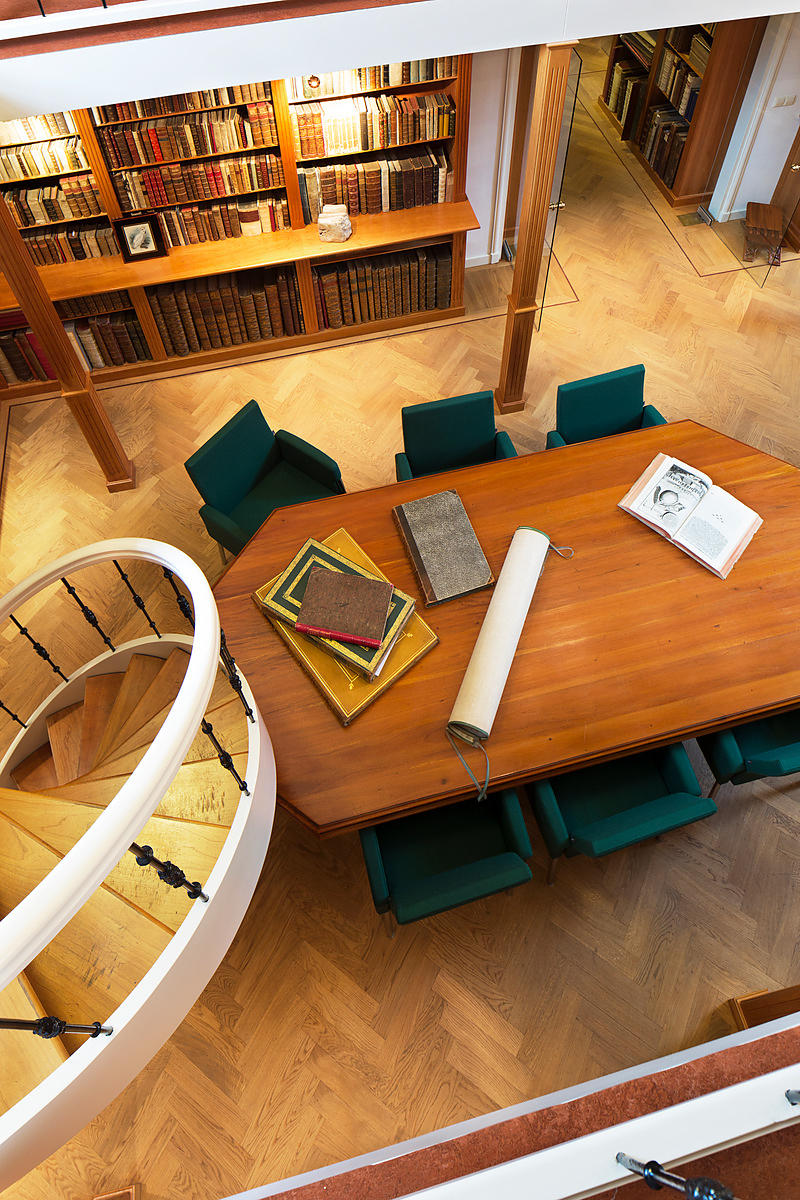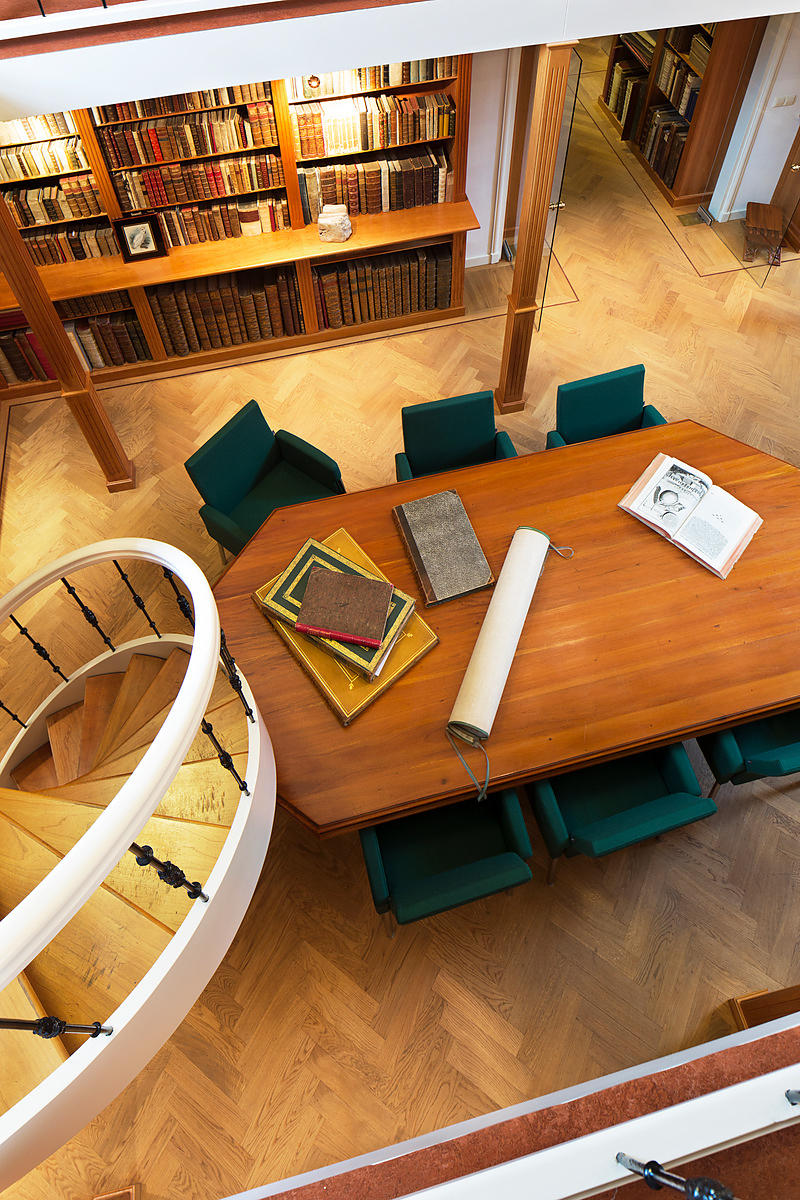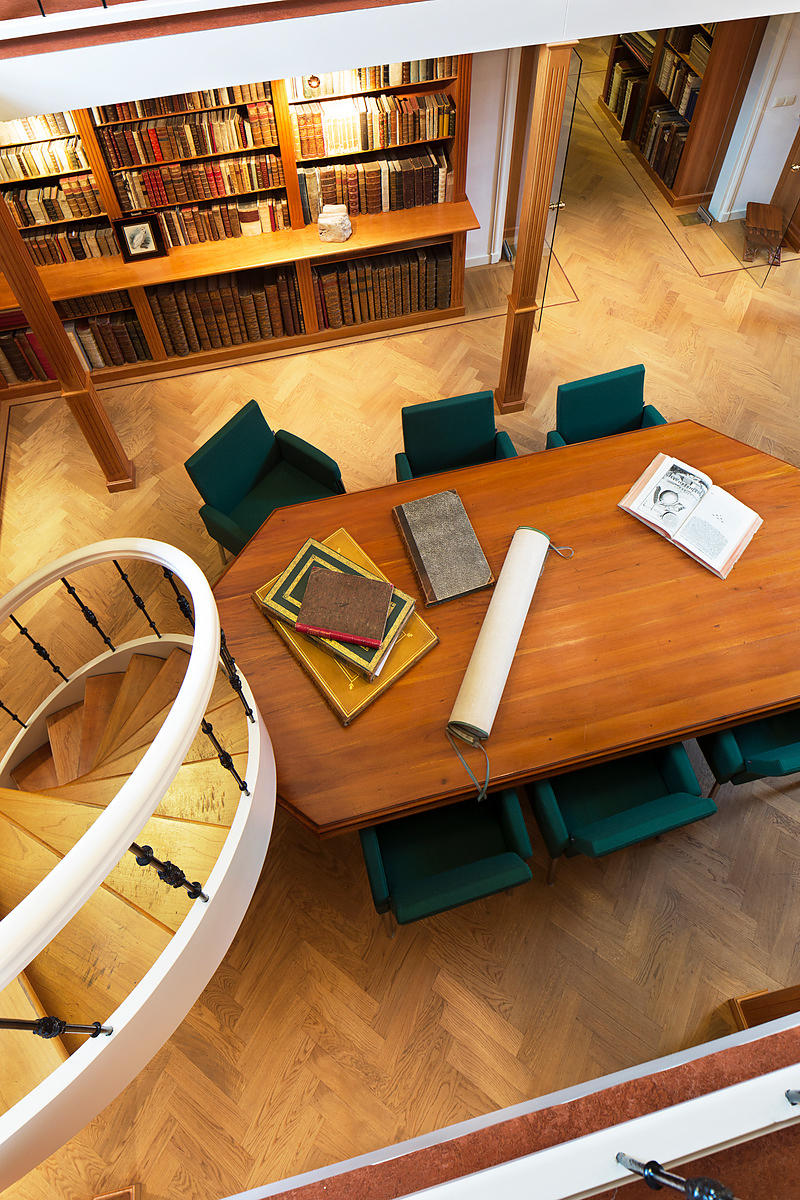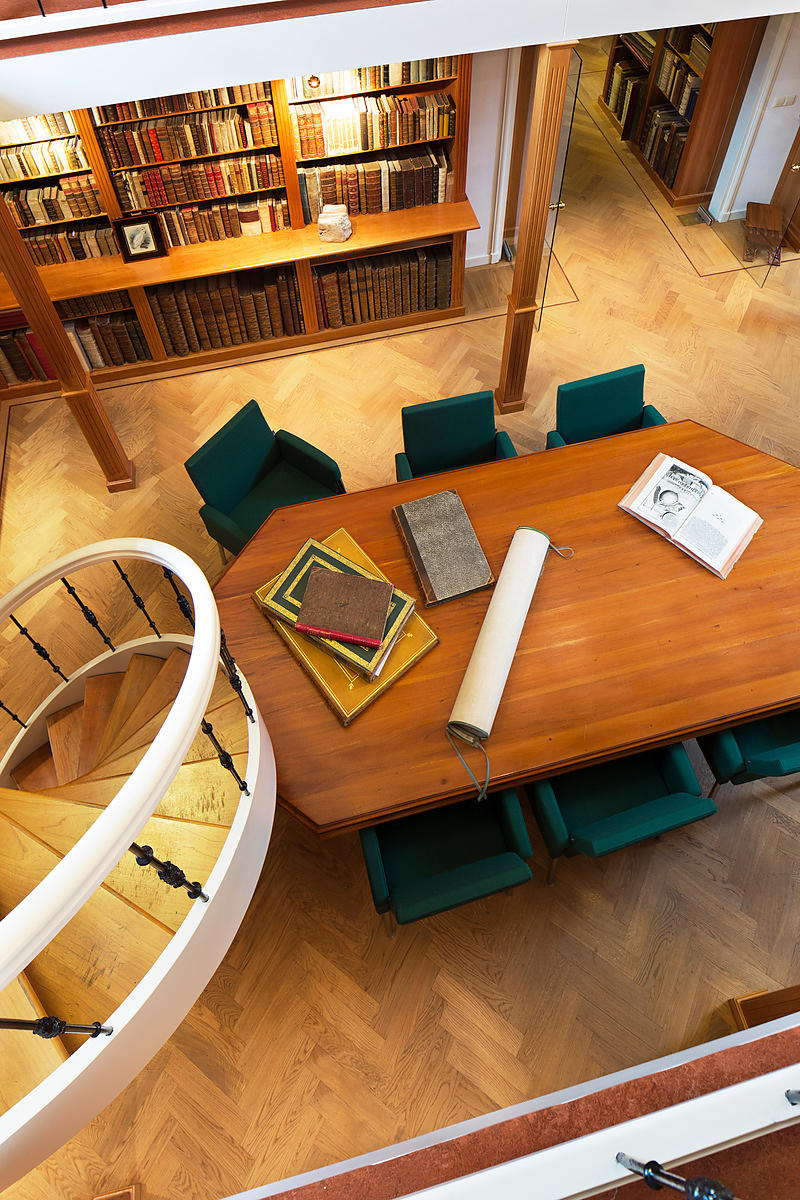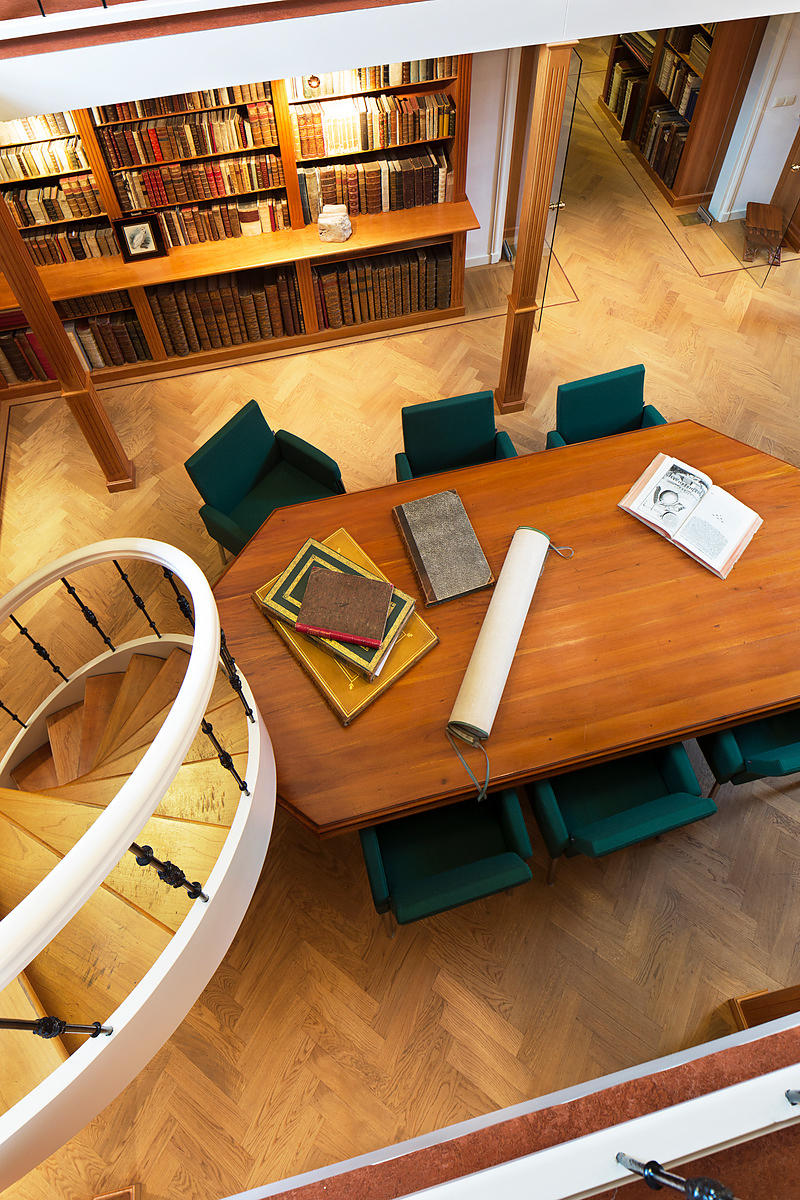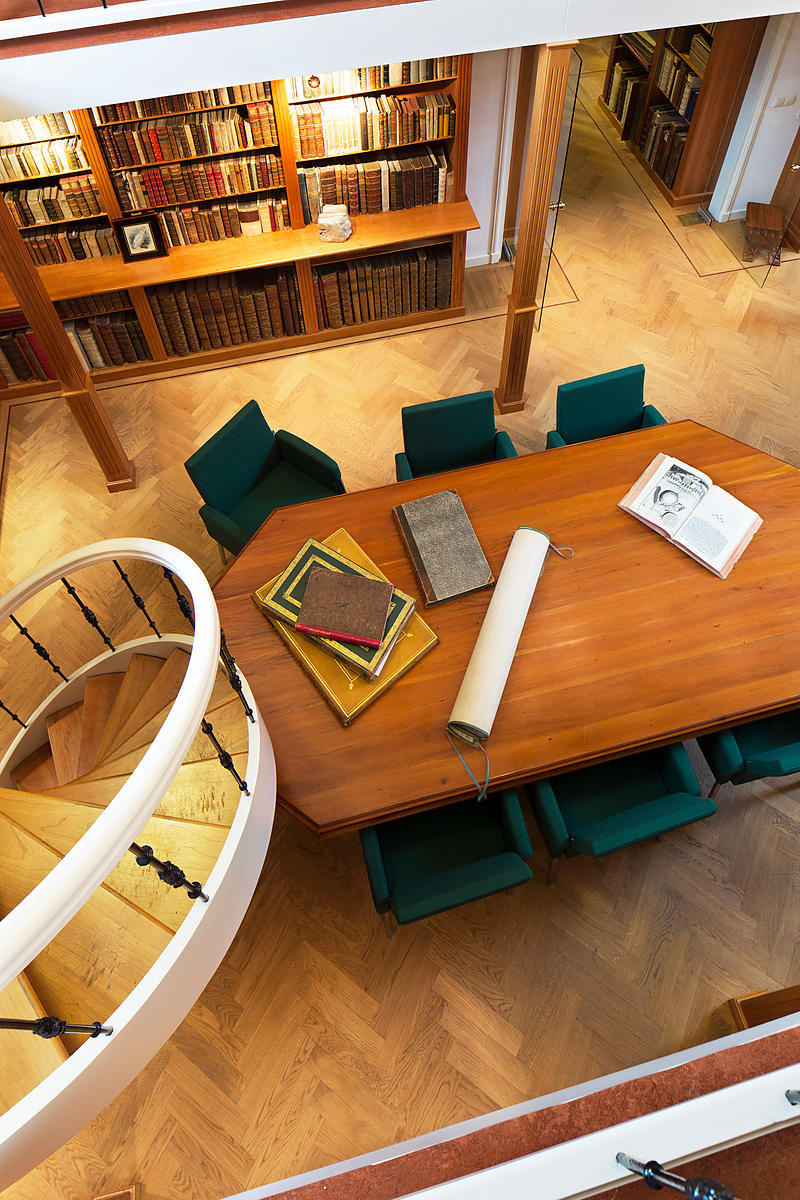 BRANDT, Geeraert.
La vie de Michel de Ruiter duc, chevalier, lieutenant amiral général de Hollande & de Oüest-Frise. Où est comprise l'histoire maritime des Provinces Unies, depuis l'an 1652. jusques à 1676. Traduite du hollandois ...
Amsterdam, Pieter and Joan Blaeu for Waesberge, Boom, Van Someren and Goethals, 1698. Folio. With engraved frontispiece, full-page engraved portrait, 7 double-page engraved plates by Bastiaen Stoopendaal, and 1 full-page engraved plate by J. Mulder. Early 18th-century calf, gold-tooled board edges. [VI], 717, [17], [ 2 blank] pp.
€ 2,500
First edition in French of the standard biography of the great Dutch naval hero Admiral Michiel Adriaansz. de Ruyter (1607-1676), who scored several major victories against the French and English, the best known abroad being the Raid on Chatham, one of the worst defeats of the British Royal Navy. For the present work Brandt used numerous original documents from De Ruyter's son and other private individuals, as well as from official government sources. "This resulted in a book that was not only based on good information, but through his exalted, lucid and engaging style also became a true folk-book in the best sense of the word" (NNBW).
De Ruyter fought the English off the coast of West Africa, the Caribbean, temporarily took St John's, New Foundland, and even considered retaking New York.
With armorial bookplate and manuscripts notes on pastedown. In very good condition, slightly browned and stained at places. Spine chafed and slightly damaged at the foot. An important life of Michiel de Ruyter. Alden & Landis 698/27; Cat. NHSM, p. 844; Sabin 7406; for the author: NNBW VI, cols. 184-187.
Related Subjects: