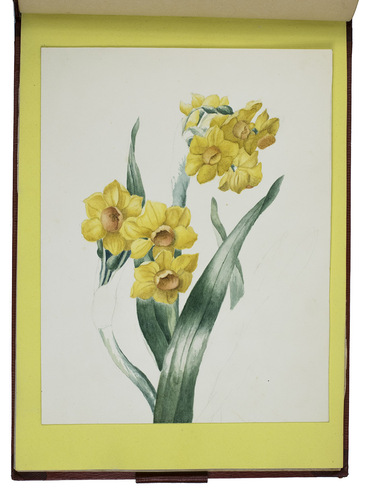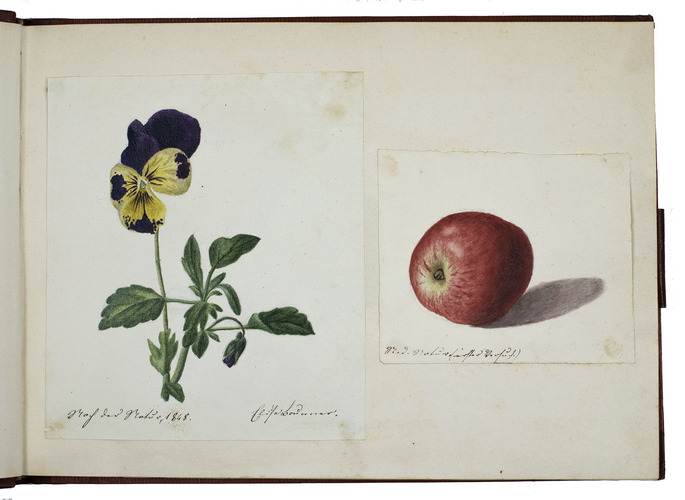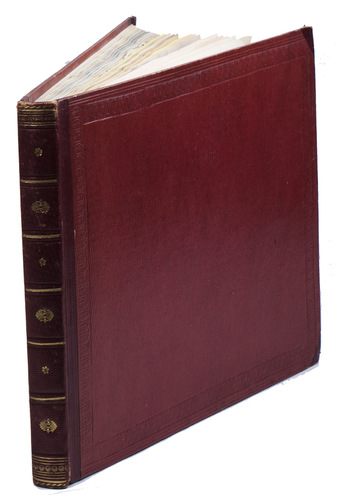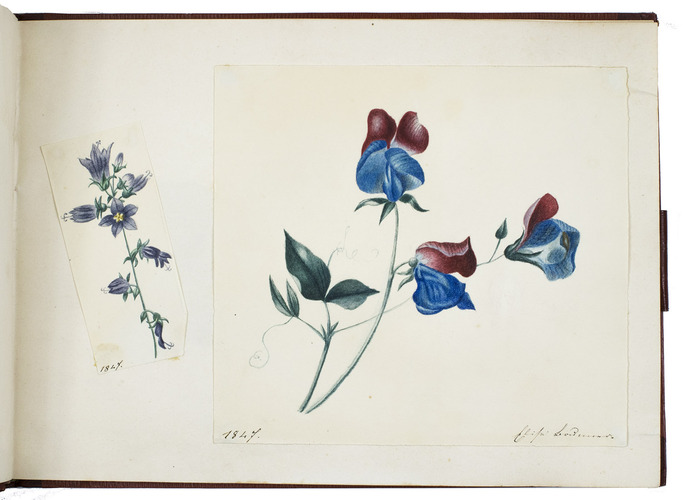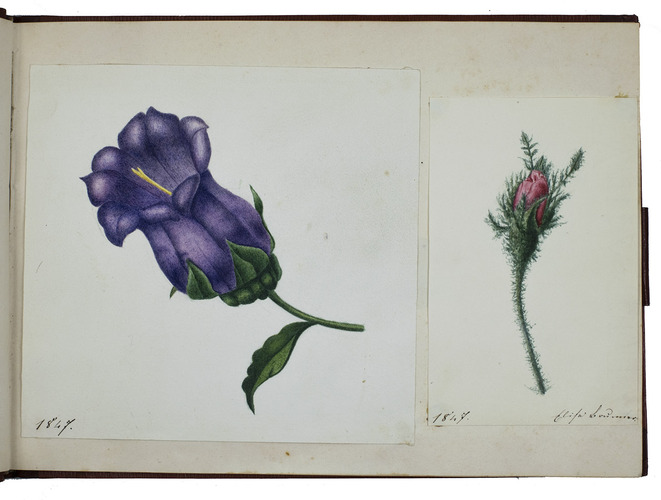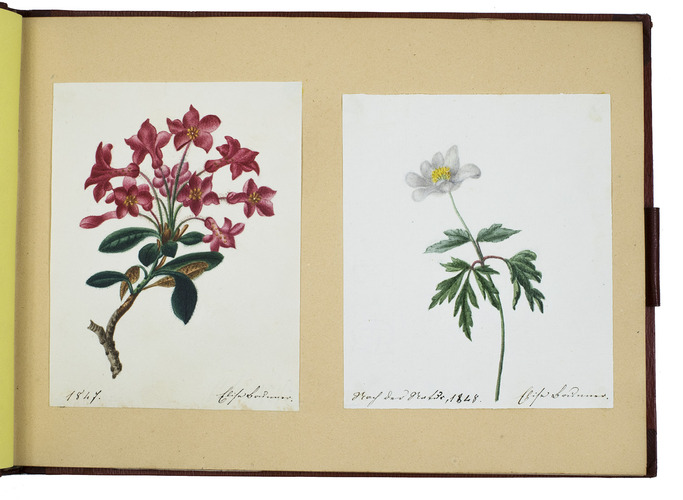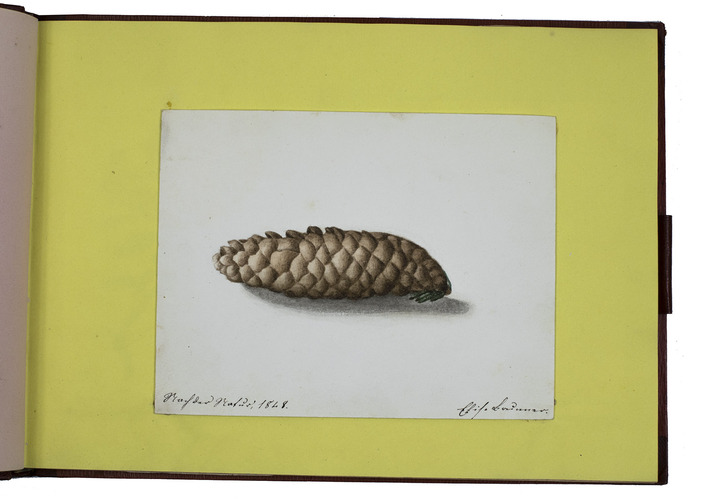 BRUNNER, Elise.
[Botanical and pomological drawings].
[Bern?], 1847-1848. Oblong 4to. Album with 25 botanical and pomological pencil drawings in various sizes, all coloured with gouache, apparently by the artist, and mostly signed by Elise Brunner. All these drawings are mounted on the album leaves of various colours. Also inserted is a black and white sketch in pencil signed by an unknown female artist "Marie Blau fec.". 19th-century half dark red morocco with lighter red morocco sides, gold-tooled spine. [61] album ll., 18 of the first 21 containing 25 colour drawings and 1 pencil sketch.
€ 2,950
Album with botanical and pomological drawings, all coloured with gouache, apparently by the artist, Elise Brunner (1831-1890). Brunner was one of the earliest Swiss female alpinists. She was initiated to the joys of mountaineering by her brothers Wilhelm and Max Brunner, both capable mountaineers. Especially Wilhelm and Elise crossed many mountains together. In their time, her mountain travels were an unusual achievement for a woman. She is one of the female pioneers of mountain tourism for women, setting the stage for the Schweizer Frauen-Alpenclub (SFAC), which would be founded in 1918. The present drawings, made in her younger years (possibly in the surroundings of her native city Bern?) show several plants, including flowers and fruits, and demonstrate her exquisite skill and knowledge as a botanist who appreciated the both the Swiss natural environment and her mountainous adventures.
Binding only very slightly worn around the edges, minor foxing on some blank leaves at the end, but overall a beautiful album with fine and bright coloured drawings in very good condition. For Elise Brunner: www.sac-cas.ch (website of the Schweizer Alpen-Club SAC).
Related Subjects: