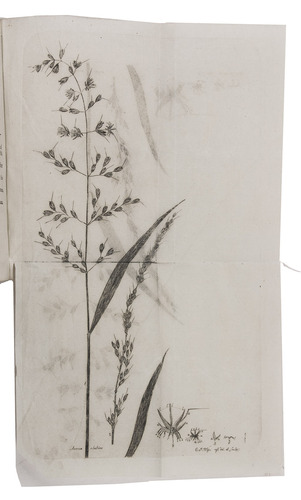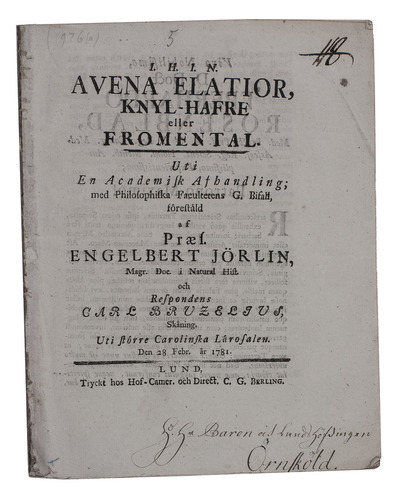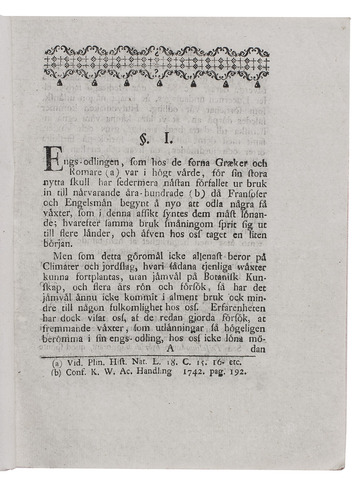 BRUZELIUS, Carl and Engelbert JÖRLIN.
Avena elatior, knyl-hafre eller fromental.
Lund, C.G. Berling, 1781. 4to. With a folding engraved plate. Disbound. [4], 24 pp.
€ 300
Scarce dissertation of Bruzelius, with cultivation experiments with oat. With Jörlin as praeses. Reprinted in 1783 and 1796 together with Jörlin's "Specimen Botanico Oeconomicum siftens Trifolium Hybridum" (1780).
In good condition. Cat. Linnean Soc., p.400; Krok, Jörlin 6; WorldCat (3 copies).
Related Subjects: