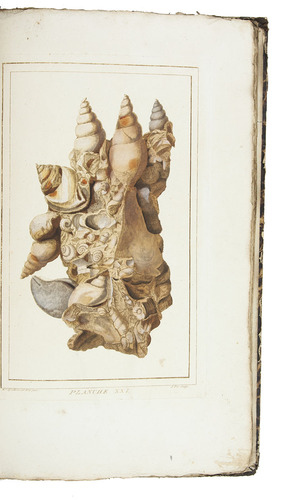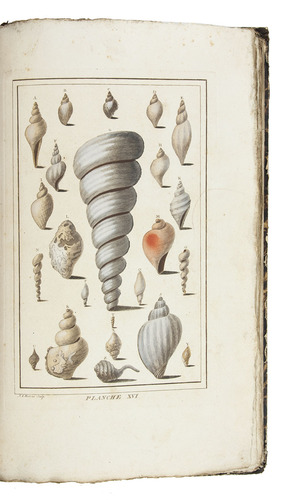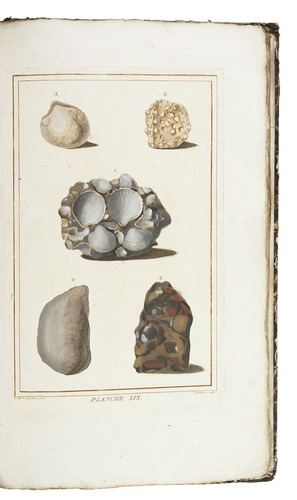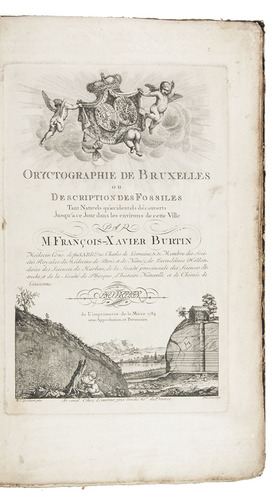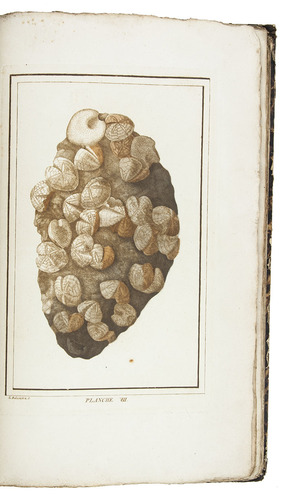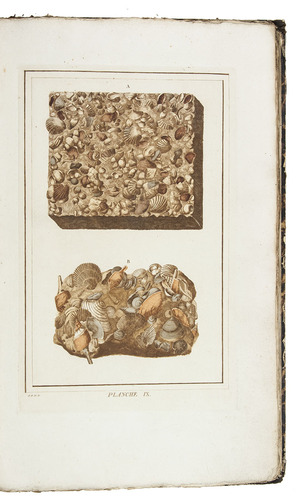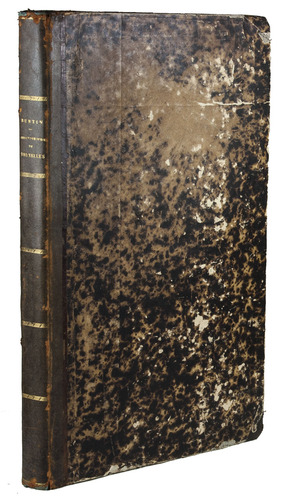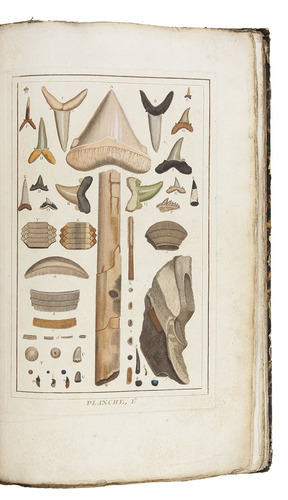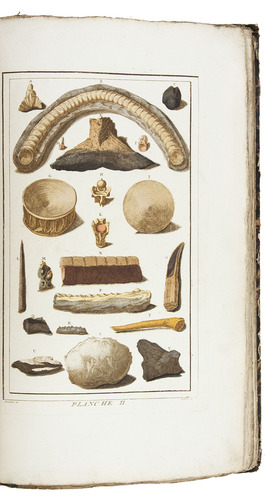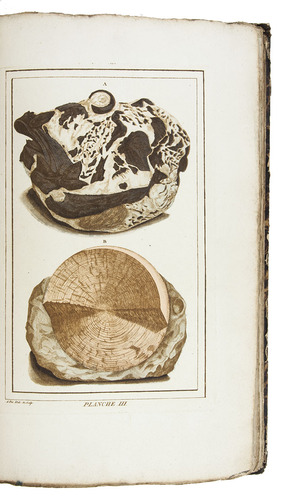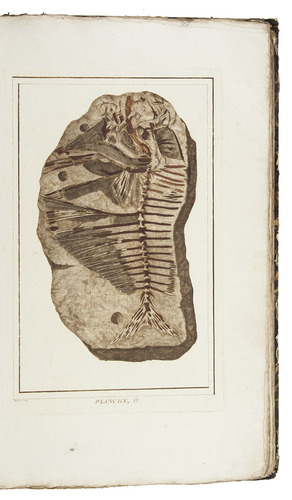 BURTIN, François-Xavier.
Oryctographie de Bruxelles ou description des fossiles tant naturels qu'accidentels découverts jusqu'à ce jour dans les environs de cette ville.
[Brussels], Le Maire, 1784. Folio (46 x 28 cm). With engraved title-page by Pris after M.J. Speeckaert, and 32 engraved plates printed in brown and coloured by a contemporary hand. 19th-century half sheepskin (roan). [2], 152 pp.
€ 6,000
First and only edition of a careful study on fossils discovered in the region of Brussels by François-Xavier de Burtin (1743-1818). "Apparently, the first extensive book treating Belgium fossils and minerals" (Schuh). Burtin accurately describes fossil fishes, tortoises, echinoderms, worms, etc. and gives an analysis of the geological composition of the soils around Brussels. These descriptions are accompanied by fine illustrations, engraved in brown and coloured by hand, by A. Pris, J.A. Balconi, etc., after M. J. Speeckaert, Daveaux, etc.
The author studied medicine and natural sciences. He was doctor to Prince Charles de Lorraine, and was later appointed to the ruling council of the Netherlands, because of his excellent scientific work. With the arrival of the political upheavals of the latter part of the 18th century, he retired from public life to concentrate on science and writing. His interests were wide-ranging, and, in addition to geology, he wrote on agriculture and industry and was considered an authority on pictures, particularly the Dutch and Flemish schools.
The title-page slightly soiled and some occasional foxing in the margins, otherwise in good condition and wholly untrimmed. Binding rubbed. Landwehr, Coloured plates 49; Nissen, ZBI 769; Schuh, Burtin-1; Ward 410.
Related Subjects: