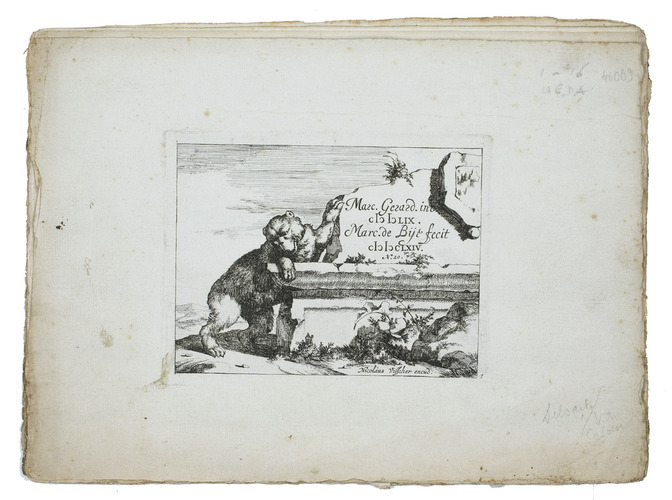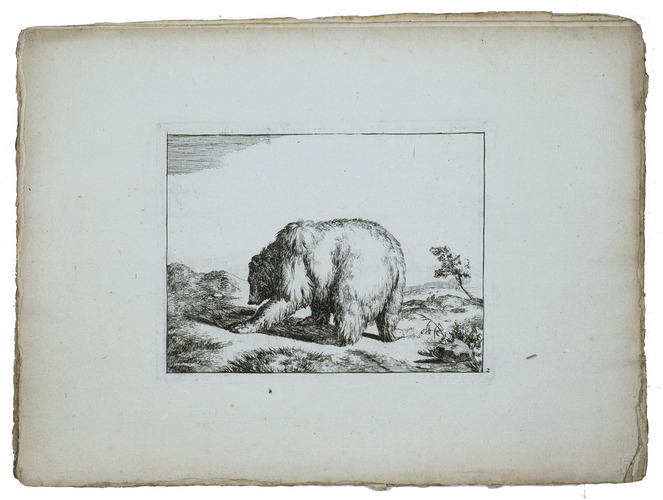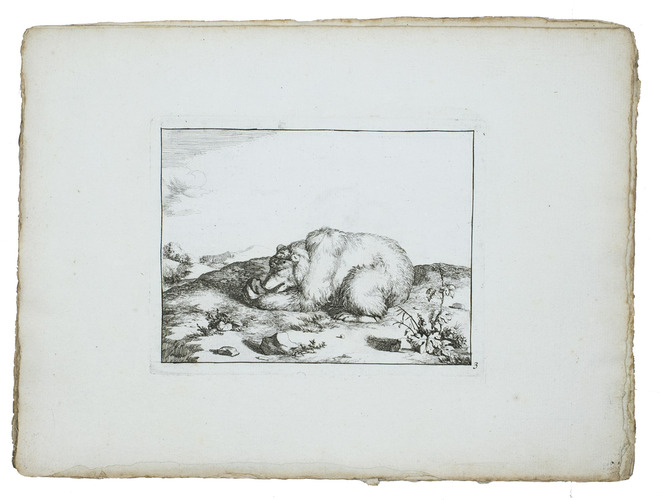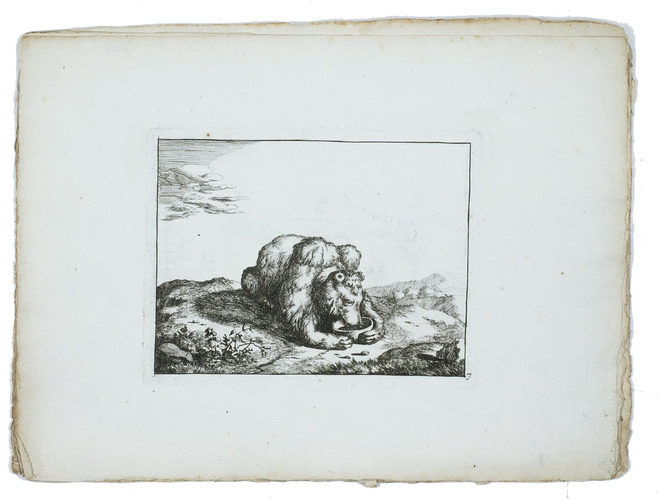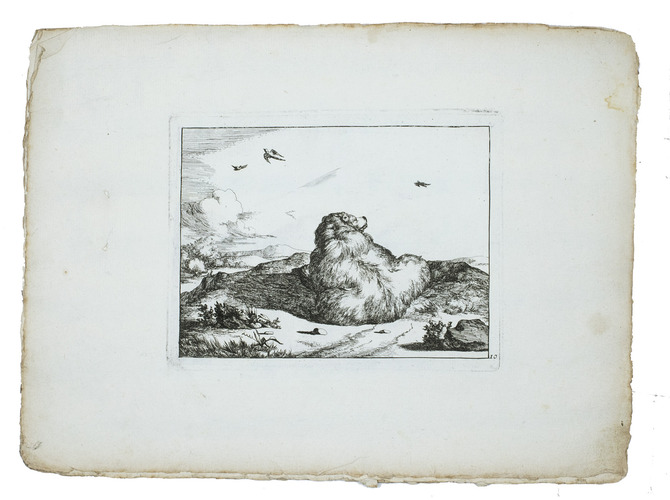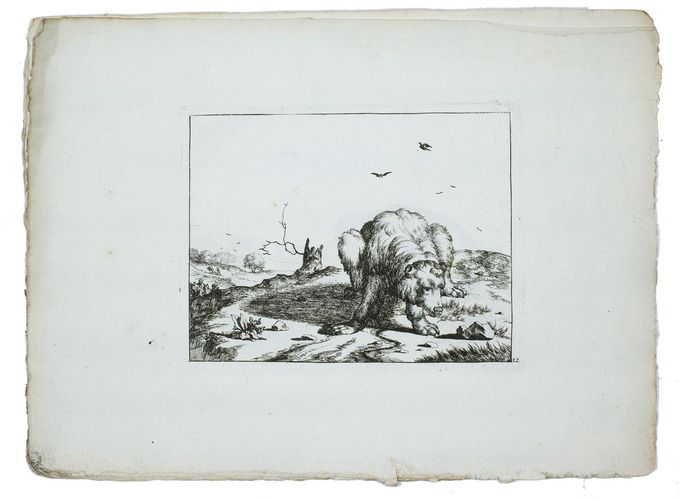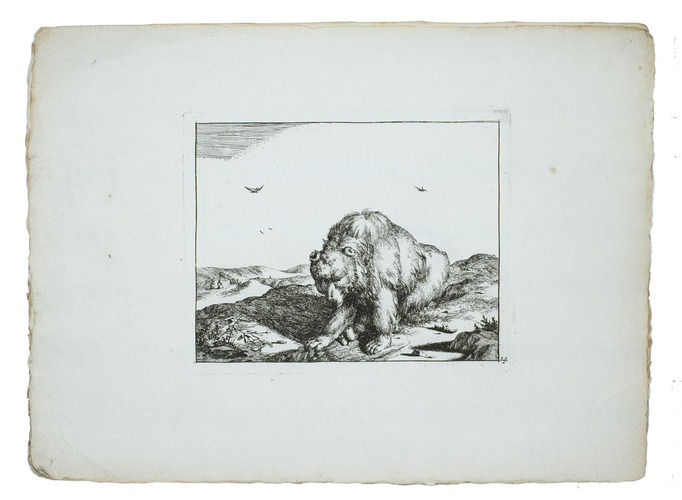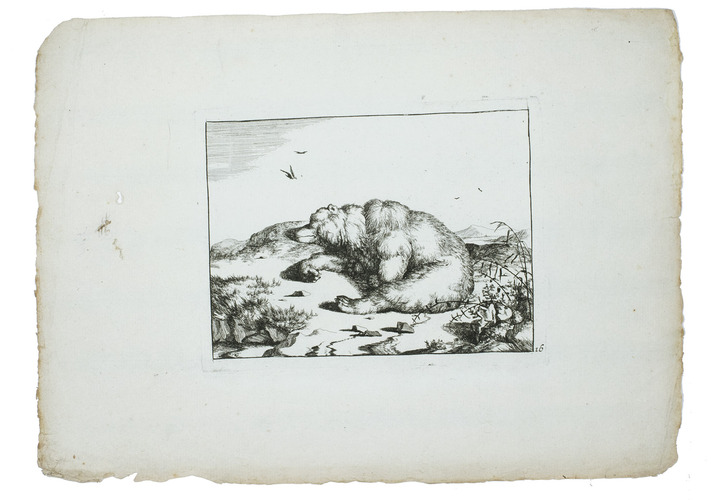 BYE, Marcus de (after Marcus GHEERAERTS).
[Bears].
[Amsterdam], Nicolaas I Visscher, 1664. Oblong 4to. 16 engravings (ca. 10.5 x 13.5 cm) depicting bears in various poses. Loose prints. [16] ll.
€ 4,500
Complete set of all 16 engravings of Marcus de Byes bear print series, depicting bears in various poses, here in its third state. Marcus de Bye (sometimes spelt De Bie or De Bije; 1638/39-1688) was a German painter and engraver known especially for his prints of animals, such as bears, lions, wolves, etc. He produced the present series with engravings of bears after designs by the Flemish (Bruges) painter, printmaker and engraver Marcus Gheeraerts (I) (also known as Marcus Gerards, ca. 1520-1590/91) and is the most extensive De Bye print series recorded by Hollstein, along with with another series of 16 engravings of sheep. The bear series appears here in its third state, printed by Nicolaas I Visscher, identifiable by the "No. 10" that appears below the date in the title of the first print (depicting a bear next to a stone wall).
A little frayed and slightly browned along the edges, and with a few spots, but otherwise in good condition. A complete set of 16 engraved prints showing bears. Bartsch 65; Hollstein IV, 61-76.
Related Subjects: