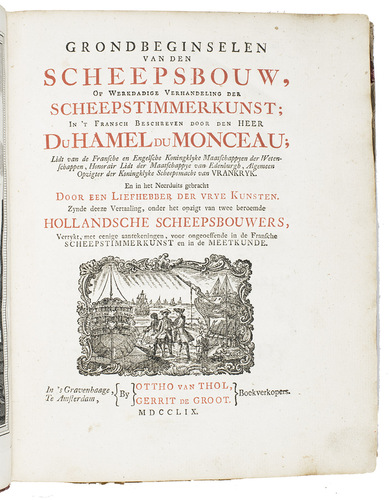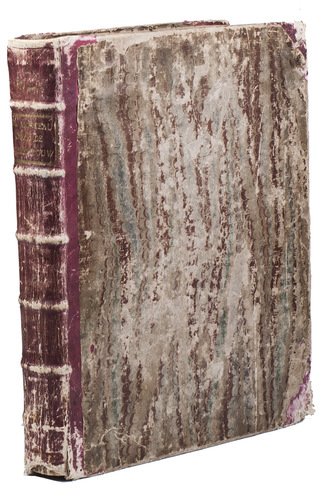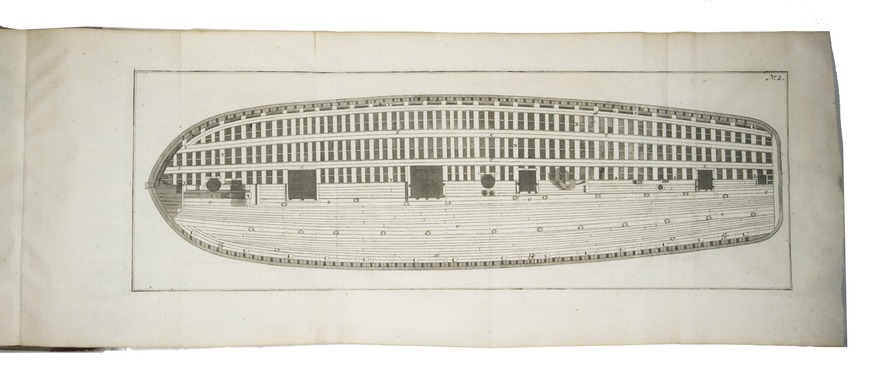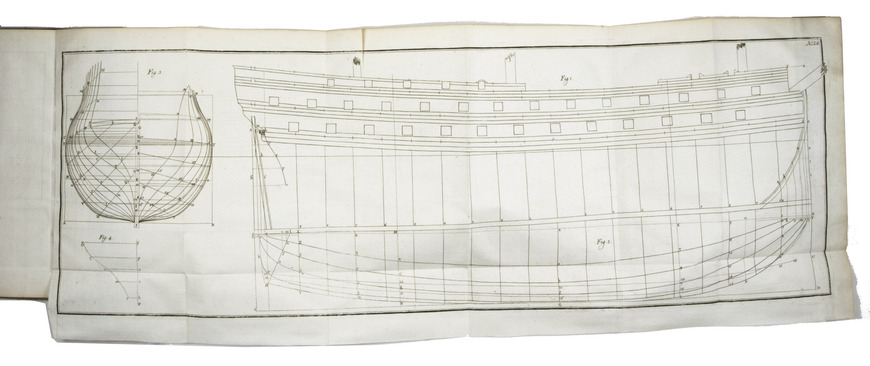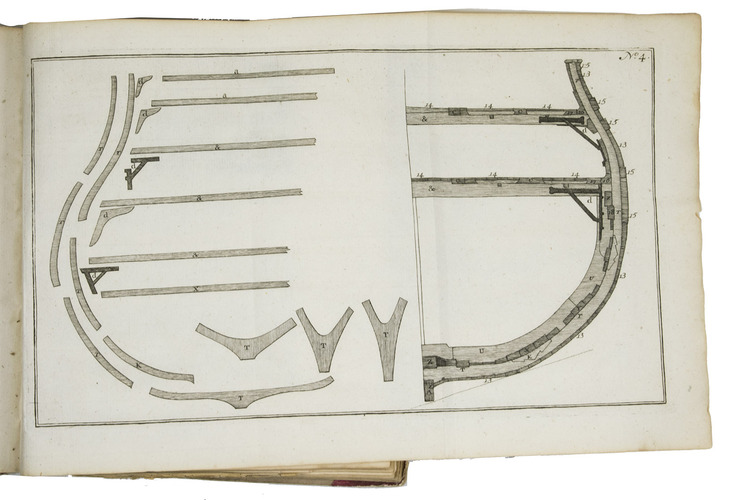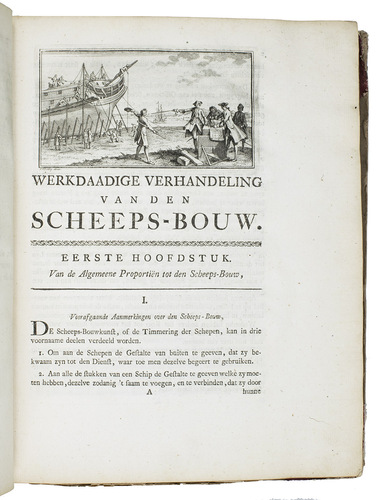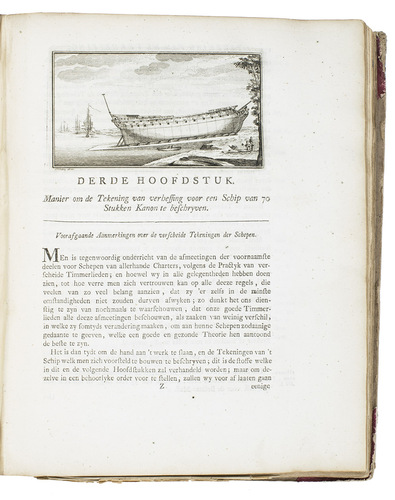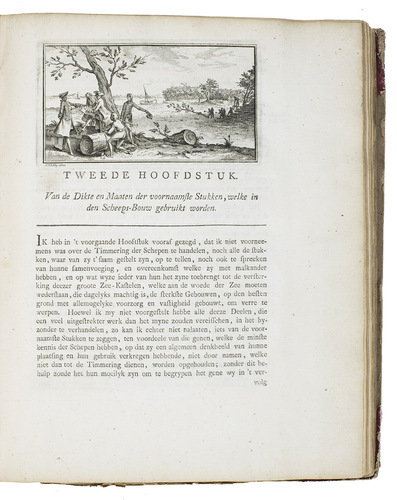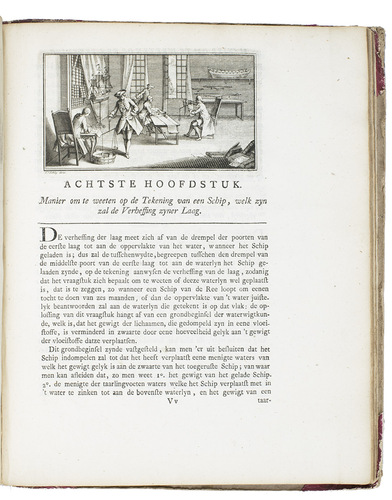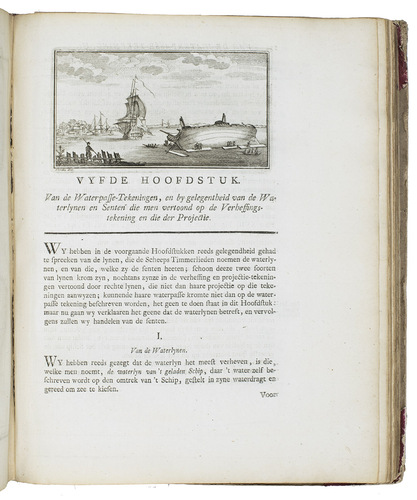 DUHAMEL DU MONCEAU, Henri-Louis.
Grondbeginselen van den scheepsbouw, of werkdadige verhandeling der scheepstimmerkunst; int Fransch beschreven ...
The Hague, Ottho van Thol; Amsterdam, Gerrit de Groot, 1759. Large 4to. With an engraved view of a shipyard, 9 charming engravings showing various scenes of shipbuilding and 24 large plates on 23 folding sheets, and 7 folding leaves with letterpress tables. Contemporary half red roan, marbled sides. [2], X, 11-38, [2], 350, XX pp.
€ 3,750
Rare first edition of the Dutch translation of the Éléments de larchitecture navale; ou traité practique de la construction des vaisseaux (Paris, 1752) by H.L. Duhamel du Monceau, the first manual for students of naval engineering, written by the founder of the School for naval engineering and architecture at the Louvre (1751). A re-issue of the translation appeared in 1759.
After a successful career in the French Navy (in 1739 he was appointed Inspector of the French navy) Henri-Louis Duhamel du Monceau (1700-1782) became one of the most important shipwrights during the early years of French naval construction. When he wrote his well-organized manual, he relied "on the organization of basic concepts and stressed respect for rational inquiry into limits of everyday building techniques. He sought to replace routine with best practice." (James Pritchard, "From shipwright to naval constructor", in: Technology and culture, 28:1, p.16).
With the owner's inscription of Th.(?) Zwanenburg, Maassluis on the front paste-down. Roan frayed, otherwise in good condition. Cat. NHSM II, p. 748; STCN (2 copies); cf. Bierens de Haan 1895 (1759 issue); Polak 2859 (French ed.).
Related Subjects: