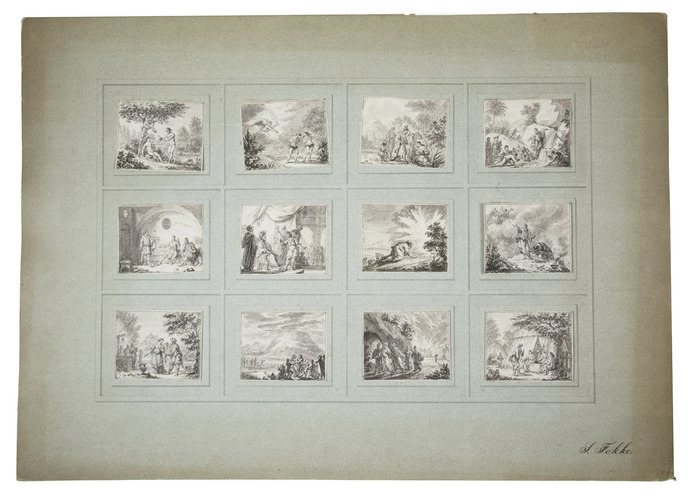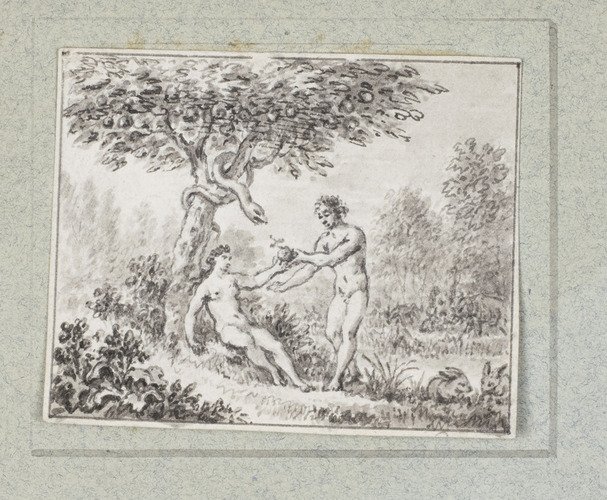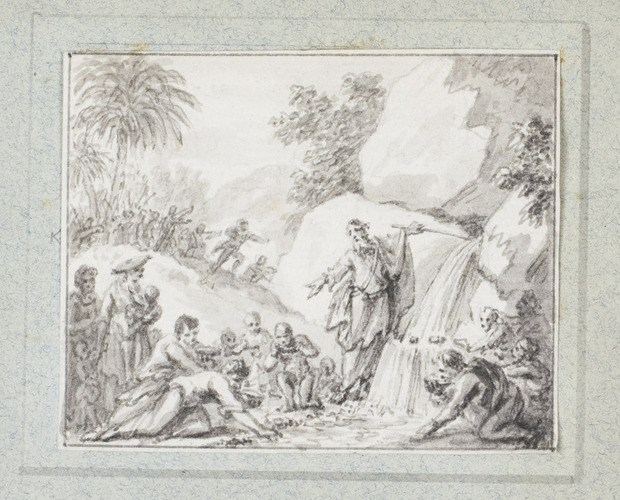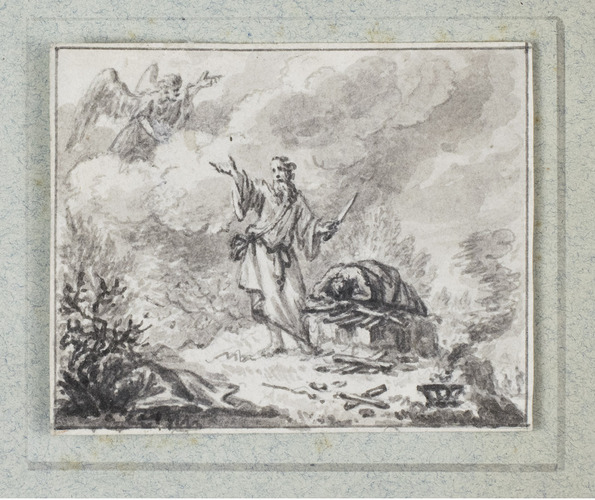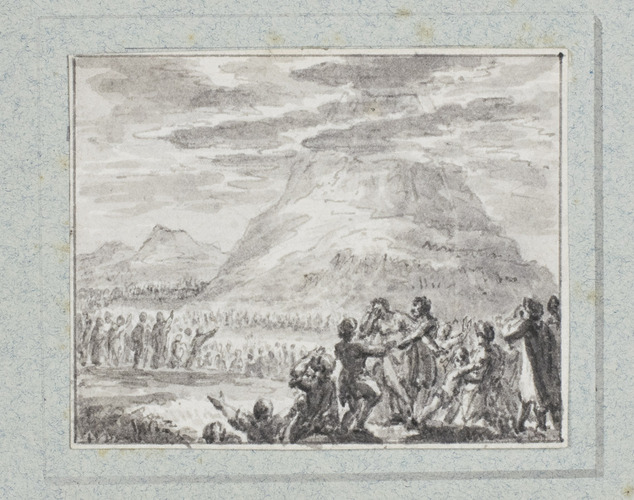 FOKKE, Simon.
[12 drawings of Old Testament scenes].
Amsterdam, 1783. Twelve pen and ink wash drawings (each ca. 8 x 6.5 cm) in subtle shades of grey and sepia. All 12 drawings mounted on a single contemporary stiff paper support (44 x 61 cm), neatly arranged in three rows of four, each with a border of lines drawn around it in ink. A contemporary pencil inscription below the lower right drawing reads "S. Fokke Amsterdam 1712-1784". Another in a later hand in the lower right corner of the support reads "S. Fokke".
€ 2,500
A set of drawings by Simon Fokke (1712-1784) made as models for the illustrations in J.F. Martinet's Alle de werken van Flavius Josephus (Amsterdam 1783-1787). The 12 pen and ink wash drawings vividly depict Old Testament scenes, very beautifully drawn and so subtly washed in a rich pattern of greys and sepia that the spaces left blank seem to radiate fire and sunlight. The engravings made from these drawings are in reverse and have 2 scenes on each plate.
Simon Fokke was one of the most important artists of the second generation of 18th century book illustrators. According to E. de La Fontaine Verwey, he was a spontaneous and very gifted draughtsman and an expressive designer, who sometimes even engraved a plate without first drawing a model.
A fine set. Poortman 54; cf. E. de la Fontaine Verwey, Illustr. letterk werken XVIIIe eeuw, pp. 70-85 & passim; Scheen I, p. 343; Waller, Biogr. woordenboek, p. 102; Wurzbach I, 2 p. 544.
Related Subjects: