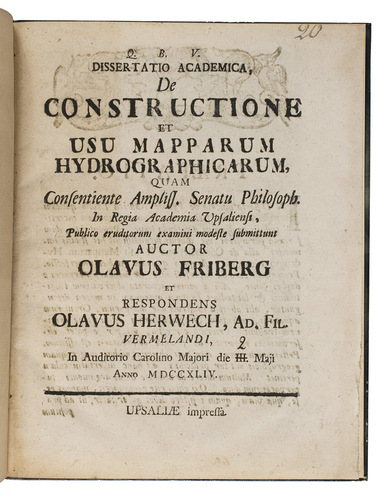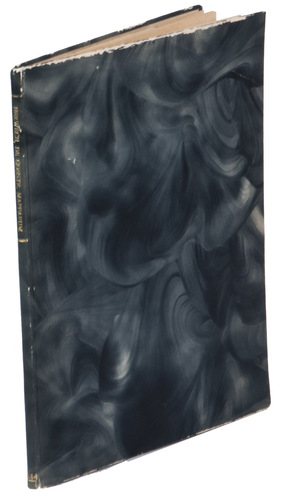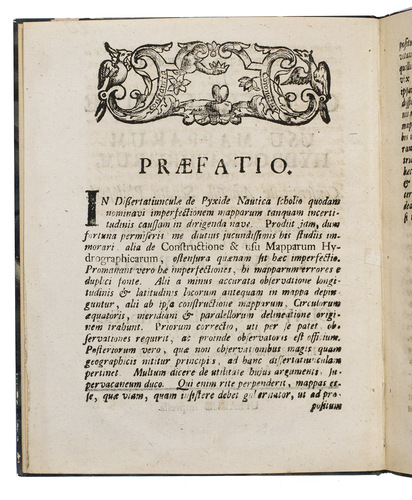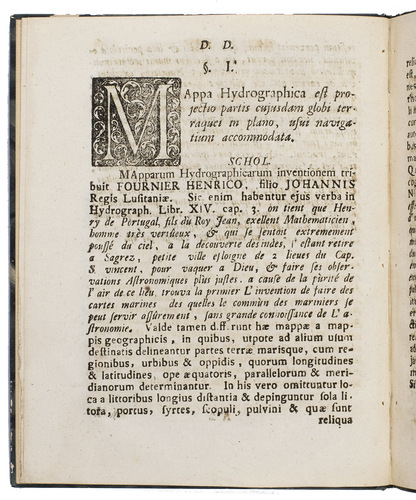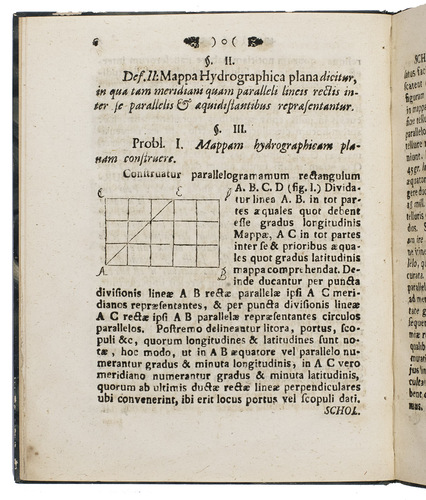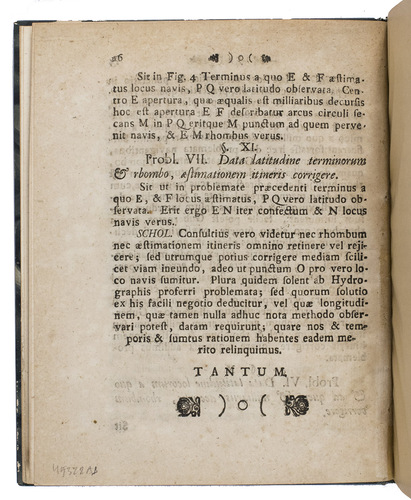 FRIBERG, Olavus and Olavus HERWECH.
Q.B.V. Dissertatio academica, de constructione et usu mapparum hydrographicarum, quam consentiente ampliss. senatu philosoph. in regia academia Upsaliensi, publico eruditorum examini modeste submittunt auctor Olavus Friberg et respondens Olavus Herwech. ad. fil. Vermelandi, In auditorio Carolino Marjori die III. Maji Anno MDCCXLIV.
Uppsala, 1744. 4to. With 4 woodcut geometrical illustrations in the text, a large woodcut headpiece (with the words "constantia coronatur" in it) and one large woodcut decorated initial. Modern stiff (marbled?) paper boards with the title in gold on the spine. 16 pp.
€ 750
Hydrography pertains to the applied sciences that encompass the assessment and depiction of the natural characteristics of bodies of water, such as oceans, seas, rivers, lakes, and coastal regions. It also involves forecasting changes over time to guarantee safe navigation and support various marine-related activities, which include scientific research, environmental preservation, economic advancement, security, and defense. Offered here is a very rare Swedish eighteenth-century dissertation on the composition of hydrographic maps and their correct use. Its author, Olaf Friberg defines a hydrographic map as a projection of a part of a certain globe on a plane, adapted for the use of navigators. He explains that these type of maps are called reduced maps, in which the degrees of the parallels are smaller than the degrees of the meridian in a given ratio. Friberg was acutely aware of the problem of depicting the curved surfaces of the earth and its waters on flat maps. He exemplified his observations through four woodcut geometrical illustrations.
Some browning and very light repairs to paper, not affecting the text. Otherwise in very good condition. Lidén, Catalogus disputationum, p. 198; WorldCat 1082982694 (5 copies).
Related Subjects: