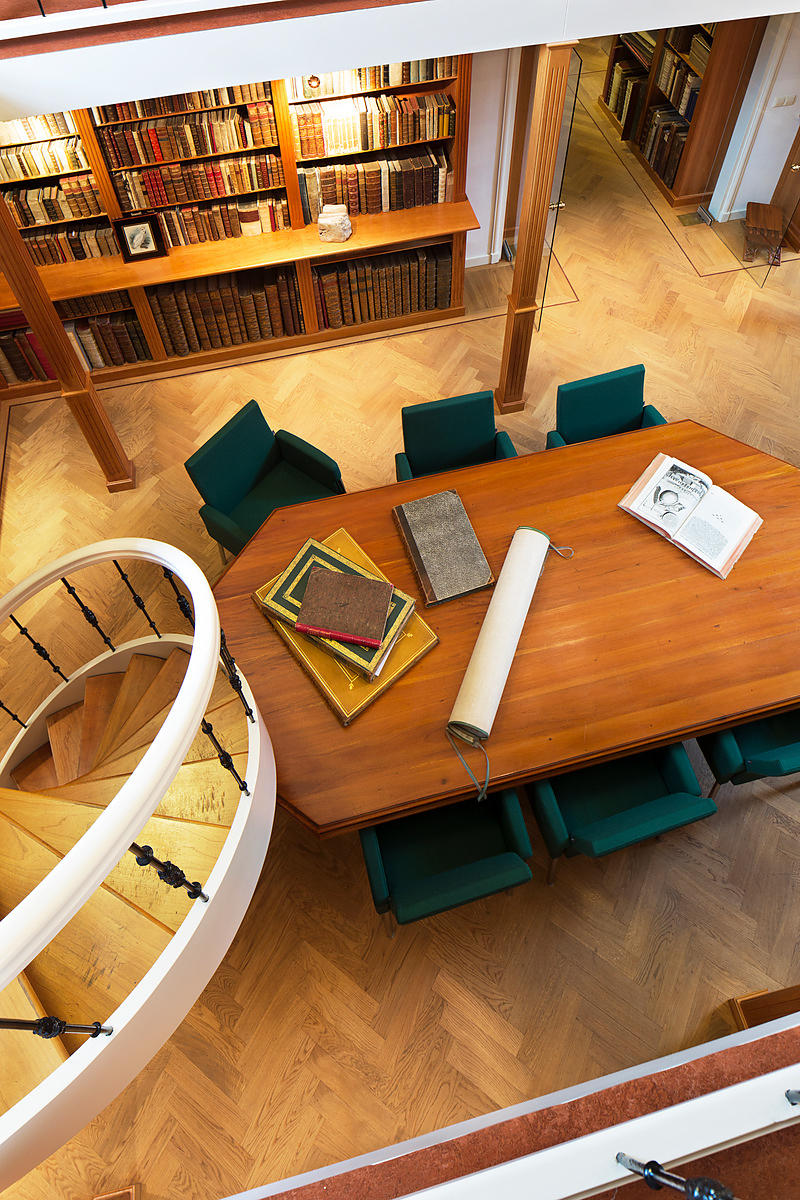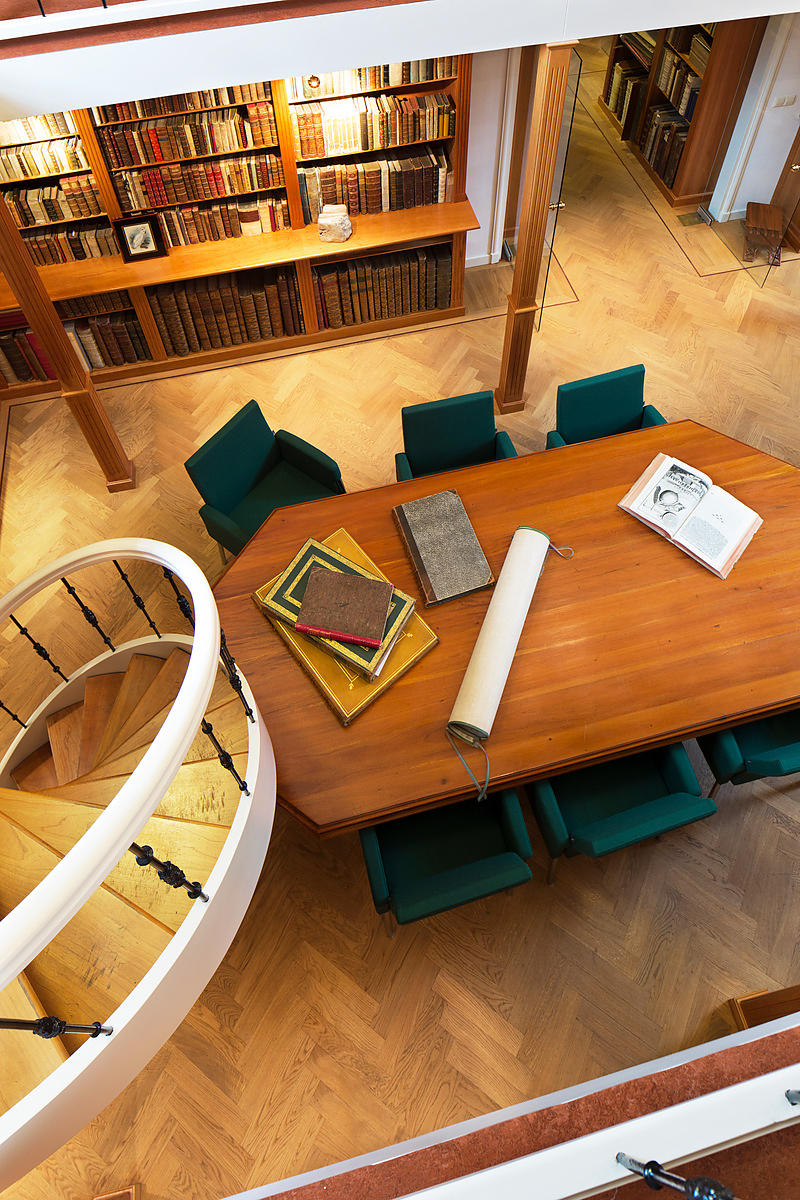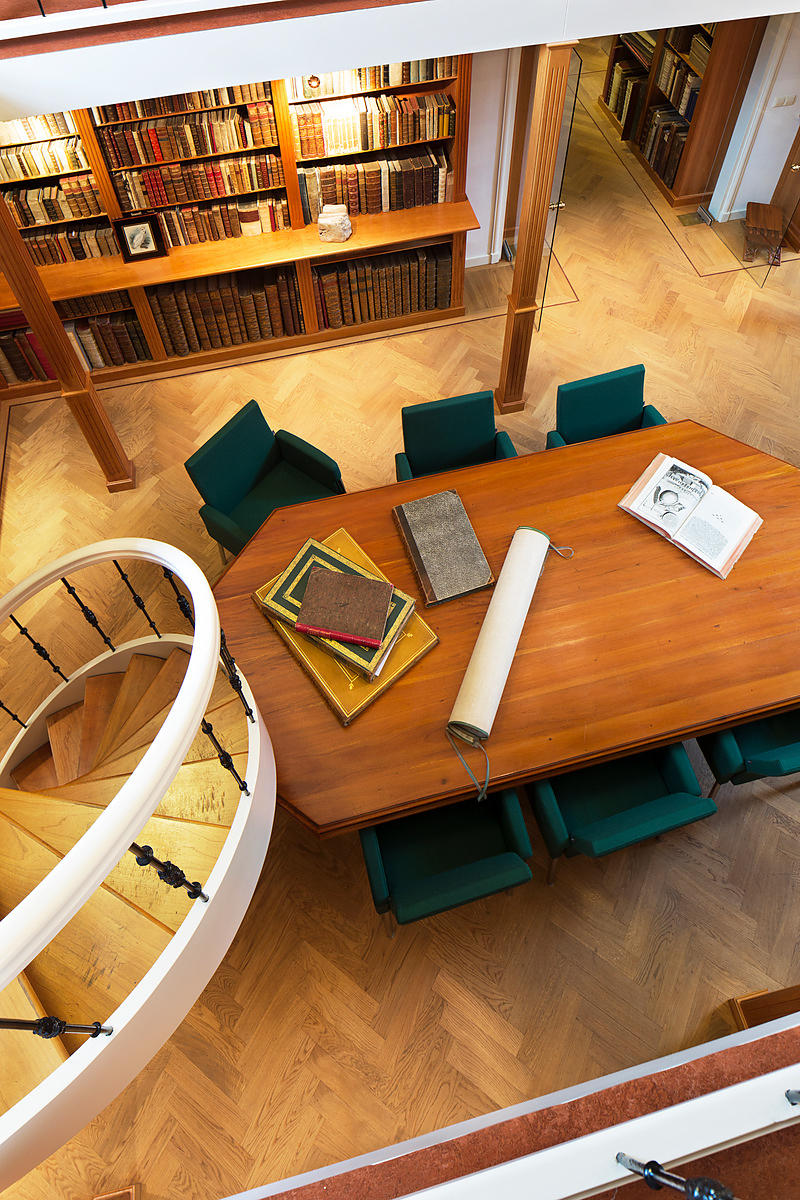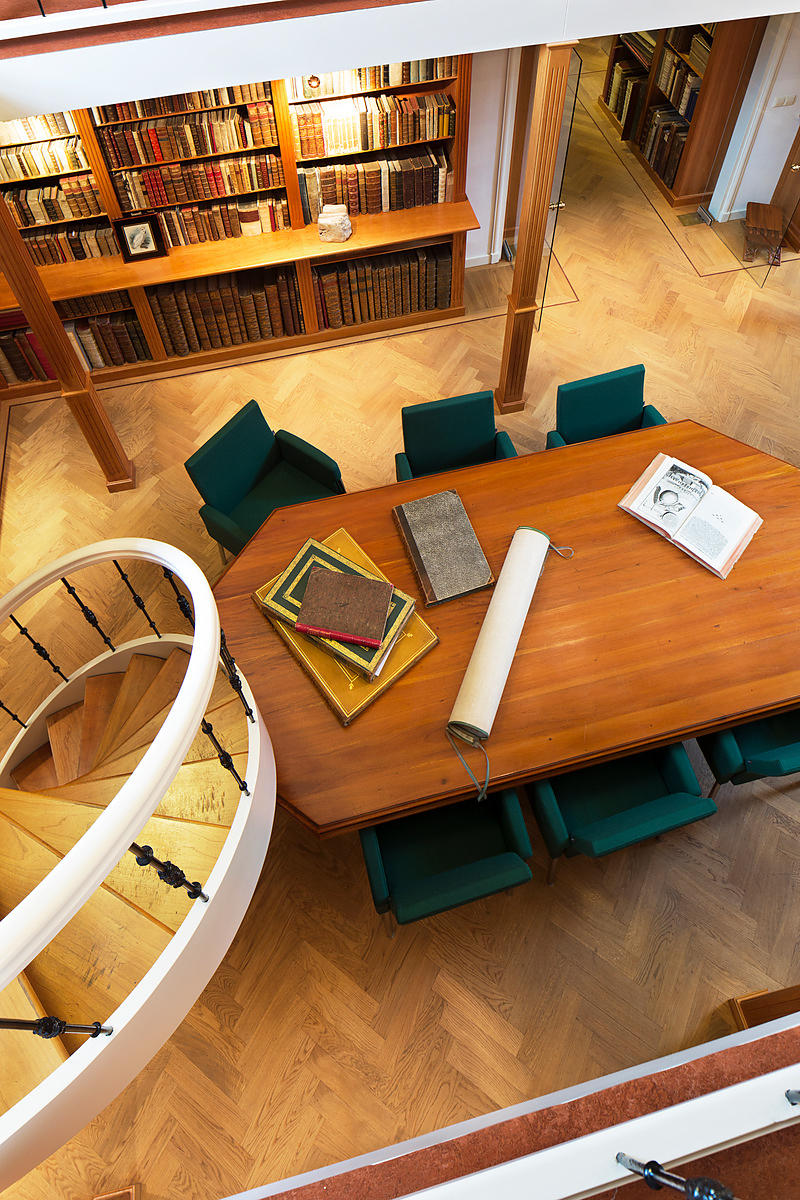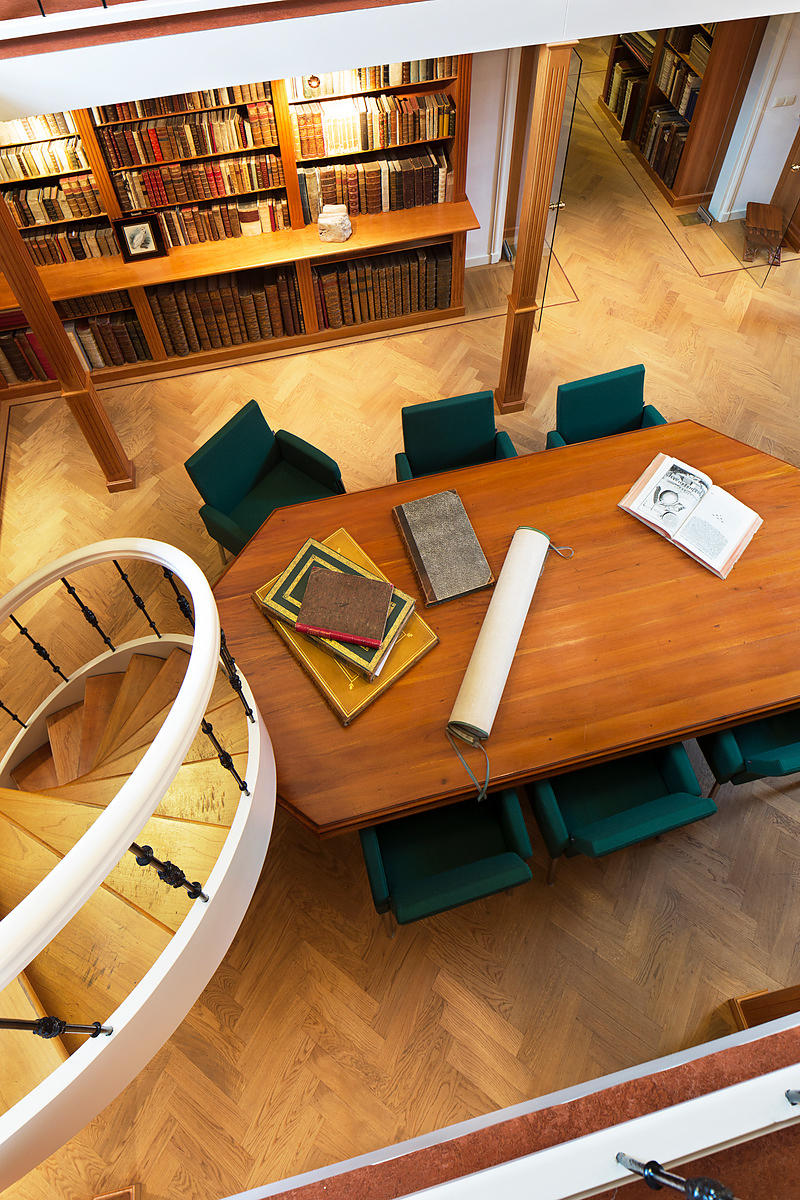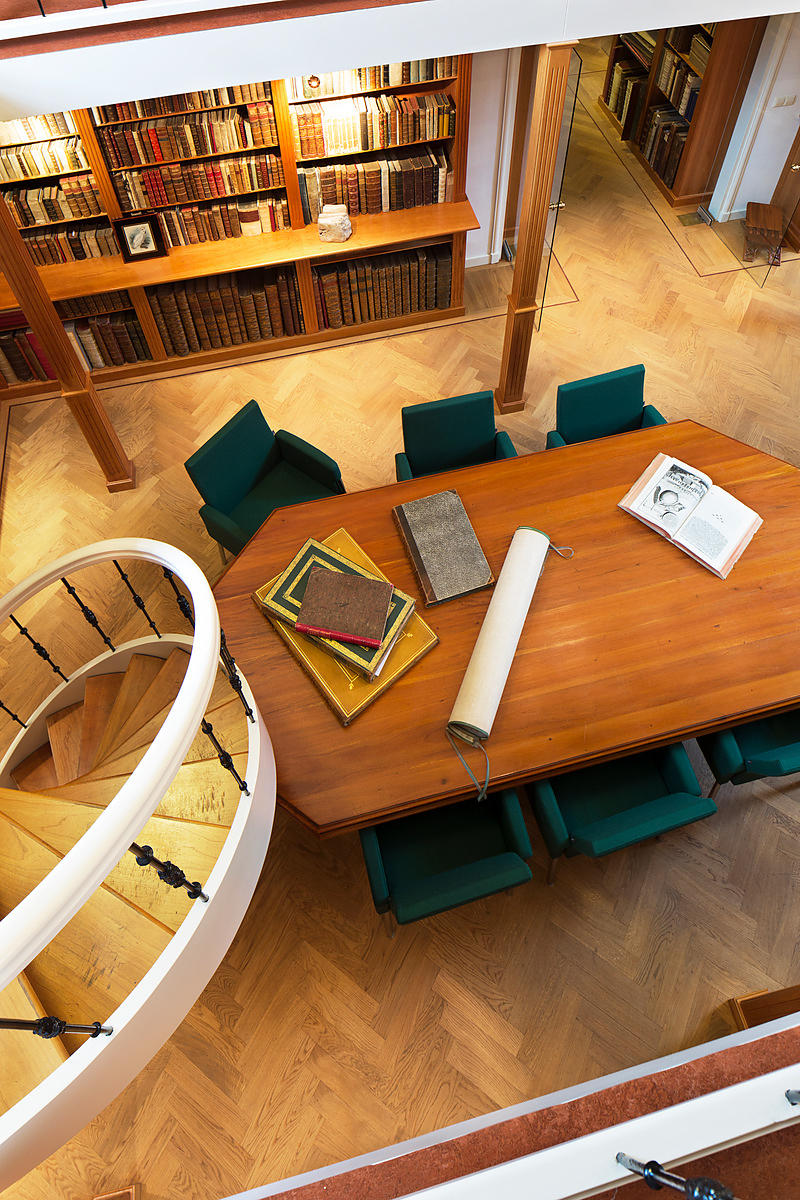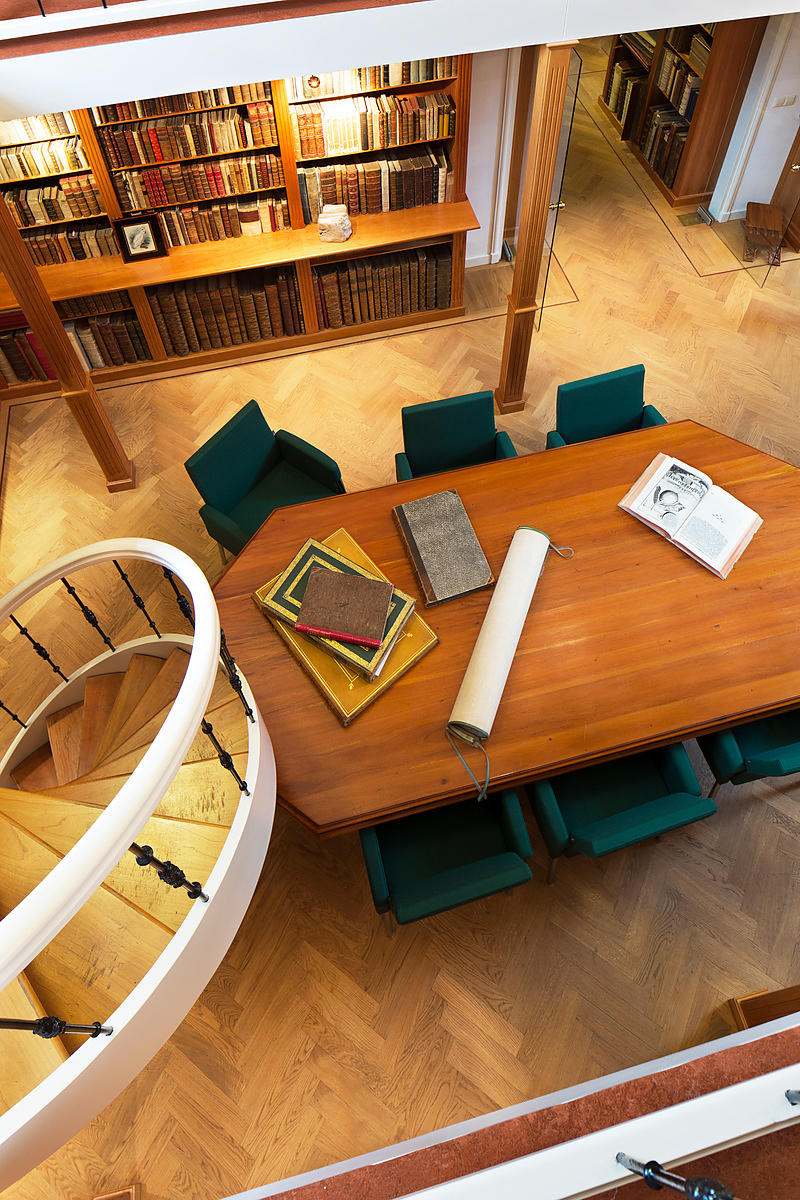 HERODOTUS.
[Historiarum] libri novem. Quibus musarum indita sunt nomina.
(Colophon: Venice), Aldus Manutius, (colophon: September 1502). Folio (29.5 x 20 cm). With Aldus's anchor and dolphin device on title-page and the verso of the last leaf. Late 19th-century blind-tooled, polished tan calf, the central panel with the arms of the Dukes of Arenberg.
€ 69,500
Splendid copy of the famous first edition of the original Greek text of the works of Herodotus (ca. 484 BC- ca. 425 BC), "the father of history," published and edited by Aldus Manutius at Venice on the basis of many manuscripts. By promoting Herodotus as a key to ancient history and society and providing a reliable text, it set the stage for his popularity in the 16th century. It covers the growth of the Persian Empire, the history of Egypt, Persian incursions into Greece, the defeat of the Persians in 490 BC, the Persian king Xerxes's attempt to avenge the Persian defeat and their defeat once again in 479 BC. But perhaps of greatest interest are the strange and fantastic tales and anecdotes, including the circumnavigation of Africa.
"Herodotus is the earliest historian; his predecessors were by contrast chroniclers. He was the first to collect his materials systematically, to test their accuracy as far as he could, and to arrange his story so as to appeal to, as well as inform, his readers. ... Certainly for the Persian war his authority forms the basis of all modern histories; and, more than that, it is the stuff of legends. Herodotus is far more than a valuable source: always readable, his work has been quoted and translated ever since" (PMM).
With extensive records of provenance. In fine condition and with generous margins, with only some light stains on the first page and last page, and a couple tiny marginal worm holes in the last 4 leaves (in the margins except for 1 in the last leaf). Magnificent copy of a seminal first edition from a famous library.
Adams H-394; Ahmanson-Murphy 62 & 62a; Dibdin II, p. 19; PMM 41.
Related Subjects: