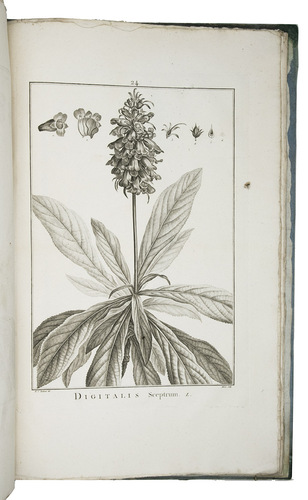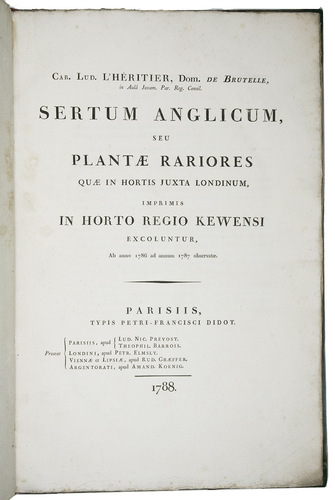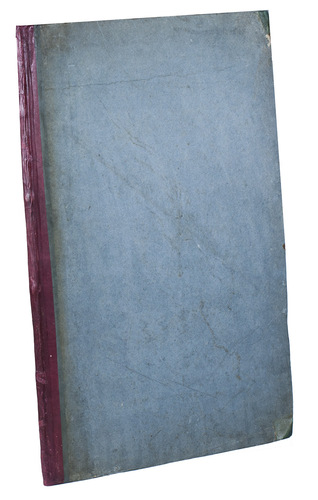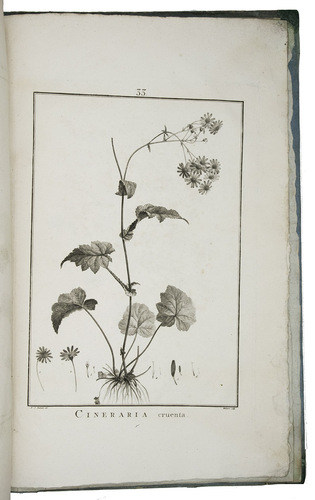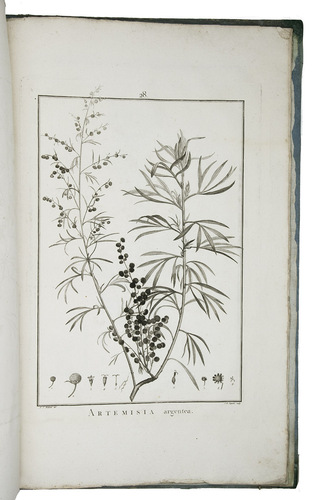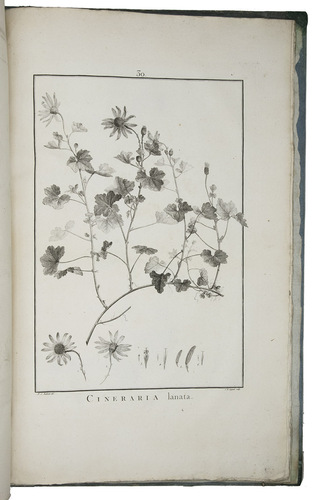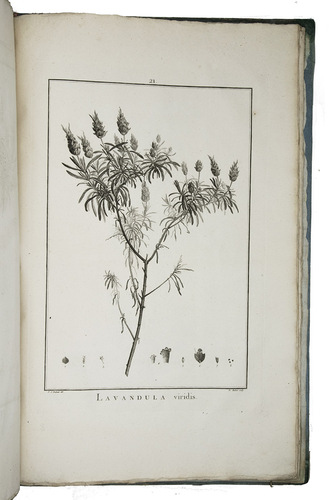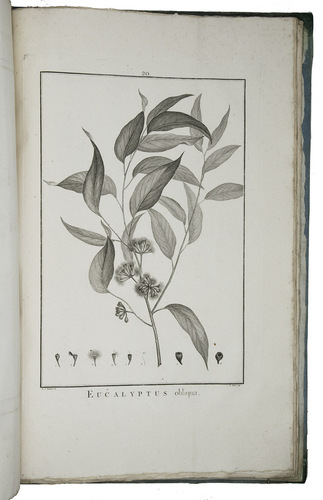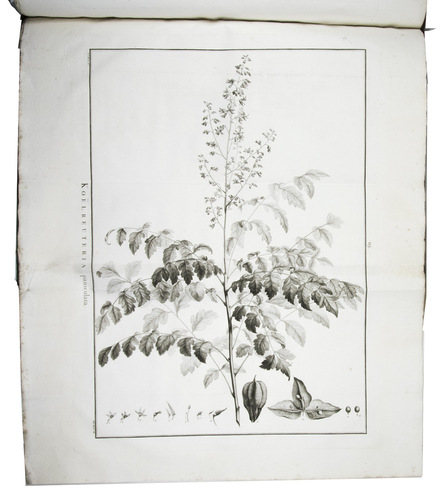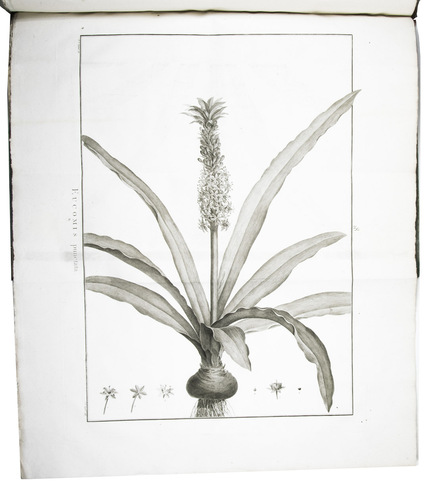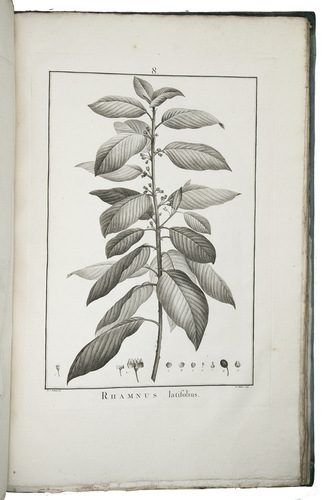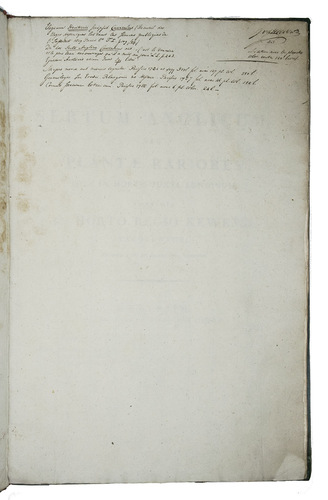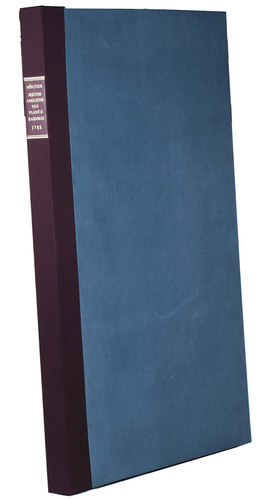 L'HÉRITIER DE BRUTELLE, Charles-Louis.
Sertum Anglicum, seu plantae rariores quae in hortis juxta Londinum, imprimis in horto regio Kewensi excoluntur, ab anno 1786 ad annum 1787 observatae.
Paris, Pierre-François Didot, 1788 [= after 1800]. 1mo (full-sheet leaves, ca. 34 x 53,5 cm). With 35 engraved botanical plates (8 folding), including 20 drawn by Pierre-Joseph Redouté and 10 by James Sowerby. Contemporary half red roan (sheepskin). Preserved in a professionaly handmade box, made for this book. [4], 20 pp.
€ 18,000
Second edition, what is usually called the second issue, of a flower art book by the French botanist Charles Louis LHéritier de Brutelle (1746-1800). In this book, LHéritier describes 35 genera and 124 species of rare plants in Kew Gardens and the herbarium of his fellow botanist Joseph Banks, which he studied in 1786 together with Pierre Joseph Redouté. The text mostly describes horticultural plants, including many exotic plants from South Africa. Most of the plates were provided by the two most gifted botanical artists of the time: Pierre Joseph Redouté and James Sowerby.
The Sertum Anglicum was published as a token of the authors gratitude for the hospitality shown by Joseph Banks and other fellow botanists on his visit to England. Remarkable for the Sertum Anglicum is that 13 genera and 65 species of exotic plants are described here for the first time. Furthermore no less than 31 of the plates are the first published illustration of the species, and most remarkably 7 still remain the only illustration of the species ever published. For that reason the book remains an unmissable botanical reference work today, in addition to its value as botanical art of the highest quality, containing beautiful flower illustrations by two of the greatest masters of all time.
With a hand-written inscription on the first endleaf. Binding, especially the edges, slightly rubbed, the paper sides are slightly discoloured. With only a few stains and the edges of the paper slightly frayed. Spine professionally reinforced. A large paper copy of a rare work in good condition. Dunthorne 248; Great flower books 65; Hunt 692; Nissen, BBI, 1189; Pritzel 5270; Stafleu & Cowan 4492.
Related Subjects: