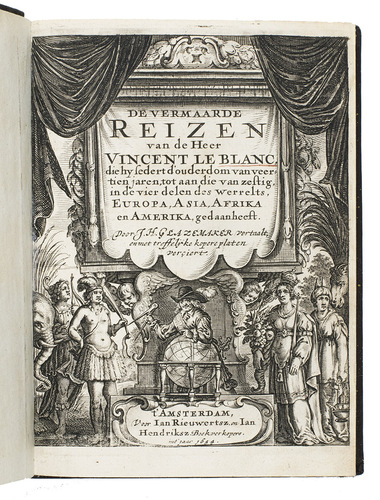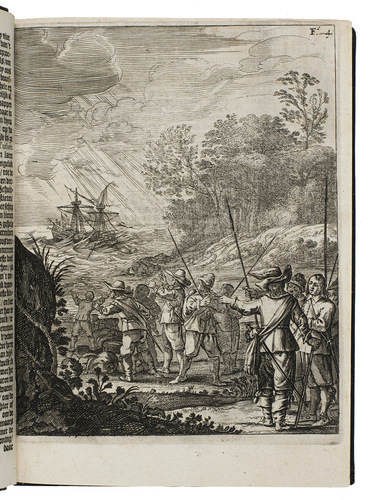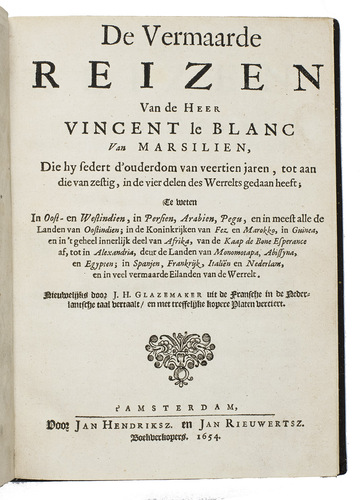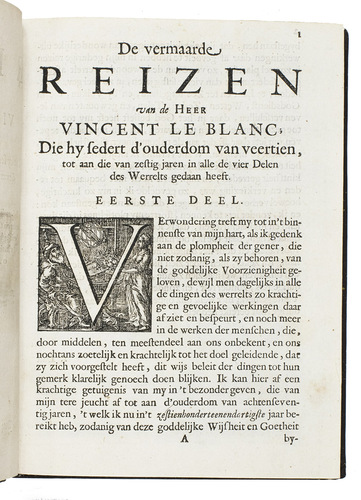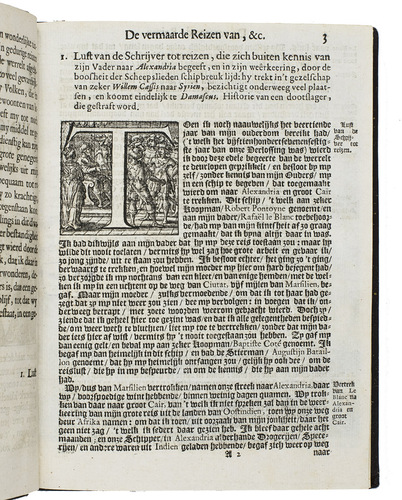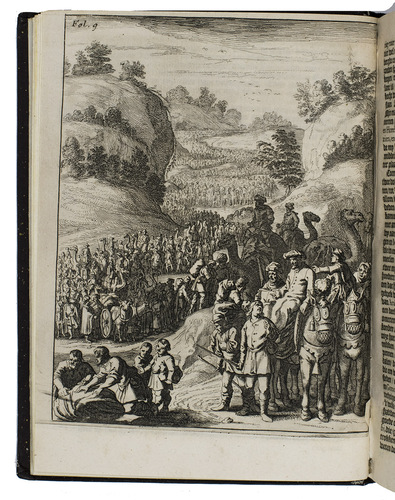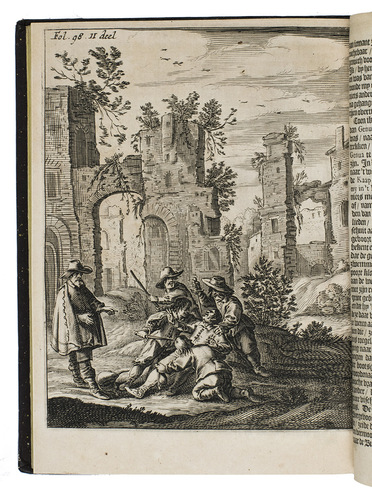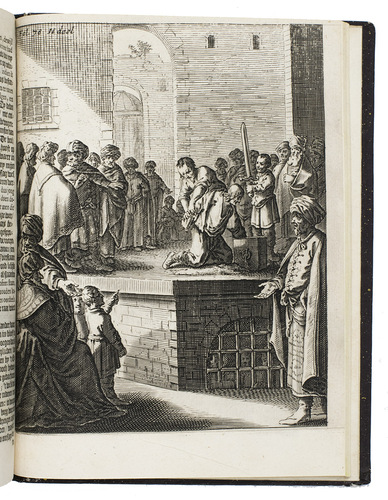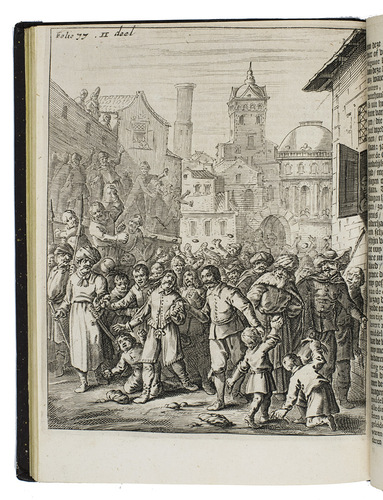 LE BLANC, Vincent.
De vermaarde reizen van de heer Vincent Le Blanc van Marsilien, die hy sedert d'ouderdom van veertien jaren, tot aan die van zestig, in de vier delen des werrelts gedaan heeft ...
Amsterdam, Jan Hendricksz. Boom, Jan Rieuwertsz., 1654. 2 parts in 1 volume. 4to. With engraved title-page and 7 engraved plates. 19th-century boards. [1], [1 blank], 152, 116 pp.
€ 4,500
First Dutch edition and first illustrated edition in any language of a colourful account of the author's travels through Persia (Iran), Arabia, Burma (Myanmar), the East Indies, and in the second part Morocco, Guinea, the African interior, the Cape, Constantinople (Istanbul), the Middle East, North and South America and even China. It was first published in French as Les voyages fameux (Paris, 1648) and here translated by Jan Hendrik Glazemaker (1620-1682). Le Blanc (ca. 1553-ca. 1633), born in Marseille, took to sea for the Middle East at age fourteen and sailed all over the world for 64 years. His stories, a mixture of his genuine experiences with fantasy, were revised for the press by Pierre Bergeron. He and the author present them in an entertaining manner.
With two bookplates. An occasional very faint spot or slight browning, but otherwise in fine condition. A feast for the armchair traveller. Borba de Moraes I, p. 460; Sabin 39592; STCN (9 copies); Tiele, Bibl. 647.
Related Subjects: