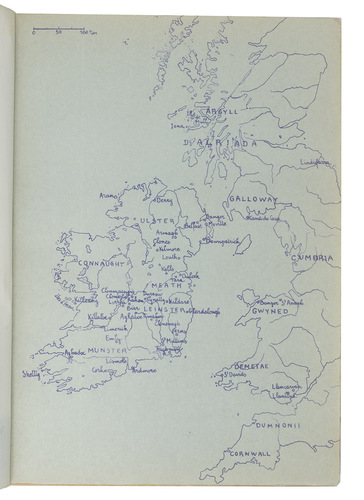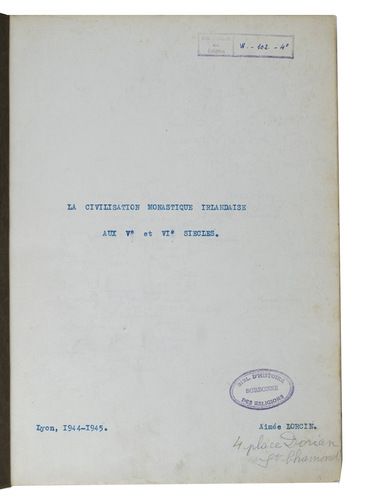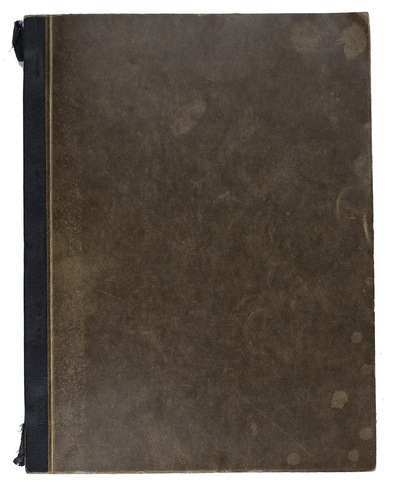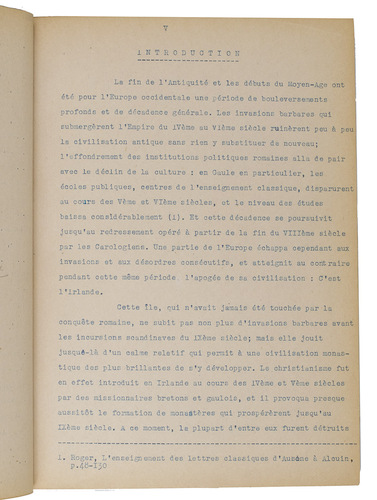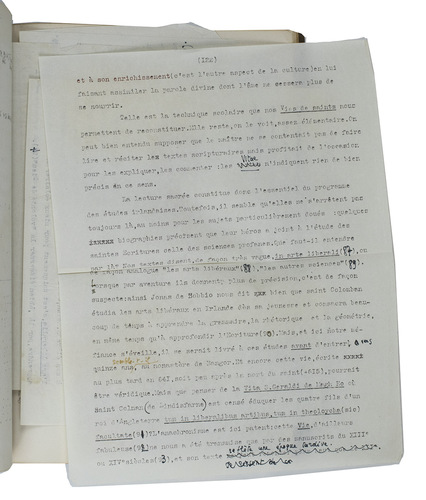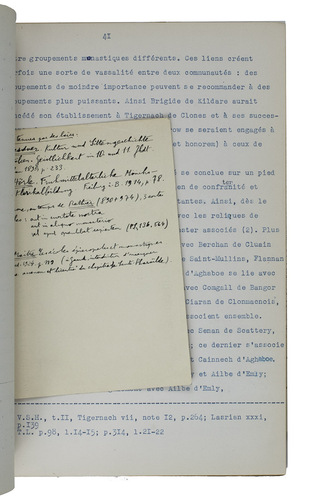 LORCIN, Aimée.
La civilisation monastique irlandaise aux Ve et VIe siècles.
Lyon, [unpublished typescript], 1944-1945. Folio (27 x 20.5 cm). With 1 duplicated manuscript map. Stiff brown paper wrappers, black cloth spine. [1], IX, 159 ll. plus 8 loose ll. with additions and corrections.
€ 650
Unpublished thesis by a French female student, on the life, educational system and cultural environment of the Irish monasteries during the 5th and 6th centuries. Chapter [B] III is heavily corrected and the author added 8 additional leaves to amend the text.
The map shows Ireland and Western Great Britain with the monasteries in the area (Bangor, Lindisfarne, St. Davis Dementae Kildare, Killeany, Skellig, etc.).
Aimée Lorcin (born ca. 1922) subsequently turned the thesis in an article, published in the Revue du moyen âge Latin I (1945): "La vie scolaire dans les monastères d'Irlande au ve-viie siècle".
With two stamps of the "Bibl. d'Histoire des Religions, Sorbonne" on the title page and the author's address handwritten below her name. Several pages are heavily amended. First leaves browned but otherwise in very good condition.
Related Subjects: