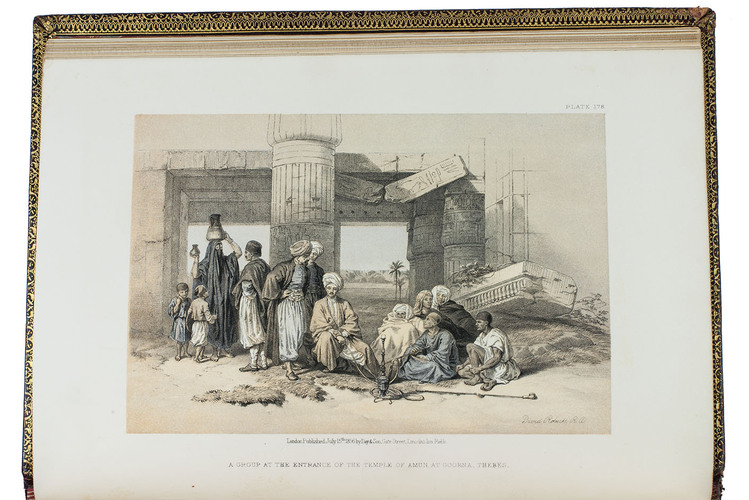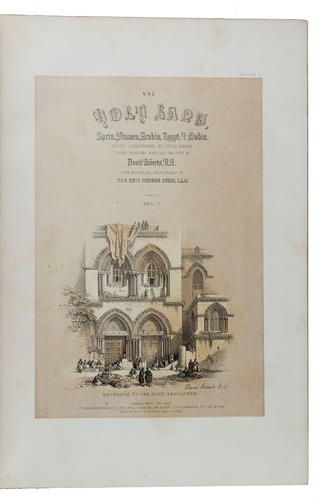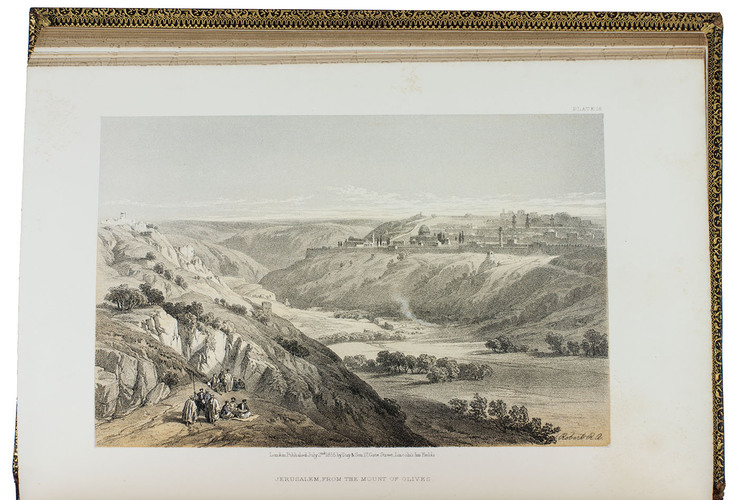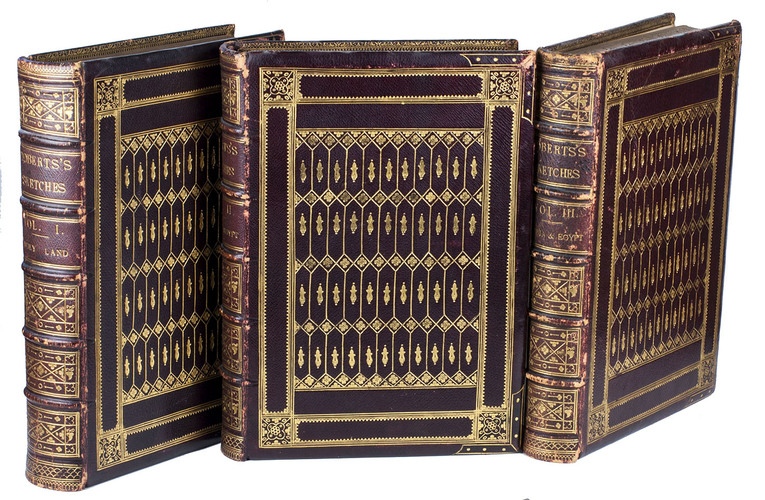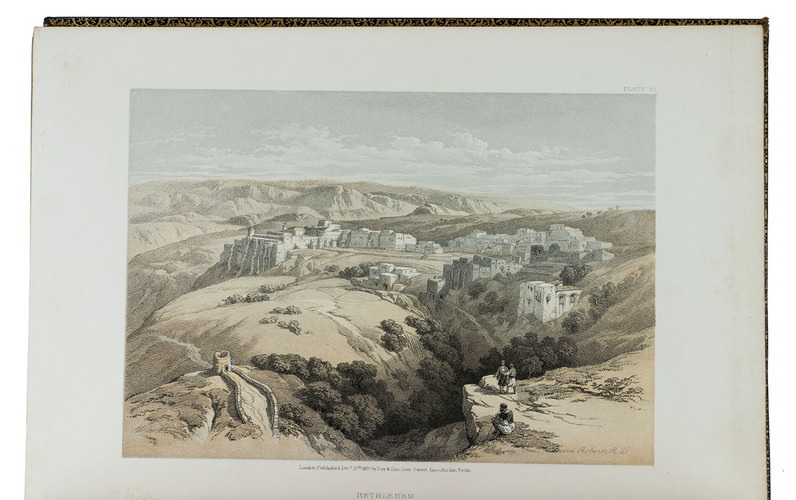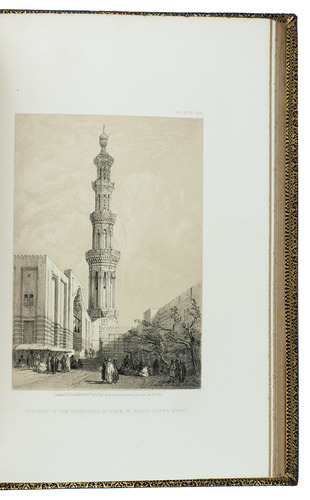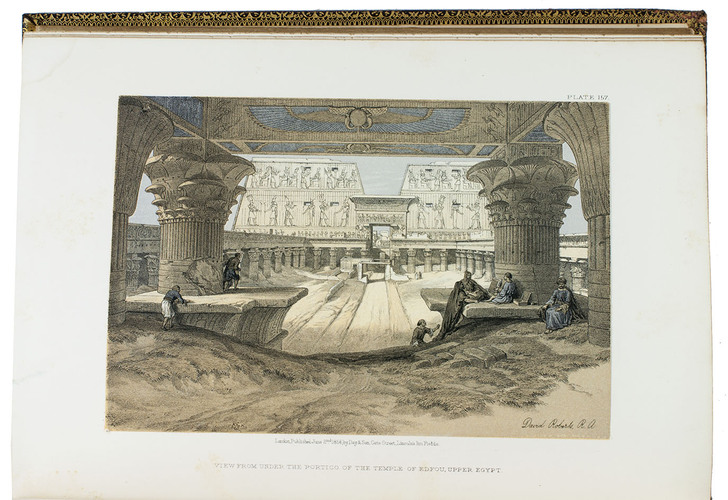 ROBERTS, David, George CROLY and William BROCKEDON.
The Holy Land, Syria, Idumea, Arabia, Egypt & Nubia.
London, Day & son (vol. 3: New York, D. Appleton & Co.), 1855-1856. 6 volumes bound as 3. Imperial 8vo (30 x 22 cm). With 250 numbered plates (including 6 tinted lithographed title-pages, 2 stone-engraved maps and 239 tinted and double-tinted lithographed and 2 chromolithographed views). Contemporary, richly gold-tooled reddish-brown morocco, gold-tooled turn-ins, marbled endpapers, gilt and gauffered edges. With thin paper guard leaves facing each plate.
€ 18,000
Second edition, with reduced illustrations but with more of them double-tinted or chromolithographed, of one of the most splendid and historically important visual records of the Middle East, after drawings by David Roberts (1796-1864) from the sketches he made from life during his travels through what are now Egypt, Israel, Jordan, Saudi Arabia, Syria and Lebanon in 1838 and 1839. His views also provide a very detailed visual record of many sites that were afterward destroyed or disturbed. His views of the modern cities also preserve records of both their architecture and their daily life and he shows spectacular landscapes in the mountains, around the Dead Sea and along the Nile and the Jordan.
In very good condition, with occasional light foxing, mostly on the backs of the plates, and with a faint marginal water stain in the lower outside corner of many plates in volumes 3 and 4, not approaching the printed image. The inside front hinge of the second volume as bound has separated from the book block and the bindings show some wear at the hinges and extremities, but they are otherwise also very good. 250 mostly tinted and double-tinted lithographs providing stunning early views of the Middle East. Abbey, Travel 388 (lacking vols. 5-6); Blackmer 1432 note; Gay 25; Hiler, p. 205; cf. Lipperheide, Lc 12 & Ma 27 (1842-1849 ed.); Tooley 401-402 (1842-1849 ed.).
Related Subjects: