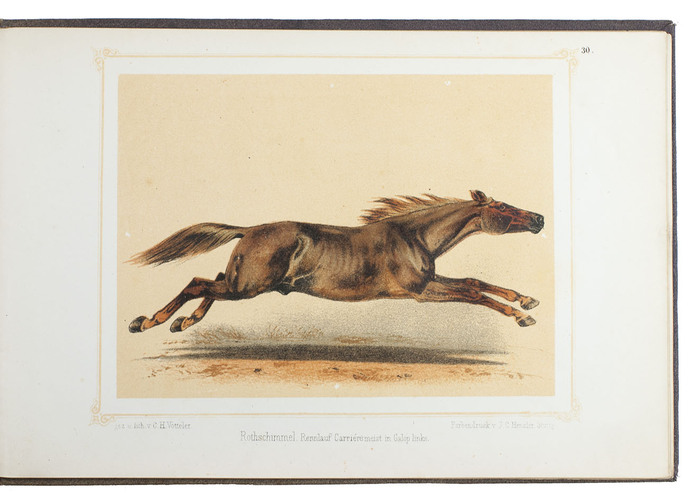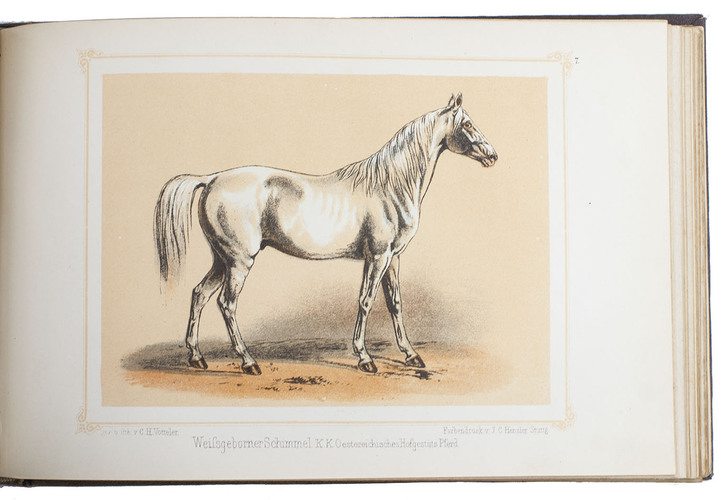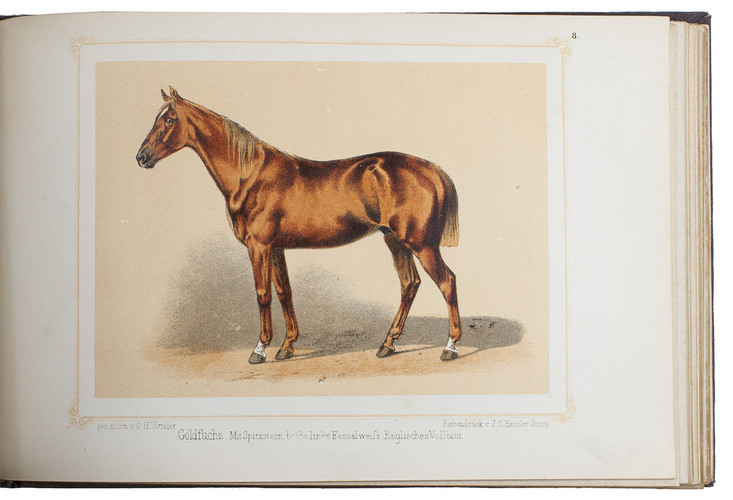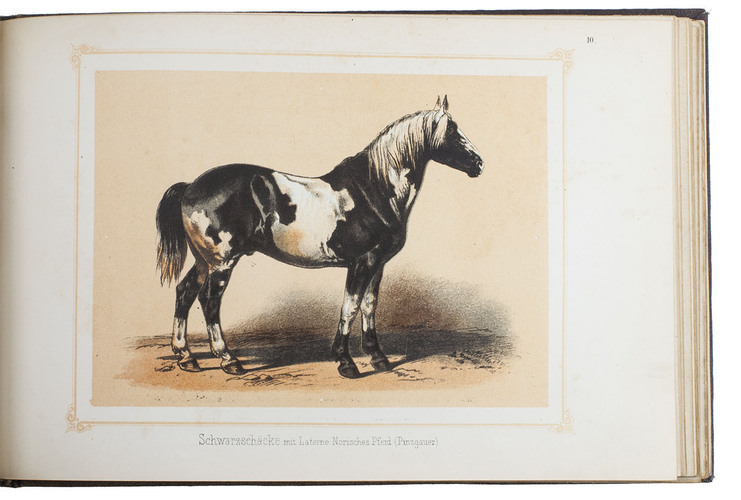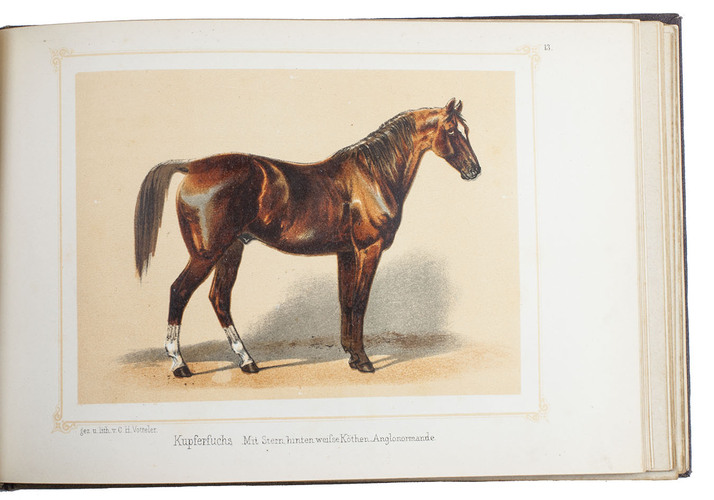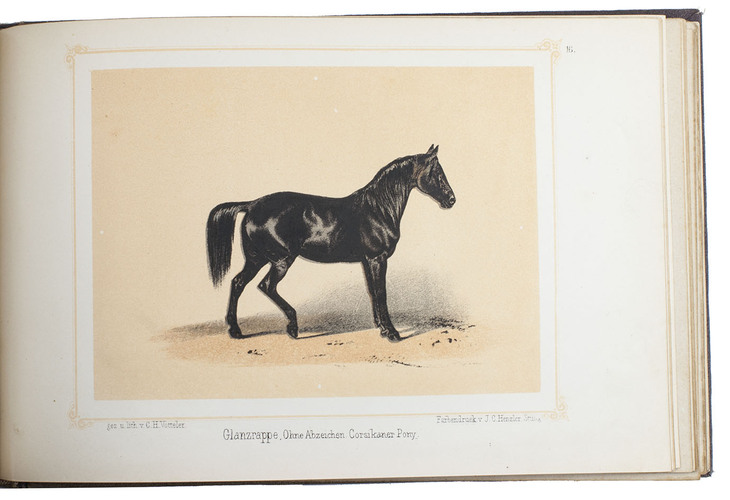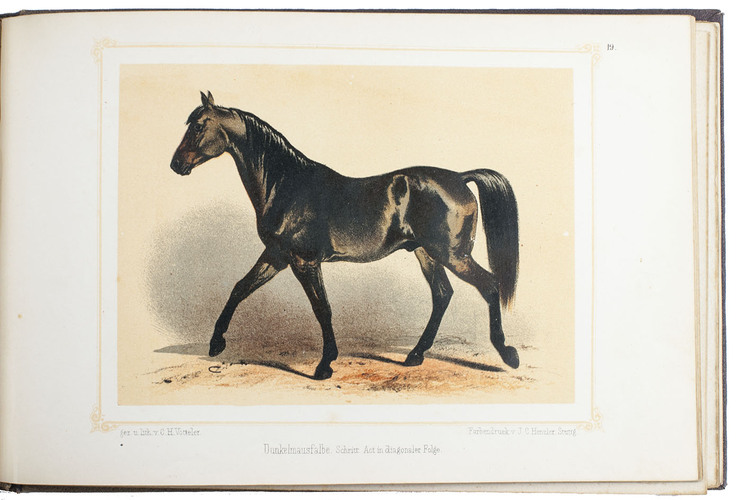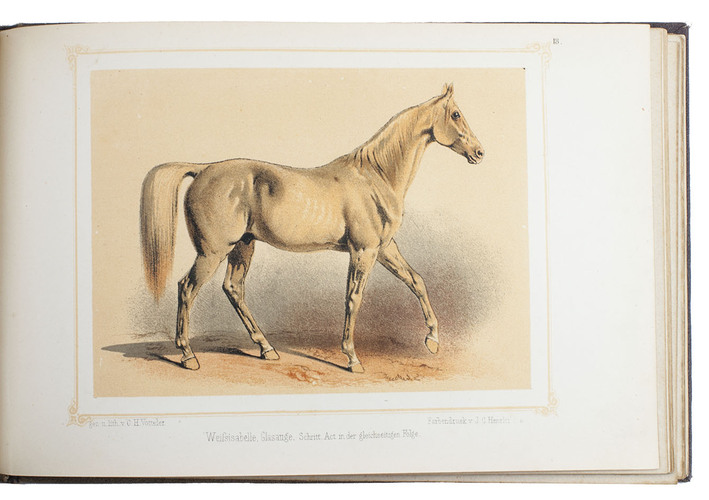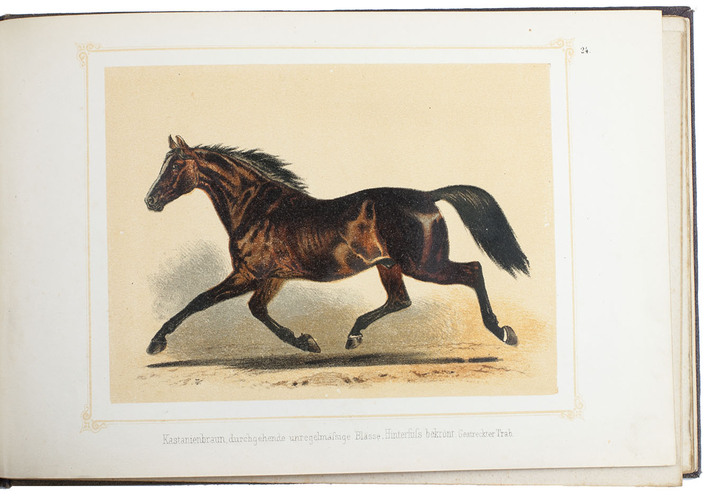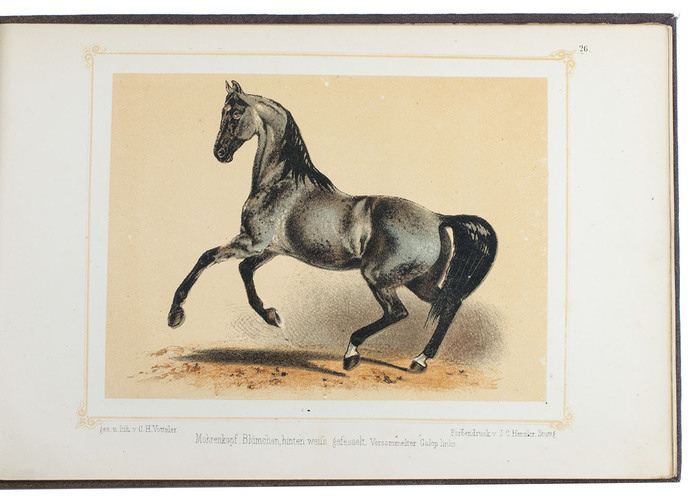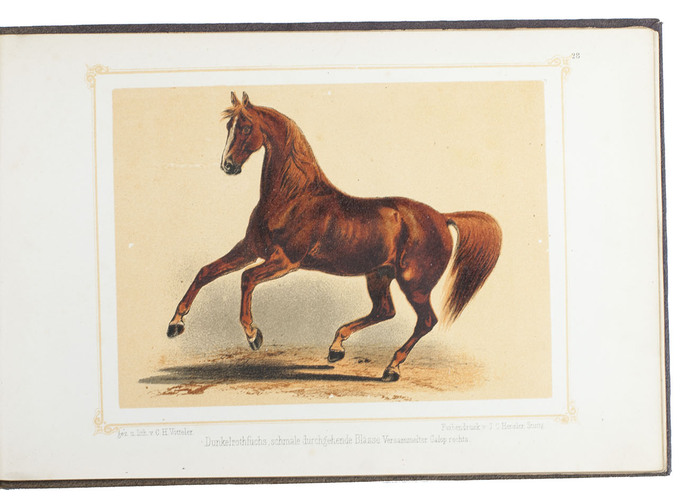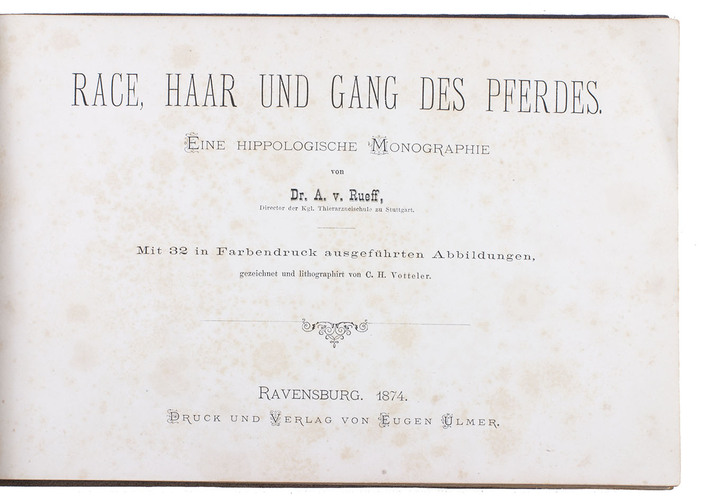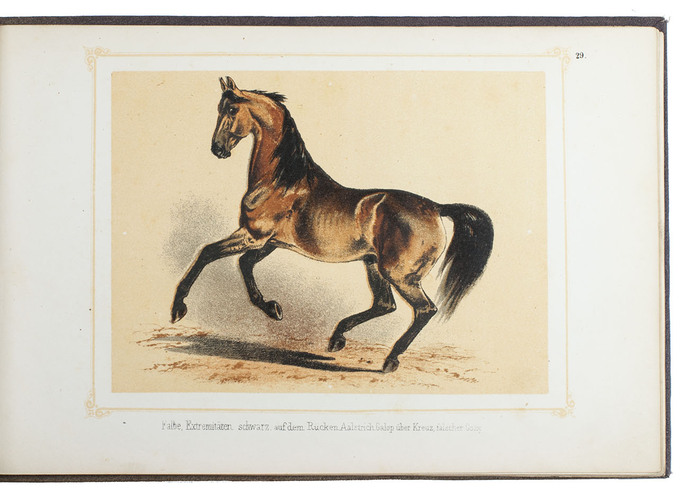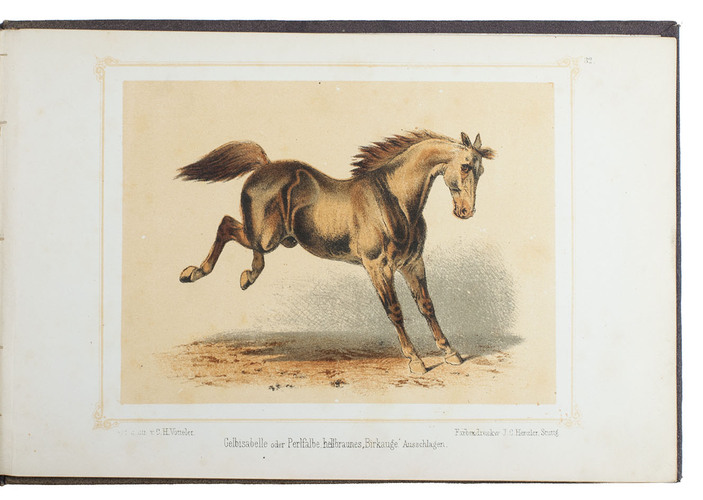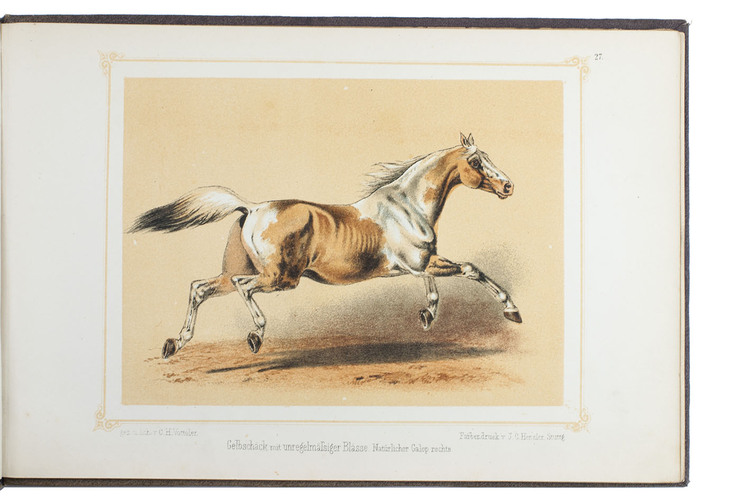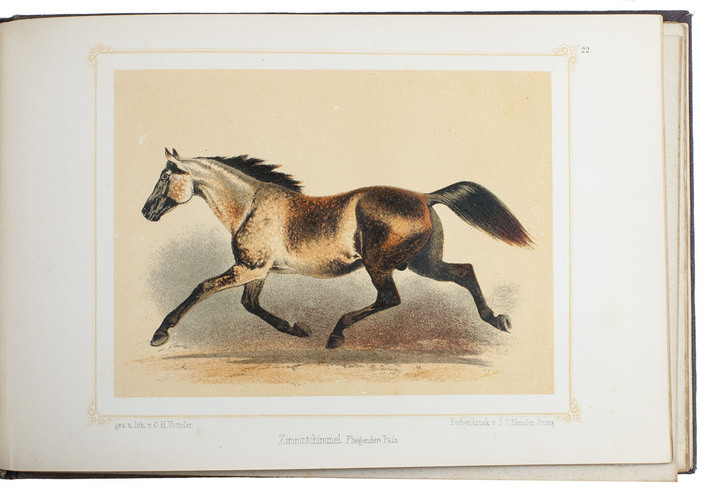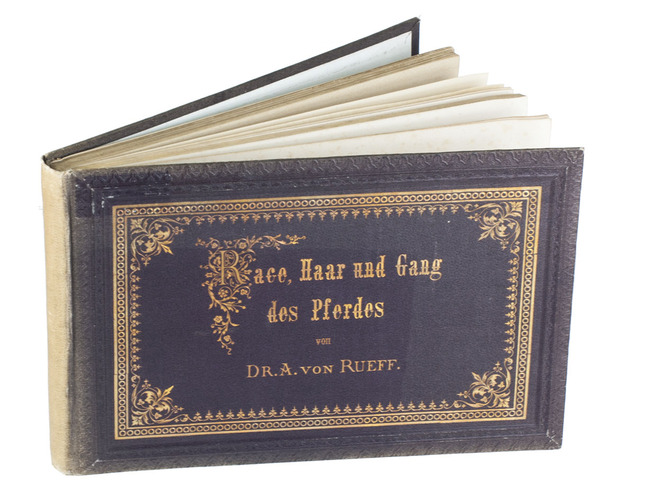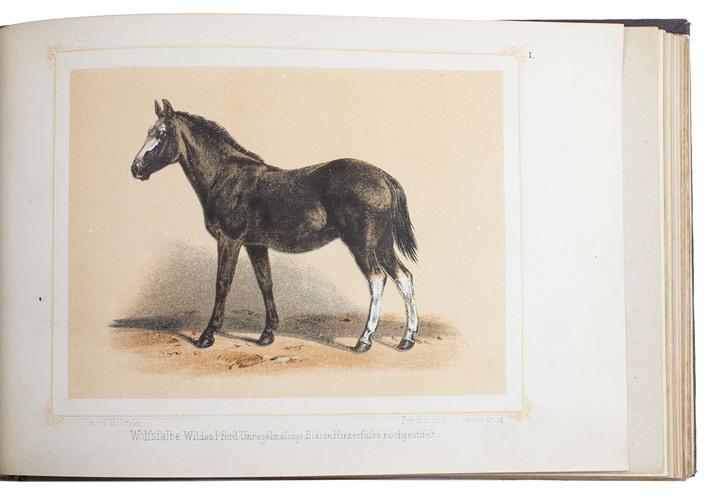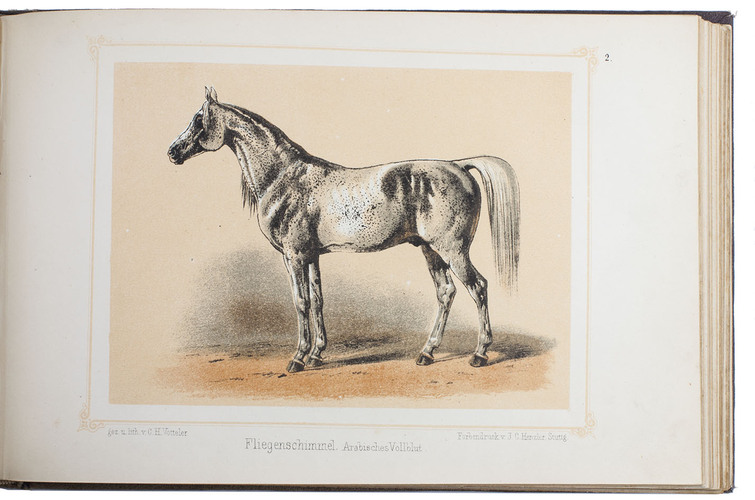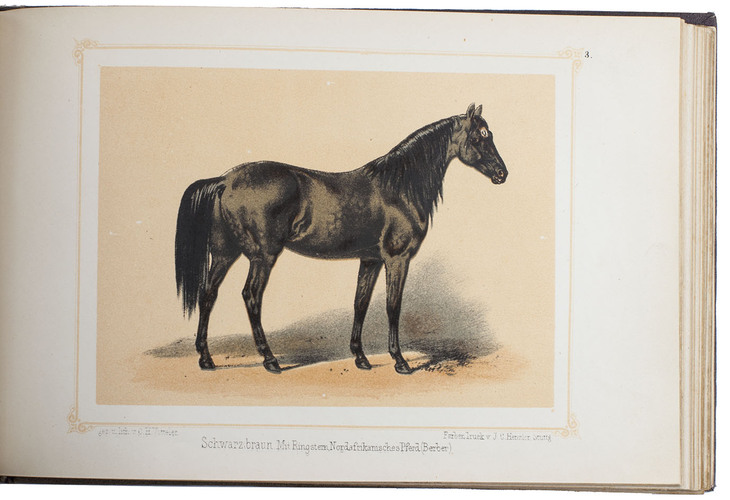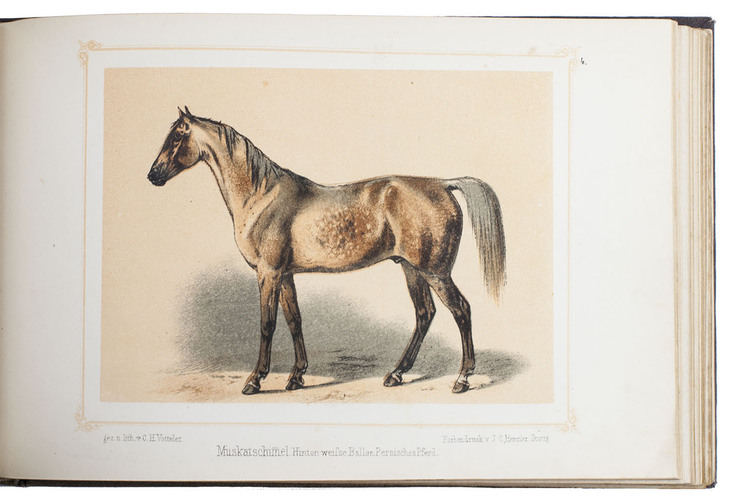 RUEFF, Gottlob Adolf von.
Race, Haar und Gang des Pferdes. Eine hippologische Monographie.
Ravensburg, Eugen Ulmer, 1874. Oblong 8vo (17 x 25.5 cm). With 32 chromolithographed plates (in black with 3 or 4 colour tints) with showing horses in full profile, drawn and lithographed by C.H. Votteler and printed by J.C. Henzler (Stuttgart). Original publisher's gold- and blind-blocked maroon cloth. VII, [1], 68, [2] pp.
€ 1,500
First edition of a monograph on horses, describing and illustrating the breeds, hair and the way horses move, written by the veterinarian and director of the royal veterinary institute at Stuttgart Gottlob Adolf von Rueff (1820-1885). The 32 plates (image size 11.5 x 16 cm) generally show the detailed image of the horse in black with a buff background tint (including a decorative border) and reddish brown, grey and sometimes also dark brown tints, making 4 or 5 blocks for each plate. Each includes a caption (below the border) giving the name and sort of breed, along with the Votteler and Henzler's names. The same publisher issued a second edition in 1878.
As usual with this kind of publication, an occasional tint block is printed a millimeter or so out of register. Spine faded; the text leaves with some foxing. Colourful plates of horses in good condition. Nissen, ZBI 3494; not in Mennessier de la Lance; Podeschi; for the author: ADB XXIX, p. 588.
Related Subjects: