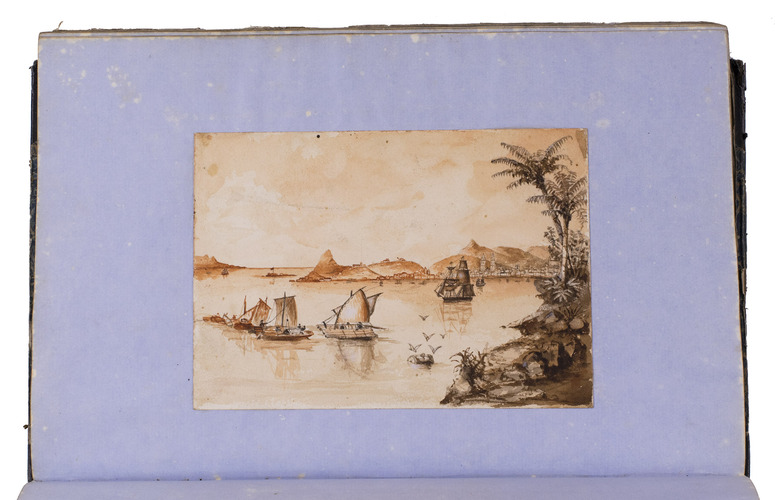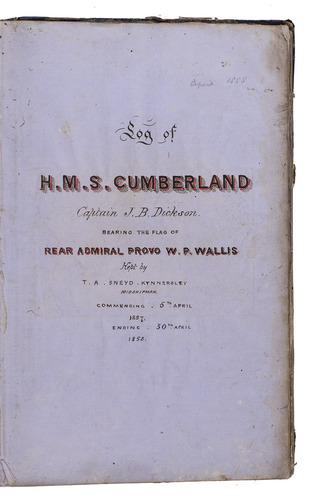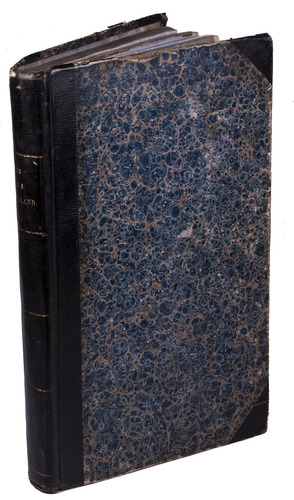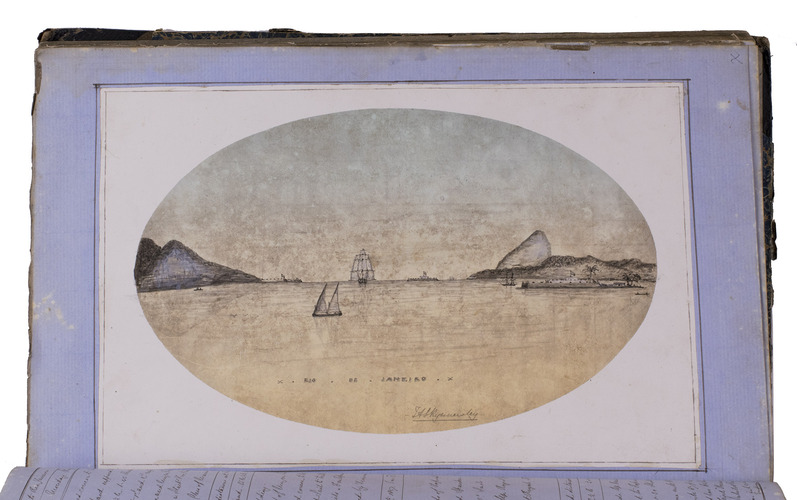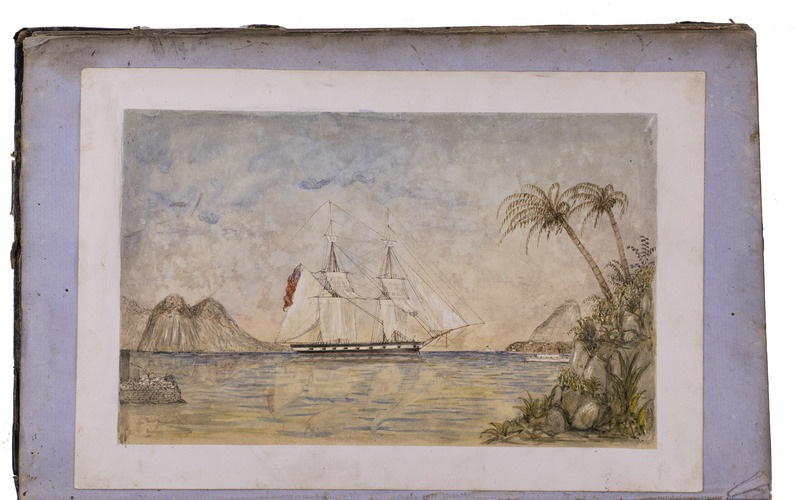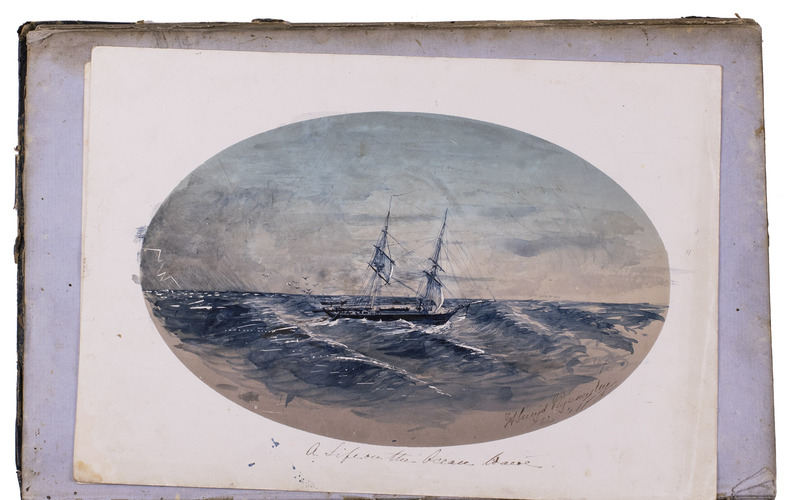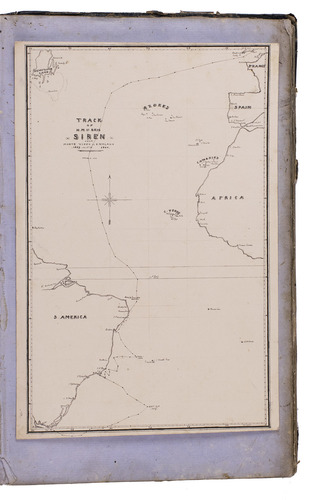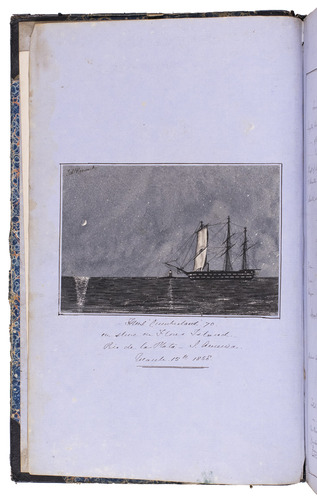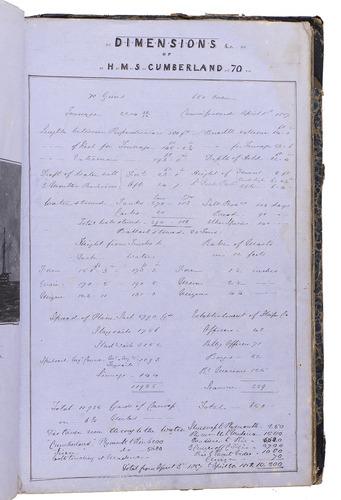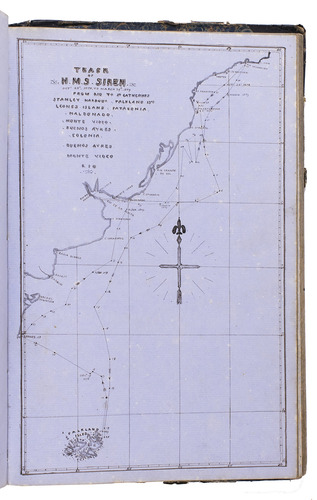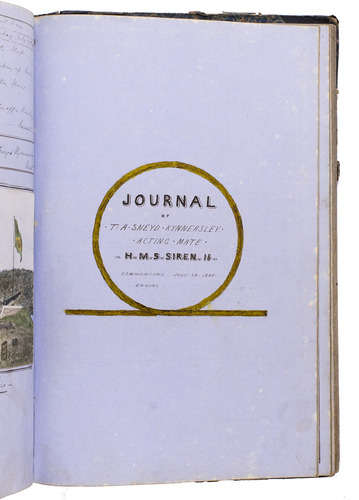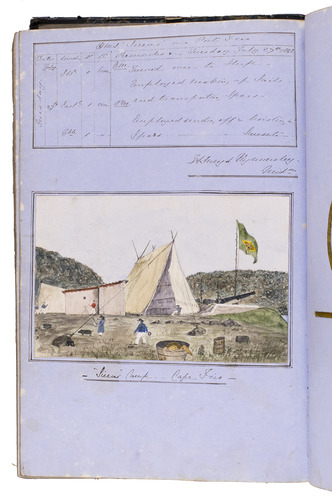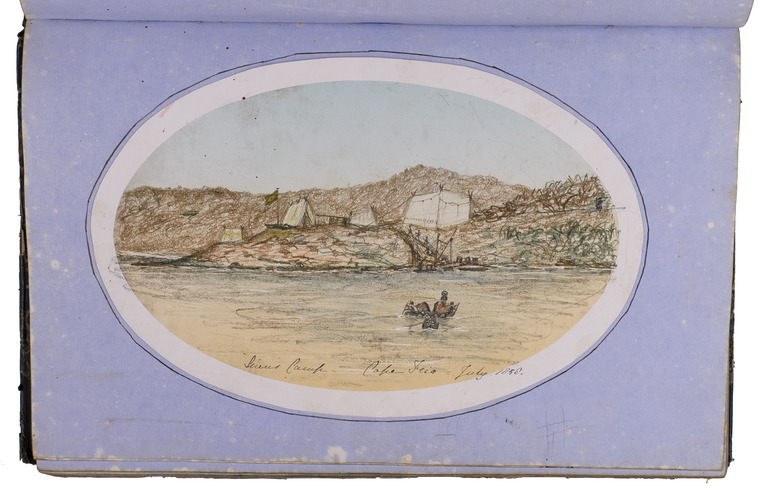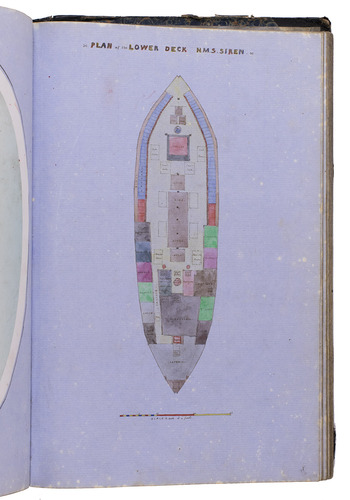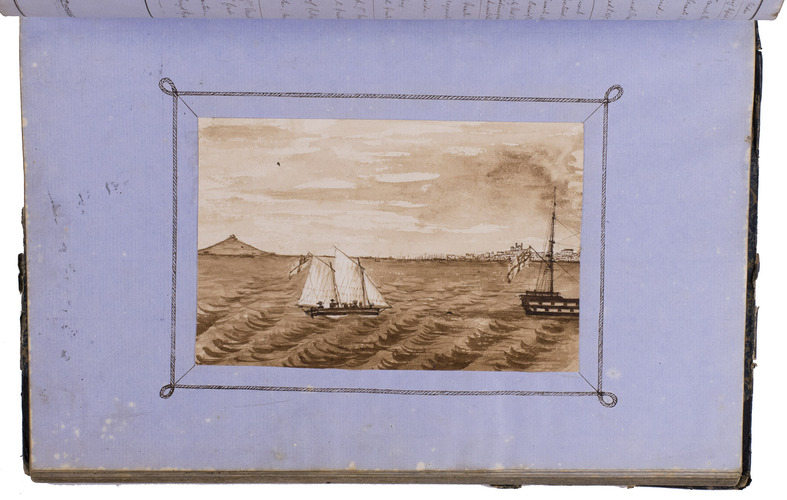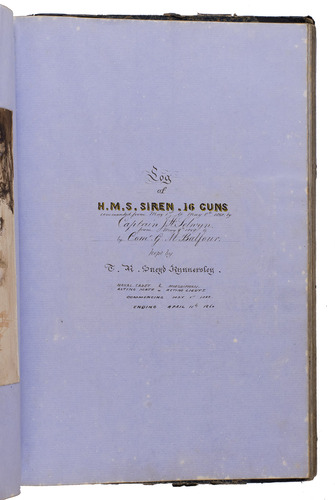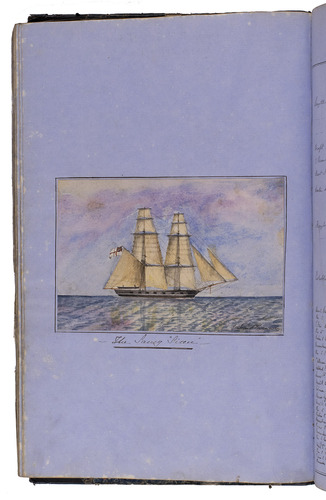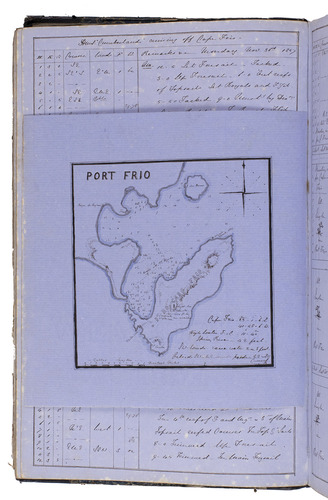 SNEYD-KYNNERSLEY, Thomas Alfred.
Log of H.M.S. Cumberland [commanded by] Captain J.B. Dickson bearing the flag of Rear Admiral Provo W.P. Wallis, ... commencing 5th April 1857, ending 30th April 1858.
With:
(2) SNEYD-KYNNERSLEY, Thomas Alfred. Log of H.M.S. Siren . 16 guns, commanded from May 1st to May 8th 1858 by Captain J.H. Selwyn, from May 9th 1858 to [27th July 1858] by Com[ande]r G.M. Balfour.
(3) SNEYD-KYNNERSLEY, Thomas Alfred. Journal of T.A. Sneyd Kynnersley acting mate H.M.S. Siren, 16 [guns], commencing July 28 1858, ending [11 April 1860].
[In the Atlantic, along the European, African and especially the South American coasts, 1857-1860]. Small folio (32 x 20.5 cm). Three English manuscript ships' logs written in a single album in black ink on laid paper with a blue cast, with 3 hand-lettered title-pages, 2 sea charts showing the routes and 8 colour views (in watercolour, coloured pencil and sepia and black ink, mostly ships on the South American coast, but also camps) are drawn on 9 separate leaves, and 6 sea charts showing the routes and about 15 views drawn directly on the album leaves, mostly in black ink, but including a colour plan of one of the ships. Contemporary black half sheepskin. [215 (including 5 blank)], [117 blank] pp.
€ 22,000
A manuscript log book and journal of voyages to, from and along the coast of South America in the British navy ships Cumberland and Siren, all kept in a single album by the midshipman Thomas Alfred Sneyd-Kynnersley (1839-1874) in the years 1857 to 1860. The first voyage sailed from Cornwall to Rio de Janeiro, while others sailed along the South American coast, including the Falkland Islands (Islas Malvinas), Monte Video, Rio de Janeiro, Buenos Aires, Bahia, Pernambuco, Port and Cape Frio and Bahia de São Marcos. The album includes views from nearly all of these sites, probably all by Sneyd-Kynnersly and some signed by him, plus a full-page survey (with coastal profiles) of Atol das Rocas, a volcanic and coral atoll off the coast of Brazil, providing a detailed record of its state 160 years ago. The drawings are excellent, especially when one considers that Sneyd-Kynnersley set off on these voyages as a 17-year-old junior officer. Sneyd-Kynnersley was born in Uttoxeter in Staffordshire. He was promoted to lieutenant in 1860 but had to take leave soon after due to illness and settled in New Zealand, where he remained to his death.
The bluish paper has some white spots throughout and 1 leaf is tattered at the fore-edge, but the text and drawings are in very good condition. The bookblock has separated from the binding at the inside front hinge and shows minor damage at the head and foot of the spine and along the board edges, and a few small, minor scuffs on the boards, but has survived its voyages in surprisingly good condition. A detailed and well-illustrated set of ships' logs, mostly concerning South America. For the author: A. Hutchison, "Kynnersley, Thomas Alfred Sneyd", in" Dictionary of New Zealand Biography (online); for Admiral Wallis: T.A. Heathcote, The British admirals of the fleet 1734-1995 (2002), pp. 248-249.
Related Subjects: