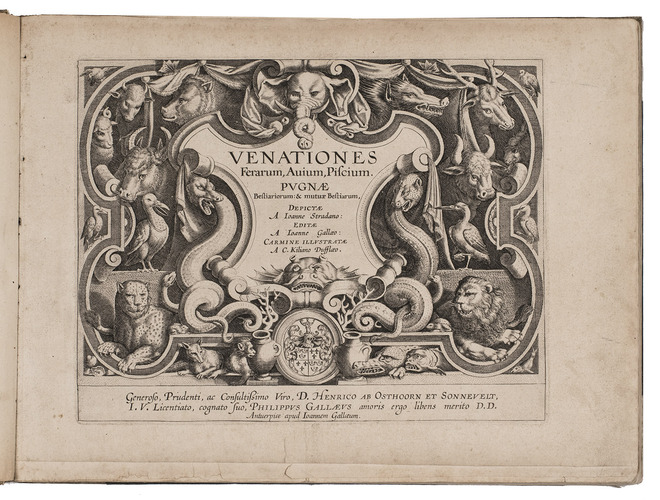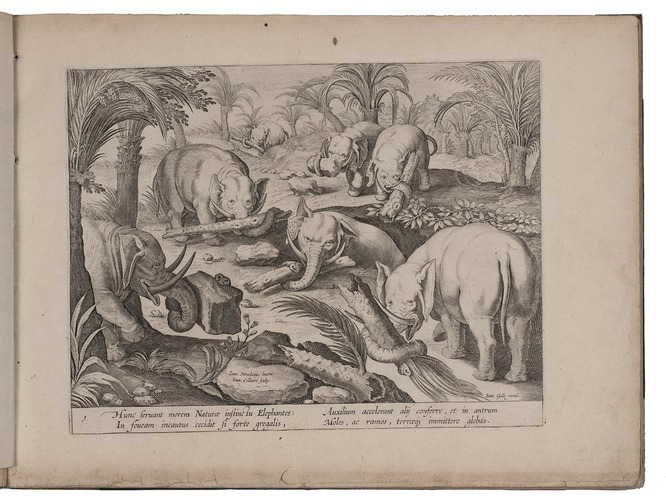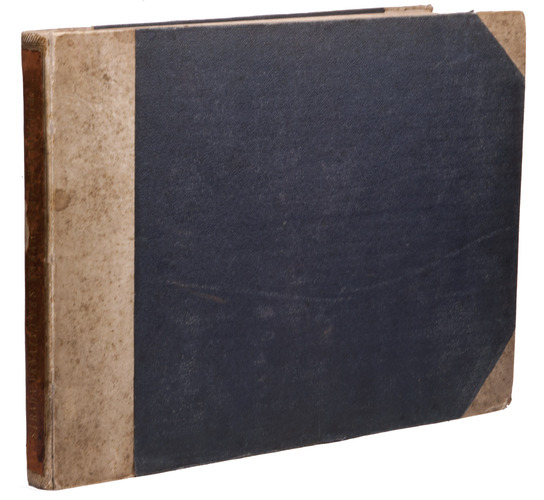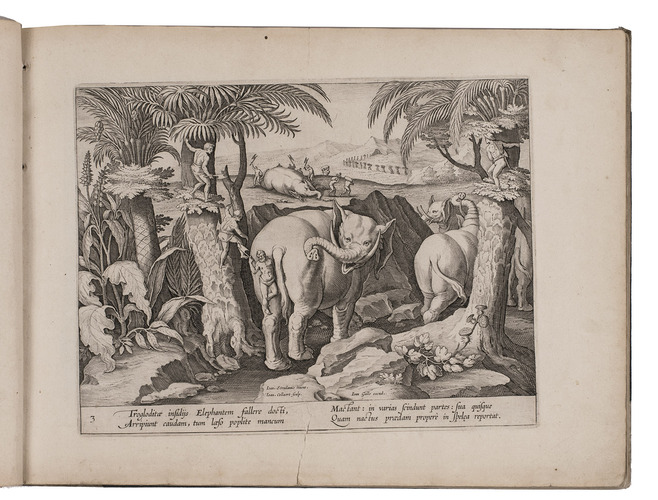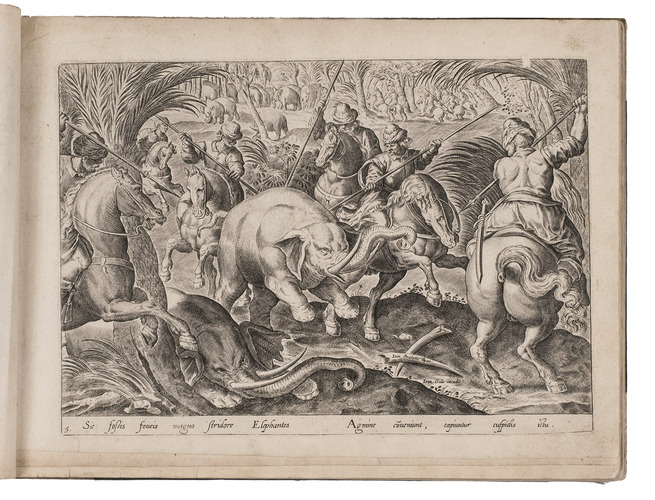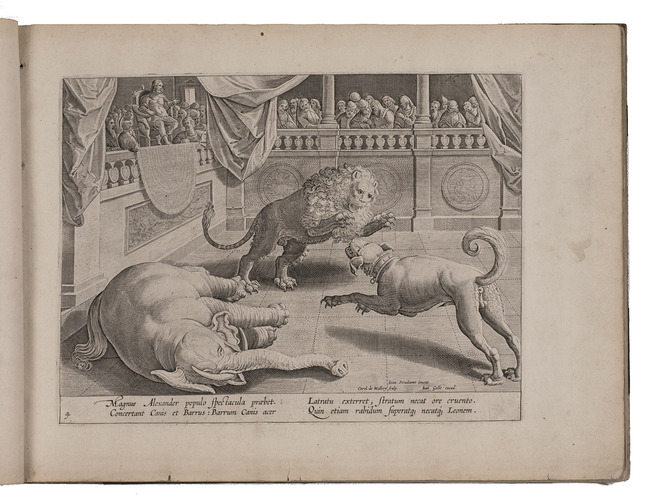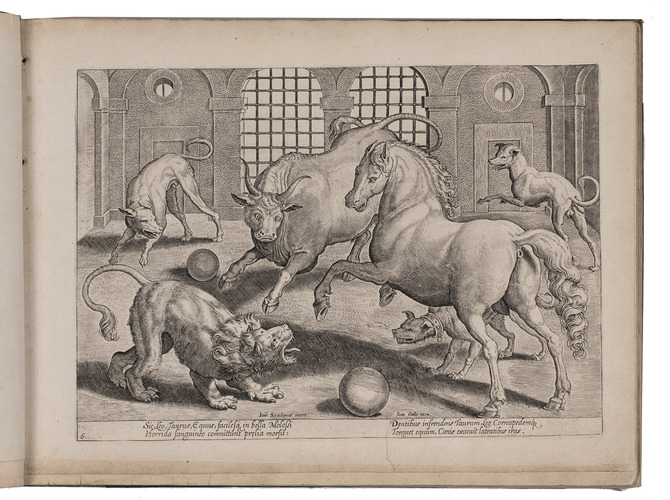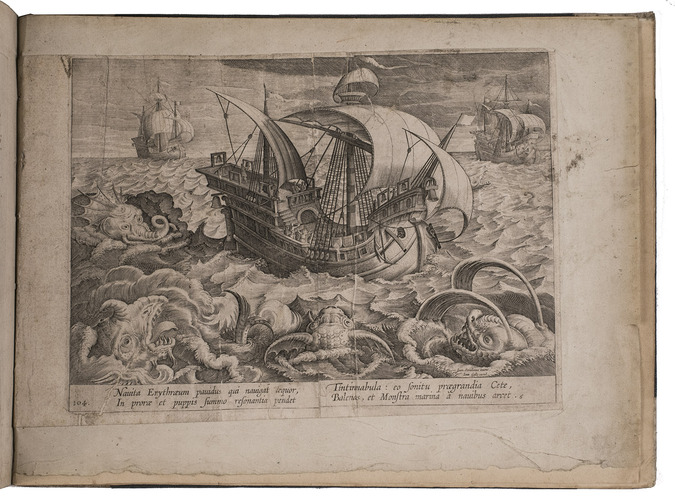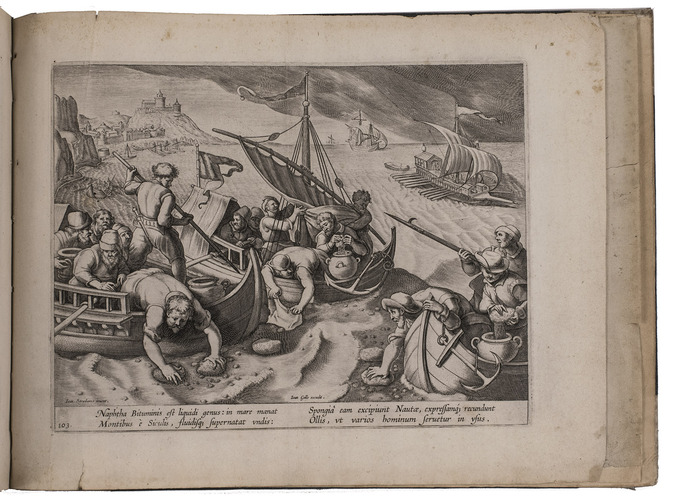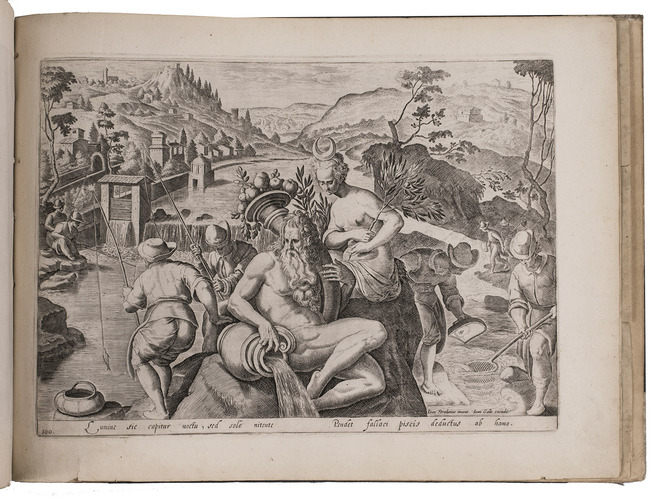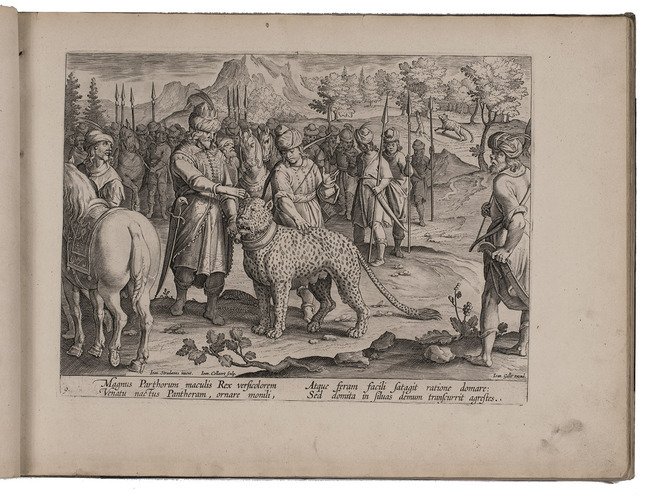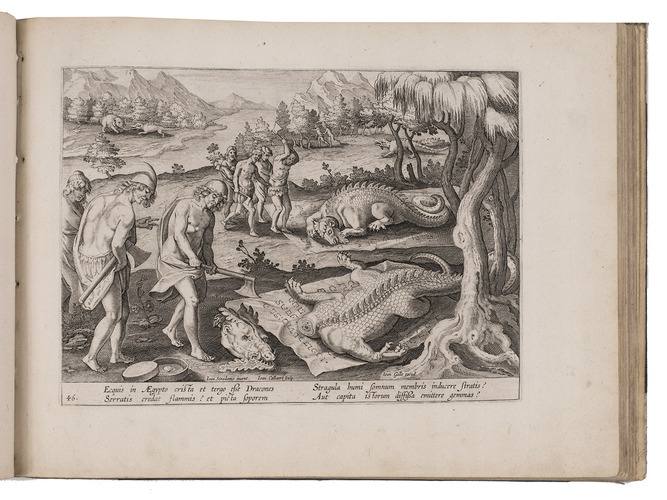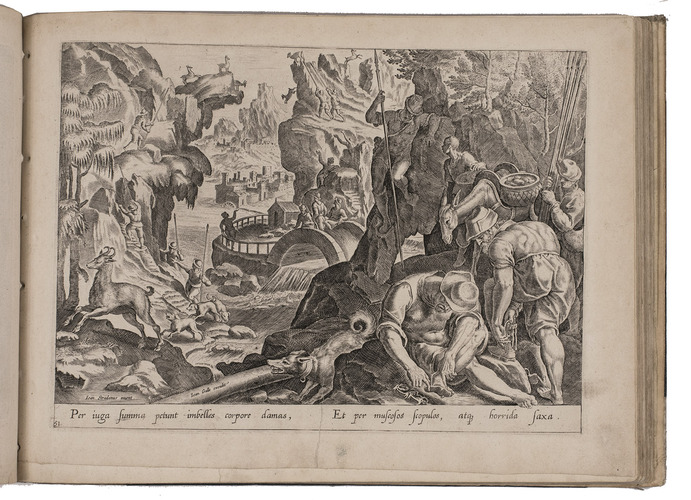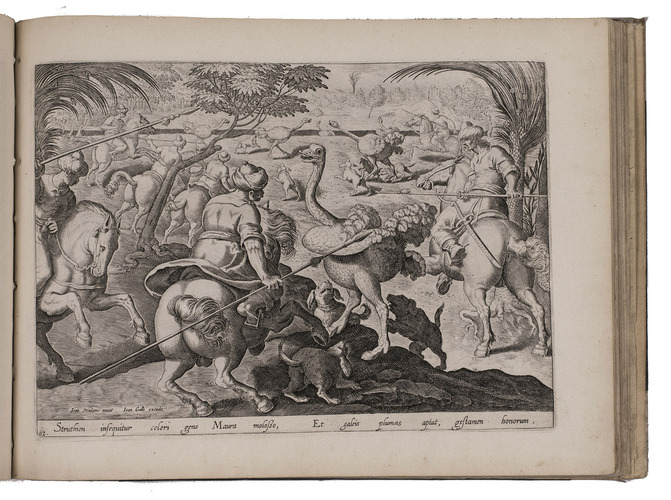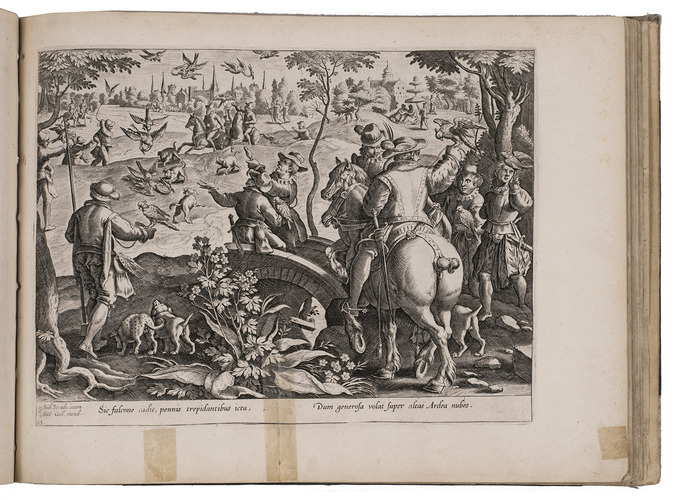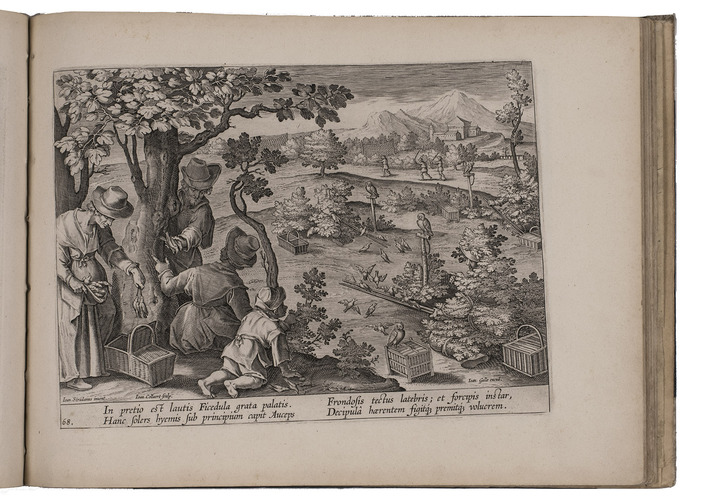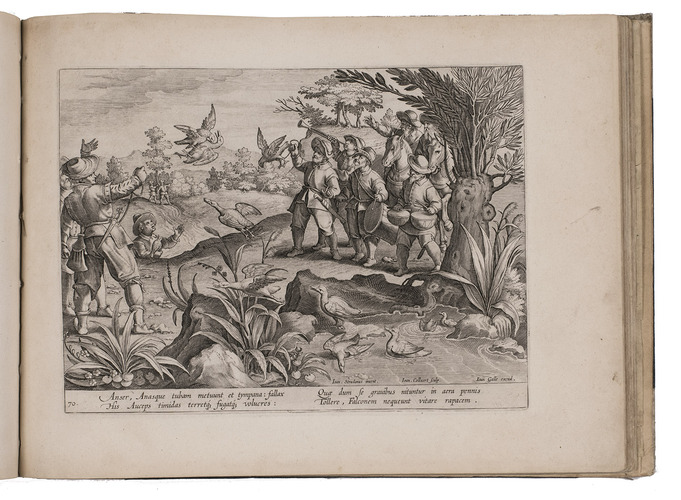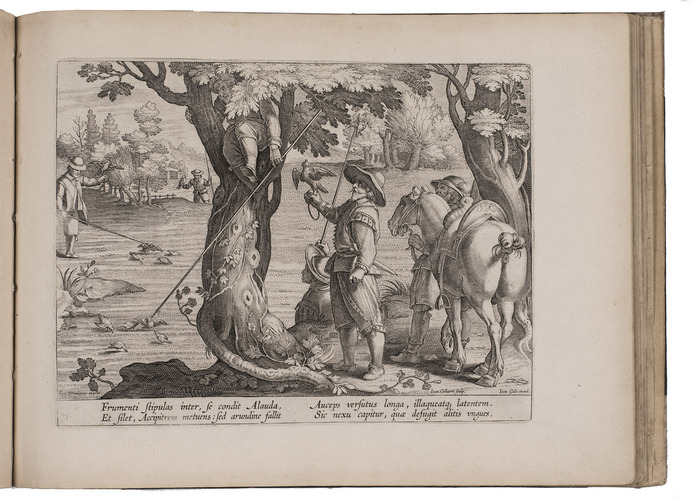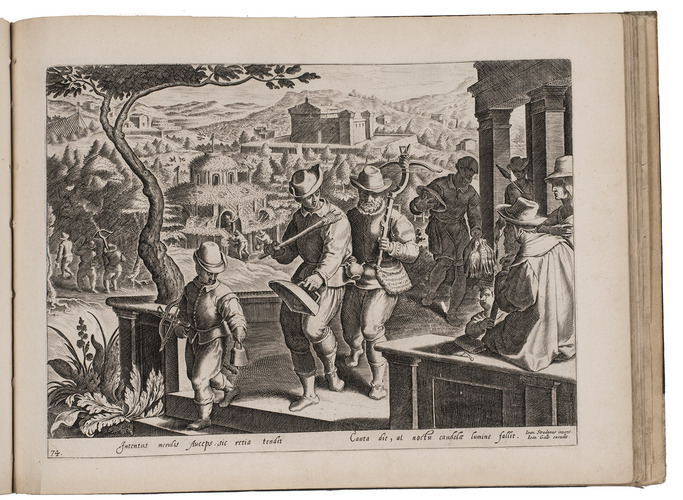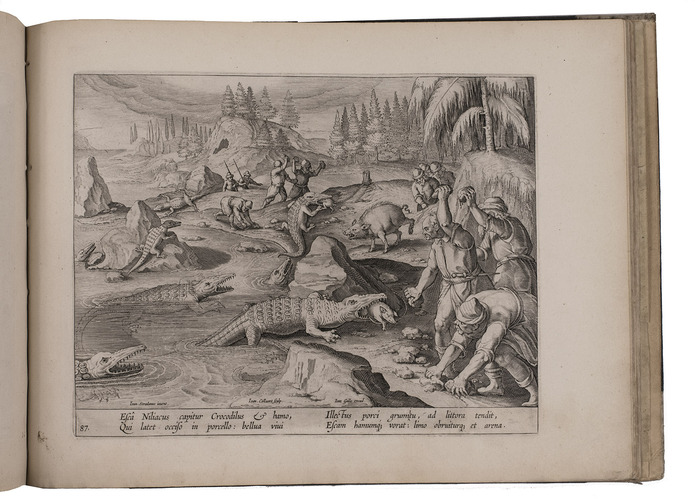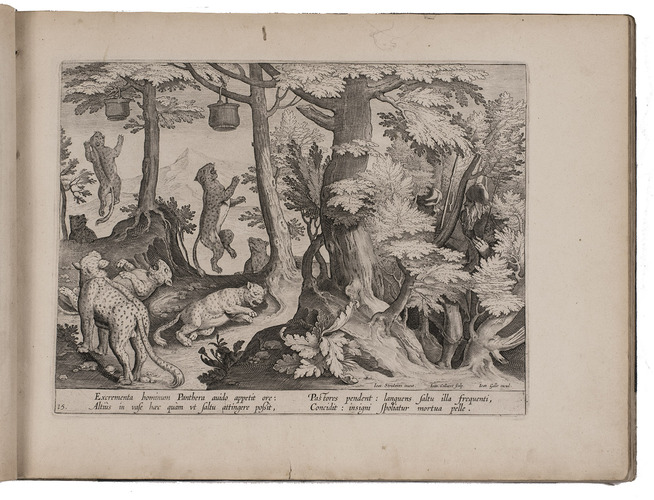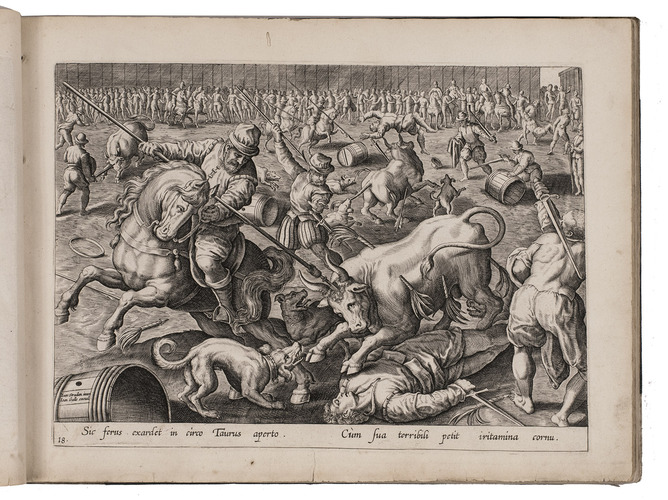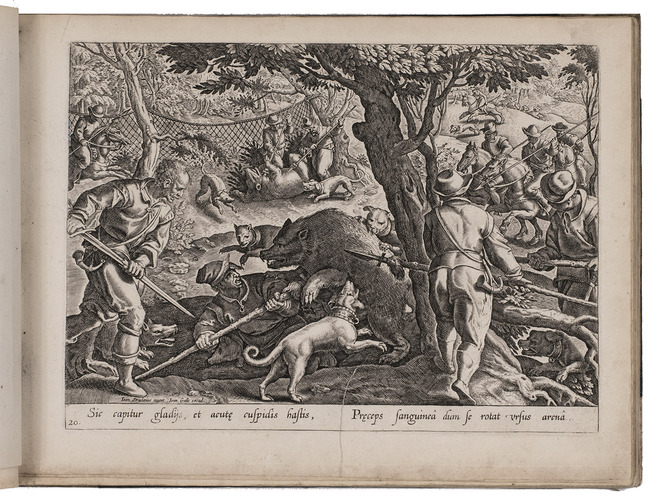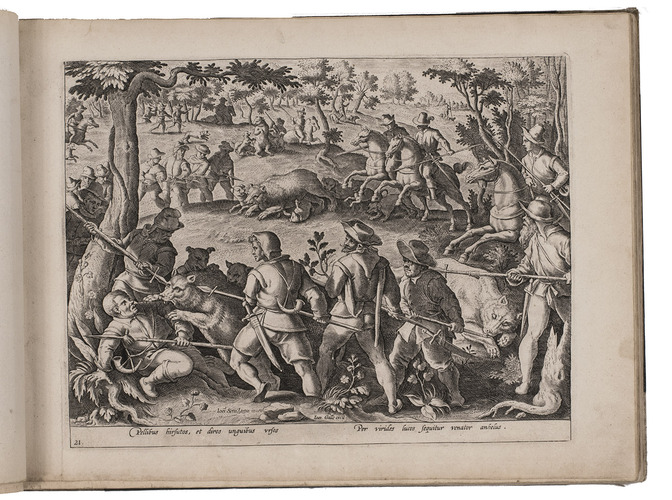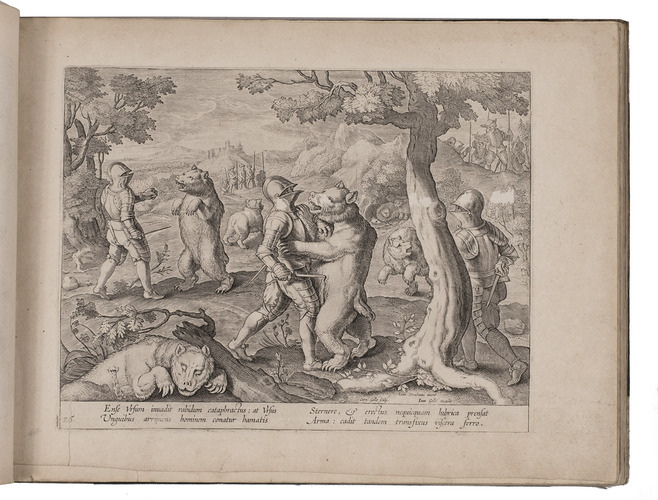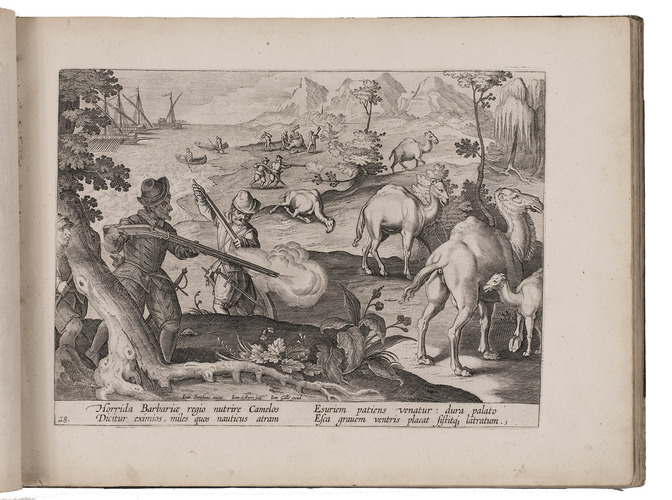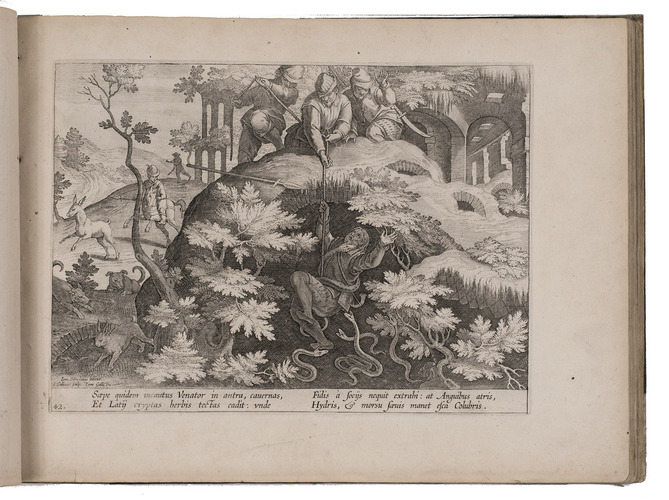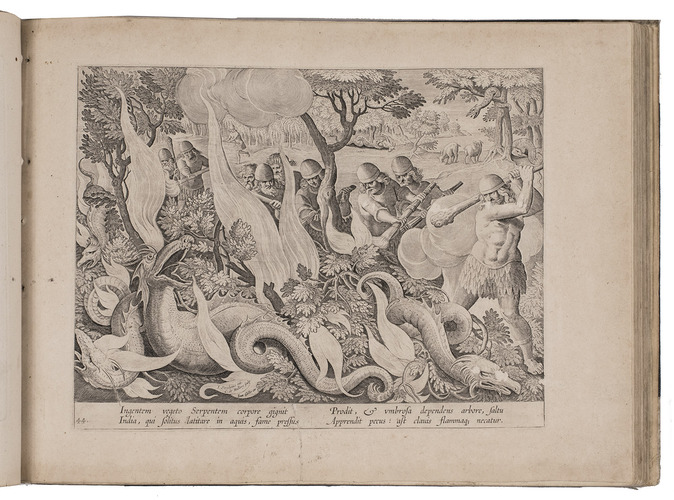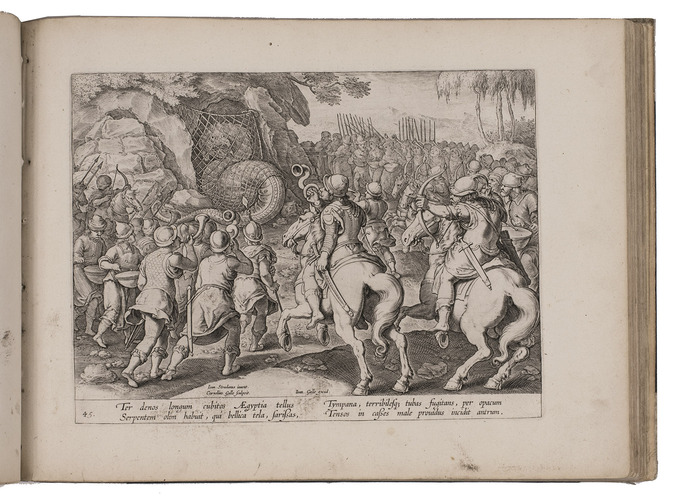 STRADANUS, Johannes (Jan van der STRAET).
Venationes ferarum, avium, piscium. Pugnae bestiariorum: & mutuae bestiarum, ...
Antwerp, Johannes Galle, ca. 1665/75 [engraved 1578-ca. 1596/1612]. Oblong 1mo (26.5 x 36 cm). With an engraved title-print and 104 numbered engraved prints (plate size 21.5 x 29.5 cm; image size 20.5 x 29.5 cm), each with a verse caption in 2 columns in the foot of the plate (mostly 4 lines, occasionally 2 lines). Half parchment (ca. 1880?). [1], 104 engraved ll.
€ 55,000
Rare complete set of Stradanus's magnificent series of 104 large hunting prints, including falconry, fishing and even bee-keeping, engraved in the years 1578 to ca. 1596 by Philips Galle and others associated with him. It includes scenes of catching birds of prey and of hunting with them, not only hawks or falcons, but also owls. The other hunting prints show the hunting of elephants, various wild cats, wild boars, bears, crocodiles and other big game, apes (putting on boots!), smaller animals such as rabbits, badgers and porcupines, but also unicorns, fauns (playing pan-pipes!), giant snakes, dragons, sea monsters and other mythical creatures. Some scenes are certainly disturbing for anyone who cares about animals: one shows a live elephant with its trunk cut off.
The Belgian Johannes Stradanus "was employed by Duke Cosimo de' Medici in Florence, who commissioned him to make a number of designs for tapestries representing fowling, fishing and hunting scenes, for the adornment of twenty rooms in the Palace of Peggio-a-Cajano. The present set of 'Venationes' was engraved from these beautiful and original compositions" (Schwerdt).
With a ca. 1900 armorial bookplate of C.M. Wakefield. With numerous mostly marginal tears (about 18 repaired with tape), a few running into the caption and about 5 into the print image, one leaf with browned margins and the last sheet cut down close to the plate at the head, fore-edge and foot, stitching holes from a previous binding in the gutter. Each leaf is a full sheet, but about 20 have been backed with half-sheets of 19th-century laid paper. A rare complete set of a magnificent hunting print series, including falconry. New Hollstein ... Johannes Stradanus 422-464 & 465-526, ... Philips Galle 519-562, ... Collaert dynasty 1491-1529; Thiébaud col. 858; cf. Schwerdt, pp. 226-228; Souhart, col. 446; not in Harting, Bibl. accipitraria.
Related Subjects: