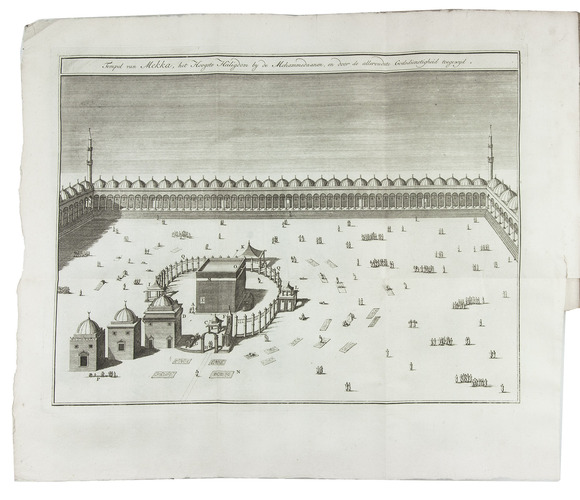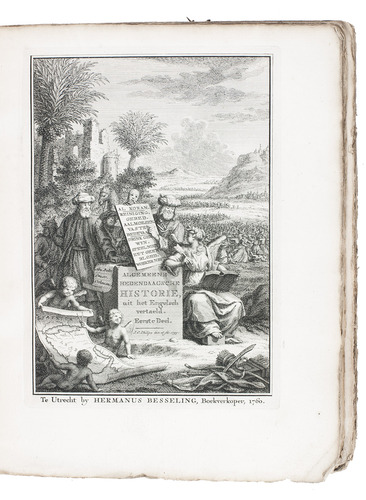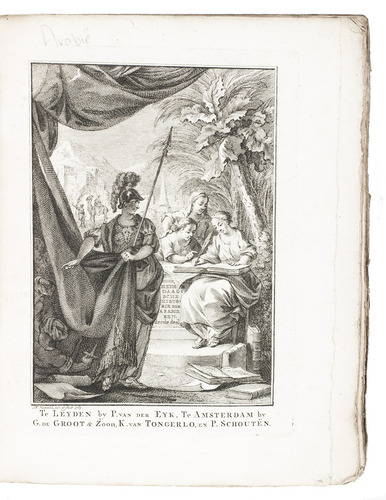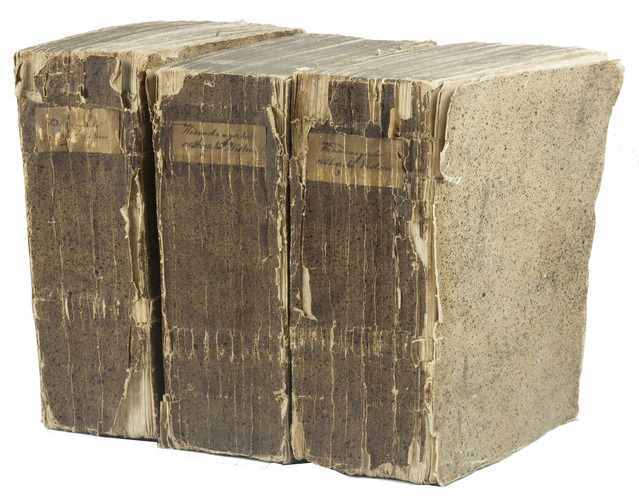 [ARABIAN HISTORY].
Hedendaagsche historie; of het vervolg van de algemeene historie; ... Behelzende het leeven van Mohammed; en het begin van de historie der Arabieren, onder de drie eerste Khalifs ...
Utrecht, Hermanus Besseling (vols. 1-2), Leiden, Amsterdam, P. van der Eyk, G. de Groot and son, K. van Tongerloo and P. Schouten (vol. 3), 1760-1764. 6 parts in 3 volumes. 4to. With 3 engraved frontispieces, engraved coat of arms and 6 folding plates. Contemporary boards covered with sprinkled paper.
€ 5,000
First Dutch edition of the first 3 volumes of The modern part of an universal history, devoted to the life of Muhammad and the history of Arabia under the first four Caliphs to the taking of Baghdad by the Mongols (1258), which put an end to the Abbasid Caliphate. The work, based partly on George Sale's authoritative studies on the Quran and Arabian history, includes fine views of Baalbek and the Ka'ba in Mecca. The Universal history met with great success and was admired by Edward Gibbon, Joseph Priestly and Voltaire. If was translated into several European languages and formed an important source of information about Arabian history.
Spines damaged, otherwise in very good condition and wholly untrimmed (vols. 2 and 3 unopened).
Related Subjects: