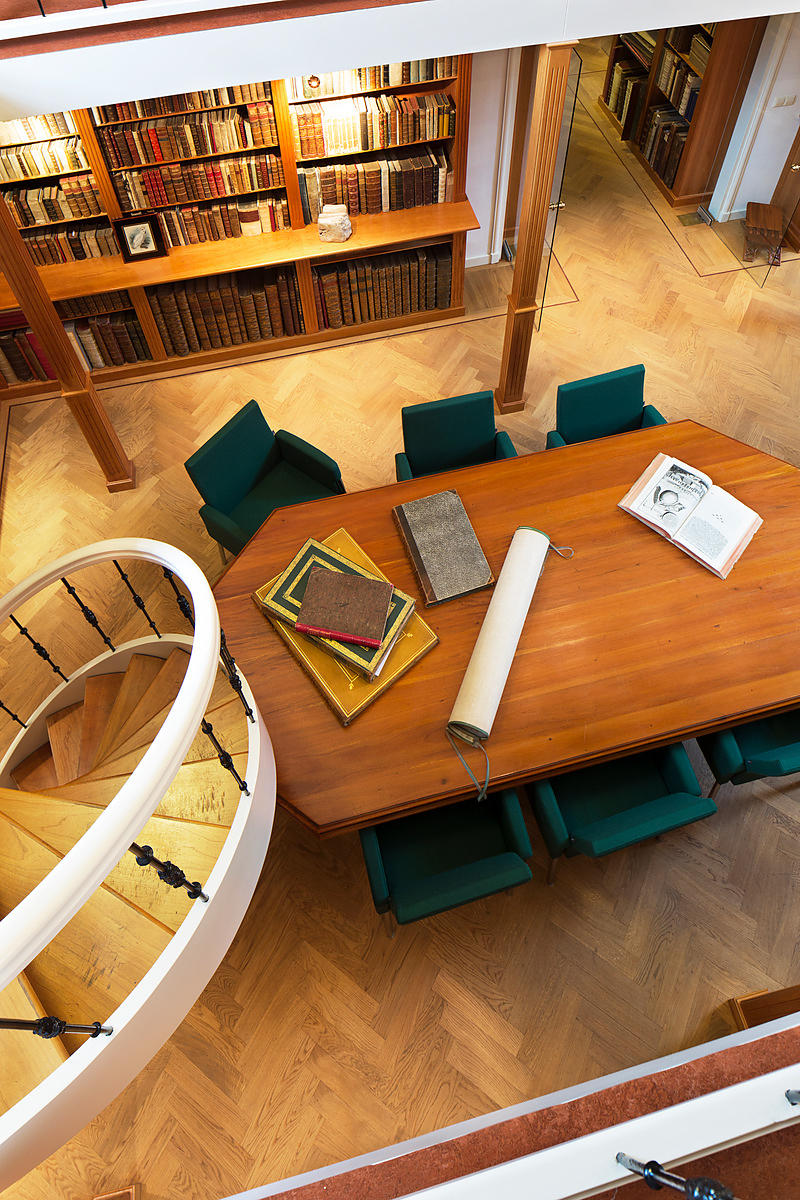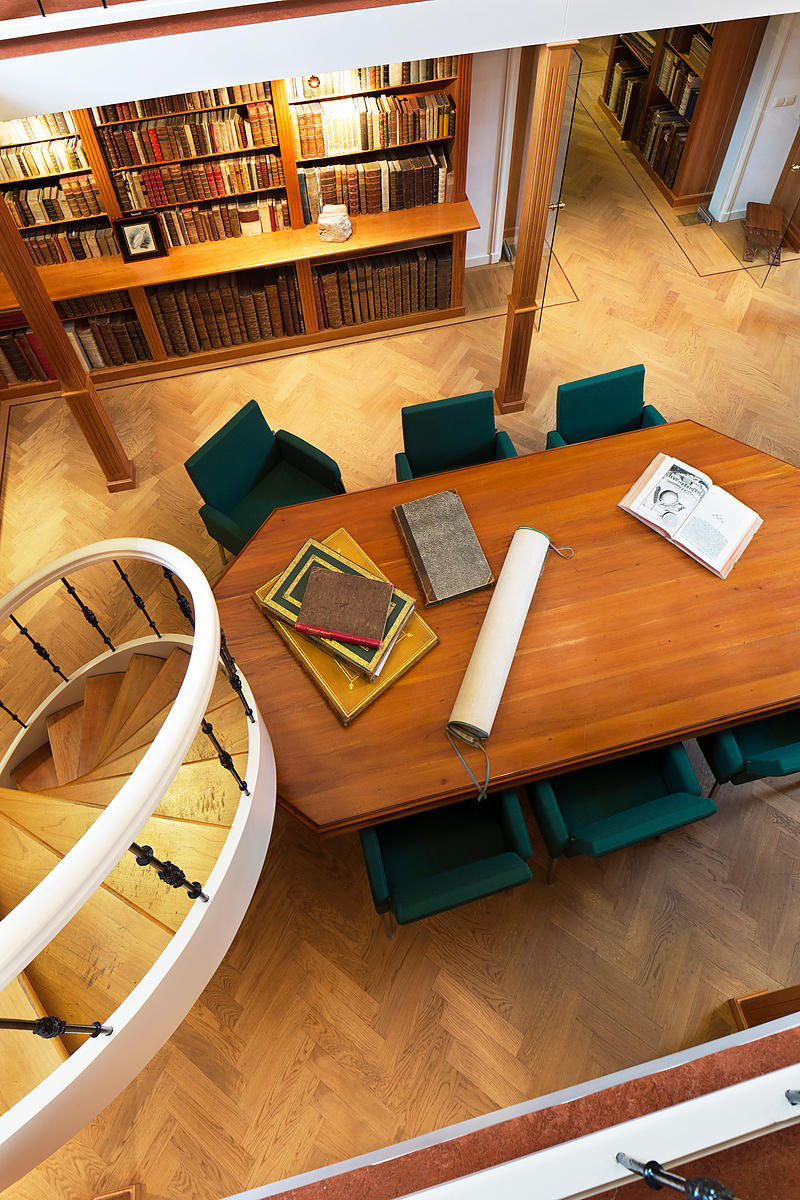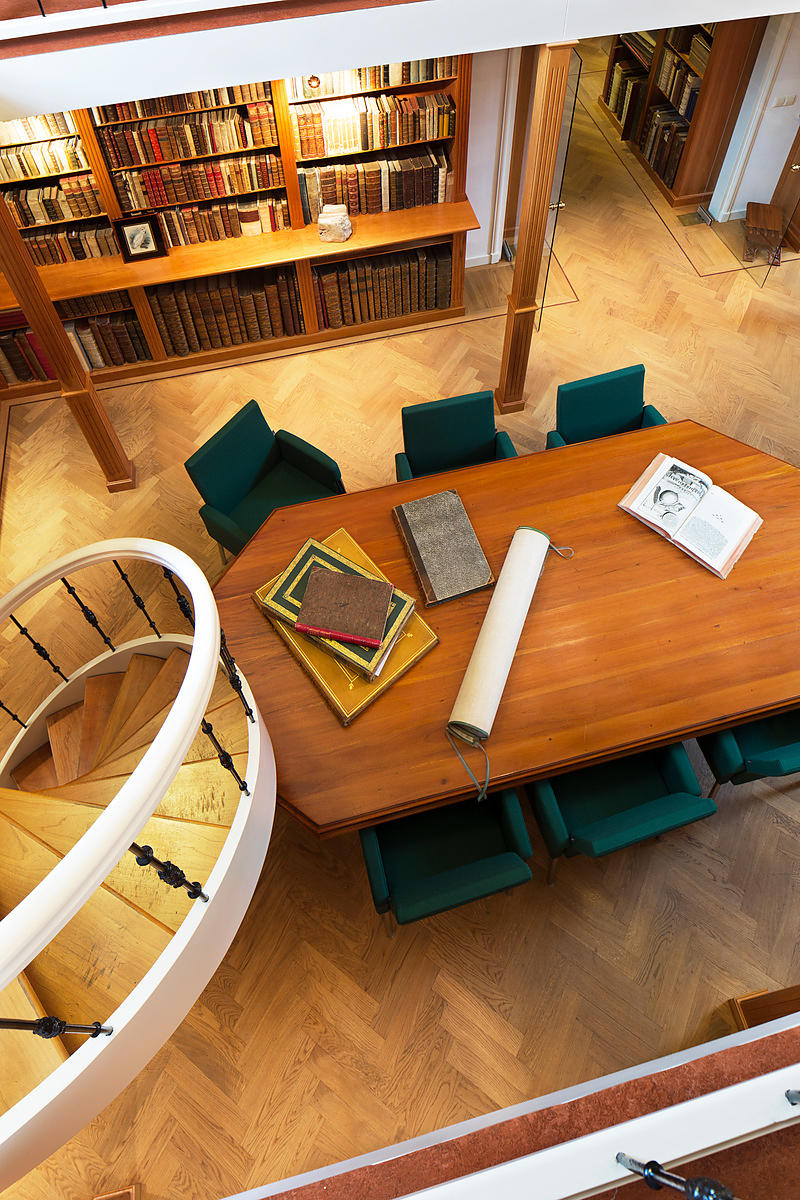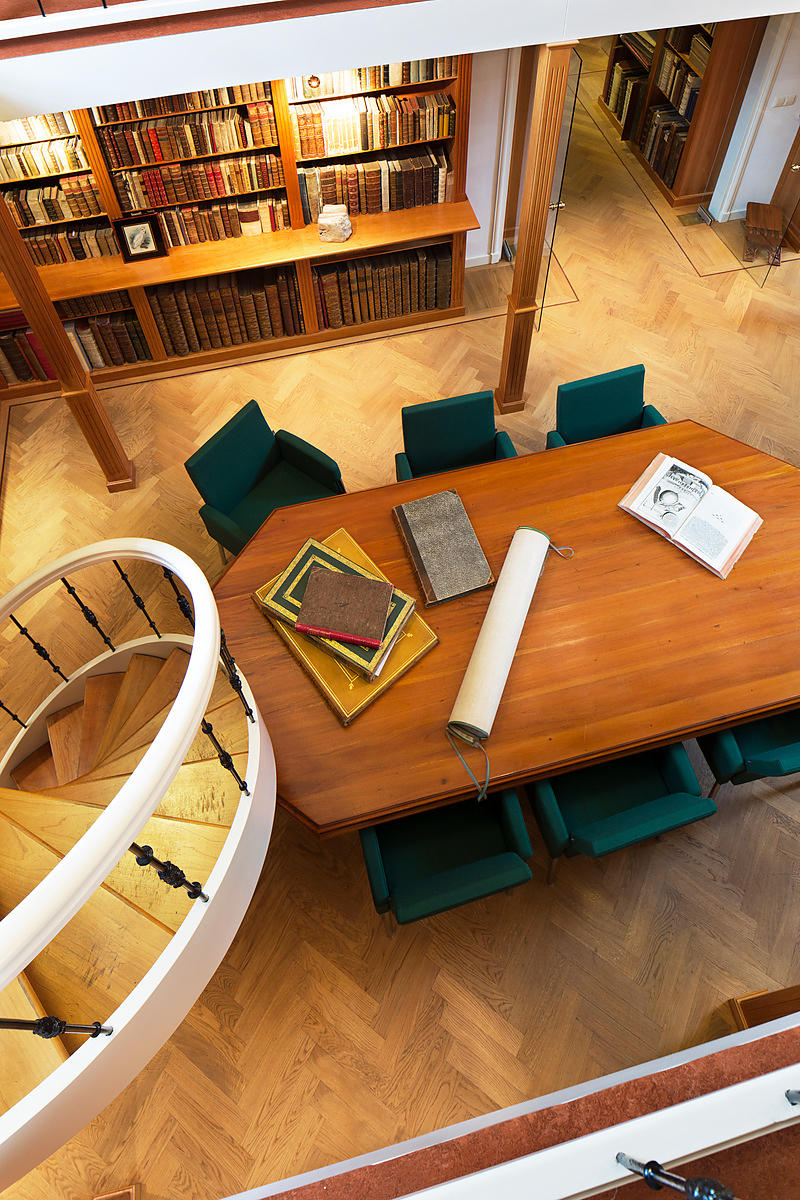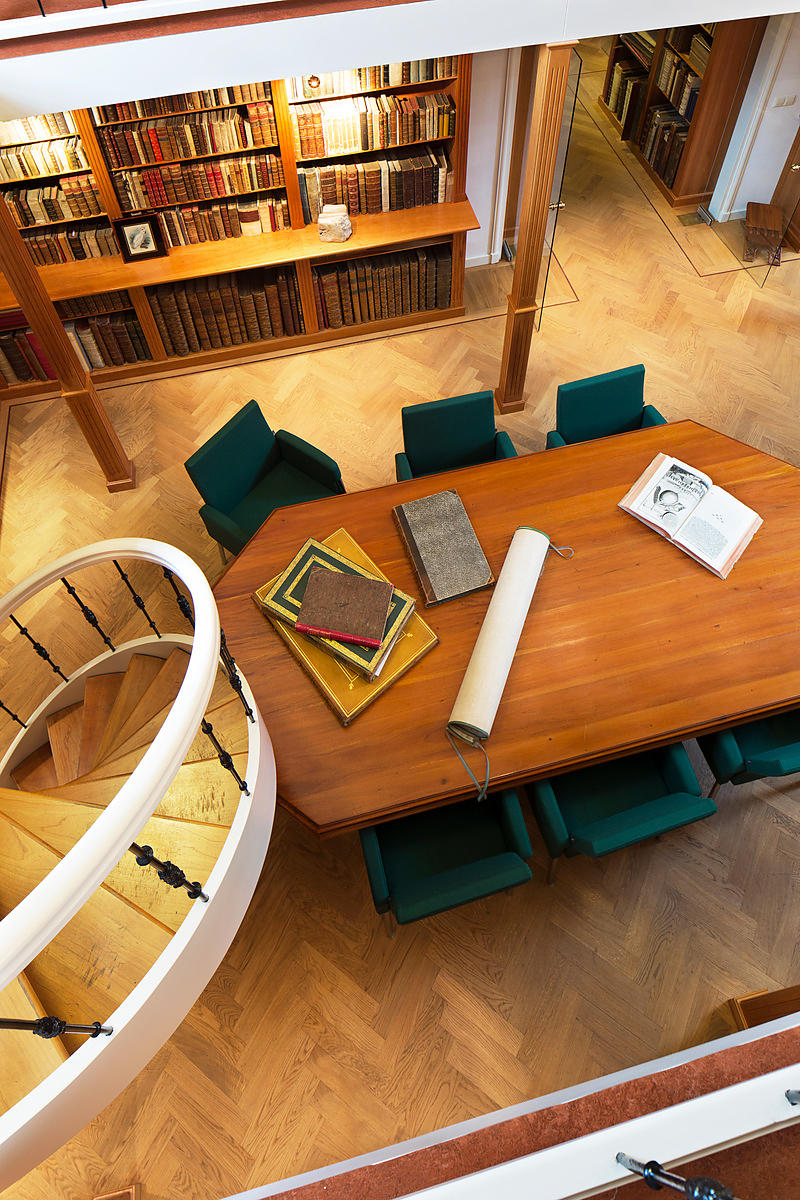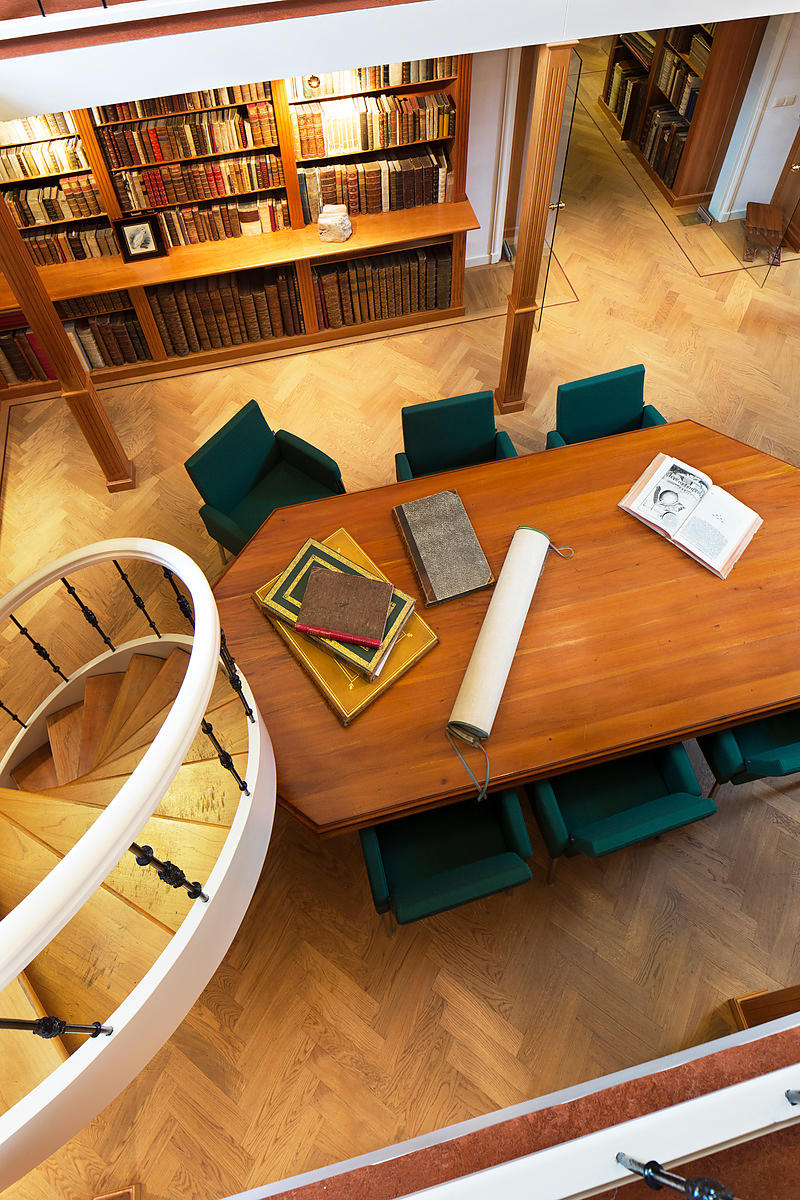 [INCUNABLE - GOUDA].
Historia septem sapientiu[m] Rom[a]e.
[Gouda, Gheraert Leeu, before 3 June 1480]. 4to (20.5 x 14 cm). With 4 full-page woodcuts plus 14 repeats. The first initial is supplied in manuscript, in a rich ornamental uncial style in red and blue with brown penwork. All other initials are supplied by hand in simple red uncials. The text is rubricated throughout. Most of the plates are lightly highlighted in yellow and red, by a contemporary hand. Contemporary limp sheepskin parchment without a spine, so that the sewing is completely visible. Kept in a modern brown half morocco clamshell box. [79], [1 blank] ll.
€ 250,000
Rare third or fourth Latin edition (the first or second in the Low Countries, and the first illustrated edition in any language) of one of the oldest and most popular texts of early European literature. It is also the first illustrated book printed by Gheraert Leeu, just before his better-known Dialogus creaturarum. No copy of any edition before 1483 in any language is recorded in a Dutch library. Known in English as The seven sages of Rome, it is a series of educational short stories within a "frame story", in the tradition of the Indian Panchatantra, the Arabian Nights, etc., and some of the stories are variations on stories told there. These stories were first published in Latin at Cologne in 1472. Leeu probably published the first edition in the Low Countries, in Dutch with only a single woodcut, dated 25 July 1479. That edition is known only from two incomplete copies. His present Latin edition must date between that and 3 June 1480, so it is not clear whether it preceded the unillustrated Deventer edition of 1479 or later.
Our copy is preserved in its original limp parchment and only very slightly trimmed, giving wide margins (1.5, 4 and 5 cm). With 8 early owners' inscriptions, one dated 1579 and others clearly older, four small and mostly marginal worm holes running through the first leaves and the usual traces of age and handling. The parchment is stained and slightly wrinkled. Nearly untrimmed and in good condition. Goff S-448; Goudriaan, Een Drukker zoekt publiek. Gheraert Leeu te Gouda, 1477-1484, list of publications no. 46; Hain 3000; ISTC (7 copies).
Related Subjects: