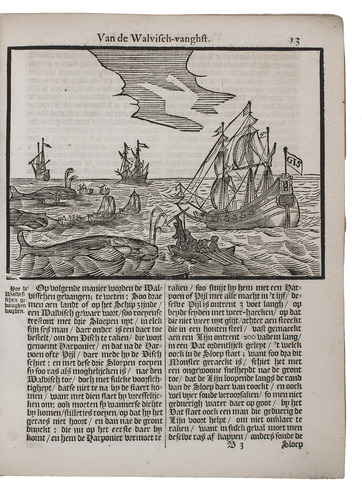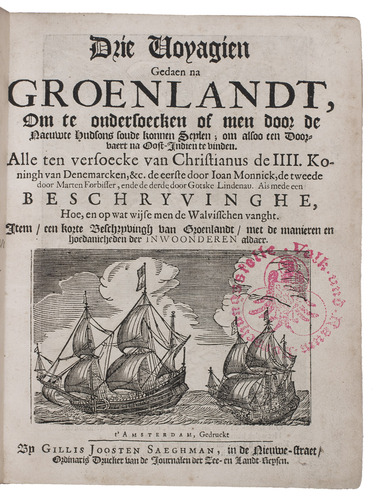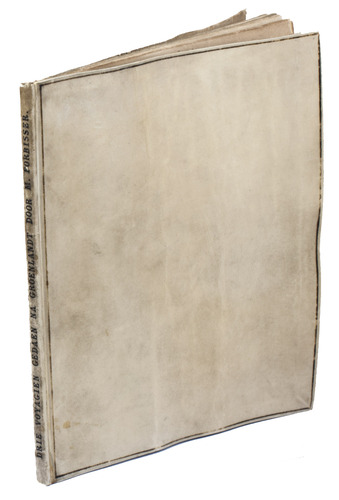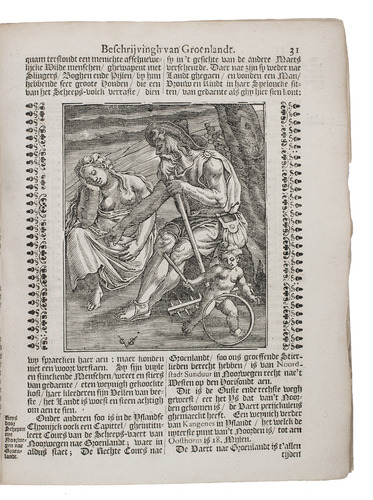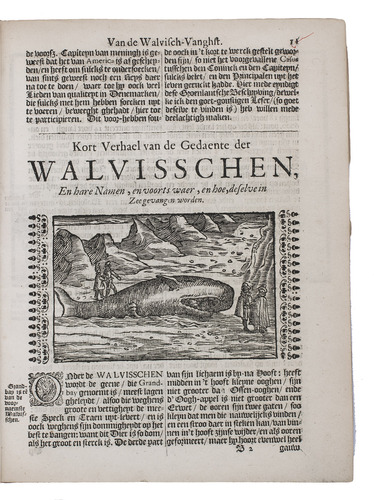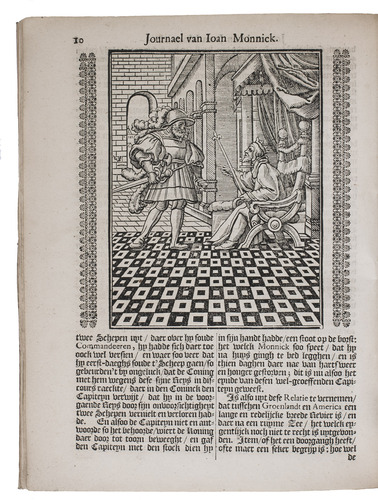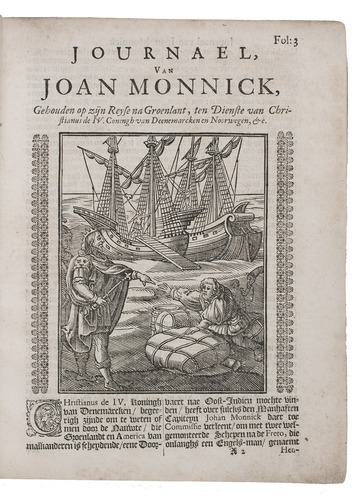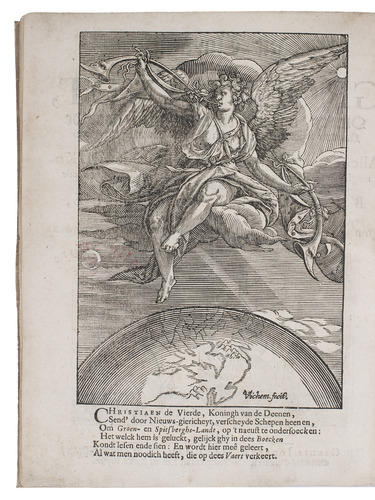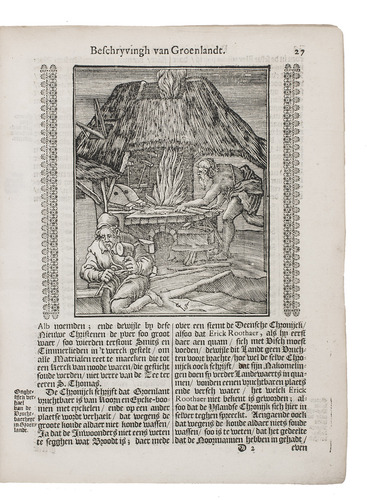 [LA PEYRÈRE, Isaac de]. [MUNK, FROBISHER and LINDENAU].
Drie voyagien gedaen na Groenlandt, om te ondersoecken of men door de Naeuwte Hudson soude konnen seylen; om alsoo een doorvaert na Oost-Indien te vinden...
Amsterdam, Gillis Joosten Saeghman, [ca. 1665]. 4to. With woodcut vignette on title-page, 16 further woodcuts on integral leaves and a woodcut ship in a cartouche, woodcut decorated initials, and decorative bands built up from cast fleurons. Set in textura types with incidental roman and italic. Late 19th-century vellum, spine with title stamped in black. 32 pp.
€ 28,500
First Dutch translation of the accounts of three voyages to Greenland by Jens Munk (John Monck), Martin Frobisher and Godske Lindenau, searching for a passage to the East Indies through the Hudson Strait. Also containing a description of Greenland and an account of whaling (including an unsigned illustration of a beached sperm whale), with new illustrations by Christoffel van Sichem IV (1642-1693). It is a Dutch translation of La Peyrère's 1647 Relation du Groenland (1647), via the somewhat abbreviated German translation published in Hulsius's 1650 collection, which contains the additional description of Spitsbergen and a discourse on whaling. La Peyrère included revised versions of Jens Munk's account of his voyage to Hudson Bay, originally published in Navigatio septentrionalis (1624), and the accounts of voyages by Martin Frobisher and Godske Lindenau.
Red armorial library stamp of the Forschungsstelle Volk und Raum on the title-page: this was a research institute active at The Hague during the occupation of The Netherlands by Nazi Germany. Good copy. Alden & Landis 663/79; Gosch, Danish Arctic expeditions II, pp. lxii-lxiii; JCB III, pp. 98-99; Tiele, Mém. 256; Sabin 28641 & 51334; STCN (4 copies); cf. Howgego, to 1800, F80-F81, L128 and M180.
Related Subjects: