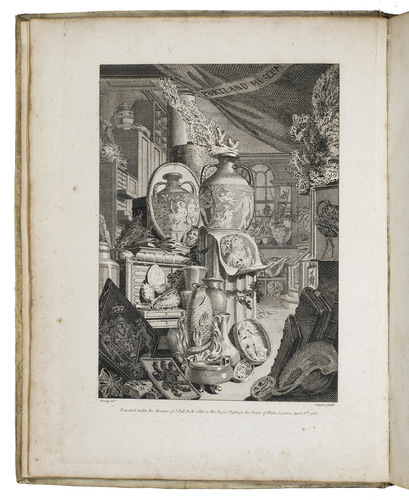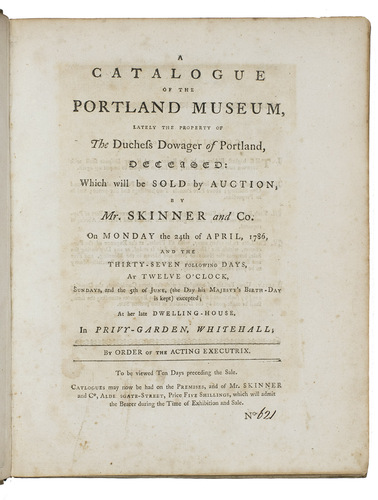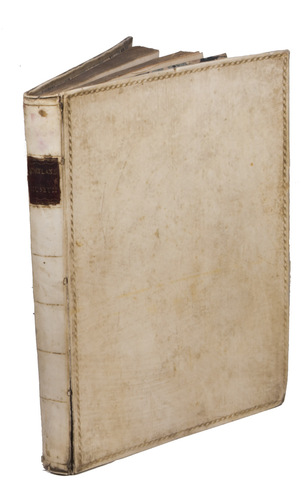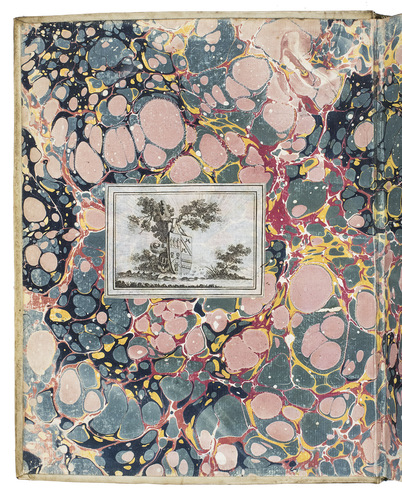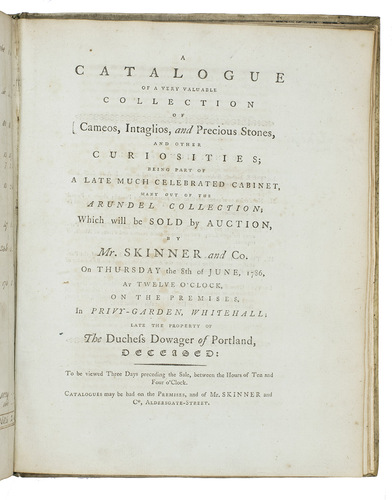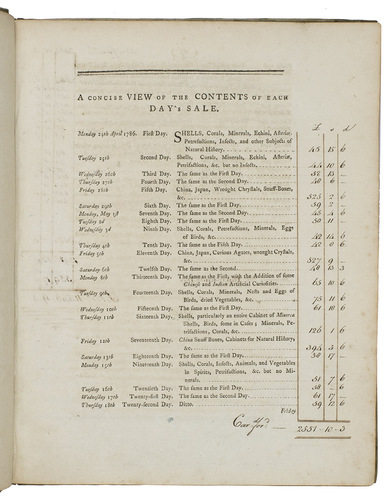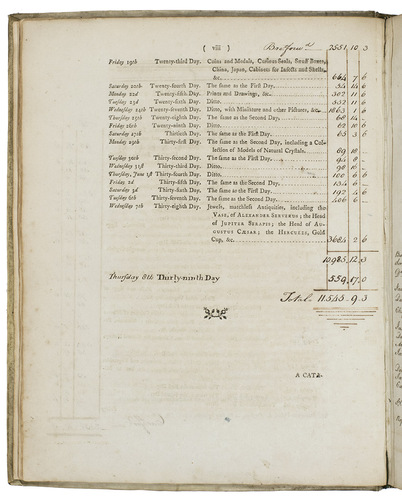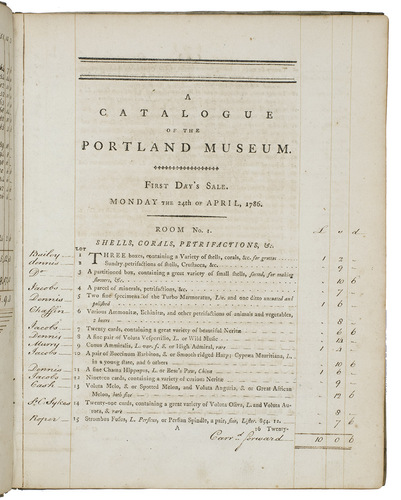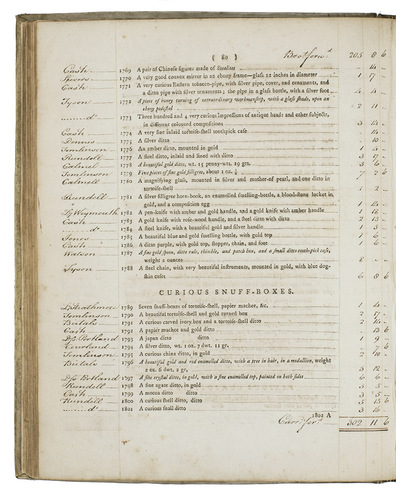 [PORTLAND MUSEUM]. [LIGHTFOOT, John].
A catalogue of the Portland Museum lately the property of the Duchess Dowager of Portland, deceased: which will be sold by auction ...
With: (2) A catalogue of a very valuable collection of cameos, intaglios, and precious stones, and other curiosities; being part of a late much celebrated cabinet, many out of the Arundel collection; which will be sold by auction ...
[London, Skinner and Co., 1786]. 2 works in 1 volume. 4to. With full-page engraved frontispiece showing the interior of the Portland Museum with numerous objects from its collection. Contemporary gold-tooled vellum. VIII, "194" [= 192]; 6 pp.
€ 18,500
The auction catalogue of the celebrated collection of Margaret Bentinck Cavendish (1715-1785), Duchess of Portland, with prices and purchasers (and some additional lots) in manuscript. Prepared by John Lightfoot, the Duchess's librarian, it describes 4156 lots, mostly natural history specimens, but also coins, pictures, china, snuff boxes, books, prints and drawings. The Duchess befriended Joseph Banks and employed the brilliant Daniel Solander to catalogue her collection of shells, aiming to have "every unknown Species described and published to the World" (preface). The sale of her huge collection was held on 38 days and included important ethnographical objects and natural history specimens from the Pacific, many collected during James Cook's voyages.
Both catalogues with prices and purchasers for all tems in a single, neat contemporary hand.
With a contemporary etched armorial bookplate and a late 19th-century engraved armorial bookplate. Slight browning, and a few spots on the title-page,but otherwise in very good condition. Binding with boards bowed, splitting the front hinge at head and foot. The catalogue of the famous Portland Museum, with all prices and purchasers. Ad 1: Beddie 4661; ESTC T28783; Forbes 116; Schuh, Portland 1; ad 2: T13048.
Related Subjects: