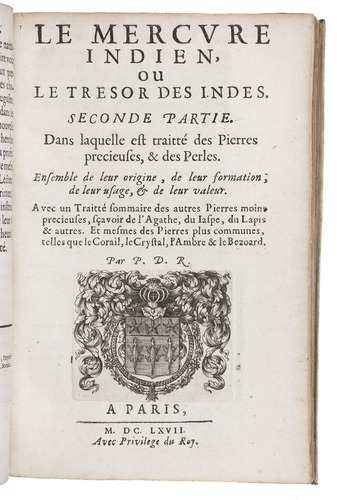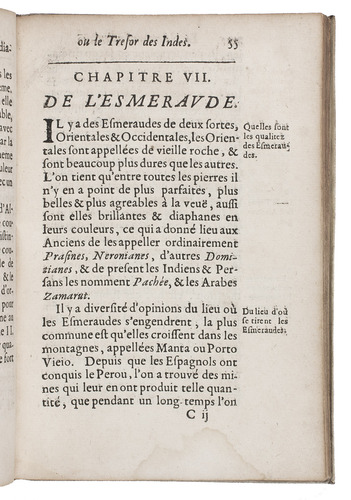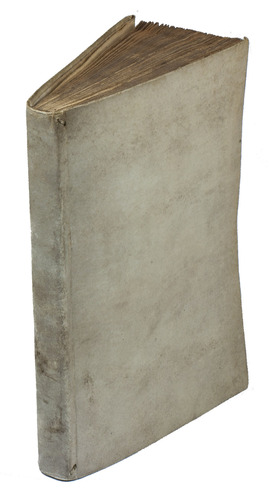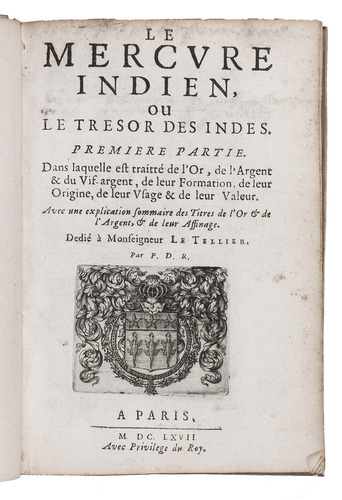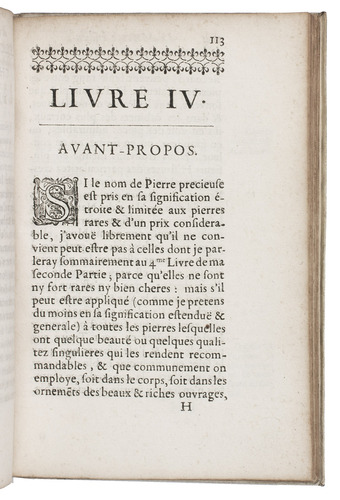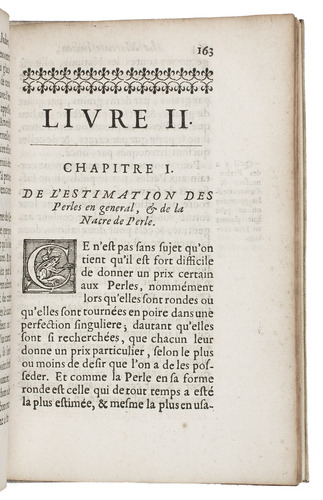 [ROSNEL, Pierre de].
Le mercure indien, ou, Le tresor des Indes.
Paris, Robert Chevillon, 1667. Small 8vo. With an engraved coat of arms on the title-pages. Later vellum. [16], 64; [16], 176 pp.
€ 5,000
First edition of a "much esteemed and sought work" on precious metals, mining and gems, by a French goldsmith. Divided in two parts, the first part "is a mining & metallurgical treatise in which gold, silver, and mercury are described in respect to their mines and methods of mining, purification of ores by smelting or otherwise, and refinement of the metals. Special emphasis is laid upon the mines of the New World" (Sinkankas). The second part, divided into four books, describes numerous types of minerals and gems but also devotes several pages to bezoar stones and their supposed medical properties as described by Arab physicians. Of this part, the second book treats pearls and contains several remarks on the fresh-water pearls of Scotland, which were then highly esteemed. Nevertheless, as the author remarks "The most perfect [pearls] are fished in the Persian Gulf, between the island of Hormuz & Basra, near Qatifa, Gombroon & Julfar" (p. 35).
Pierre de Rosnel was goldsmith-in-ordinary to King Louis XIII of France, otherwise little is known of him. In the final part of Le mercure indien he "provides a mathematical system for adjusting prices of diamonds upwards at a steepening rate with increasing weight" (Sinkankas), preceding the publication of the standard method of pricing as described by Tavernier.
Thumbed and with a few ink stains on the pages and with water stains in the lower margin of the first half of the second part; nevertheless a very good copy. Carter, Sea of pearls, seven thousand years of the industry that shaped the Gulf, pp. 93-94; Sabin 73297; Sinkankas 5569.
Related Subjects: