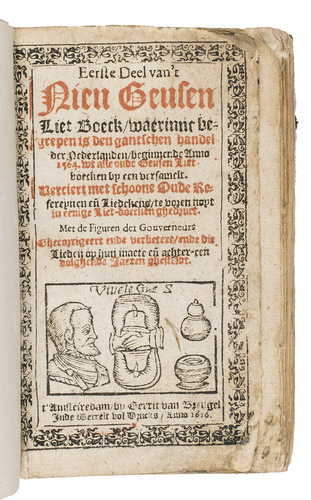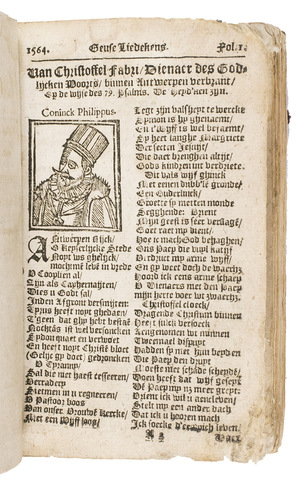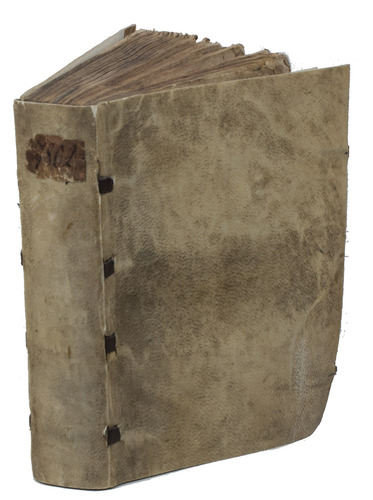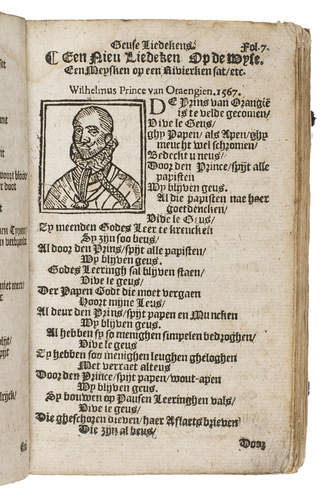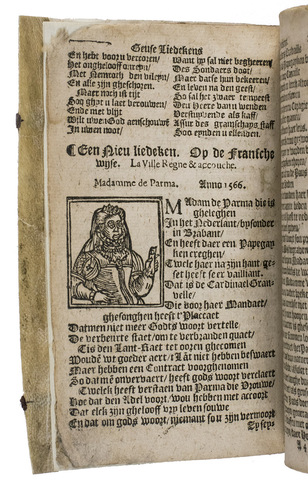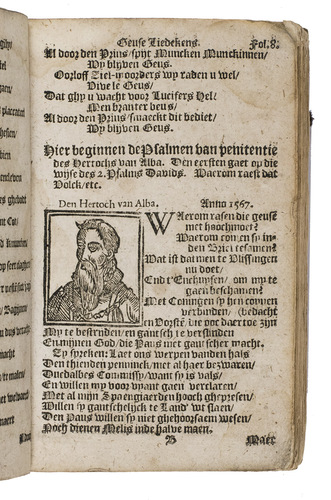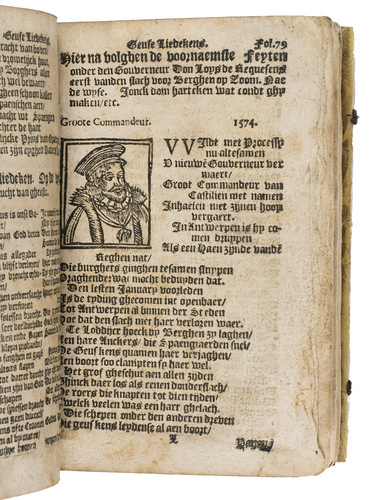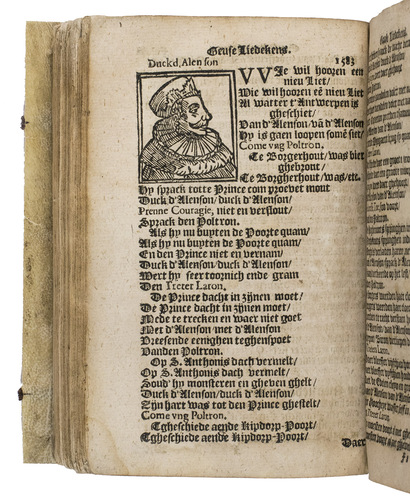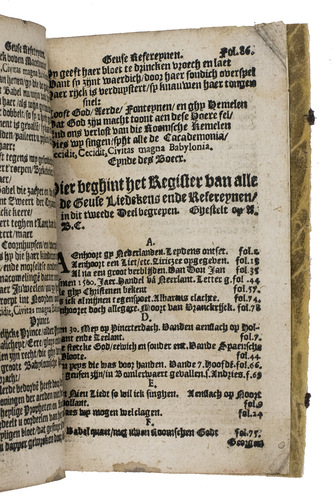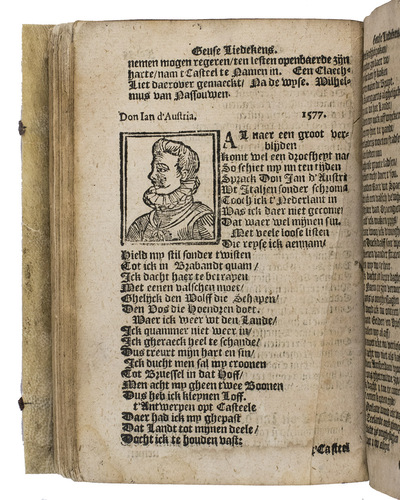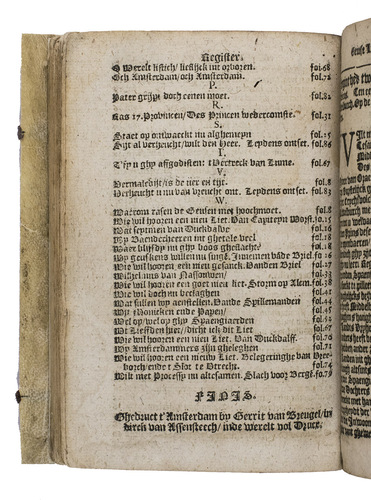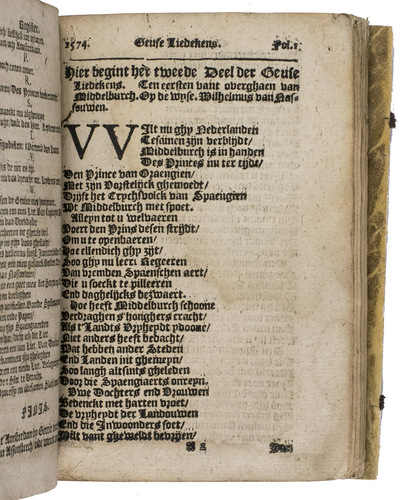 [SONGBOOK - DUTCH].
Eerste [-Tweede] deel van 't nieu geusen liet boeck, waerinne begrepen is den gantschen handel der Nederlanden, beginnende anno 1564. uit alle oude geusen liet-boecken by een versamelt. Verciert met schoone oude refereynen en[de] liedekens, te voren noyt in eenige liet-boecken ghedruct. Met de figuren der gouverneurs.
Amsterdam, Gerrit van Breugel, 1616. 2 parts in 1 volume. 8vo. Title-page printed in red and black with borders built up from typographic ornaments, woodcut on title-page, and 10 small woodcut portraits in text of the two parts together. Later limp sheepskin parchment, with remnants of ties. [1], 93, [1]; 86, [1] ll.
€ 5,000
First Breugel edition of the "nieu geusen liet boeck", the most popular songbook of the Dutch Republic, with songs about the victories against Spain and satirical songs against the papists. The name "geuzen" (literally "beggars") began as a derogatory term but was proudly adopted by the Dutch who opposed the Spanish rule in the Netherlands. Most of the songs probably originated from one-leaf prints and pamphlets with popular songs about military events, rhymed news reports and propaganda songs. The songbook also contains "Wilhelmus van Nassaue", the Dutch national anthem, and many other songs with a nationalistic or Calvinistic character. Most of the songs were written anonymously, but the book also includes songs by Coornhert, Lucas d'Heere, Arent Dircsz. Vos, Jan Fruytiers and Dirck Adriaensz. Valcoogh.
Lacking the title-page to part 2 (A1). Browned throughout with some occasional foxing, edges frayed and frequent water stains, mostly marginal. Binding in very good condition. Scheurleer, Liedboeken, p. 132; Cat. Muziekhist. Museum Scheurleer II, pp. 62-63; STCN 850883253 (part 1) and 081084854 (part 2).
Related Subjects: