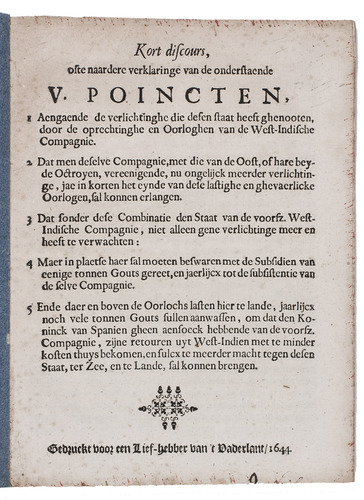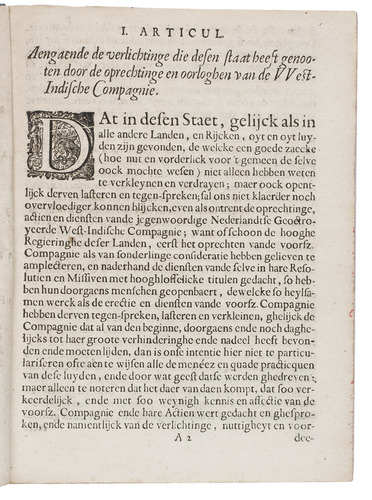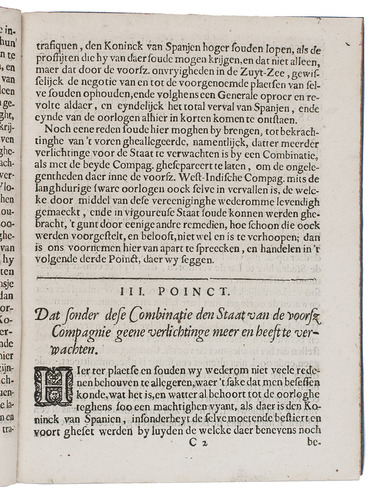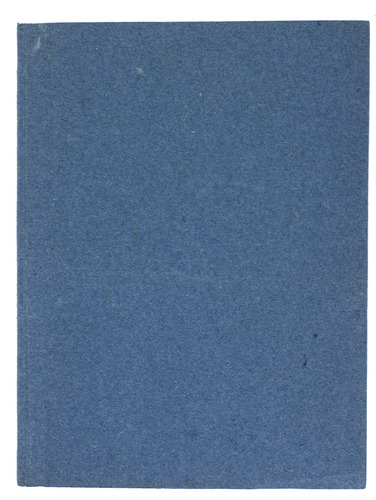 [WIC].
Kort discours, ofte naardere verklaringe van de onderstaende V. poincten, 1 aengaende de verlichtinghe die desen staat heeft ghenooten door de oprechtinghe en oorloghen van de West-Indische Compagnie. ...
[The Netherlands], 1644. Small 4to (18.5 x 14 cm). Modern wrappers. [18] ll.
€ 1,250
Rare first and only edition of a "short discourse", discussing in five points the financial profits the Netherlands made from the West India Company and the further benefits that will come from a merger of that company with the East India Company. These points all relate to America, and the commerce of the Dutch in the West Indies.
The red from the sprinkled edges of the bookblock left some traces on the extremities of the title-page; a very good copy. Asher 194; Knuttel 5122; Landwehr & V.d. Krogt, VOC 64; Sabin 38245; STCN (4 copies); WorldCat (8 copies, incl. 3 the same); not in Borba de Moraes.
Related Subjects: