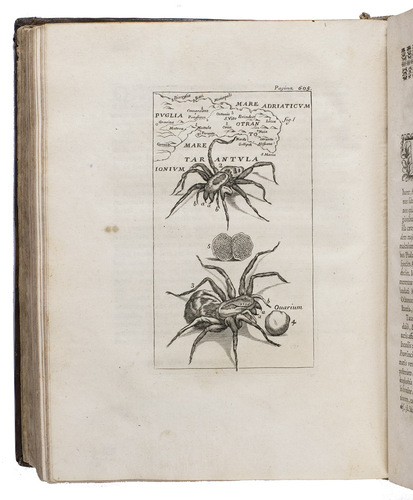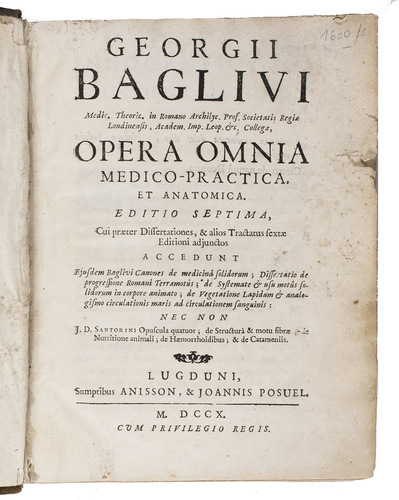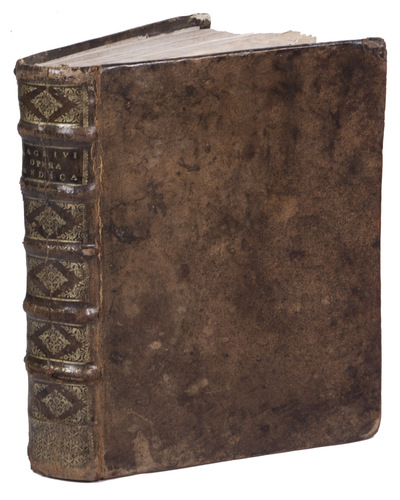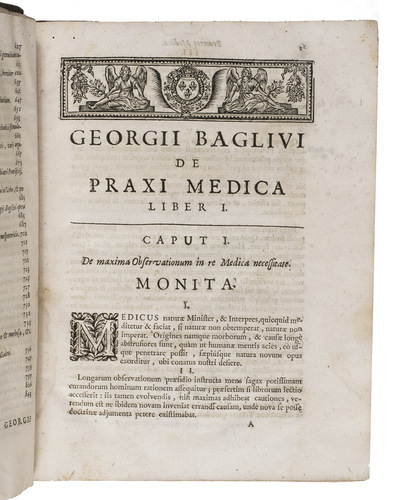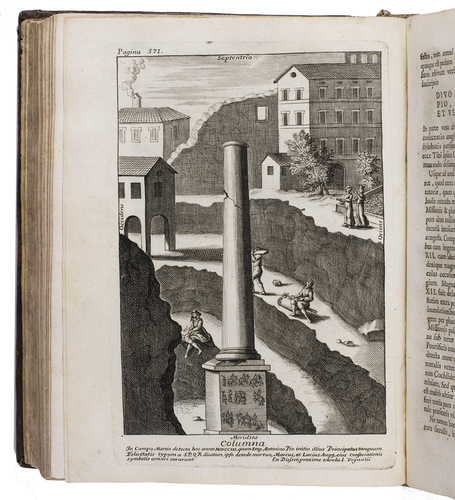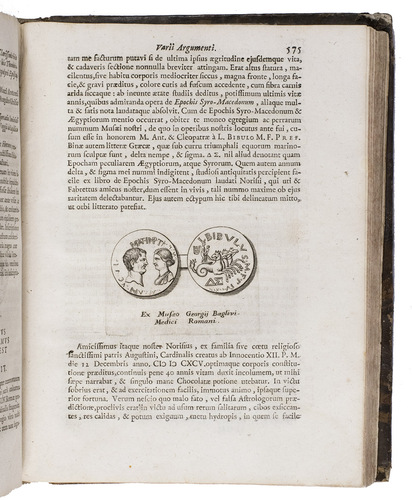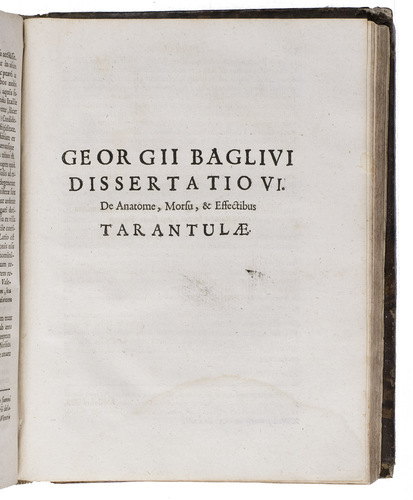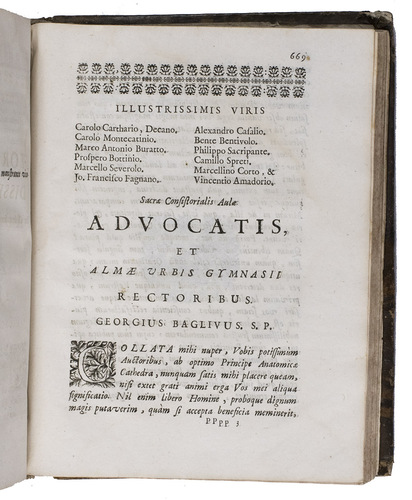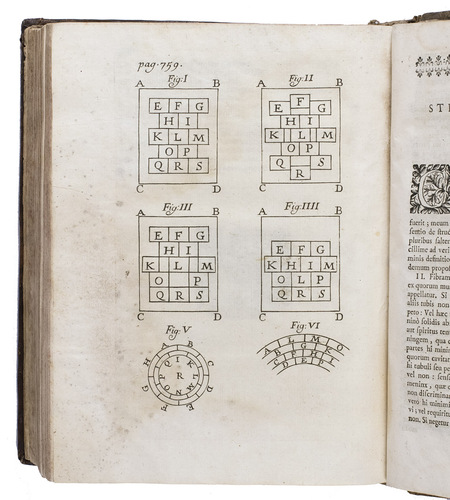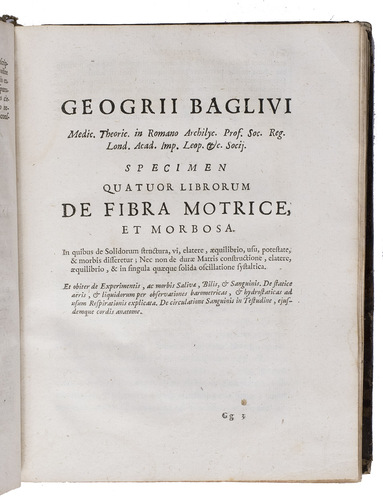 BAGLIVI, Giorgio.
Opera omnia medico-practica, et anatomica. Editio septima.
Lugduni [= Lyon], Anisson & Joannis Posuel, 1710. 4to. With 3 engraved plates, including the famous one showing two tarantulas, 3 woodcut illustrations in the text, numerous woodcut decorated initials, some headpieces built up from typographic ornaments and some floral woodcut tailpieces. Contemporary brown sprinkled calf. [6], XXXIX, [11], 854, [2] pp.
€ 1,750
New quarto edition of the complete works of the famous Italian physician, Giorgio Baglivi (1668-1707). Contains in particular his dissertation illustrated with a plate on "The anatomy, the bite and the effects of the tarantula", published in 1696. Baglivi studied the anatomy of the tarantula, its habitat, the nature of its poison and the effects it had on humans and other animals. He took the analysis of these elements as an opportunity to describe the region where most cases of tarantula bites were recorded, Puglia, and the benefits of the - apparently - most effective therapy to cure these bites: music.
Giorgio Baglivi, born in Ragusa and died in Rome, was the doctor of Popes Innocent XII and Clement XI. The latter appointed him a position as the professor of surgery and anatomy at the College of Sapience in Rome. He formulated a doctrine which rehabilitated the role of the solid parts of the human body (of their contractile properties and of the vital forces which animate them), whereas following Paracelsus and Jan Baptist van Helmont, exclusive importance was attached to liquids. Recognized therefore as a leader of the "solidists", he became a member of the Royal Society in 1698. The first edition of Baglivi's complete works published in Lyon dates from 1704. They were later, in 1788, reprinted by Philippe Pinel in Paris. The present work also includes a text by Giovanni Domenico Santorini (1681-1737), an Italian anatomist best known for his dissections of the human body.
The spine is cracked and the hinges are somewhat weakened. Somewhat water-stained throughout, some wormholes in the head margin of the first 100 pages, not affecting the text, the title-page is slightly damaged, not affecting the text. Lacking the frontispiece (the portrait of the author). Blake, 18th-century printed books in the NLM, p. 27; cf. Castiglioni, A history of medicine, pp. 539, 548; (1704 Lyon ed.) Garrison & Morton 68; (1714 Lyon ed.) Wellcome, vol II, p. 85.
Related Subjects: