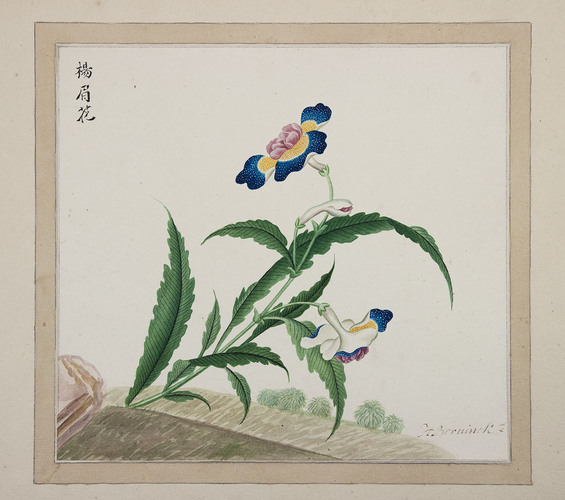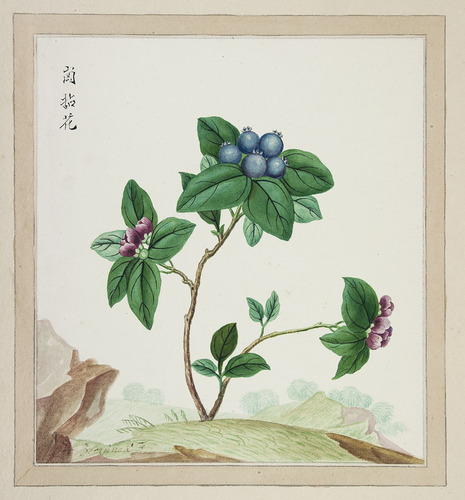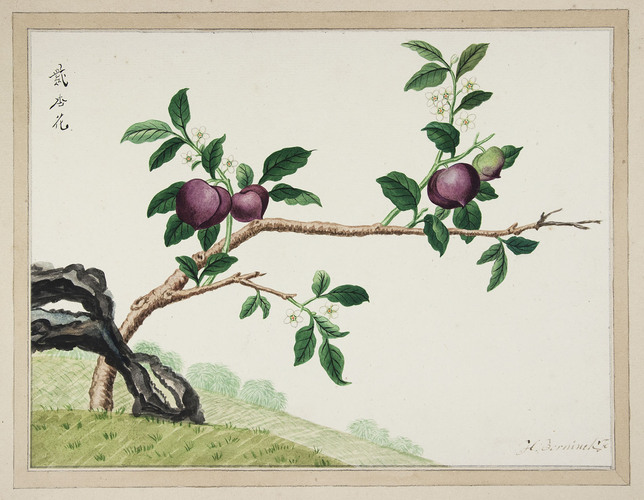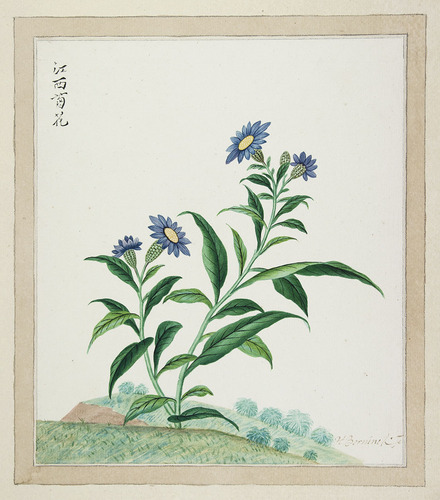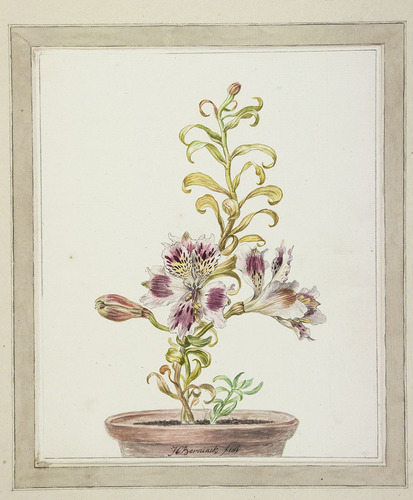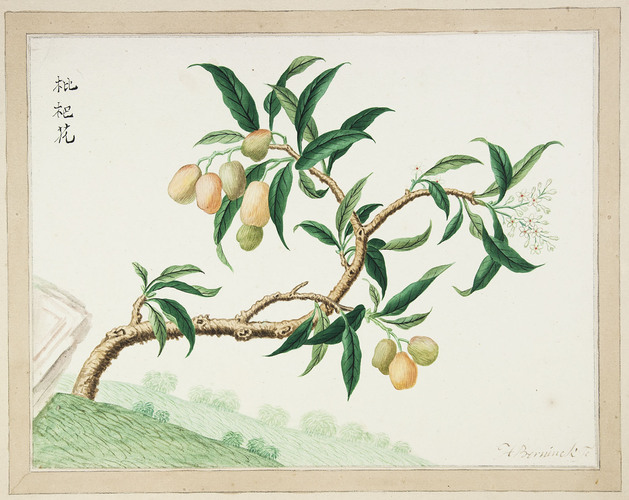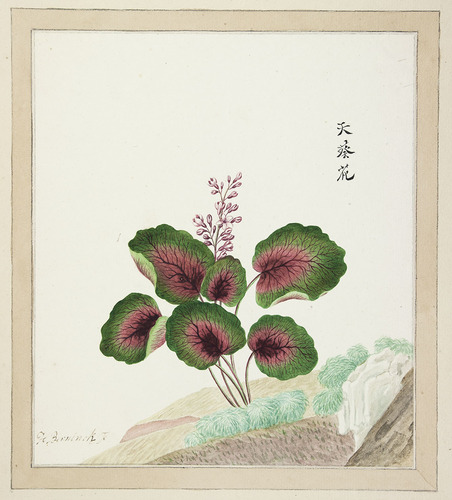 BERNINCK, H[endrik?].
[7 botanical watercolour drawings].
[Netherlands, ca. 1776]. Set of 7 watercolour drawings on laid paper of various sizes ranging from 23×19 to 23×30.5. Each mounted on a backing sheet in modern passepartout.
€ 15,000
A set of botanical watercolour drawings signed by the Dutch artist H[endrik?] Berninck who was active in Amsterdam from ca. 1770 until at least 1789. The set includes 6 watercolours after Chinese originals, each depicting a flower, woody plant or branch from a fruit tree set on a somewhat flat background, and 1 floral still life, showing a flower in a pot, with 2 blossoming buds. Berninck started as a copper smith, but was able to live as an artist after an inheritance. Few of his works are known to survive, all flower paintings and drawings in the style of Jan van Huysum and Rachel Ruysch.
Only a few very tiny specks, otherwise all in fine condition. For the artist: Scheen, p. 84; Thieme & Becker III, p. 460; Wurzbach I, p. 92.
Related Subjects: