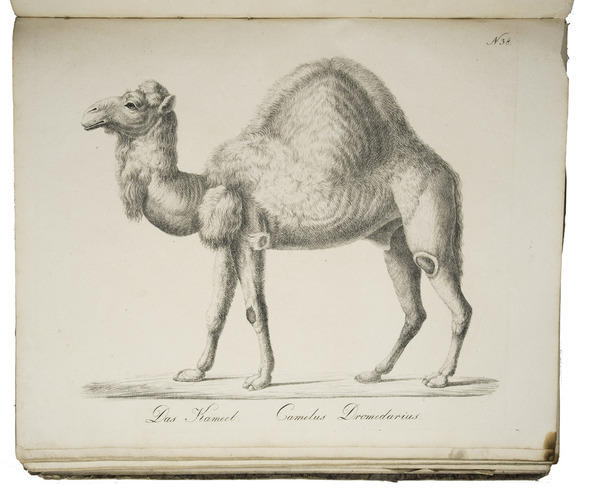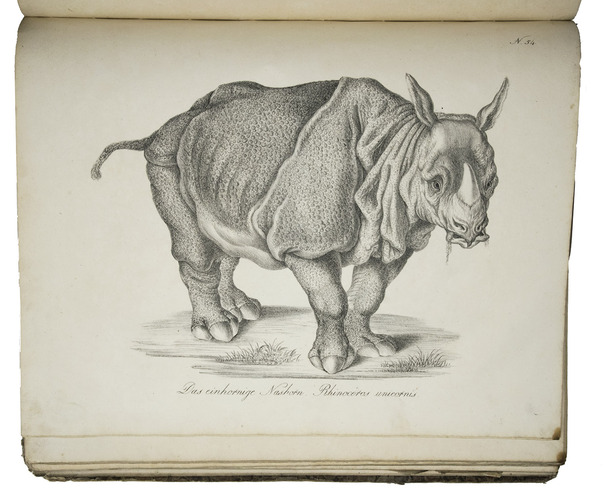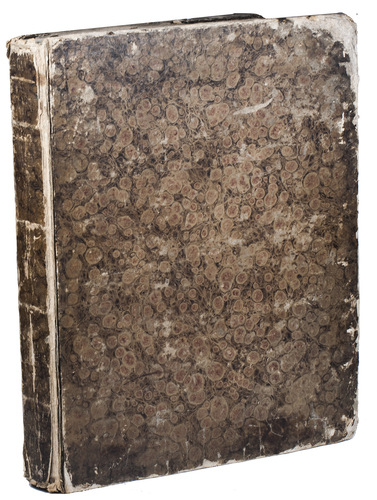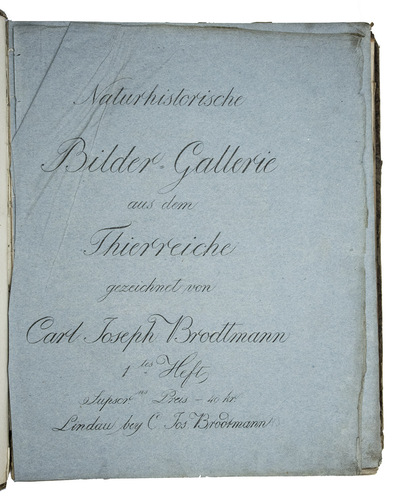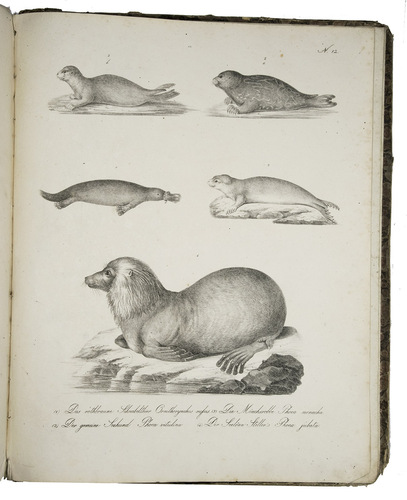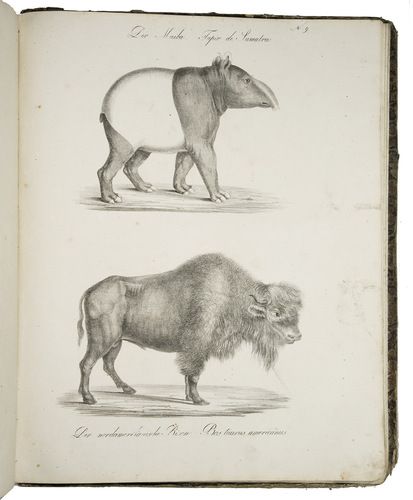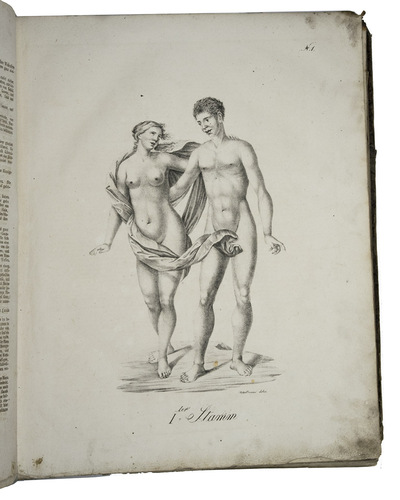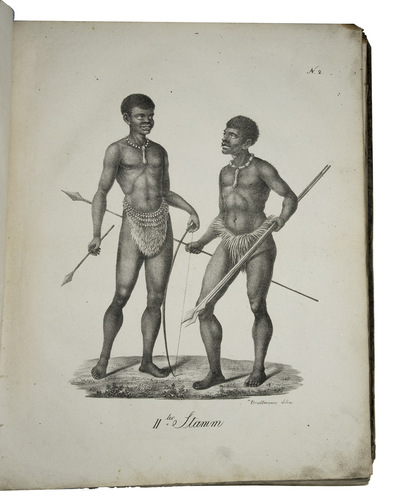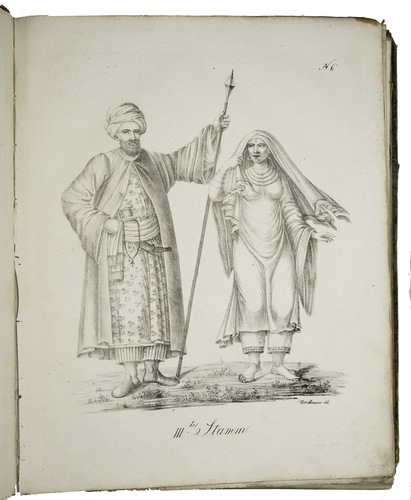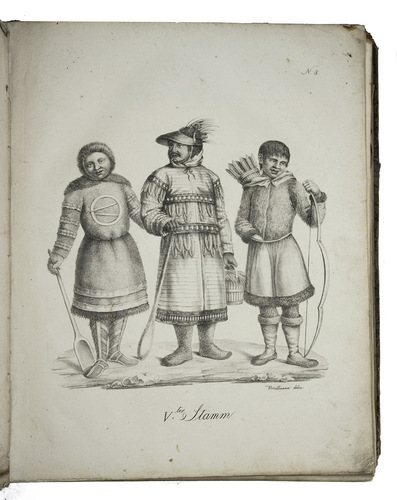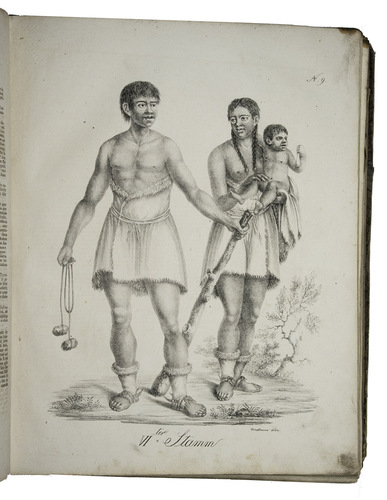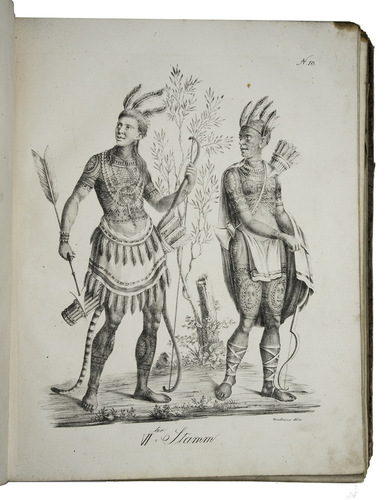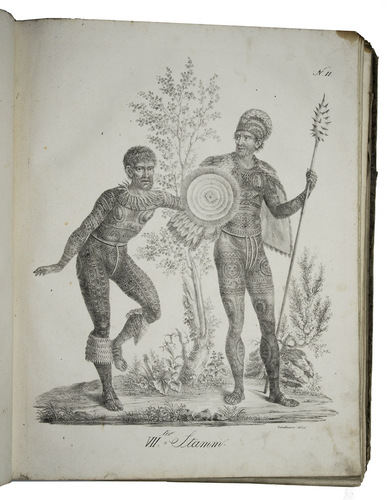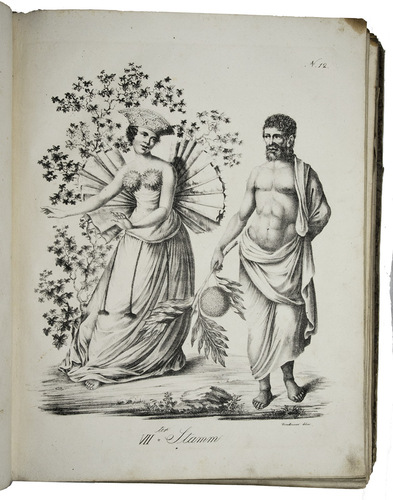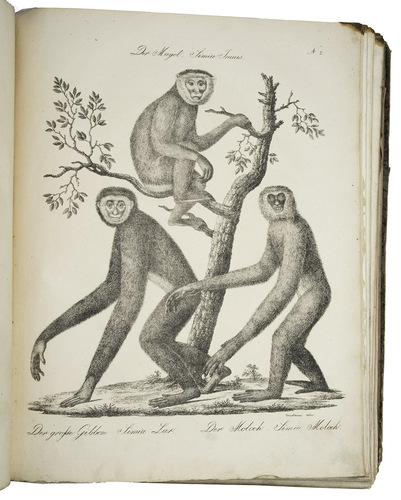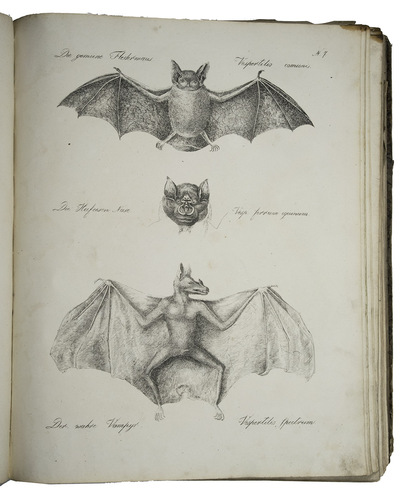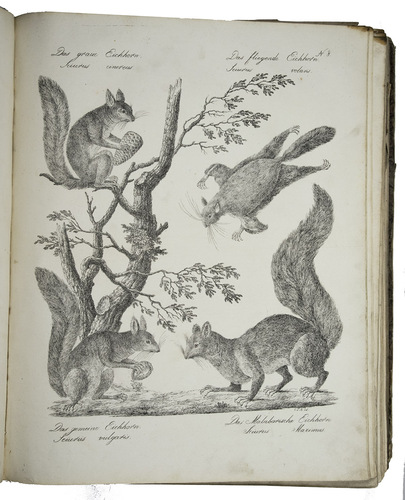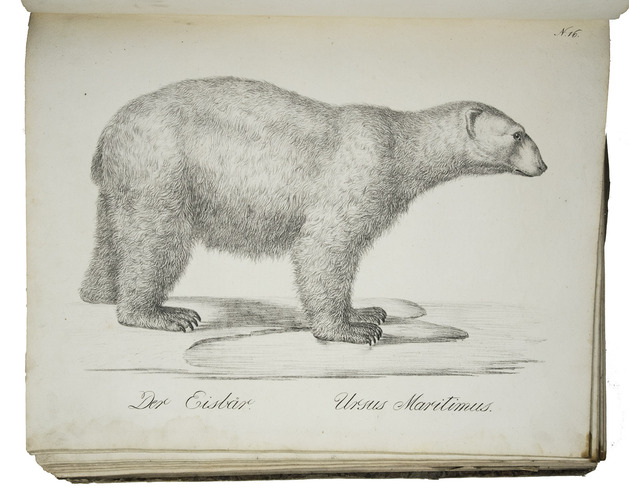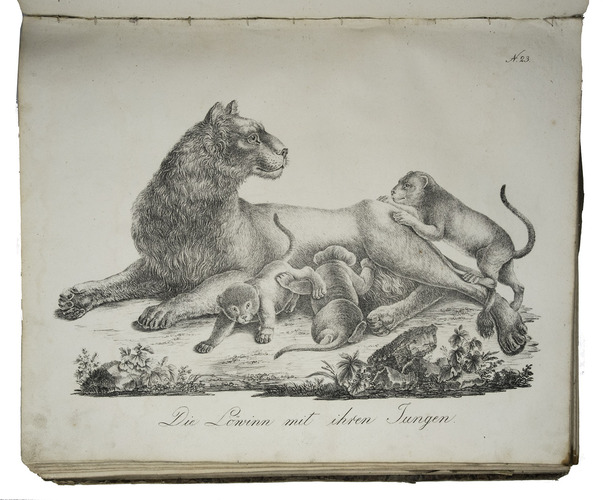 BRODTMANN, Karl Joseph.
Naturhistorische Bilder-Gallerie aus dem Thierreiche.
[Zurich or Schaffhausen?], Brodtmann, [1816 and later] (title-page of the "ersten Heft": Lindau, 1816). Heft 1-33 including the supplements, bound in 1 volume. Large folio (46 x 38 cm). With a lithographed title-page and 144 lithographs drawn by Brodtmann himself showing humans, other mammals, reptiles and amphibians, birds, insects, etc. 19th-century brown marbled paper over boards. [8] (title and index) ll.; 36 (Heft 1-18); 16 (Heft 26-33); 6 (Heft 19-21); 10 (Heft 22-25); 4 (Supplement) pp.
€ 18,500
First edition of the complete series of Karl Joseph Brodtmann's lithographed natural history plates, most showing animals, including the plates in the supplement, not mentioned by Winkler. Brodtmann (1787-1862) was a Swiss artist, lithographer and printmaker. He is especially known for his beautiful and vivid lithographs of animals, respecting scientific accuracy. The present work contains 6 series with a total of 144 lithographs by Brodtmann, each series separately numbered, opening with a series of 12 plates showing people from all over the world, with their costumes, including East Indians, Sandwich Islanders and Inuits. The second series, forming the largest part of the work with 60 plates, shows other mammals: monkeys, bears, canidae (including wolves and hyenas) and felidae (including lions, tigers and panthers), horses and their riders (including an Arabian horse), mice, rats, bats, sciurdiae (squirrels and some other rodents), camels, elephants, giraffes, sheep, deer, rhinoceros, walruses, whales, dolphins and many more. Here as in the other series, many plates depict more than one species, so it covers a large number of mammals. They are followed by 32 plates of birds, including some exotic ones like parrots, toucans, a pelican, a nightingale and some birds of prey, including vultures and a condor. But Brodtmann also adds more common birds, like geese and galliformes (gamefowl). The work continues with 12 plates of reptiles and amphibians, including turtles, snakes, frogs and crocodiles. He ends his zoological plate collection with 16 plates mostly devoted to insects, depicting several species of beetles, butterflies and caterpillars, termites and flies, but also worms, arthropods, including scorpions), and spiders. Descriptive texts accompany all plates in the 33 Heften. The present copy also includes the 12 supplementary plates, including their texts, adding, for example, proboscis monkeys, lemurs, flying squirrels and several kinds of seals.
The first part ("ersten Heftes") includes the original publishers wrappers, lithographed on blue paper, bound after the lithographed title-page. Heften 26-33 (birds) are bound between Heft 18 (the last on mammals) and Heft 19 (the first on reptiles and amphibians). Binding professionally restored and reinforced, covers are slightly rubbed and the extremities of the covers are slightly browned. Small brown stain on the top right corner of the outer edges. Edges of some plates a bit frayed and dust-soiled (especially plate 4 in the supplement), small tears in a few plates (not or barely affecting the image) have been professionally restored. Overall in very good condition. A very rare complete edition of Brodtmann's beautiful natural historical plates. Winkler 105 (not noting the supplement); not in Nissen, ZBI.
Related Subjects: