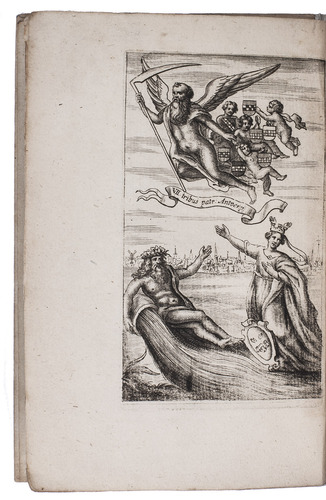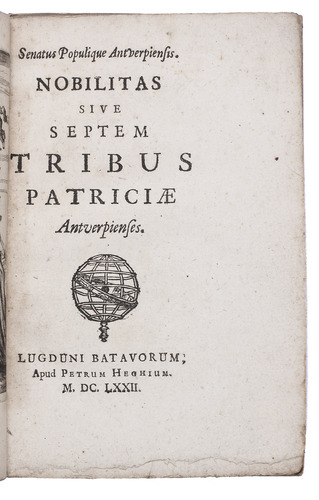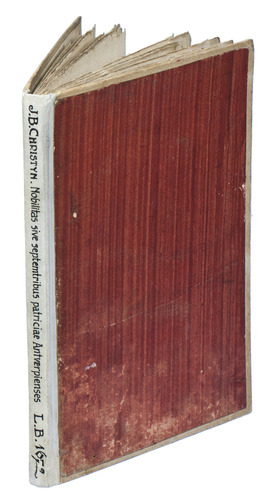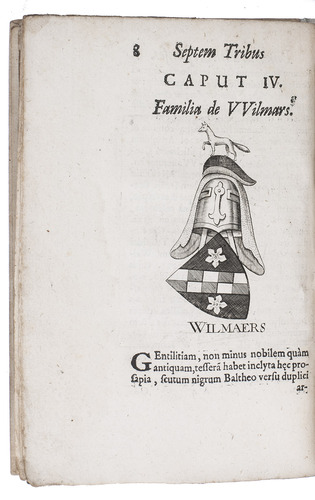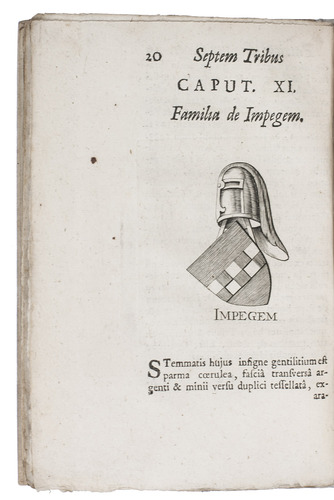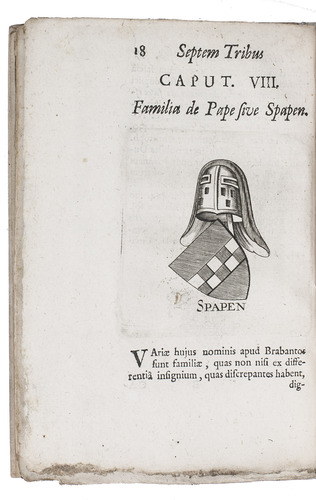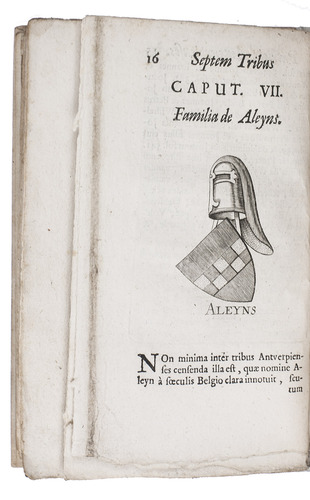 CHRISTYN, Johannes-Baptista.
Senatus populique Antverpiensis. Nobilitas sive septem tribus patriciae Antverpienses.
Leiden, Petrus Heghius [printed in Brussels by Philippe Vleugart], 1672. 8vo. With an allegorical frontispiece showing a personification of time accompanying the crests of the seven houses above personifications of the Scheldt and the city of Antwerp and 7 engraved coatsofarms in text. Modern half parchment, red paste paper sides. [10], 55 pp.
€ 1,950
Genealogy of the seven noble houses of Antwerp and chronology of the magistrates of the city. Magistrate offices in Antwerp were traditionally divided between members of the seven patrician families, whose members were supposedly descendants of the companions of the legendary Silvius Brabo. Christyn gives each of these families a short description and genealogy together with an illustration of the family crest. The second part of the book lists the magistrates of the city, with most of the lists starting in the 13th or 14th century.
Johannes-Baptista Christyn (1630-1690) was a Flemish lawyer, diplomat and statesman. He wrote several genealogical, historical and judicial treatises, the most famous being the Jurisprudentia heroica (1689), a judicial study on the nobility in the Spanish Netherlands.
Decorated paper on the boards slightly damaged and faded, otherwise a very good untrimmed copy. Anet (7 copies); STCN (2 other copies).
Related Subjects: