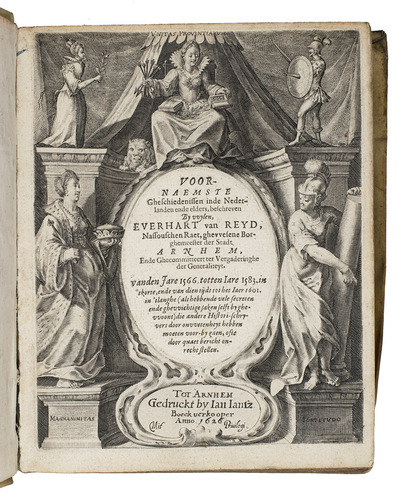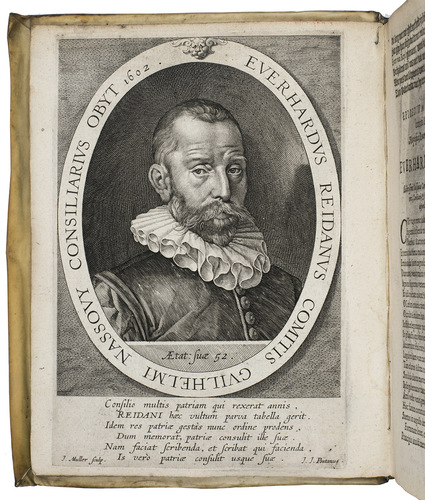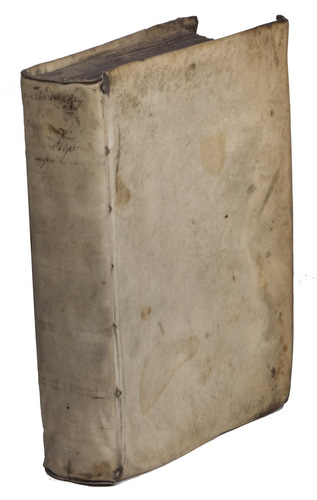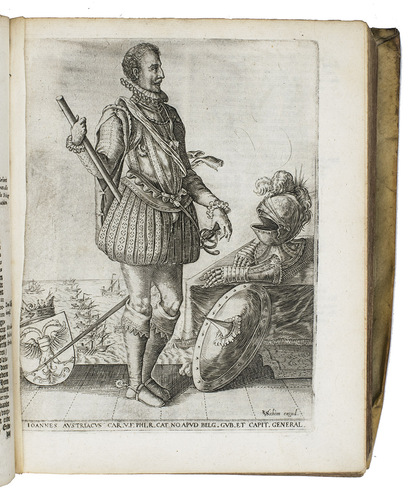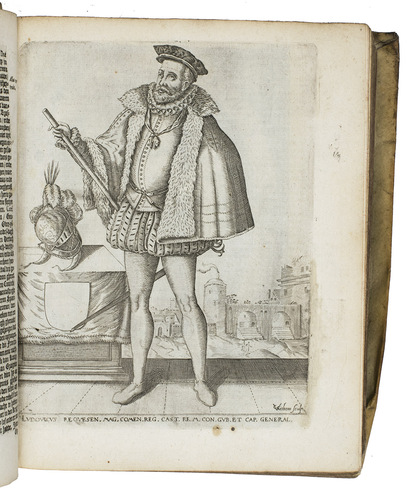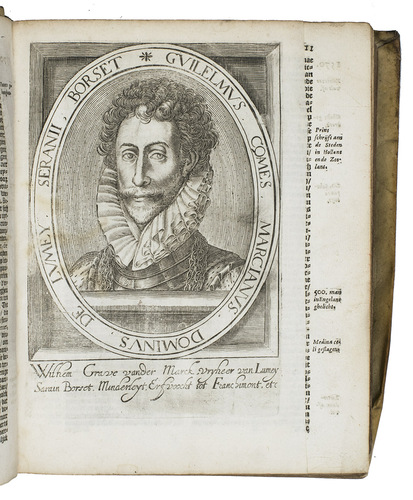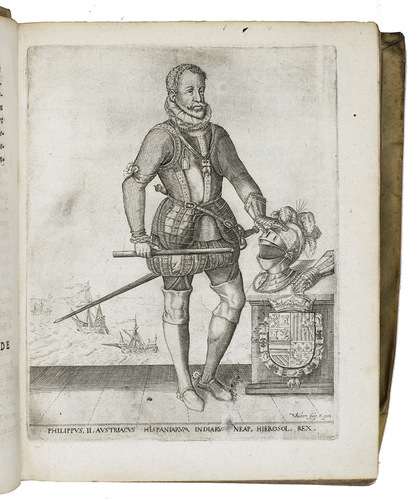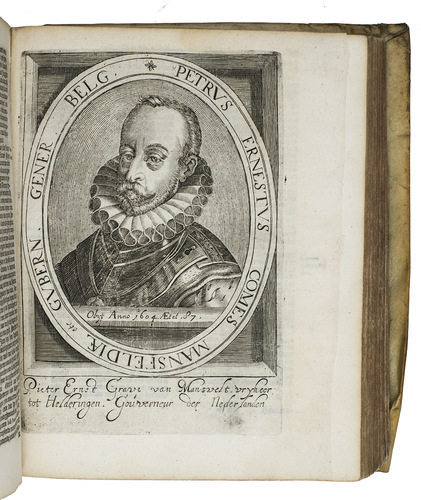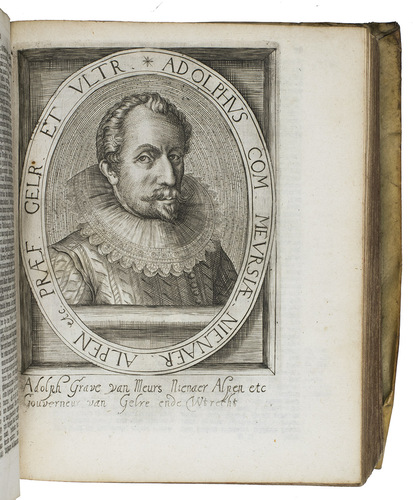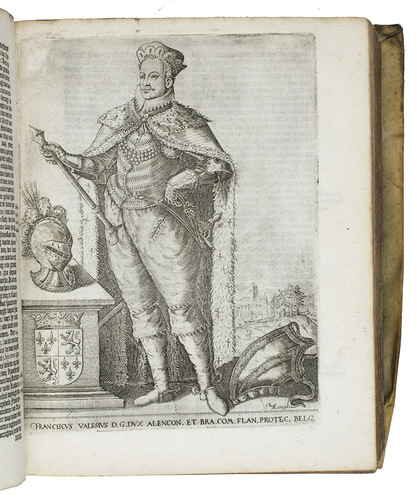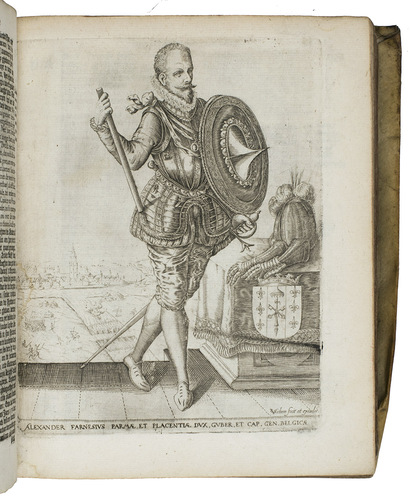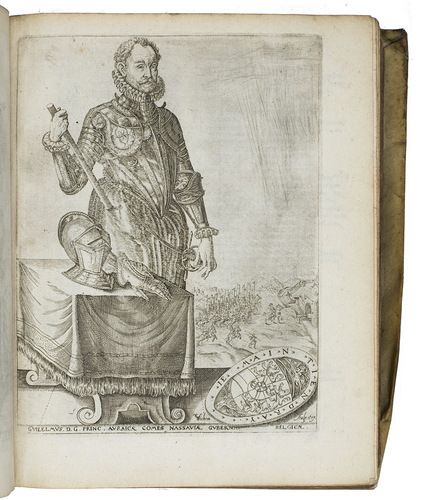 REYD, Everhard van.
Voornaemste gheschiedenissen inde Nederlanden ende elders, vanden Jare 1566 totten Iare 1583.
Arnhem, Ian Iansz., 1626. 4to. With engraved title-page and 25 portraits, mostly by C. van Sichem and K. van Sichem. Contempory vellum. [16], 734, [14] pp.
€ 1,950
Extensive historical treatise on the first years of the Eighty Years War between Spain and the Low Countries by Everhart van Reyd, with beautifully engraved portraits of important historical figures like Philip II, king of Spain, Ferdinand Alvarez, duke of Alva, William, prince of Orange, and Maurice, prince of Orange. Some of the portraits were also used in E. van Meteren's Niederländische Historien (Antwerp, 1611), and also in the Dutch editions of the same work (Amst., 1647, 1652, 1663). The first portrait, by J. Muller, with a Latin verse of J.J. Pontanus underneath, shows the author at the age of 52.
With the bookplate of C. Carsten. Slightly waterstained. Overall in good condition. Nijhoff, Bibl. Hist. Neerl. III, 1279; Van Someren, Portr., 51; Hollstein XXVII, p. 67, K. van Sichem, and p. 24, C. van Sichem.
Related Subjects: