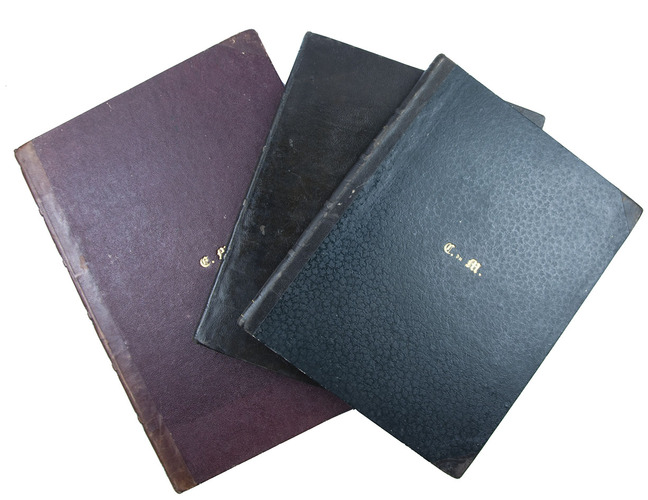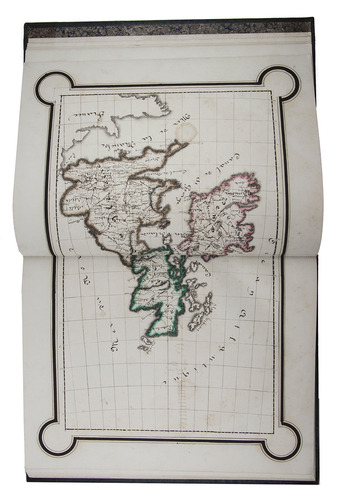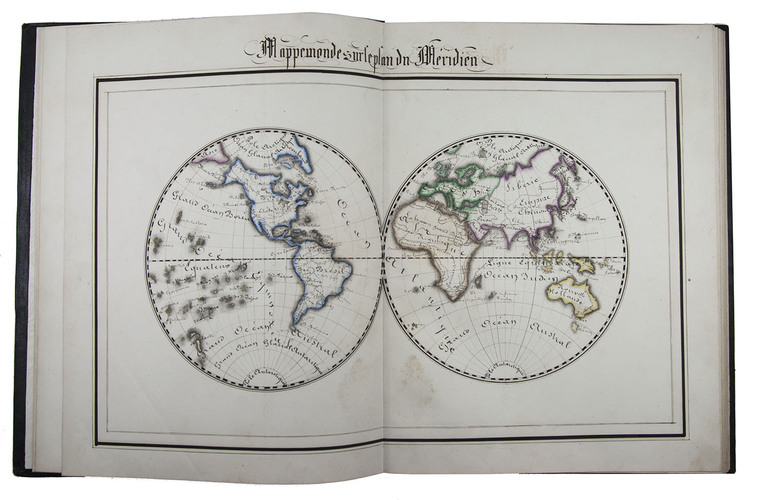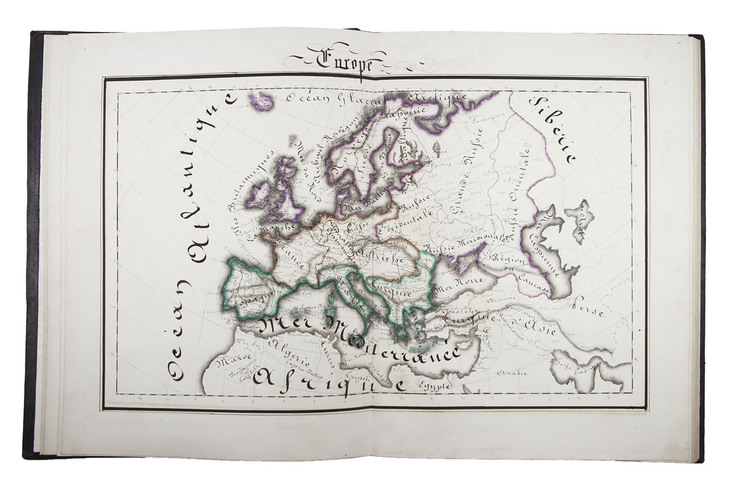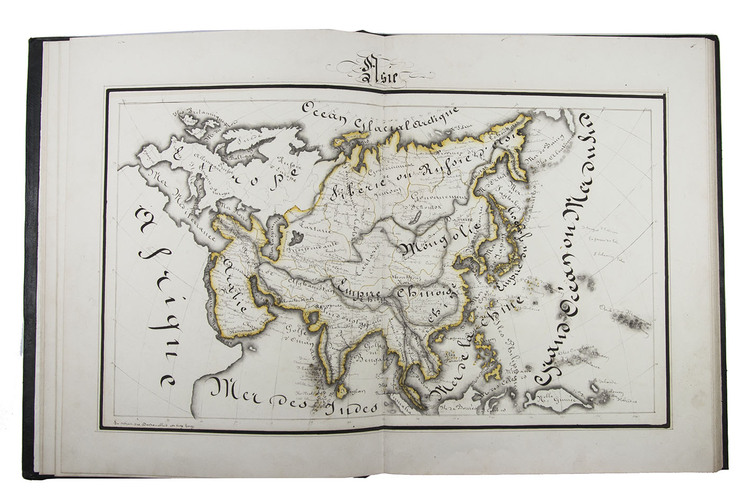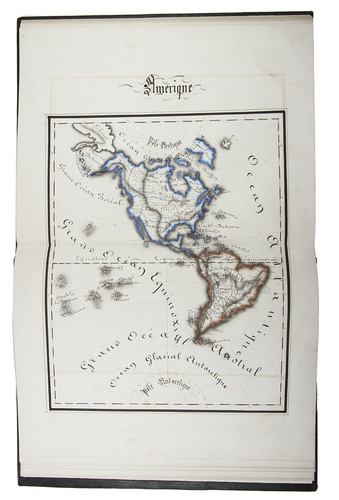 [ATLAS - HISTORICAL].
Atlas historique. - Souvenirs historiques. - Tableaux et cartes.
[Montpellier?], [date on spine of vol. 1:] 1851. 3 volumes. Folio (vol. 1) and large 4to (vols. 2-3). Neatly written manuscripts on paper with 23 graphically vibrant maps, coloured in outline with subtly shaded washes in grey (for the coasts) and numerous bright colours (for political boundaries), and with calligraphic headings. Contemporary bindings: vol. 1 red half goatskin; vol. 2 black half goatskin; vol. 3 black sheepskin. [1], [26 double]; [1], [22 double]; [1], 30 double, [1] ll.
€ 1,750
A 3-volume historical manuscript atlas with beautiful manuscript maps, the volumes titled: Atlas historique, Souvenirs historiques and Tableaux et cartes. The Atlas historique contains finely calligraphed chronological tables displaying events in ecclesiastical history, the history of the Roman Empire and France, from the first century to 1850, followed by coloured double-page maps of France, the Ottoman Empire, Europe and the Roman Empire. The Souvenir historiques has the same structure, but is solely devoted to the history of England, Spain, Germany and Italy, covering the period from the fifth century to 1850, with coloured double-page maps of the British Isles, the Iberian Peninsula, the German states, and Italy. The Cartes et tableaux is the most ambitious volume, containing no fewer than 14 coloured double-page maps, including two world maps, maps of Africa, Asia, America, Oceania, Europe, etc., and numerous chronological tables.
The ink has sometimes left a browned shadow on the back of the leaves or facing leaves and occasionally eaten a small hole in the paper, but the atlas is otherwise in very good condition. Bindings slightly chafed. A graphically vibrant French historical manuscript atlas.
Related Subjects: