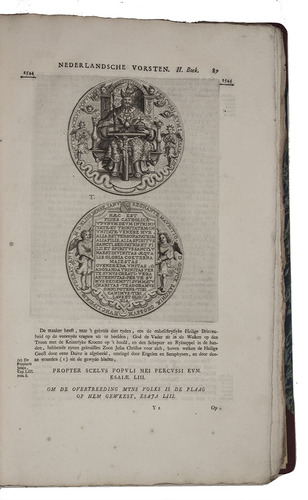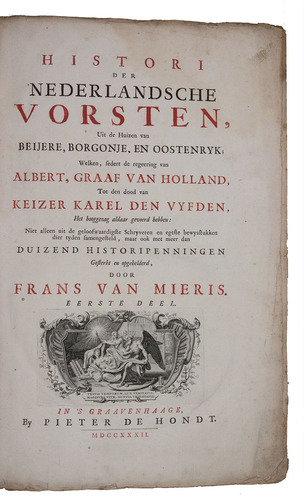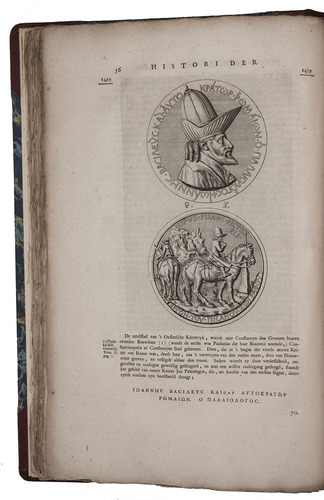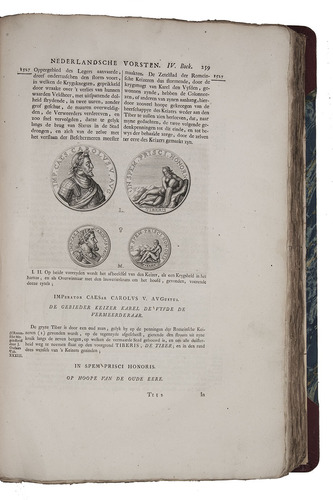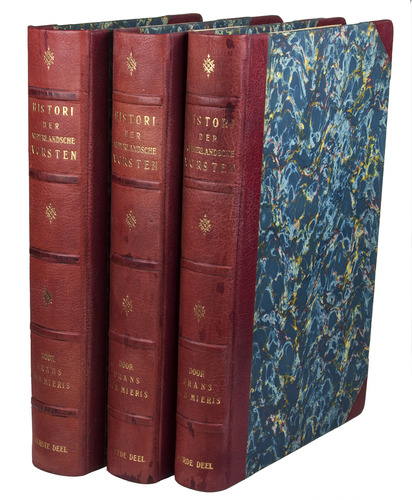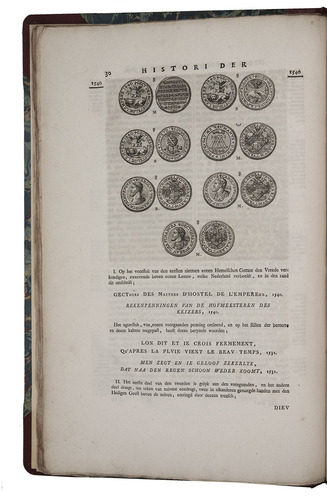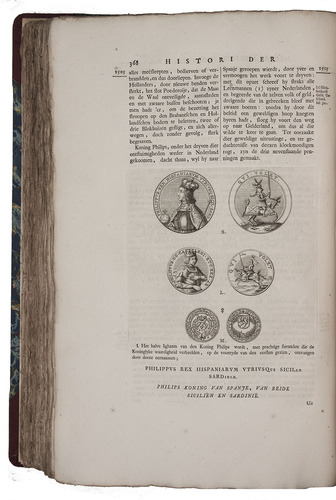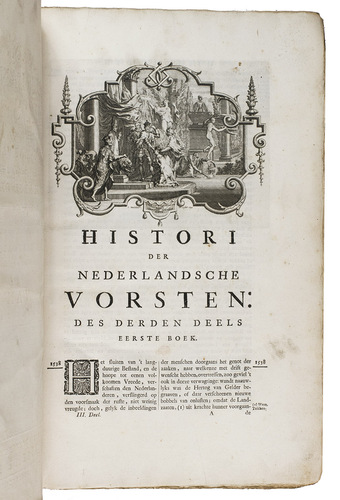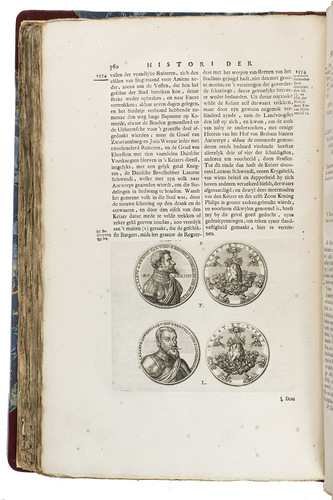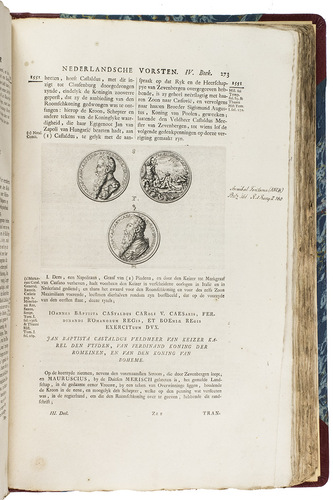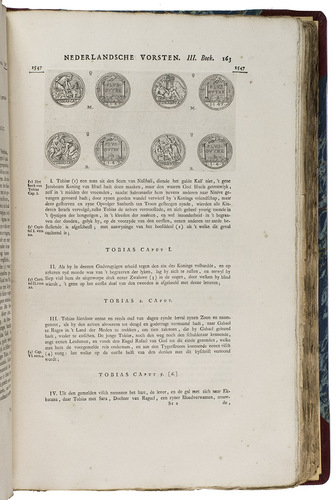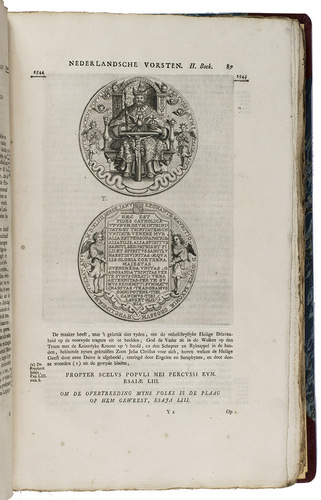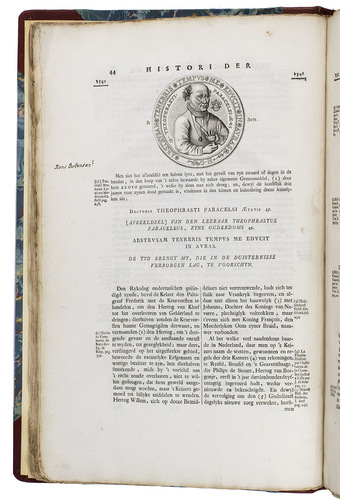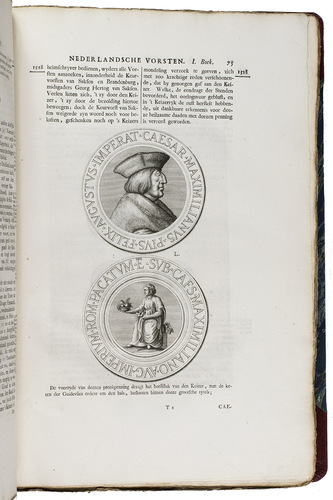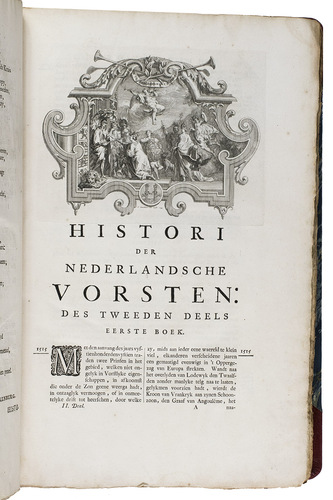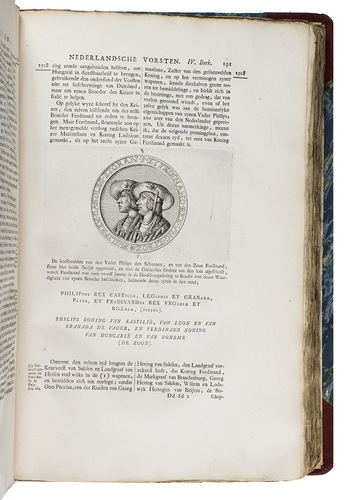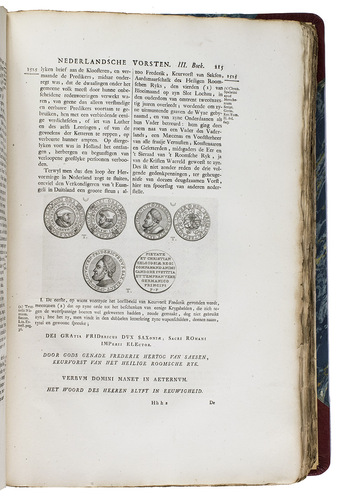 MIERIS, Frans van.
Histori der Nederlandsche vorsten, uit de huizen van Beijere, Borgonje, en Oostenryk; welken, sedert de regeering van Albert, Graaf van Holland, tot den dood van Keizer Karel den Vyfden, het hooggezag aldaar gevoerd hebben.
The Hague, Pieter de Hondt, 1732-1735. 3 volumes. Large folio (41 x 26.5 cm). With an engraved dedication page by Jan Wandelaar, a number of engraved vignettes and ca. 1000 engraved reproductions of both sides of coins and medals. Volume 1 with 2 letterpress folding genealogical tables. Lacking the frontispiece by Bernard Picart. Modern red half morocco. [32], 466, [107]; [8], 484, 56; [4], 446, [58] pp.
€ 1,000
First and only edition of an important history of the rulers of the Netherlands in the 15th and 16th centuries, when the country was part of the Burgundian and Habsburg empires. The book is lavishly illustrated with about a 1000 reproductions of coins and medals illustrating the many protagonists, among which are rulers, statesmen, clergymen, artists, scholars and philosophers.
With some early 20th century annotations. Some water stains on the spines, a large water stain on the top right of the first 6 leaves of volume 1 and wormholes in the last 13 leaves of volume 3. Lacking the frontispiece, but otherwise in good condition. Brunet VI, 25144; Graesse IV, 521; STCN.
Related Subjects: