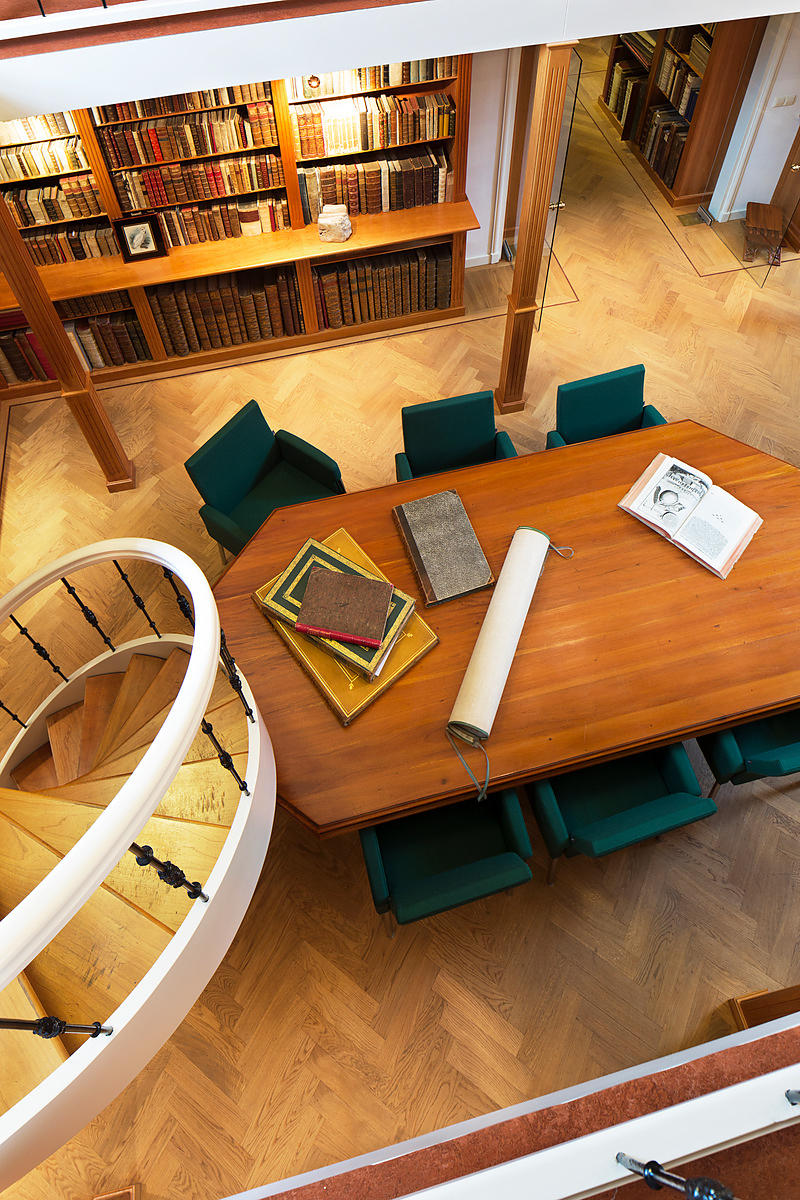 [ALBUM AMICORUM - GERMANY]. BÖKEL (BÖCKELIUS), Wilhelm.
[Album amicorum of Wilhelm Bökel junior].
Stettin (Szczecin, Poland), Helmstedt, Jena, Leipzig, Groningen, Leiden and Rotterdam, 1616-1651. 4to. Manuscript on paper, with most entries in Latin, and mottos also in Greek, French and German. Title-page with an elaborate cartouche in coloured gouaches highlighted with gold, with "GVIELMVS BOCKELIVS/IVNIOR" in silver below his coat of arms and above a scene perhaps showing Lucretia. Further with 49 coloured gouaches highlighted with gold showing coats of arms, costumes and various scenes (some cut out and mounted on the album's leaves), a pen and ink wash drawing, 23 full-page engraved portraits, 18 full-page engraved views, an engraved image of Mercury, and 12 full-page engraved emblems. Modern gold-tooled calf, gold-tooled board edges, new endpapers. 351 ll.
Full description
€ 35,000