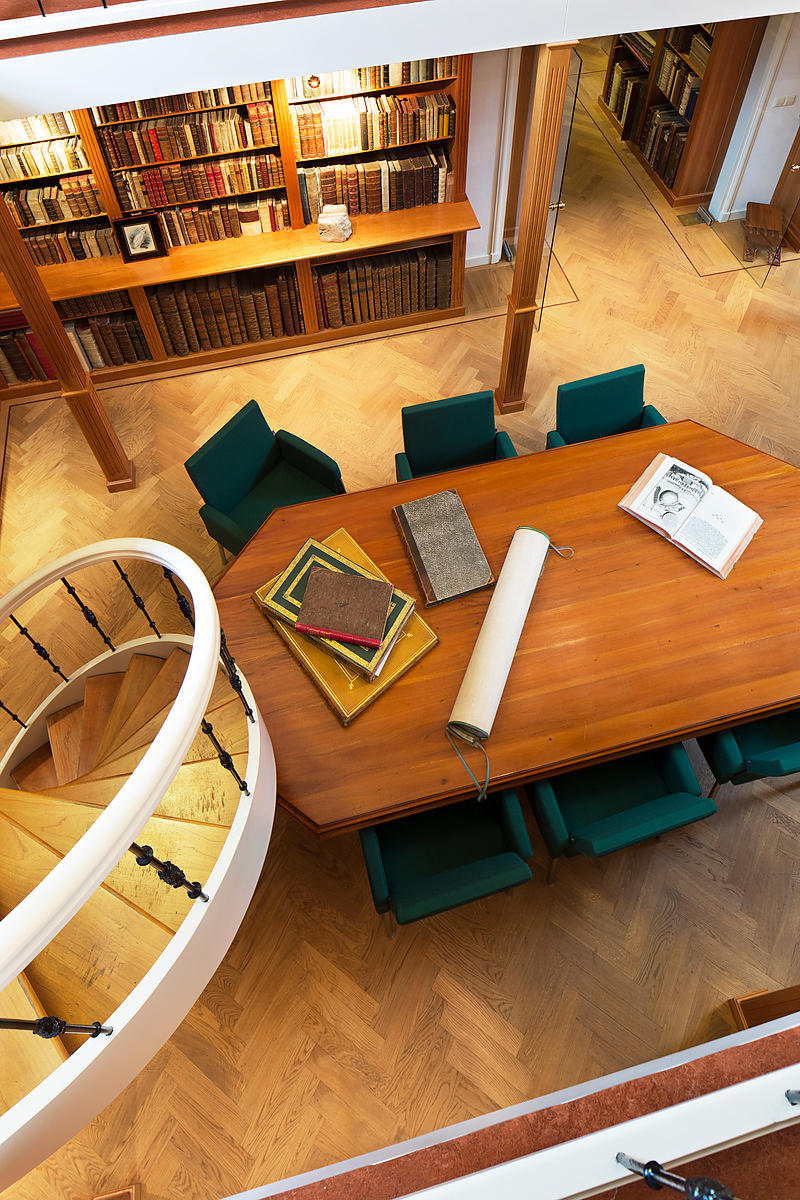 [DRAWINGS - MILITARY ARCHITECTURE].
[Binding title:] Zivil und Militärarchitektur.
[Germany?], 1748 [or a few years later]. Oblong Imperial folio (34.5 x 46.5 cm). A series of 63 leaves of pen and ink-wash drawings, each drawn on the recto in a thick-thin border (29 x 41 cm), with captions, headings, etc. in German in a gothic hand, foreign names and words in a Latin hand and titles in a Latin hand or lettered in roman capitals. Half red pigskin (ca. 1900), with title on the front board and spine.
Full description
€ 8,500