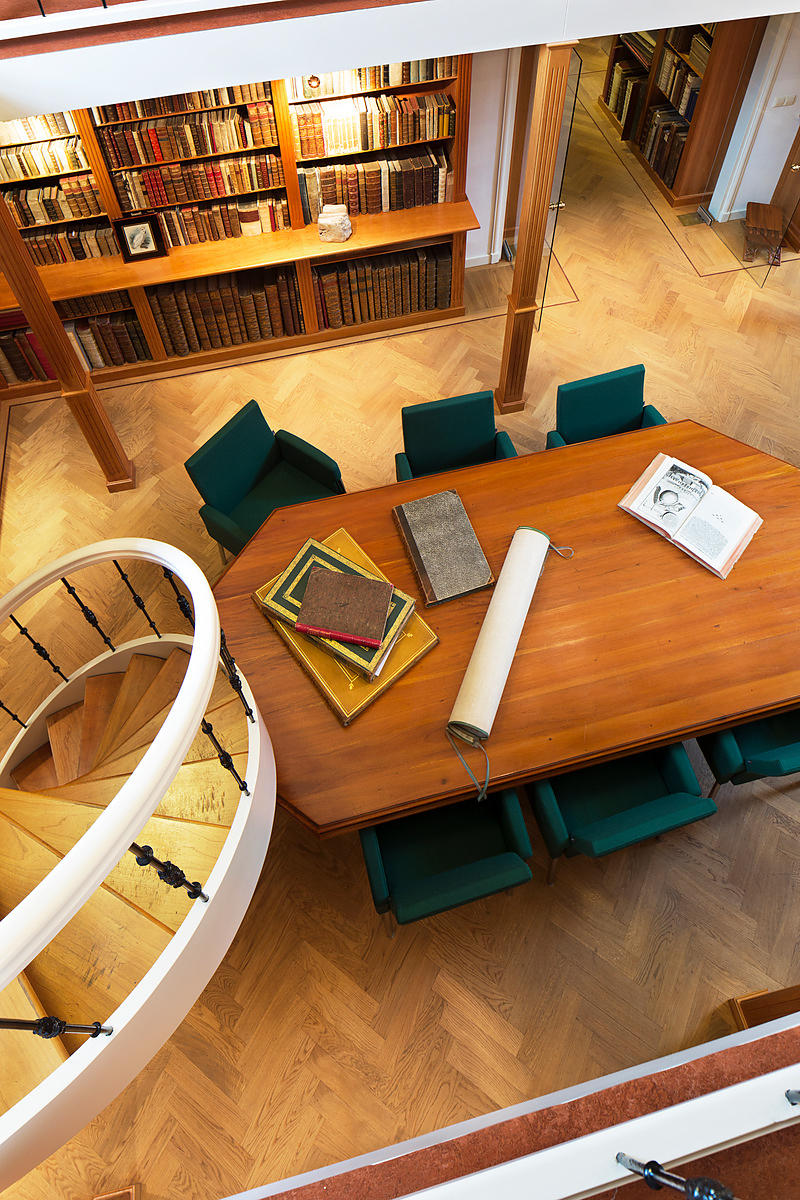 [PLAN - AMSTERDAM CITY HALL]. [CAMPEN, Jacob van].
Le pavé de la grand' sale des bourgeois.
[Amsterdam, Gerard Valk, 1719]. Very large engraved folding plan comprising 1 1/2 sheets (measuring 46 x 83 cm as assembled), engraved by Danckert Danckertsz. and his father after drawings by Jacob Vennekool, including the two hemispheres of the world map and a celestial map of the constellations of the northern hemisphere (each 10 cm in diameter).
Full description
€ 2,500