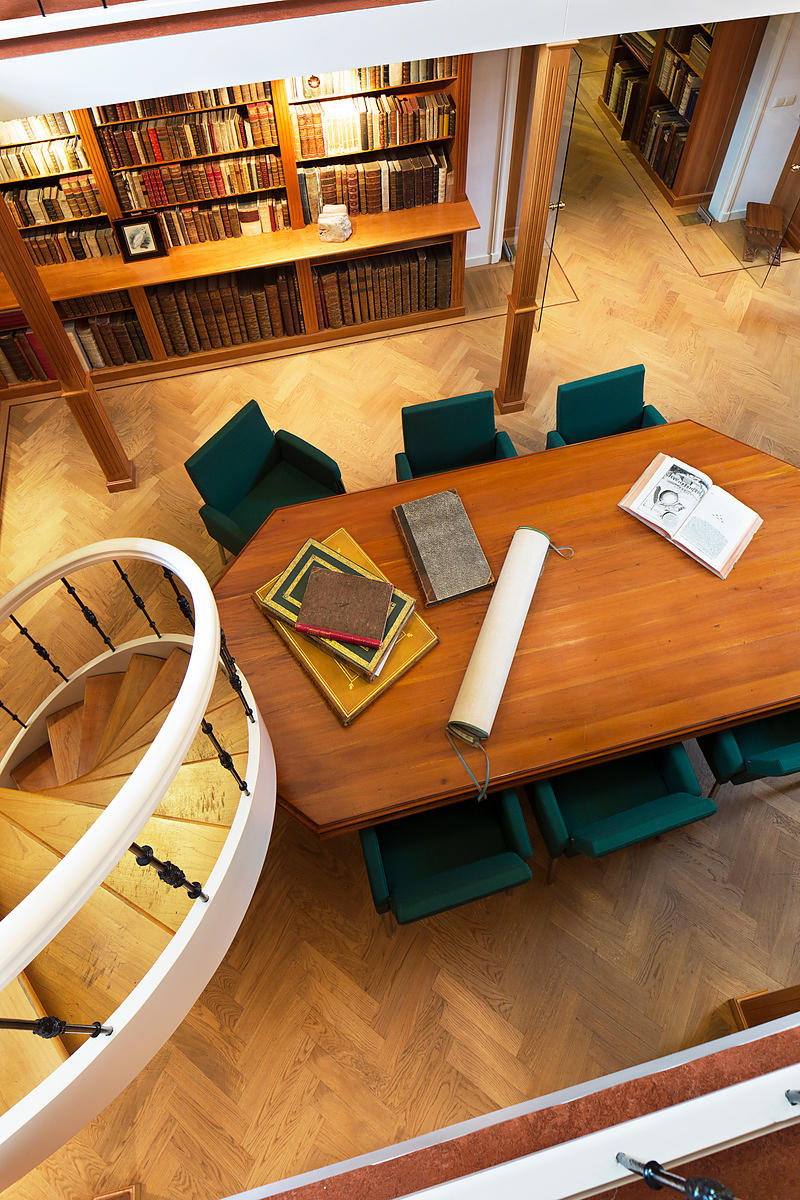 [CAMPEN, Jacob van, Hubert QUELLINUS and Jacob VENNEKOOL].
Bouw schilder en beeldhouwkonst, van het stadhuis te Amsteldam, vertoont in CIX figuuren: . . .
Amsterdam, J. Covens, C. Mortier and J. Covens junior, [ca. 1780]. Folio. With full-page engraved portrait of Jacob van Campen, engraved plates numbered I-CIX (here on 115 full-page, double-page and folding leaves) described under these numbers in the letterpress text. Contemporary half calf.
Full description
€ 5,500