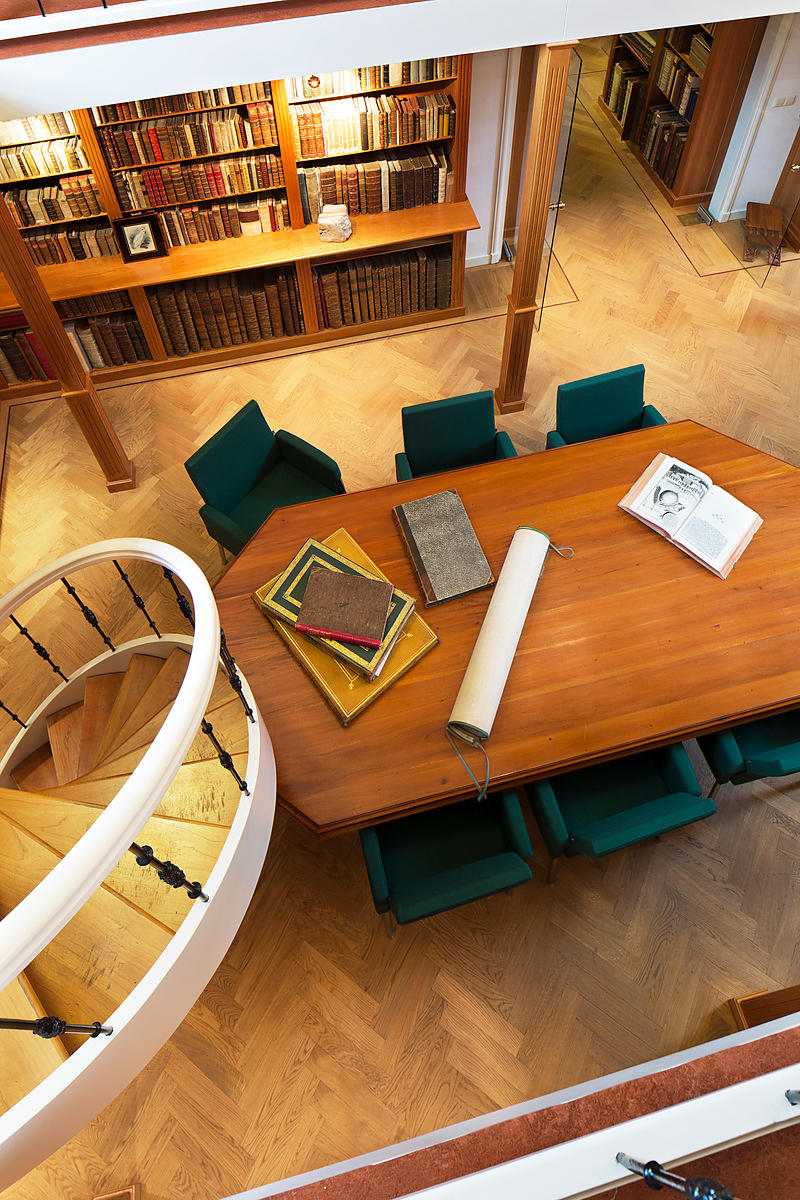 [AMSTERDAM - PHARMACOPOEIA]. [TULP, Nicolaes and Pieter BERNAGIE (translator)].
Pharmacopaea Amstelredamensis, of d'Amsterdammer apotheek, in welke allerlei medicamenten, zijnde tot Amsterdam in 't gebruik, konstiglijk bereid worden. Als ook des selfs krachten en manier van ingeven. Den derden druk ...
Amsterdam, Jan ten Hoorn, 1686. 12mo. With an engraved title-page by Jan Luyken, showing the interior of an apothecary. Modern red cloth.
Full description
€ 2,750