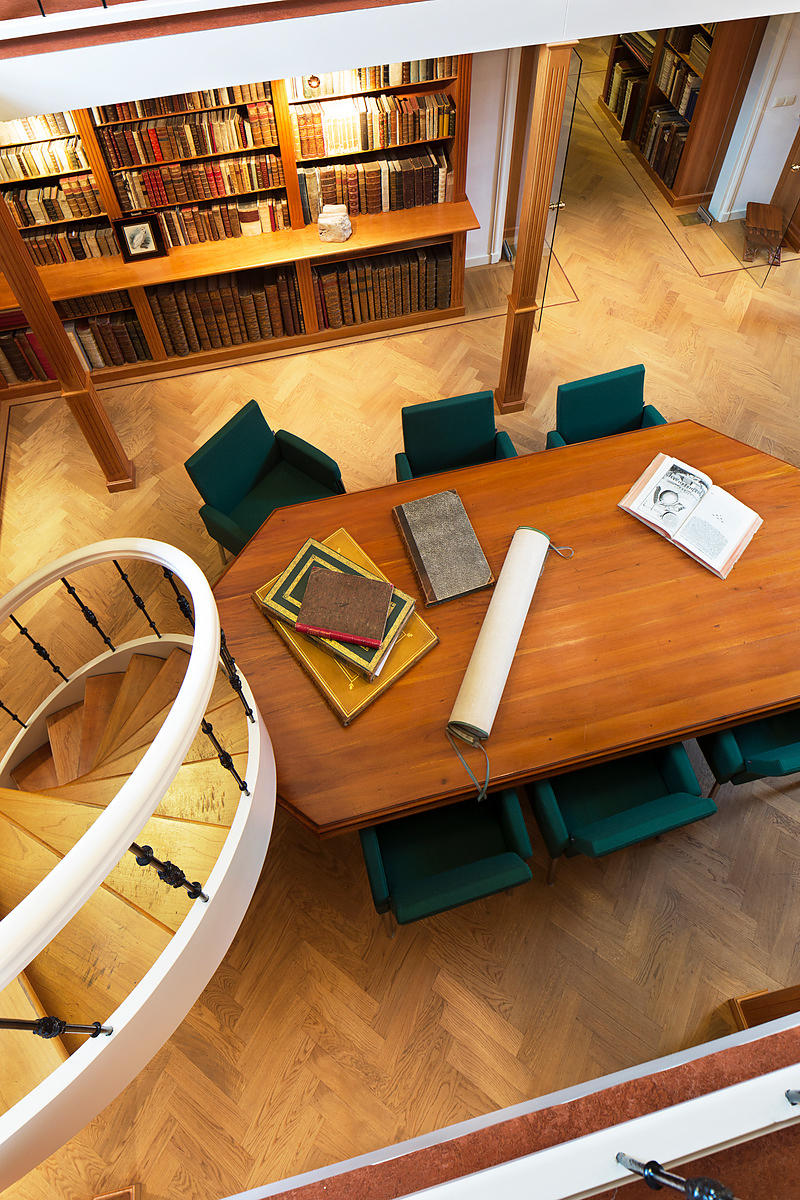 VAIRASSE D'ALAIS, Denis.
Historie der Sevarambes, volkeren die een gedeelte van het darde vast-land bewoonen, gemeenlyk Zuid-land genaamd, ...
Amsterdam, Willem de Coup, Willem Lamsvelt, Philip Verbeek, and Joannes Lamsvelt, 1701. Small 4to (20 x 16 cm). With engraved frontispiece drawn and engraved by Joannes Lamsvelt and 16 plates engraved for this edition, at least mostly by Lamsvelt, after those of the first Dutch edition. Recased in contemporary(?) vellum, new endpapers.
Full description
€ 8,250