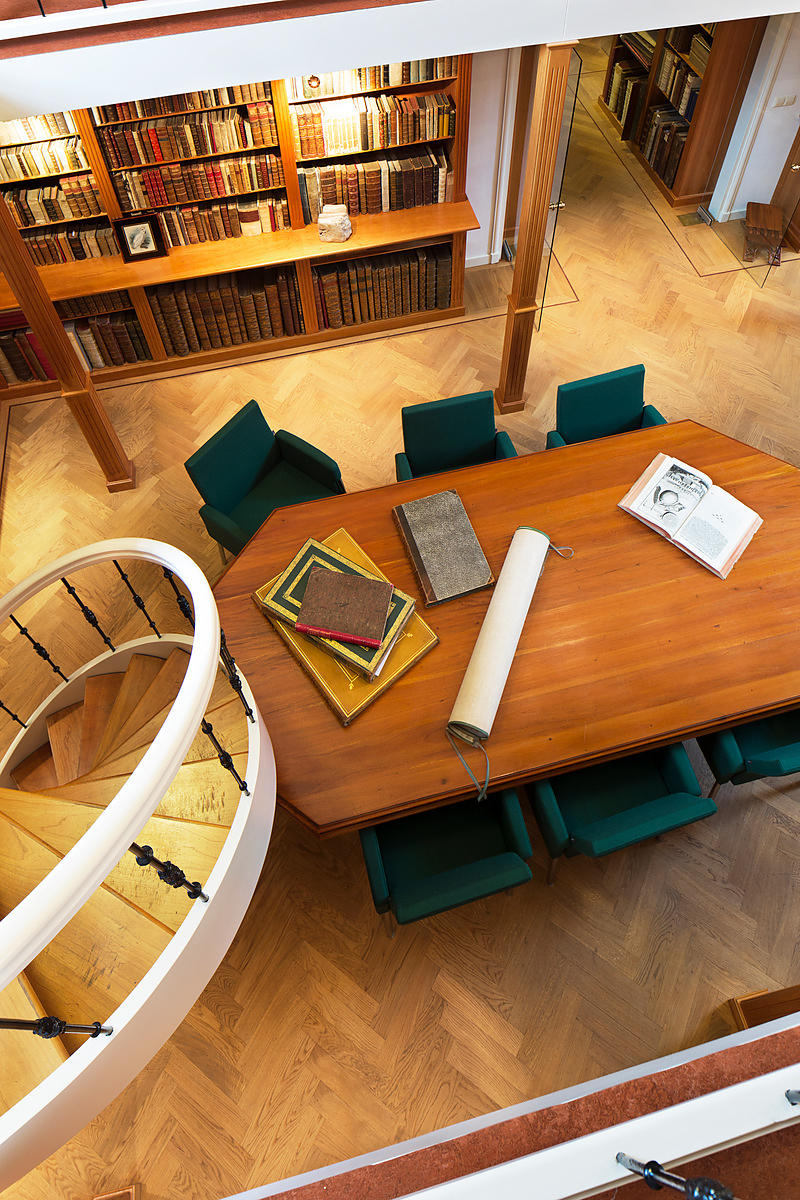 CHAMPIER, Symphorien.
Hortus Gallicus, pro Gallis in Gallia scriptus, veruntamen non minus Italis, Germanis, & Hispanis, qua[m] Gallis necessarius. ...
Including:
-Campus Elysius Galliae Amoenitate refertus: in quo sunt medicinæ compositæ, herbæ & plantæ virentes: in quo quicquid apud Indos, Arabes, & Poenos reperitur, ...
-Periarchon id est de principiis utriusque philosophiae, ...
Lyon, Melchior & Gaspar Trechsel, 1533. 3 parts in 1 volume. 8vo. With 3 title-pages each with the same woodcut device, the woodcut arms of Champier and Terrail (Champier's wife) in mirror image (plus 2 repeats), the Terrail arms at the end, 14 woodcut decorated initials plus 9 repeats, and a vine-leaf ornament. Gold-tooled red goatskin morocco by Hippolyte Duru for Joachim Gomez de la Cortina, Marqués de Morante, each board with Morante's crowned coat of arms and his crowned JGC cipher monogram in each of the four corners and 3 of the 6 spine compartments.
Full description
€ 18,000