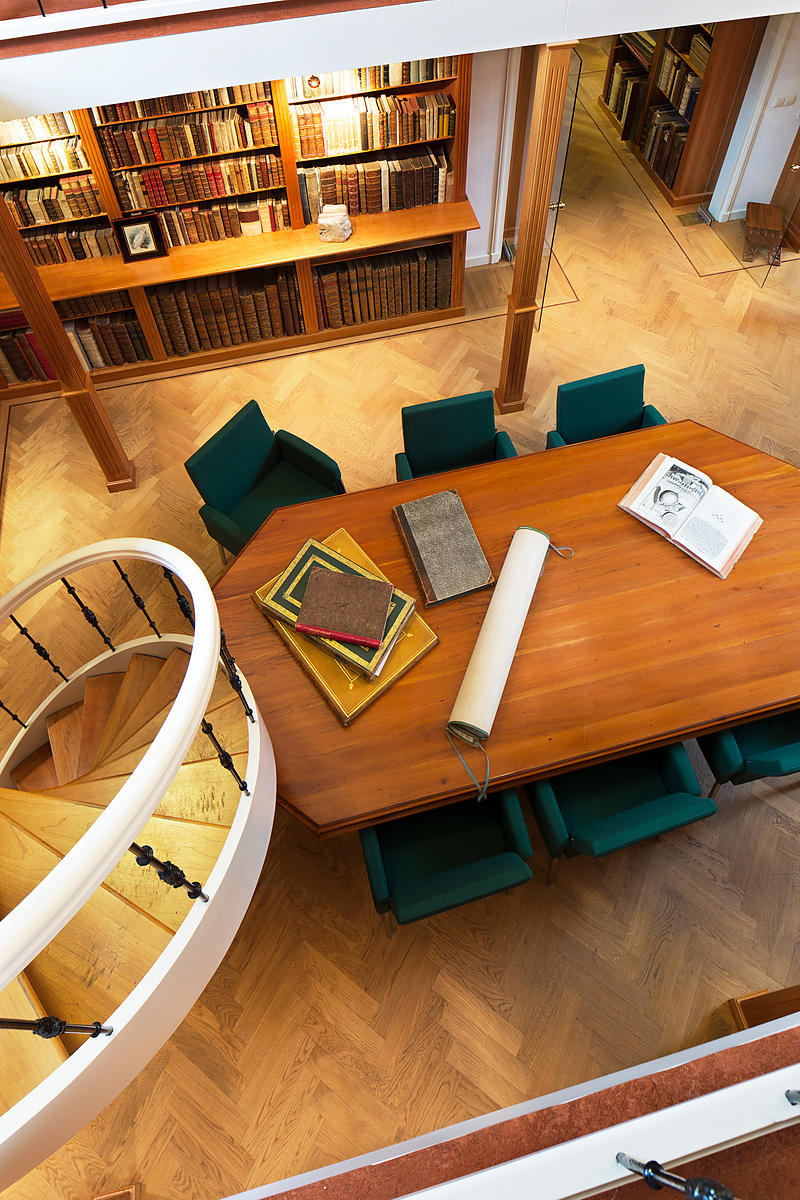 BRANT, Sebastian.
Stultifera navis. | The ship of fooles.
Including:

MANCINI, Domenico
(
Dominicus MANCINUS).
The mirrour of good maners.
PIUS II, Pope (Eneas SILVIO).
Certayne egloges ... whereof the first three conteyne the miseryes of courtiers and courtes of all princes in general, ...
(Colophon: London, John Cawood), 1570. Small folio (27 x 19.5 cm). With a large woodcut on the title-page showing four ships filled with fools (15.5 x 10 cm), and 116 woodcuts in the text (mostly ca. 11 x 8 cm) including 11(?) repeats. Gold-tooled brown calf (ca. 1855?), each board with a large built-up centrepiece and a built-up frame, gold-tooled turn-ins. Rebacked preserving the original backstrip.
Full description
€ 45,000