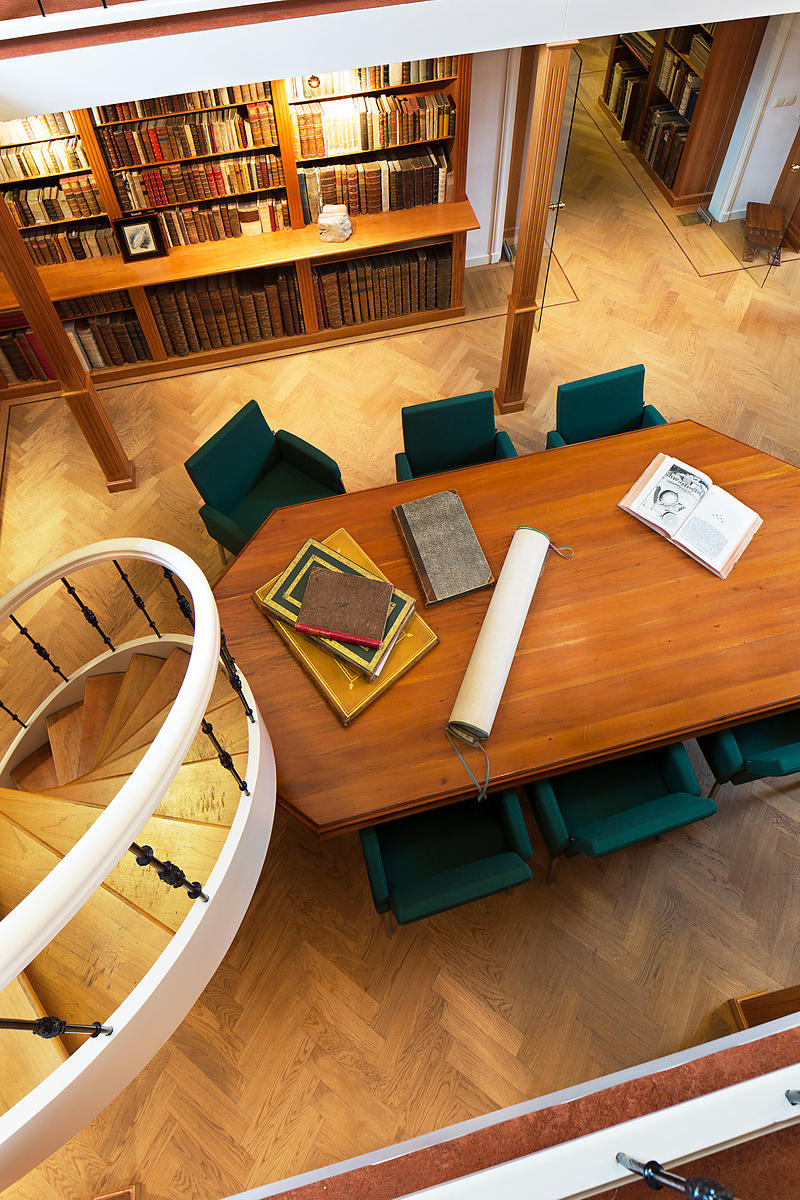 VREDEMAN DE VRIES, Jan (Hans), Antonio LABACCO, Giacomo Barozzio da VIGNOLA and others.
[Collection of architectural and decoration prints including fortification plans, garden plans and architectural decoration].
Antwerp, Venice, Rome, various publishers, [engraved] 1561-1585, [printed 1580-ca. 1600]. Large folio & small 1mo (38.5 x 27 cm). Collection of 4 separately published prints (3 large full-sheet & 1 small full-sheet), plus 67 prints from 9 series (including 3 double-page prints and a 1½-sheet plan of classical Roman ports printed from 2 copperplates). Contemporary or near contemporary limp sheepskin parchment (ca. 1600?).
Full description
€ 15,000