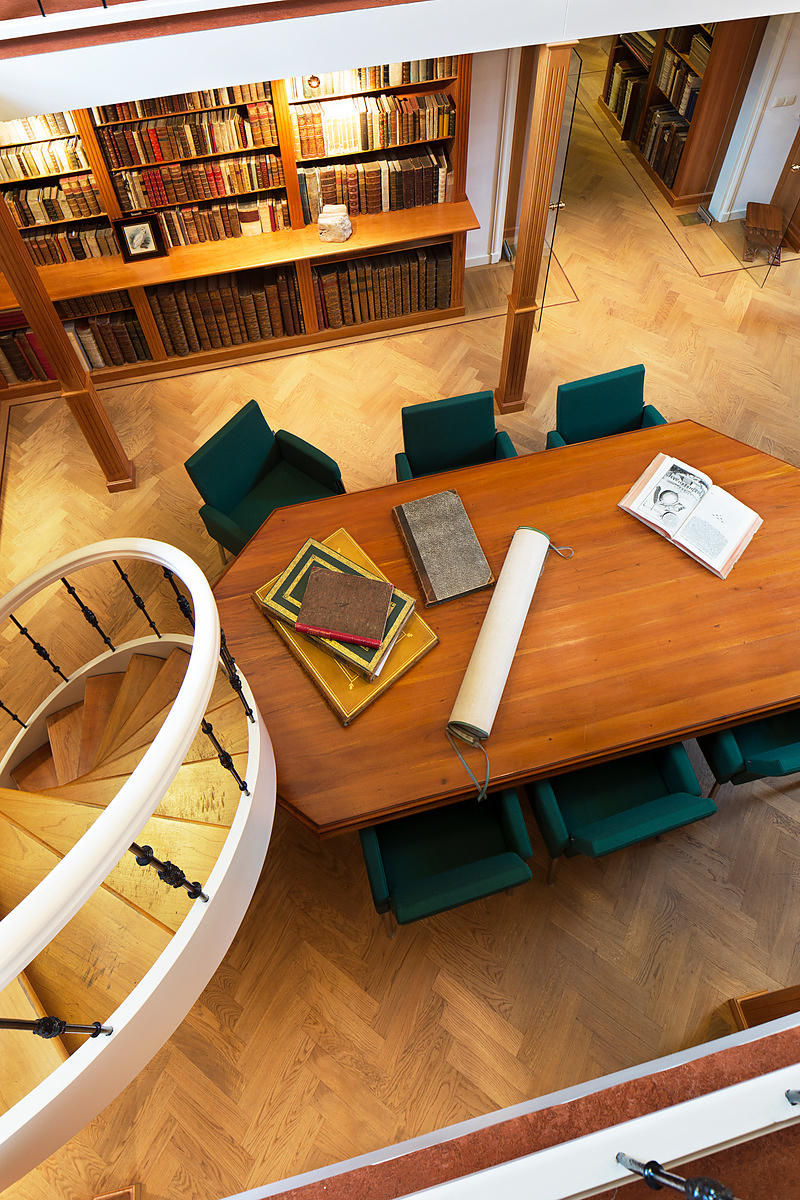 WERNDLY, George Henrik.
Maleische spraakkunst, uit de eigen schriften der Maleieres opgemaakt; met eene voorreden, behelzende eene inleiding tot dit werk, en een dubbeld aanhangsel van twee Boekzalen van boeken, in deze tale zo van Europeërs, als van Maleiers geschreven.
Amsterdam, printed for the VOC (Dutch East Indian Company) by R. & G. Wetstein, 1736. 8vo. With the VOC's ship device on title-page, woodcut initials and tailpieces. Contemporary vellum with manuscript spine-title. [2], LXVIII, 357, [23] pp.
Full description
€ 6,850