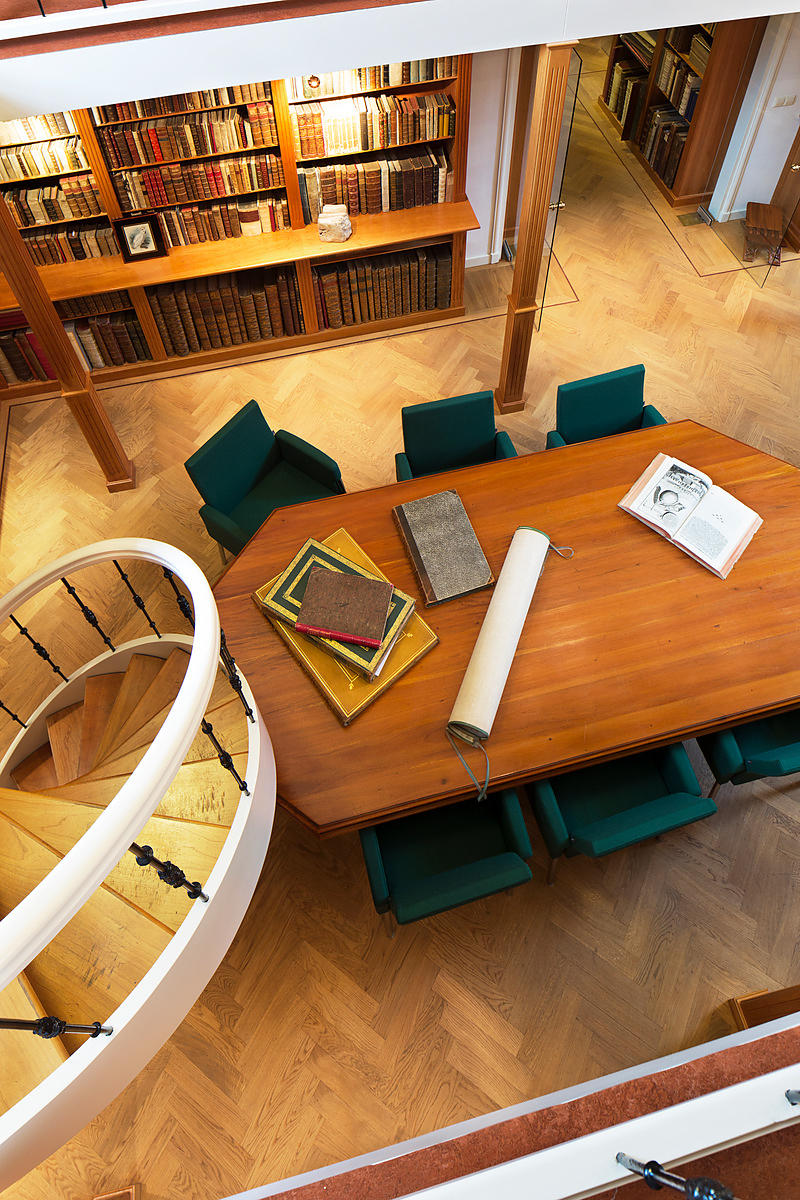 [ILLUMINATED MANUSCRIPT - BOOK OF HOURS - BRUGES?].
[Illuminated book of hours, with the livre de raison of the Dijon families Fyot de Barain, Fyot de Vaugymois and Fyot de Mimeure, dated 1585-1775, bound after it]. [Incipit 7r:] Inicium sancti evangelii secundu[m] iohannem. Glori tibi domine.
[Bruges, ca. 1460]. Large 8vo (20.5 x 14 x 4 cm). Manuscript in Latin, written in one column in a formal gothic textura hand (20 lines/page) on vellum. The livre de raison of the Fyot family is written in French in different 16th-, 17th- and 18th-century hands on vellum. Manuscript and the leaves of the
livre de raison
ruled in red ink. With 14 large miniatures (ca. 10 x 7 cm) showing scenes of the life of Christ, 4 small miniatures (ca. 4 x 3.5 cm) depicting the four Evangelists with their symbols and 21 historiated initials (5-line, with the initial in blue or mauve on a raised gold ground) depicting several saints, probably all executed by the Master of Morgan 78 and sometimes decorated with gold. Each miniature appears in a thin gold frame. The pages illuminated with miniatures or historiated initials also have elaborate marginal vine borders in blue, green, mauve and red, and decorated with gold, showing acanthus leaves and flower petals and some gold leaves or scrolls. Also with decorated initials (5-line) executed in blue with flower petals in the openings and white filligree decoration, 2-line gold initials on a mauve and blue field, decorated with white filligree decoration, and many 1-line penwork initials in blue on a red penwork field or in gold on a blue penwork field. 18th-century gold-tooled dark brown morocco, each board with two double-fillet frames, a centrepiece and cornerpieces in the style of Duseuil, gold-tooled spine, marbled endpapers, remnants and traces of fastenings, gilt edges. Also with a paper label with the shelf-mark(?) "F" mounted on the front board. [1]; 130; 131-139 ll.
Full description
€ 87,500