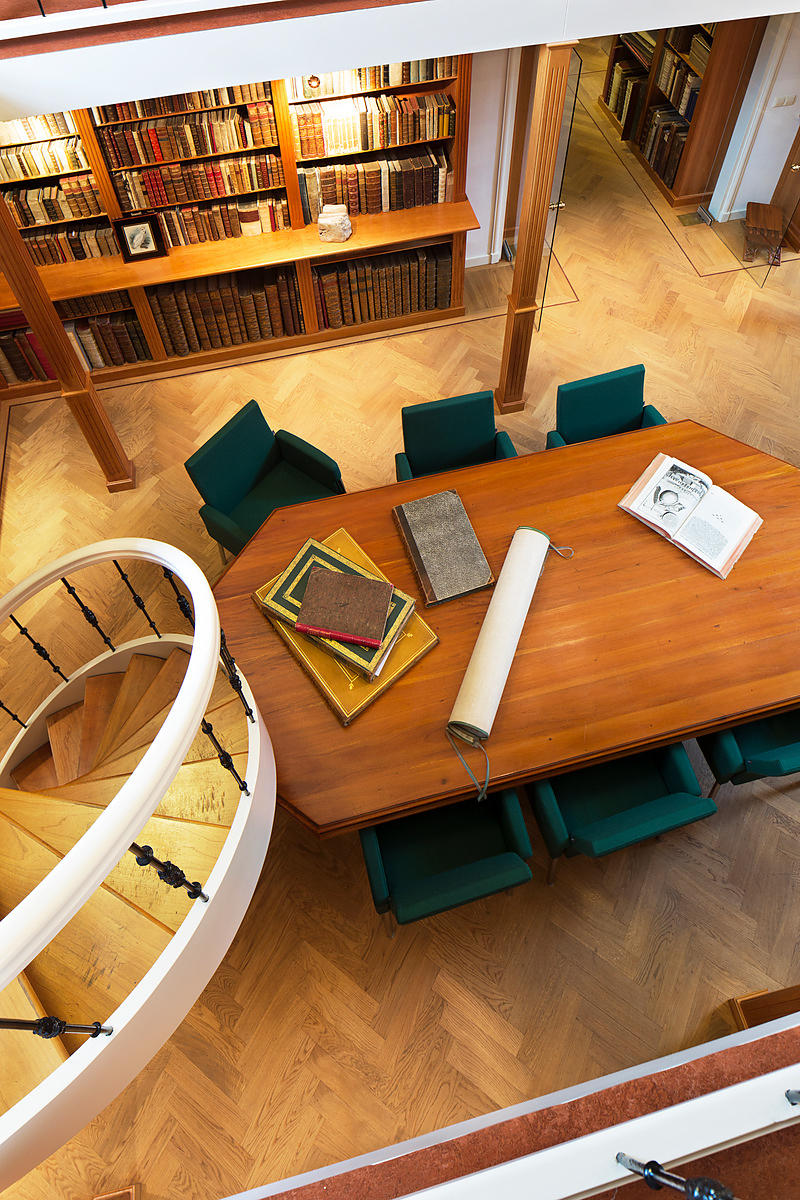 CORONELLI, Vincenzo, and Carlo MALAVISTA.
Epitome cosmografica, o compendiosa introduttione all' astronomia, geografia, & idografia, per l'uso, dilucidatione, e fabbrica delle sfere, globi, planisferi, astrolabi e tavole geografiche.
Köln, for Andrea Poletti in Venice, MDCLXXXXIII [=1693]. 8vo. With an engraved allegorical frontispiece with the coat of arms of the
Accademia Cosmografica degli Argonauti
, several tables in the text and 37 engraved cosmographical and geographical plates: 31 double-page plates (including one with 2 movable volvelles, each with 3 moving parts) and 6 circular folding terrestrial and celestial charts. Later vellum, new endpapers and paste-downs, red edges. [1], [1 blank], [44], 420 pp. plus 37 plates.
Full description
€ 17,500