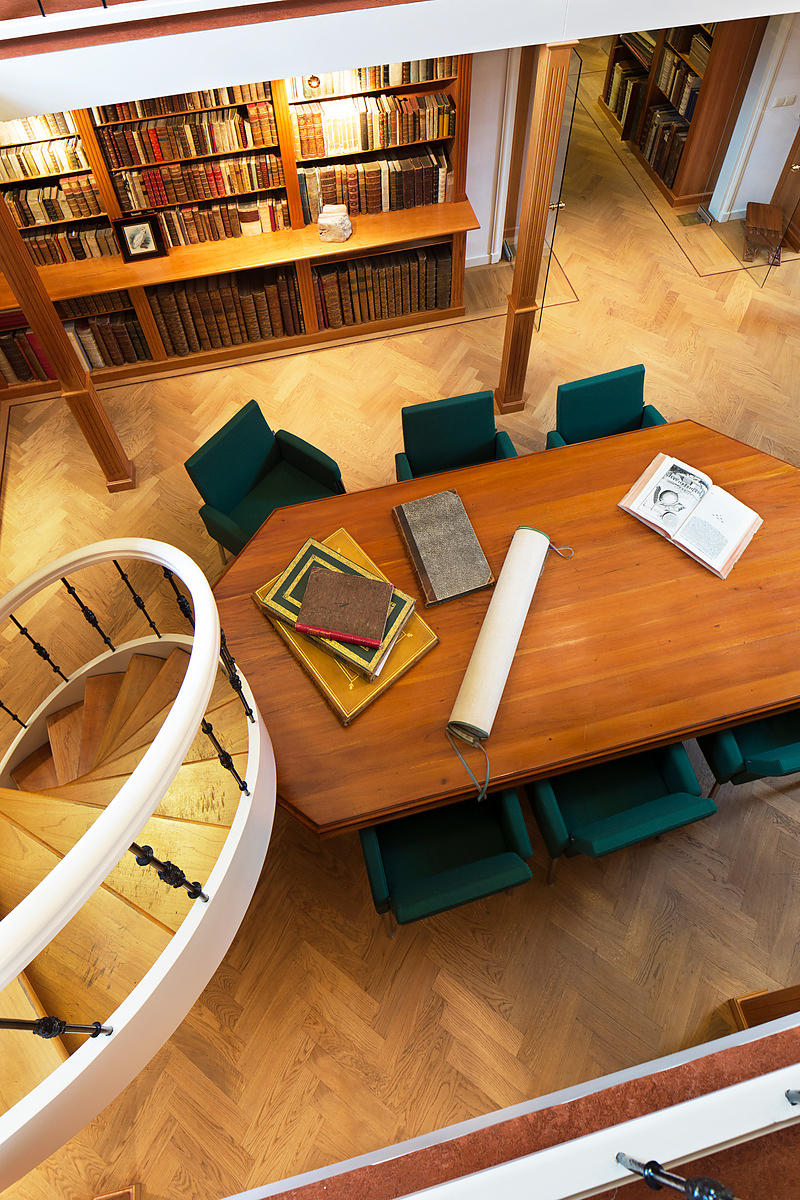 CATS, Jacob [and Adriaen van de VENNE, illustrator].
[Silenus Alcibiadis]. Proteus ofte minne-beelden verandert in sinne-beelden.
The Hague, Adriaen van de Venne & Joost Ockers, 1629. 2 works in 1 vol. 8vo. With Van de Vennes 1625 woodcut device, full-page engraved title-page (dated 1628) and 96 engraved emblematic engravings (numbered I-LII, I-XLIII and 1 unnumbered).
With:
(2) CATS, Jacob.
Galathee ofte harder minne-klachte.The Hague, Adriaen van der Venne & Joost Ockers, 1629. With woodcut printer's device ("Konst baert roem") and 1 engraving.
Contemporary vellum, sewn on 4 vellum tapes laced through the joints, with a hollow back, remnants of a manuscript title on spine, red edges. [48], 165, 266-402, [2]; 103 pp; 62, [2] pp.
Full description
€ 1,650